FiberFix Spoke replacement system

The more remote the area, the more load you carry, the more dilapidated the roadway (or lack thereof) the more you need one or two of these. After the demise of earlier products we had no substitute until now, and Morrison-Barrios not only brought the idea back but improved on it!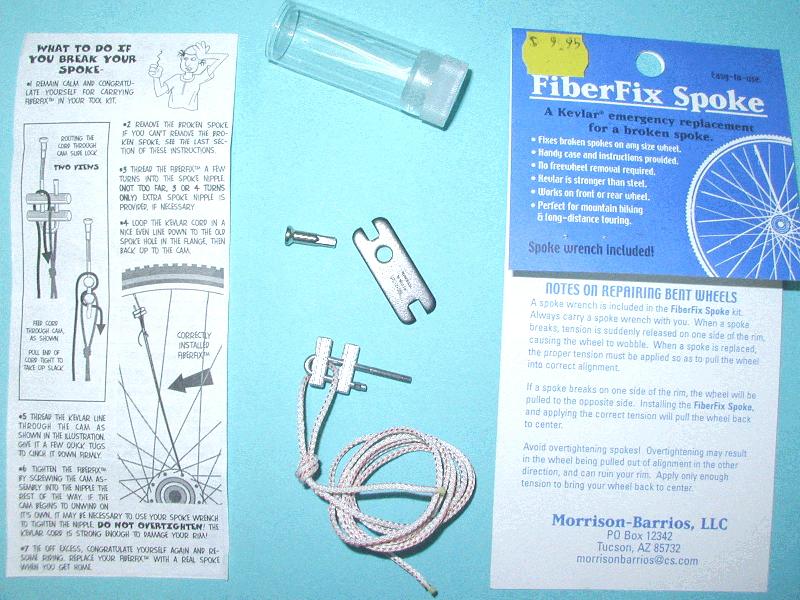 When the dreaded "pling" happens next time there's no need to extract the gear cluster or even remove the wheel! That's less time, less frustration, fewer tools needed and no dirty fingers either!
With FiberFix you can substitute this kevlar spoke easily and be riding in no time. Anyone who's replaced a broken spoke on tour will instantly appreciate this elegant solution. The entire kit including spoke wrench comes in a nice 2cm x 6cm case at 14grams! Put one in with your patch kit and put those messy spoke repairs behind you. They are an excellent gift for any cyclist! $9.95 or two sets for $18.