Classic 3Rensho
TR Keirin Track
Bicycles at
Yellow Jersey

Yoshi Konno, 3Rensho's designer, builder and genius, was one of Japan's very few certified Keirin builders before his untimely accident.

Keirin, Japan's unique bicycle track racing event, is a pari-mutual betting system, run by a public agency, whose proceeds fund Japan's public schools. Because such a system need be above suspicion of corruption or any kind of finagling, Keirin riders are licensed (after completion of the national Keirin Academy program) and their machines must meet high standards of quality and uniformity. Keirin frames must be built, within strict design guidelines, by a certified builder from approved materials. Yoshi Konno was one of those few builders. All equipment must be approved and the selection is small. Campagnolo produced a group to Keirin approval only after several years of rejection. The standard package in the 1980s was Shimano's DuraAce EX, one of the most beautiful and well-designed ensembles ever built.

Pictured below are a late-1980s 3Rensho TR-Keirin bicycle with Keirin approved equipment and the catalog pages from the US importer of the period showing that bike

The complete bicycle includes a replacement set of National-Panaracer 18mm racing tubulars sealed in plastic and a pair of genuine Keirin grips. Both those sleeves and the instaled Sugino75 tape are Keirin Approved as are the Nitto CrMo handlebar, Nitto forged stem, MKS pedals and Iscaselle saddle. Complete bike as shown $SOLD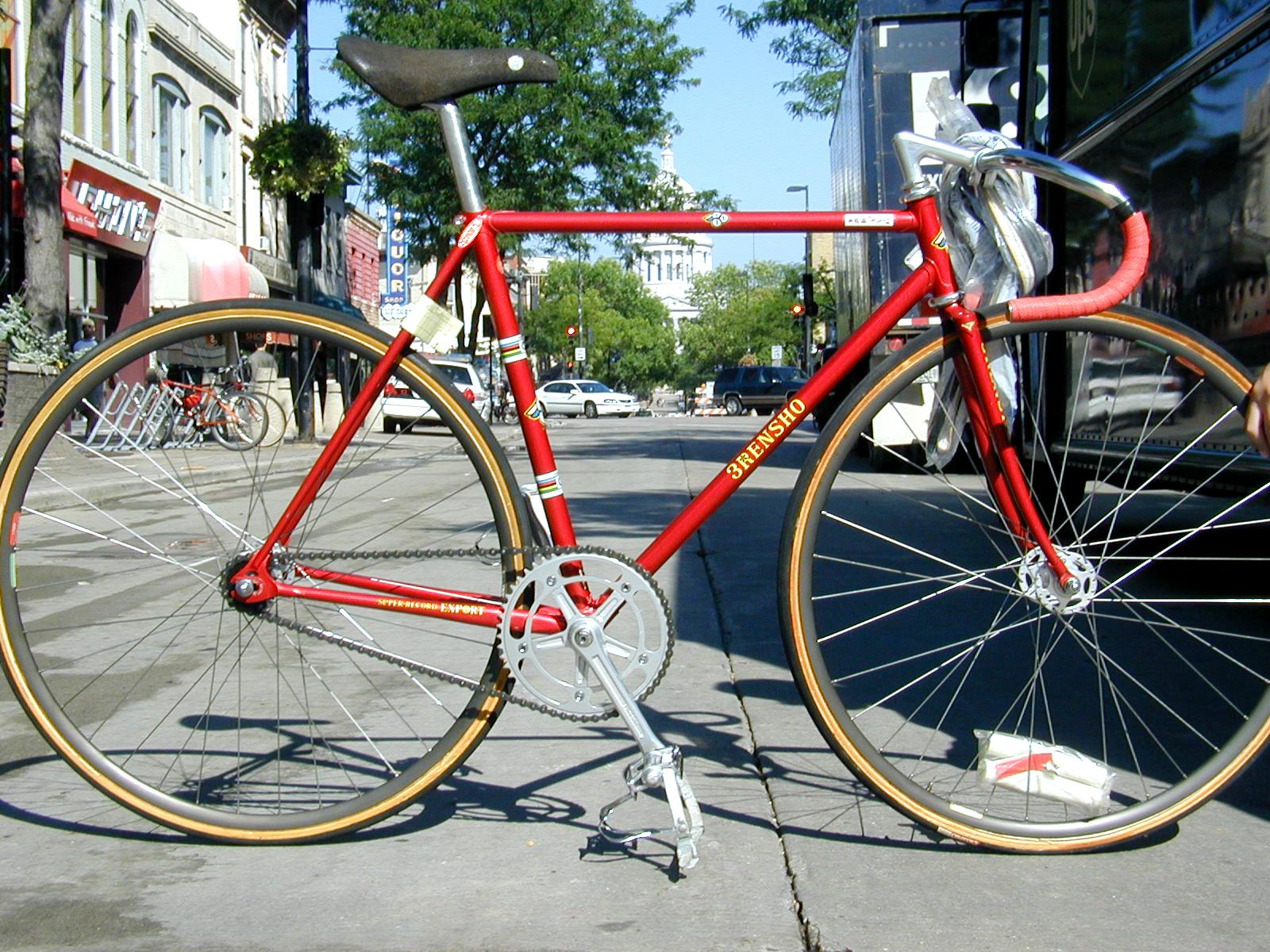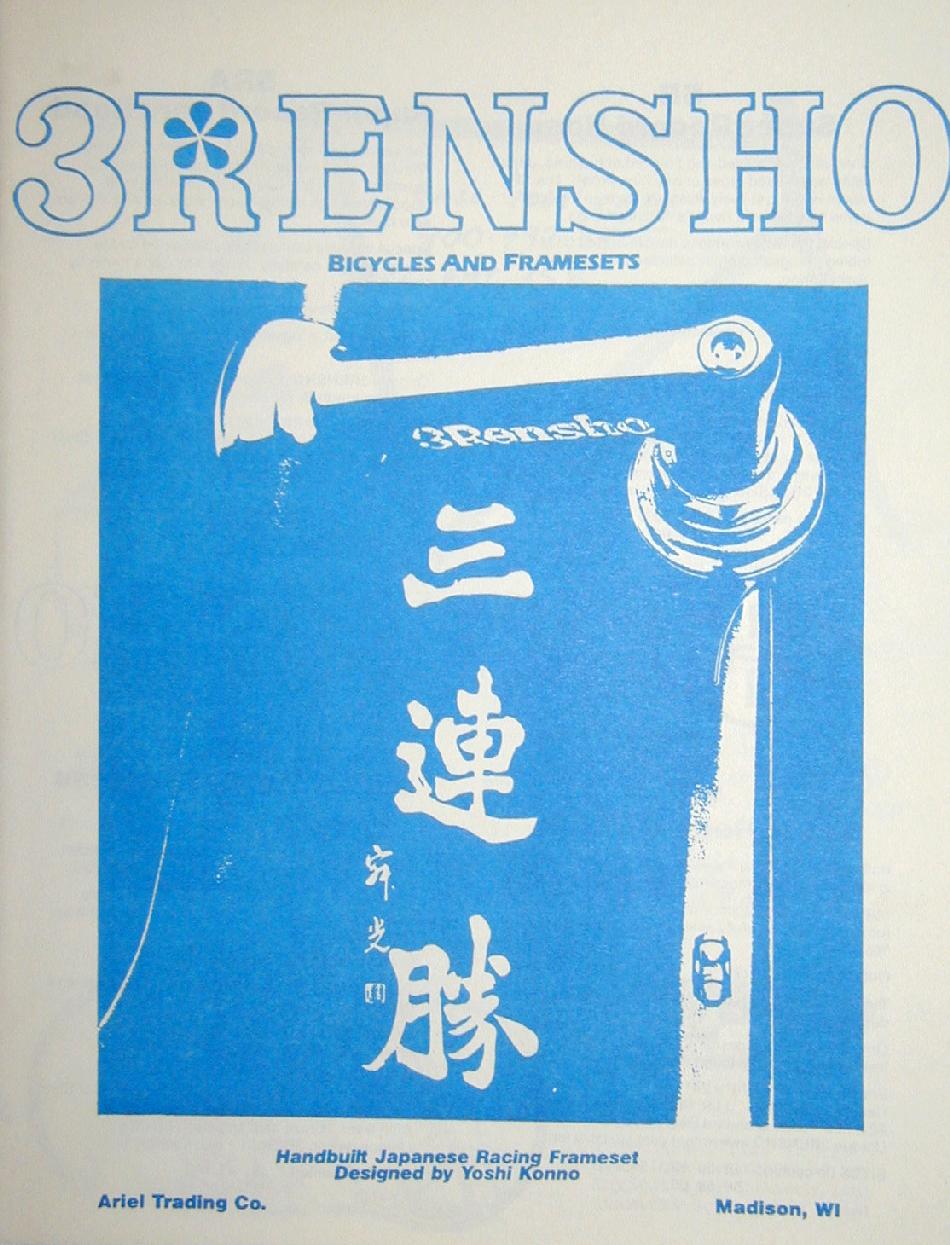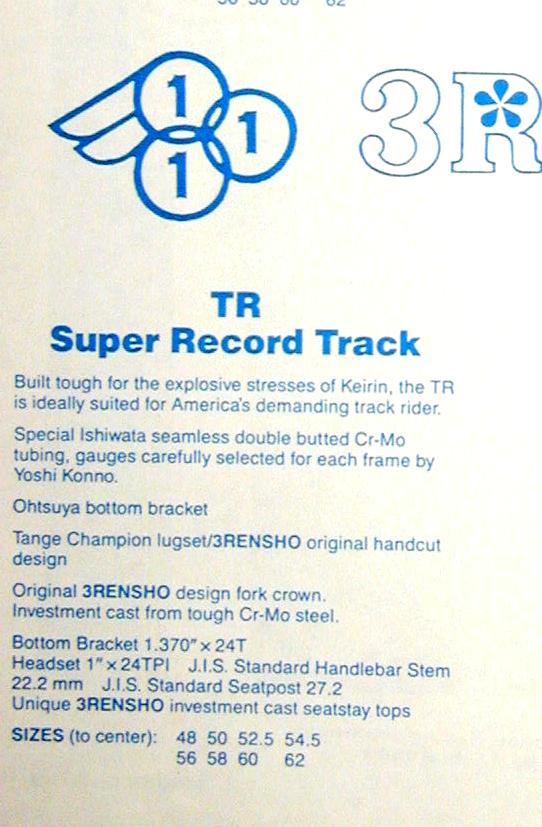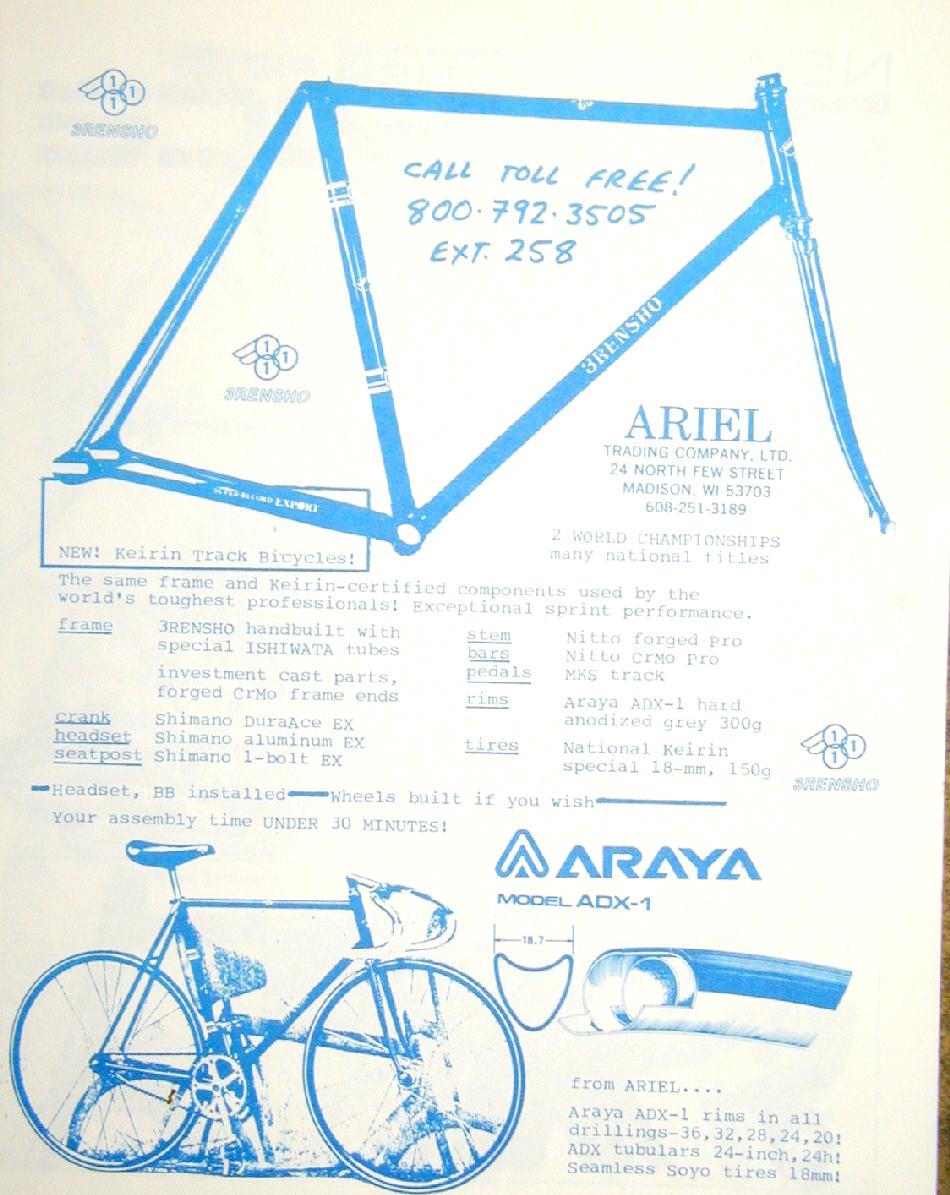 Comments? Questions? Please click here to email.