Looking at photos of people you don't know is often tedious but here we are anyway.
A solid group of old and new riders gathered at Gino's at noon
With the arrival of Tim Bouché at twenty after, we set out for Governor's Island

The group scattered to various routes home. A splendid time was had by all.
Click for B I G photos!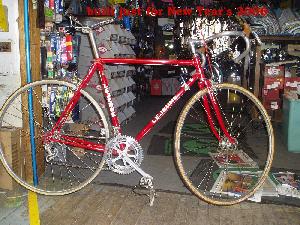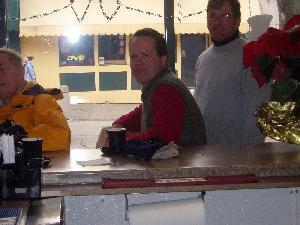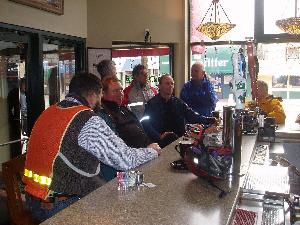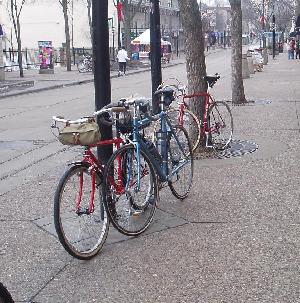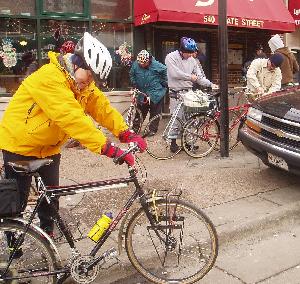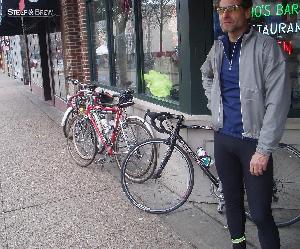 Jerry Klotz, above in Yellow
1969 founder/ instigator of the New Year's Ride
We escorted Jerry home and went on for a drink
This turned out to be Jerry's last New Year's ride
He's fondly remembered and lovingly missed by all.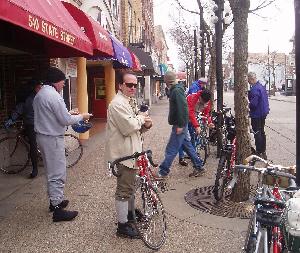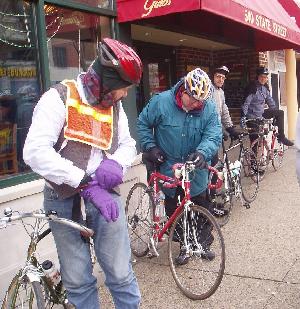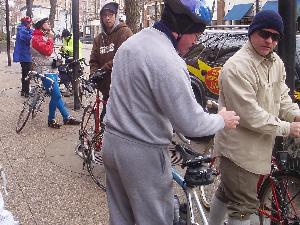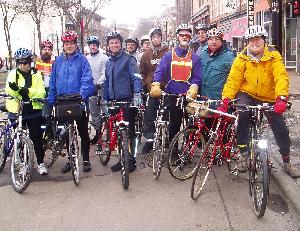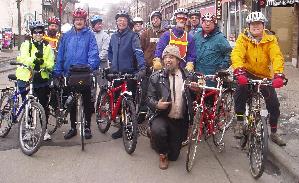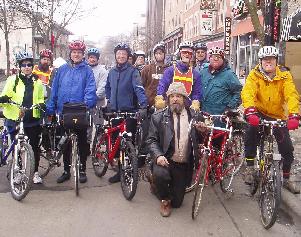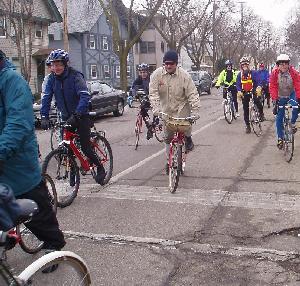 No blood was lost and some of us actually enjoyed the ride!