Bianchi Super Corsa
This 1979 Team Edition Bianchi
was waiting quietly in a crate for you.
Waiting patiently for twenty seven years .
Nearly New 1979 Bianchi Super Corsa
Full Campagnolo Super Record
Team Bike 570 x 570 Team Celeste THIS BIKE IS SOLD

This exceptional bike was acquired as part of a larger collection in Pisa Italy from a retiring professional team mechanic.

This beautiful bike graced our showroom over the Holiday season. It was sold in England in mid-January

Other vintage frames may be seen here:
Used Colnago Super on ebay SOLD
We sold the parts kit from the white Colnago
on a Yellow Colnago.SOLD
TheWhite Colnago frameset is SOLD
more soon!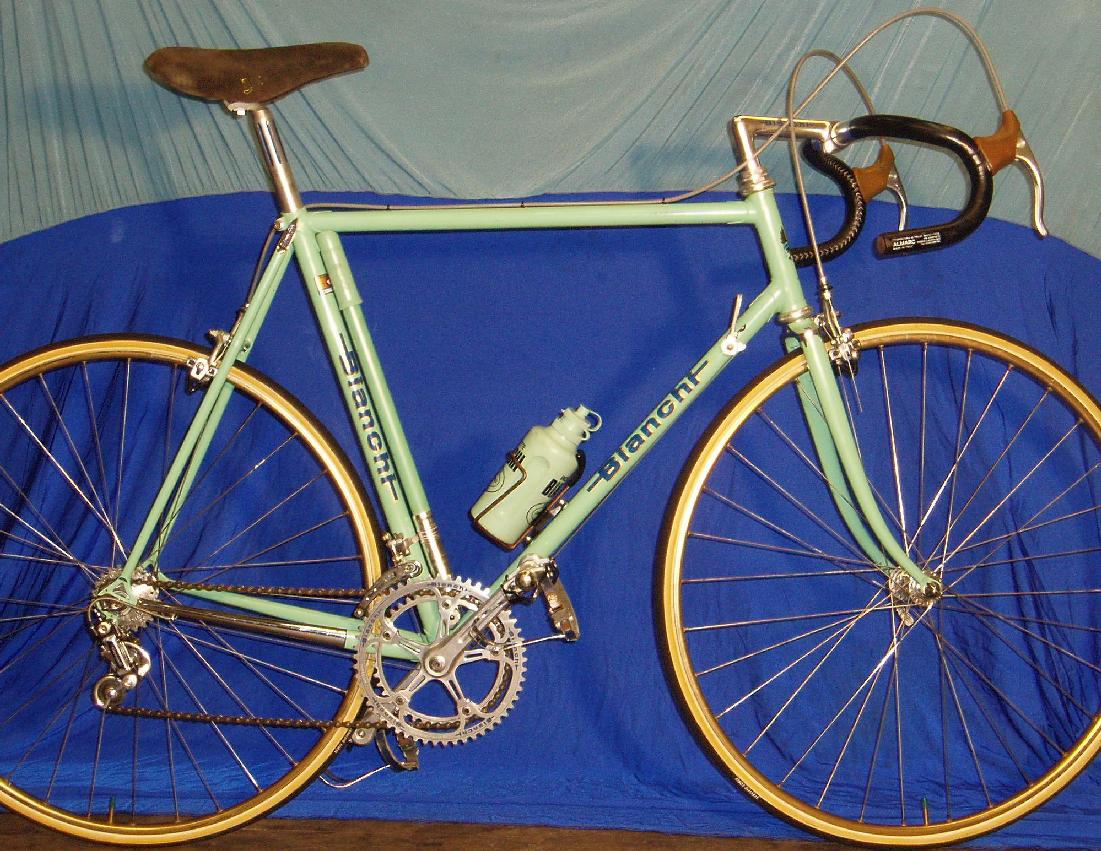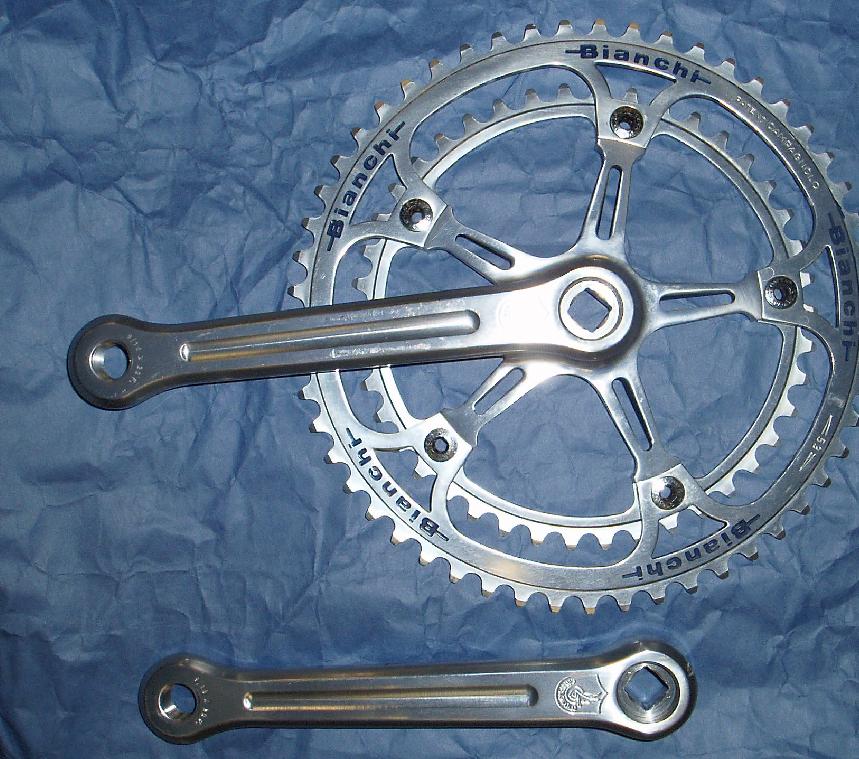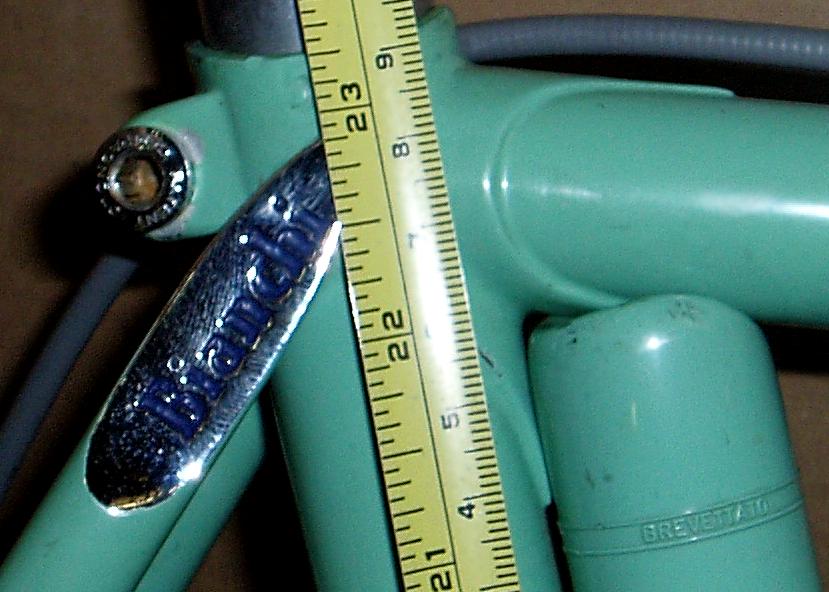 Tires shown are our modern Servizio Corsa tubulars
They are not cemented to the rim
We will mount them if you wish
If you are only displaying this bike, not riding it
We can supply NOT RIDABLE vintage tubulars
Optional Vittoria Corsa CX Pro tubulars add $220
Ooptional Clement Criterium Pro tubulars add $220
Tubulars may be mounted at no extra charge