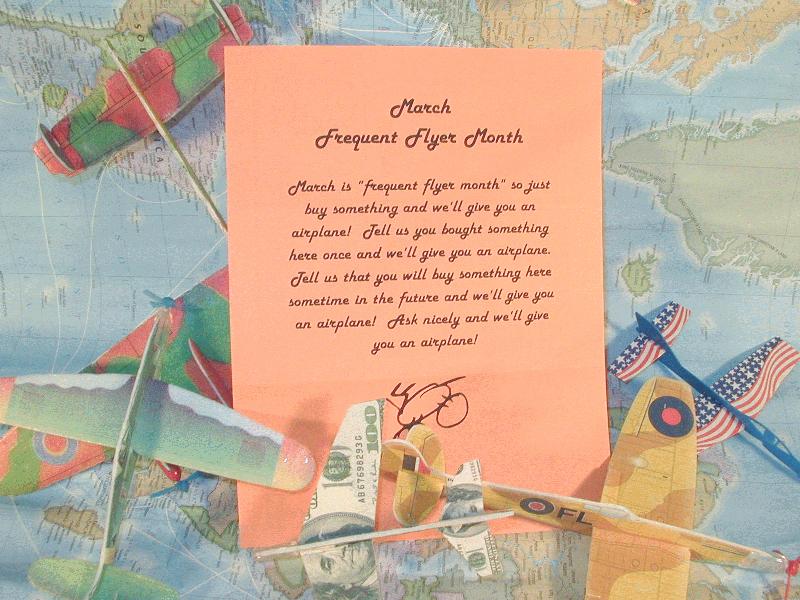 In the seventies, we were often out in the street on spring's first warm days, flying gliders and cajoling the waitresses to come outside and run around with us.

One day in the eighties we found that we could buy a few cases of airplanes, dirt cheap. So we did! And the rest, as they say, is history! Join us!

Yes! you may have an airplane. Only in March of course!