Graber, Saris, CycleOps

and

PowerTap

from

Yellow Jersey

I once worked for one of the founders of Graber Products (before it existed), a man bereft of honesty and with almost no capacity for hard work. He had a partner in the business who sort of got it off the ground. At the time, car racks were so uniformly and abysmally awful that even these two could make a go of it, after a fashion, with their crude steel crap and bent-bolt fasteners.

Enter Chris Fortune, a man superbly qualified for the work, who bought the remains and revitalized the company. Chris is one of those few guys who is not only naturally sales-oriented and not afraid of real effort (including many long hours of planning and research) but he is also quite quick with mechanical things and has the humility to hire sharp young designers and engineers where his expertise ends.

Beginning with the roof rack division, Chris hired an Italian designer to completely rework the product. The result was the Saris system, unique in so many areas that it has redefined rooftop carriers. From there, Chris bought the CycleOps trainer. CycleOps' former owners had a basically good idea but were plagued with fluid leaks and the concomitant lost sales and rework that shoddy products engender. Since CycleOps redesigned the Fluid trainer as the Fluid Two, we've sold tons of them with not one single leak or complaint - riders love them!

Still growing, the PowerTap was added in 2001. PowerTap is a cleverly designed hub that incorporates eight strain gauges and electronic support right inside a cassette hub shell sending real-time (four samples per second) data to your handlebar display for later dump to your PC.

OK, that's the history. So what's new? Lots! In addition to the CycleOps lineup of fan/wind resistance, magnetic eddy current and the top of the line Fluid Two, there's a new Magneto Trainer in the works for autumn of 2002. Here is a first-run sample: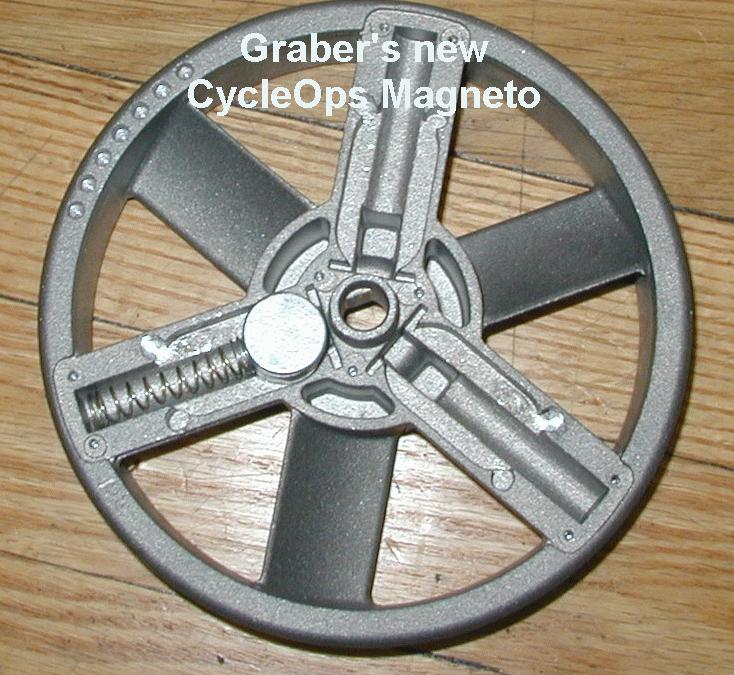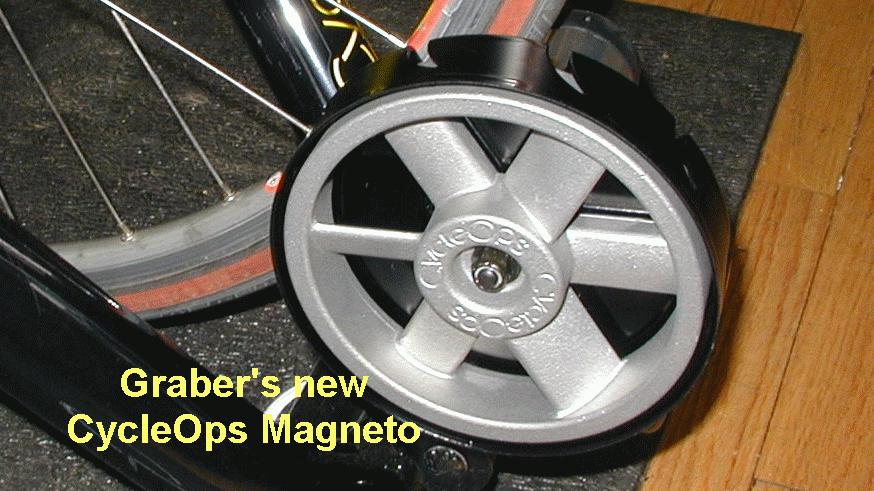 Ever wonder how these guys can be so incredibly dependable? As part of a rigid in-line QC system, every trainer unit is tested here under variable loads tracked by a real PowerTap hub in the test fixture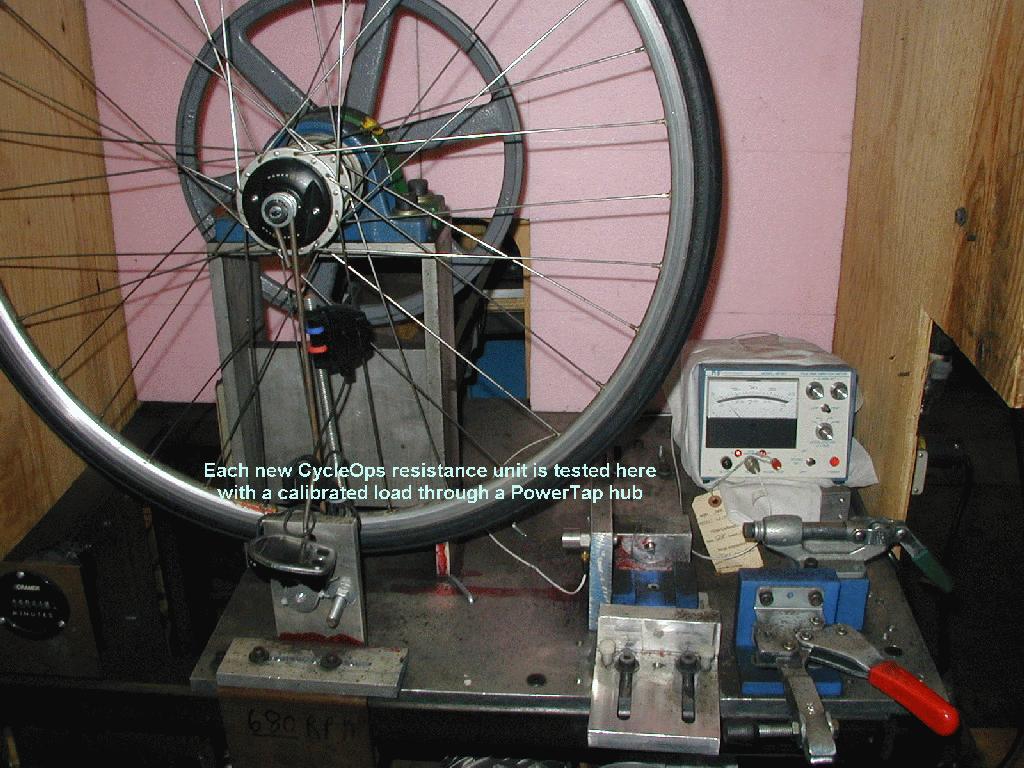 There's more coming! Here's a sample of CycleOps new Electronic Trainer being tested. The ETrainer is built to give a 240-step incremental resistance, programmed from the handlebar control panel which can link if you wish to your PC. No external power source is required. You can program the ride of a stage in your favorite pro classic, you can duplicate the ride you did last week recorded with your PowerTap or you can swap data files with someone else and ride the same ride as your riding partner in Australia in real time (assuming she'll wake up early for it). Here's what the business end of an ETrainer looks like: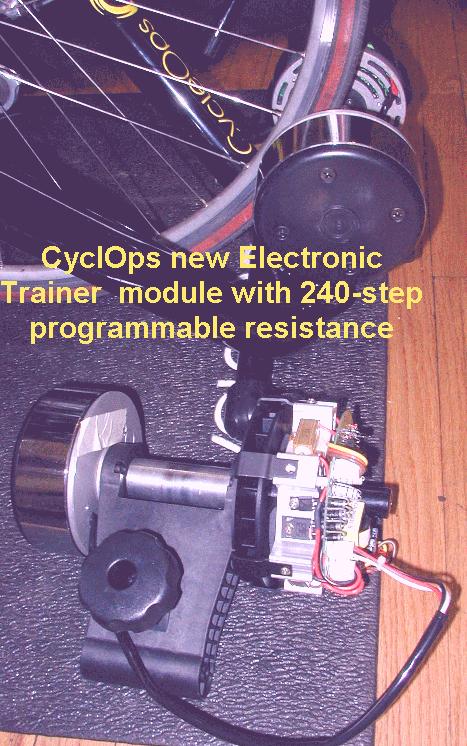 So the future at CycleOps is a fully integrated system of training, recording and replication that starts with any CycleOps trainer frame, letting you add the PowerTap or any of several upgrades up through the ElectronicTrainer as you wish. Here's the PowerTap "Clean Room" assembly area: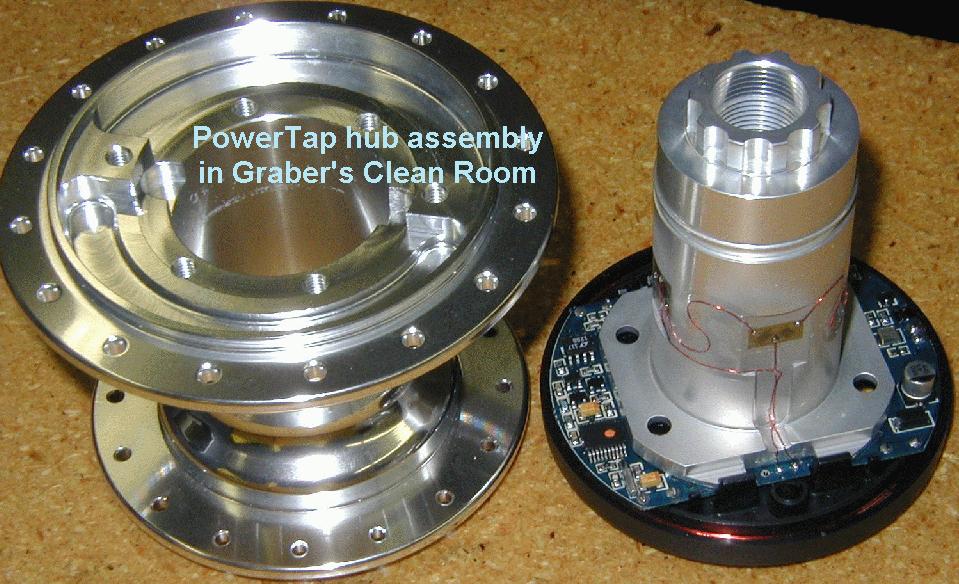 CycleOps on our main Trainer page .
Email us about Saris
Email us about Graber
Email us about CycleOps
Email us about PowerTap