Habanero Titanium Frames
from Yellow Jersey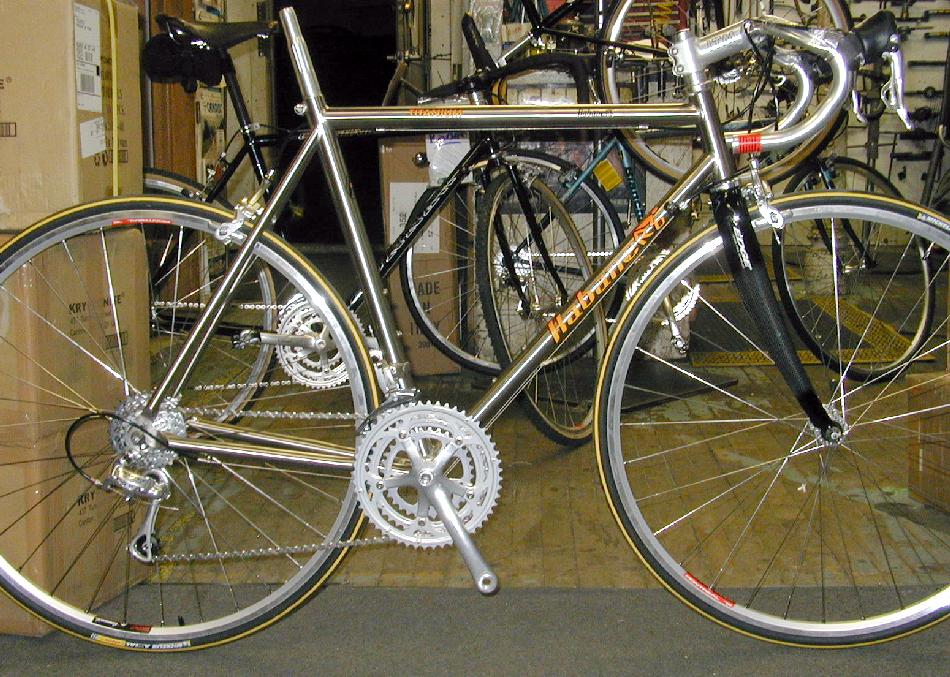 Habanero Frames
Road Classic Titanium $995
Cross/Tour $995, Disc $1045
MTB $995, Disc $1025
Team Nuevo Road Race $1095
just a little extra for the lighter TEAM model
Custom available at extra charge; 10+ weeks

Habanero Direct frames are similarly priced plus $50~90 delivery. Low Yellow Jersey price includes
free full professional frame prep, FedEx domestic delivery rates, frame or complete bicycle and free installation with purchase of headset and/or bottom bracket.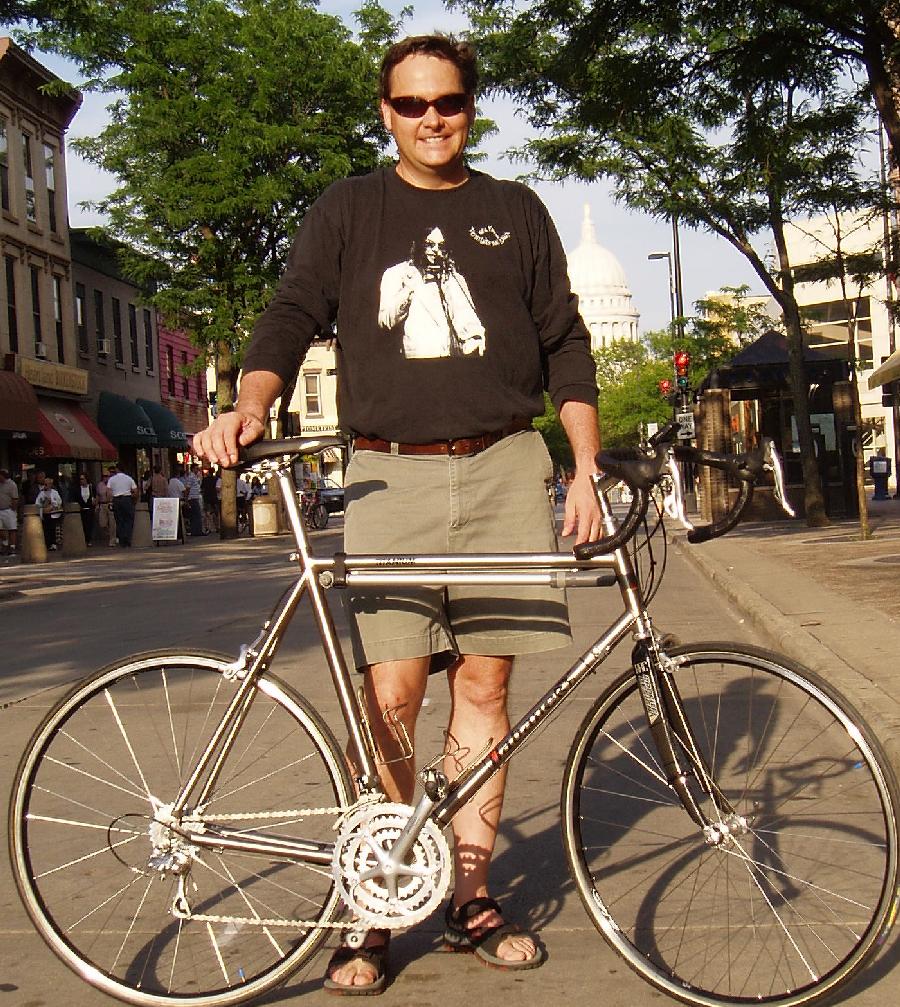 Campagnolo Centaur 3x10 , carbon fork, threaded fork option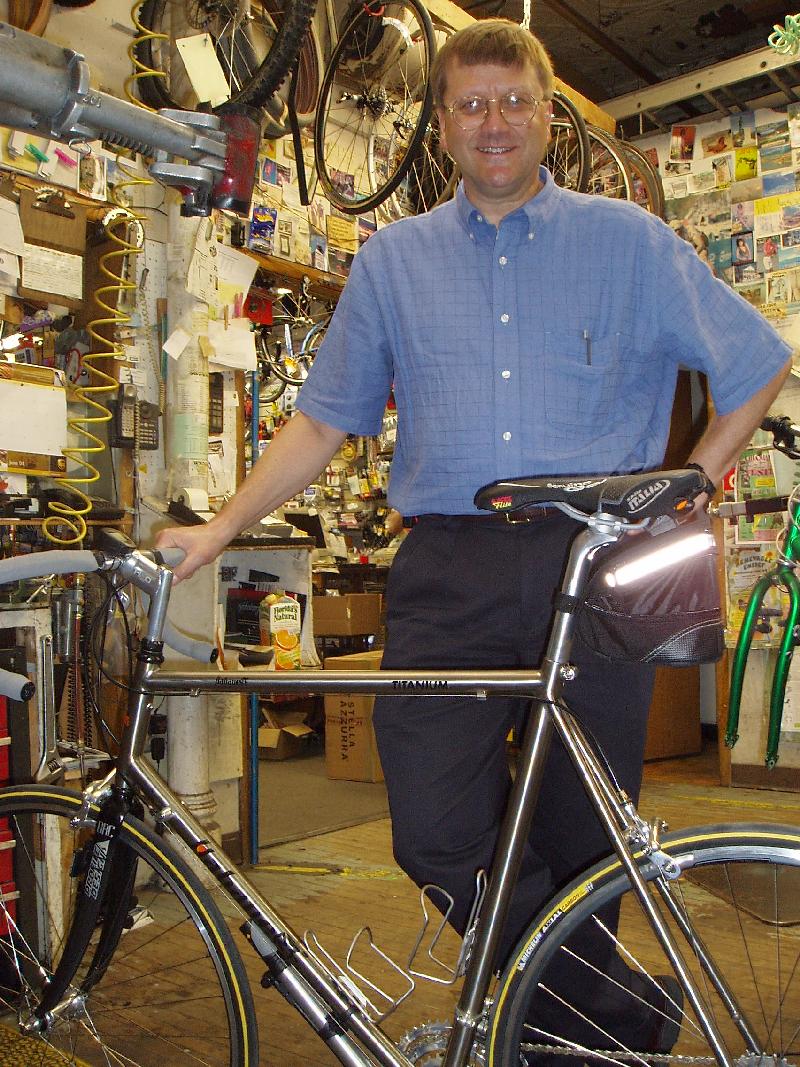 Campagnolo Centaur, threaded fork , tall stem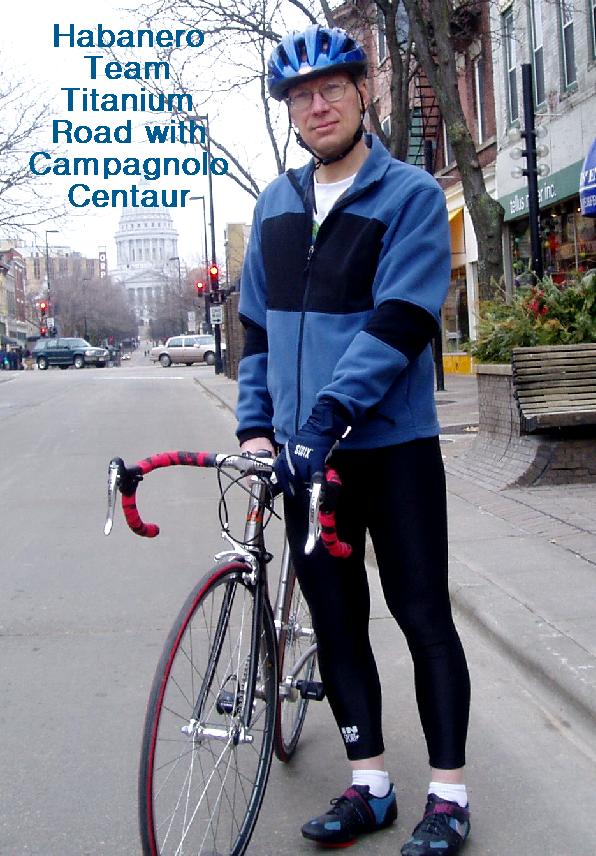 Habanero Team Road frames are lighter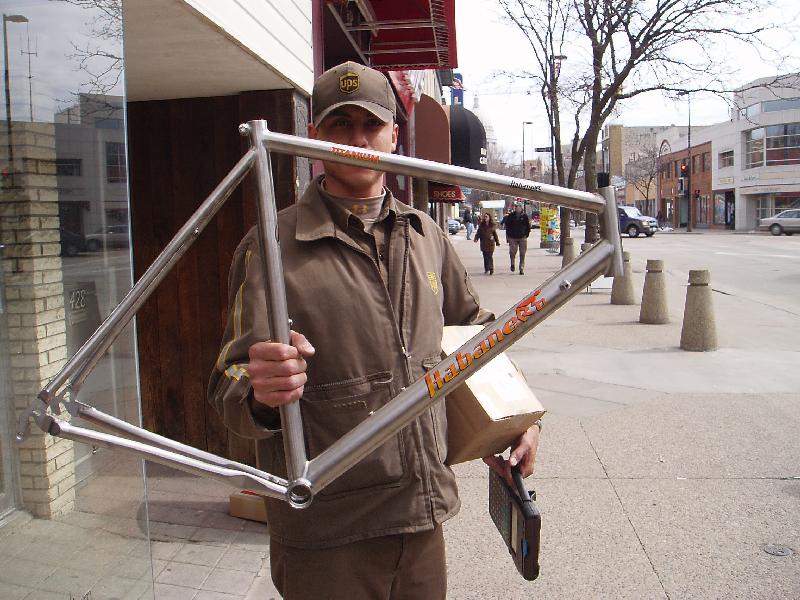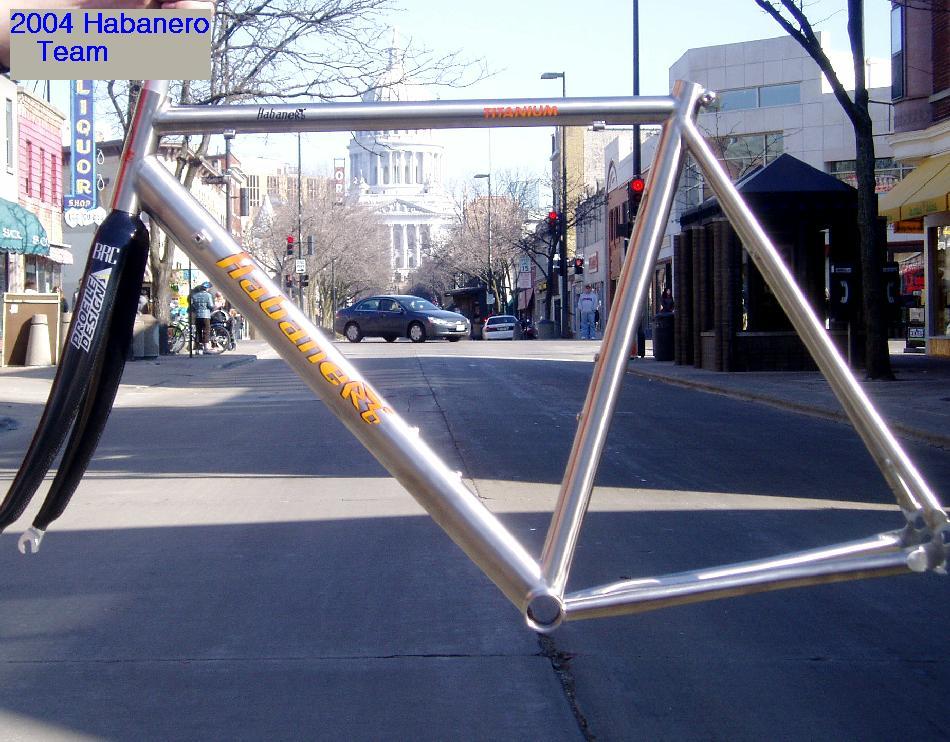 Let us build one for you!
HABANERO HOME WEB PAGE
We can also build HABANERO TITANIUMmountain bikes: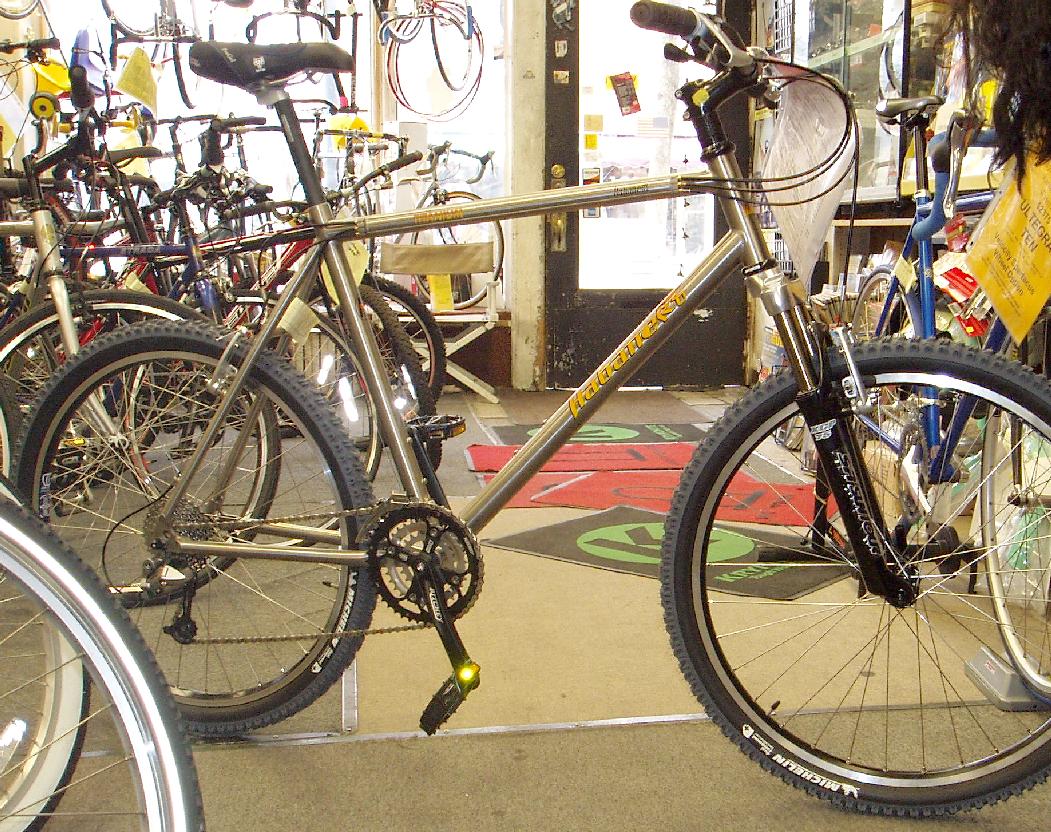 Rider Report:
Figured Iíd give you a report of my first ride out. I had the bicycle on the trainer yesterday for an hour to make sure I had the saddle height and everything setup for today.
The bike fits perfectly.
I took her out today from 7:30-10:00 for a 50 miler. I was originally going to do a 95, but I got dropped like a bad habit about an hour and a half into the ride. I knew I should have had breakfast! I decided to continue my ride along Green Bay Road until it ends and then cut over to Sheridan and head back to my place, I figured that would put me at about 50 miles or so and let me take the bike up some hills as I passed through the uber-rich suburbs of Chicago.
The bike handles well. I had to get used to the slightly longer wheelbase as I normally have been riding my pista all over the place. I took a bunch of switchbacks on Sheridan at speed and climbed up the steeper hilly section with ease. Iím glad I went with the lower geared cassette as my legs were thanking me later on. The rear brake had a slight rub that went away after I adjusted the rear brake a bit. The only other thing I noticed was that the front wheel is not true anymore and is hitting the front brake. Iíll probably go to a local shop and have them true up the wheel. I think I may have railed a pothole or two the roads are in shitty condition after the CDOT guys dumped a metric ton of salt all over them.
I will say one thing, the ride on titanium is like steel only better. I have had a steel bike, an all aluminum (fork too!) Pinarello Gallileo, and a Cinelli Aliante with carbon fork and seat stays with an aluminum frame. The titanium definitely gives the best ride. No road buzz and stiff as all get out. No flexing or anything even when out of the saddle and slamming on the big ring.
Shifting with the Dura Ace stuff is crisp and snappy. Iíve had Ultegra before and Campy Veloce and Chorus and I am very happy with the Dura Ace. I did go for the phantom thumb trigger a few times since my last bike had Chorus on it though. Once I got reacquainted with the shifting I was off and running.
Now I just need to get my fitness up to par, although I am notoriously lazy. I would rather ride around and enjoy the scenery on the road and leave the head down hammer fest for the track.
I am very pleased with the bike overall and I just hope I donít die on my first 100km ride next week. Iím not quite sure how the heck Iím going to live through the Horribly Hilly 200k, but Iíll try. Thanks again and have a great weekend. The weather is getting much nicer and I plan on riding to work all this week, weather permitting. Take care!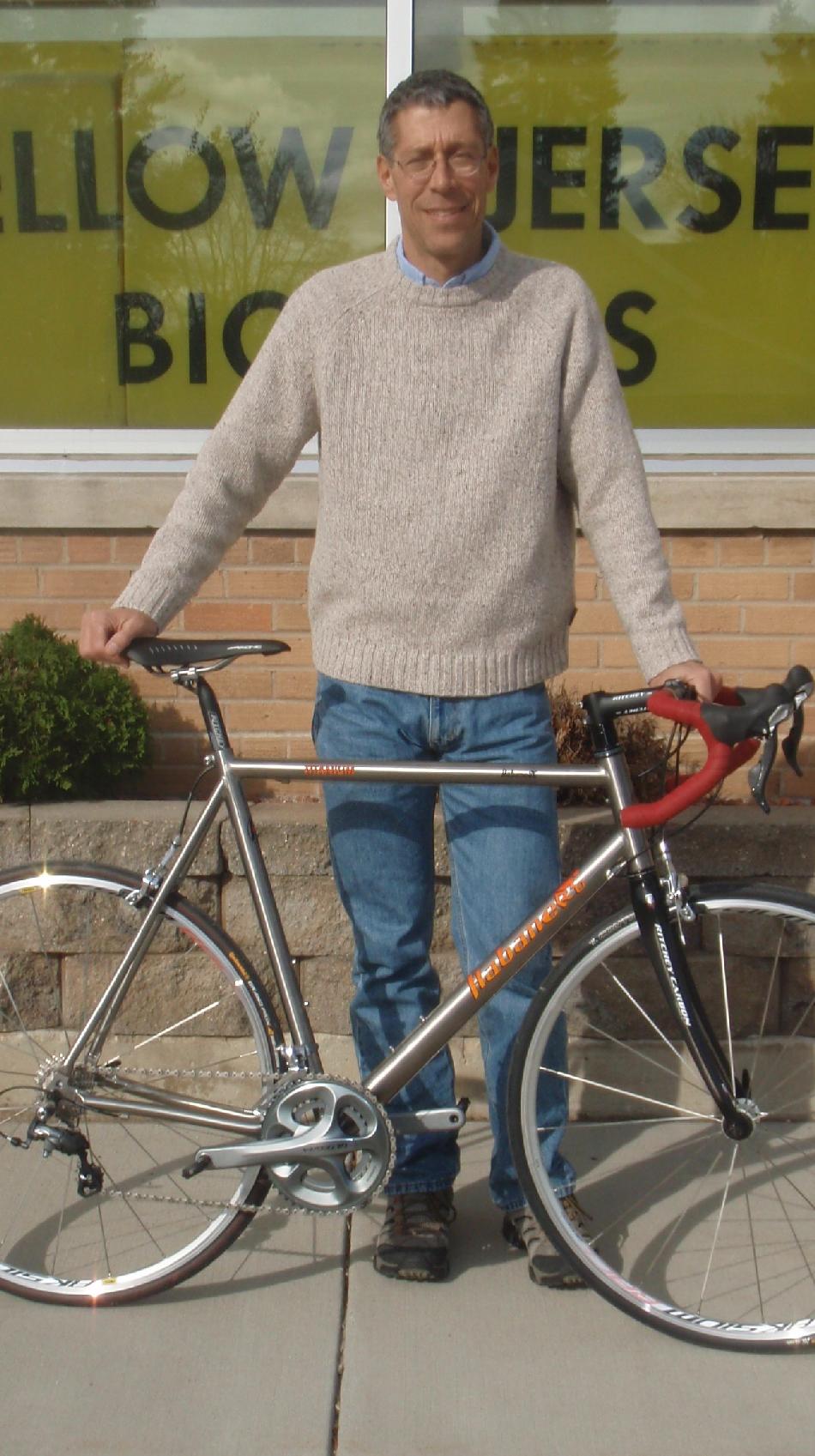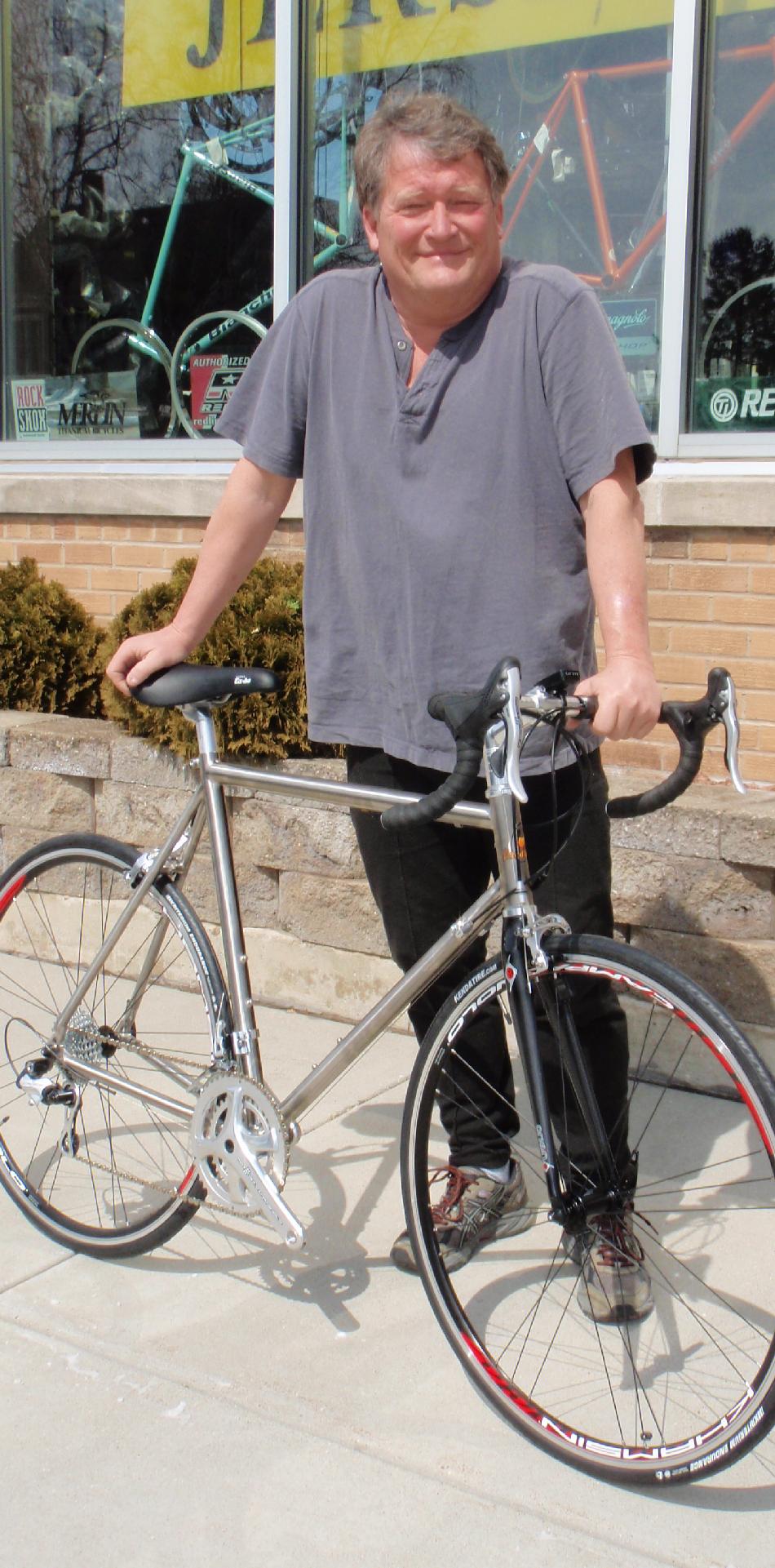 We can also build HABANERO TITANIUMmountain bikes:
HABANERO HOME WEB PAGE