3Rensho Calligraphy

Sticker

from

Yellow Jersey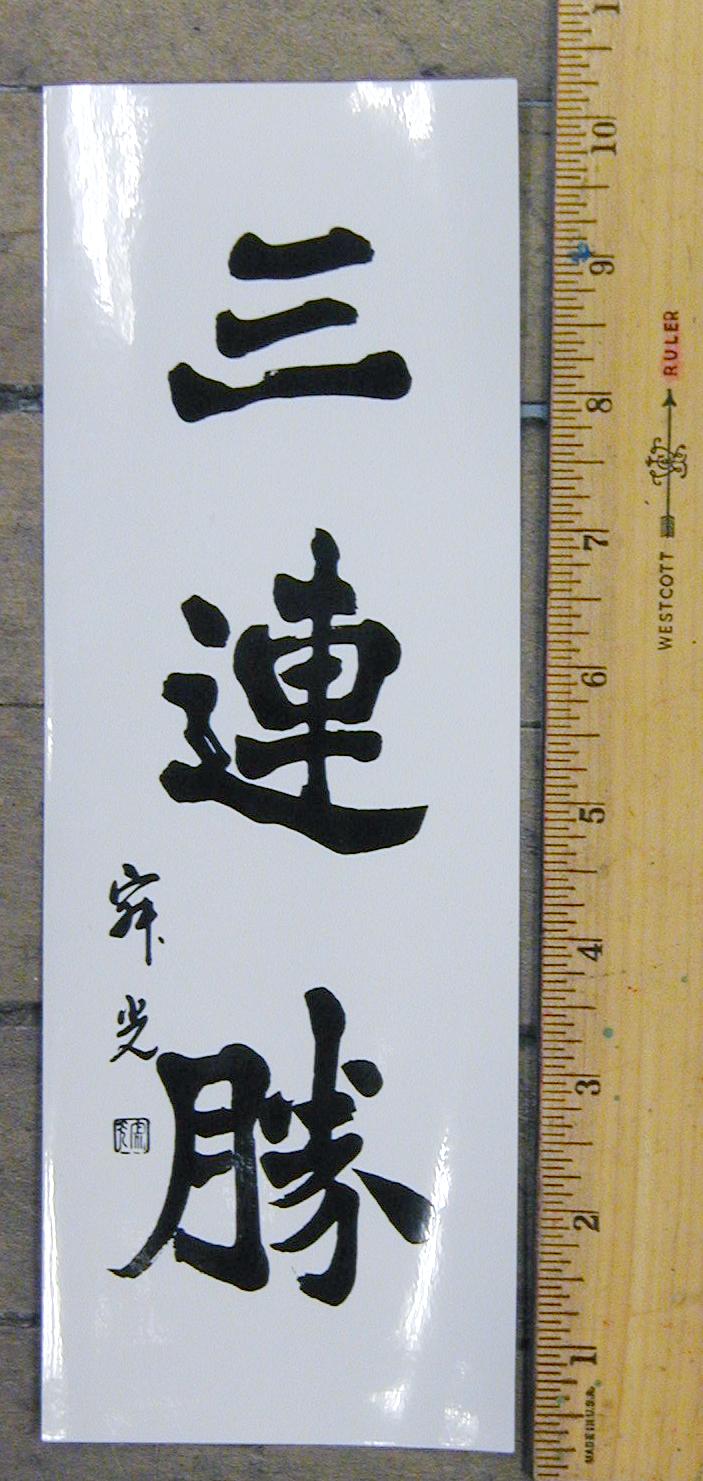 This heavy vinyl sticker shows Yoshi Konno's mother's calligraphy beautifully. Very well balanced characters in a fine hand, only $34.95. Just a little too long for a standard business envelope. Limited supply of these original Japanese-produced stickers. Black ink on glossy white stock.
---
3Rensho Auto Winshield

Signature Sticker

from

Yellow Jersey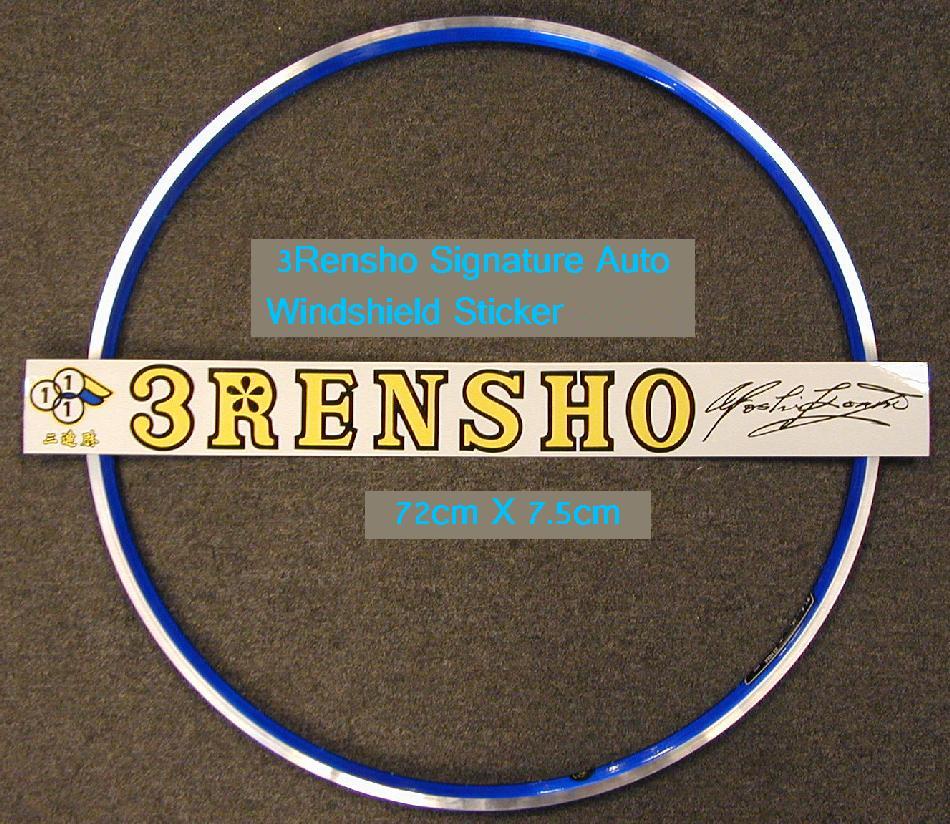 Here's a unique limited series sticker designed for the 3Rensho Team support cars. Jazz up your Daihatsu with these authentic support car stickers, only $49.95. As long as we're on the subject, we have the classic Bianchi Team Support Vehicle windsheild stickers in stock at the same price.