Raleigh's 1983 Oympian

In the early 1980s Raleigh's worldwide empire was weakening due not only to the excellent quality emanating from Japan and the Aisan NICs but also to the dismally poor managment in Nottingham and their designer's ineptitude. As if that were not bad enough, a scandal emerged involving Raleigh's purchasing agent for Asian equipment who was being bribed to include obsolete and low quality parts on Raleigh's contract-assembled bicycles. As market share and profits dropped, Raleigh divested the USA division. Ongoing operations and trademarks went to Huffy in an arrangement reminiscent of Harley Davidson's inclusion in the AMF group.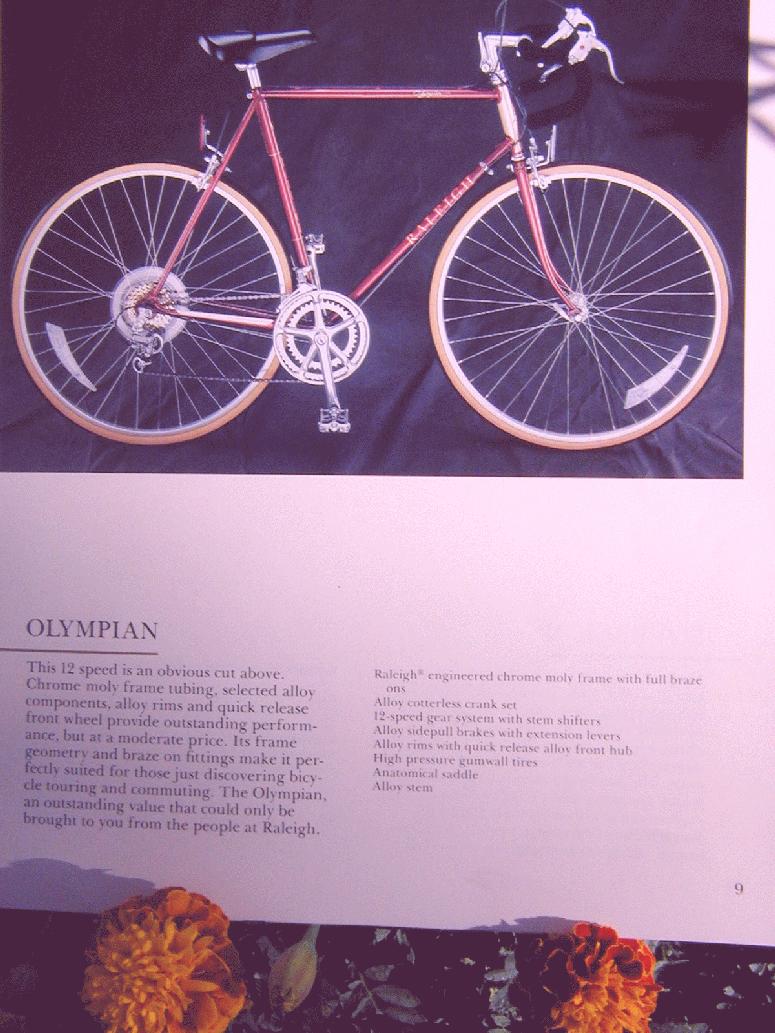 From that era, the Oympian was designed to replace the Super Record (an excellent quality bicycle contract-assembled in Osaka, Japan). Raleigh/Huffy bought these Olympians ( and the infamous Rapide model) in Taiwan and mercilessly clipped parts and frame quality seeking the volume of a low price popular model. Alas it was not to be. Japanese bikes were not only competitive in price but offered better frame quality, finish and more modern parts packages. The model was quietly dropped a few years later.

Lots of these pop up in thrift stores, often in excellent condition, having spent their lives in garages rather than on the road. Raleigh's neo-retro decals of the period (a gaudy version of the early-fifties lettering) are unlike the (italic helvetica) seventies Nottingham aesthetic and seem to still have a following. Nothing about the bike is complex or difficult mechanically (Alyeskas and Portages of similar vintage have serious interchangeability issues) so Olympians are easily rehabbed into functional rides. As they are twenty years old, overhaul of all bearings with new balls and fresh grease is a good place to start. 27 inch rubber is available and cheap and the twelve speed friction system can use any modern inexpensive derailleur, chain and freewheel.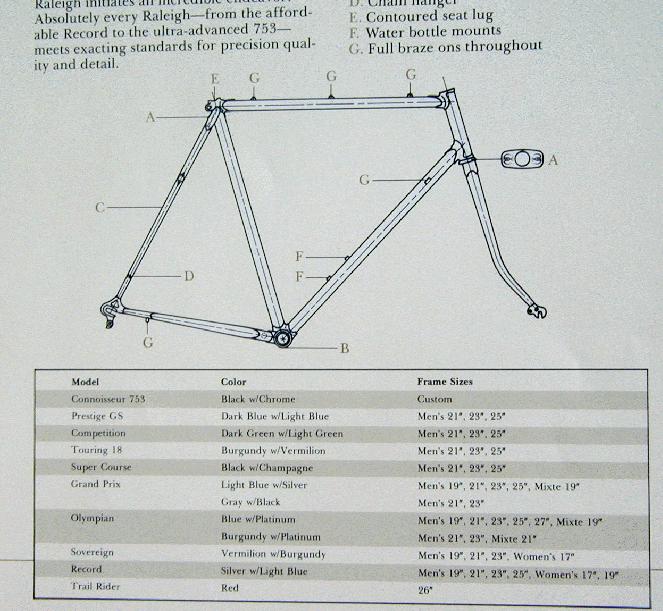 ---
None of the above should reflect poorly on the wonderful USA-built Raleigh Olympian of the late-1980s and early 1990s. That bike was an aluminum cold-process "Technium" frame, designed and built at Kent (Seattle) and was a truly well-built and great riding machine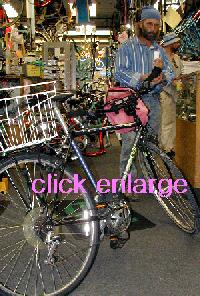 Click for the USA Olympian
Click here for assitance with your Olympian

Back to Yellow Jersey's Service Page