Classic Pletscher
Front Racks
at
Yellow Jersey

Not all bicycles have crowns any more but those that do can use these classic, elegant
Pletscher Swiss front racks.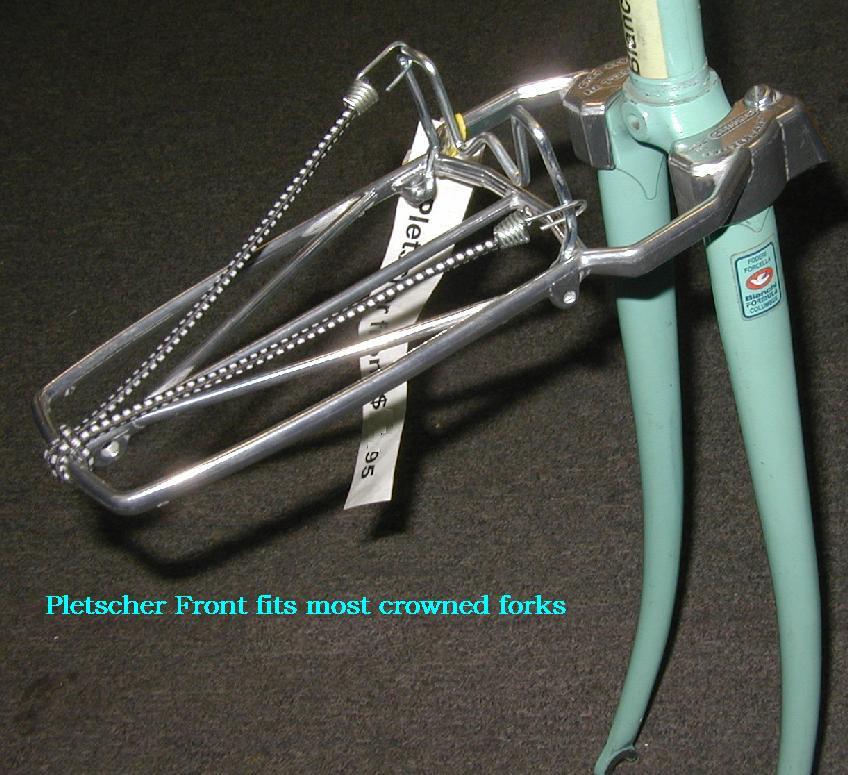 Pletscher Swiss front racks.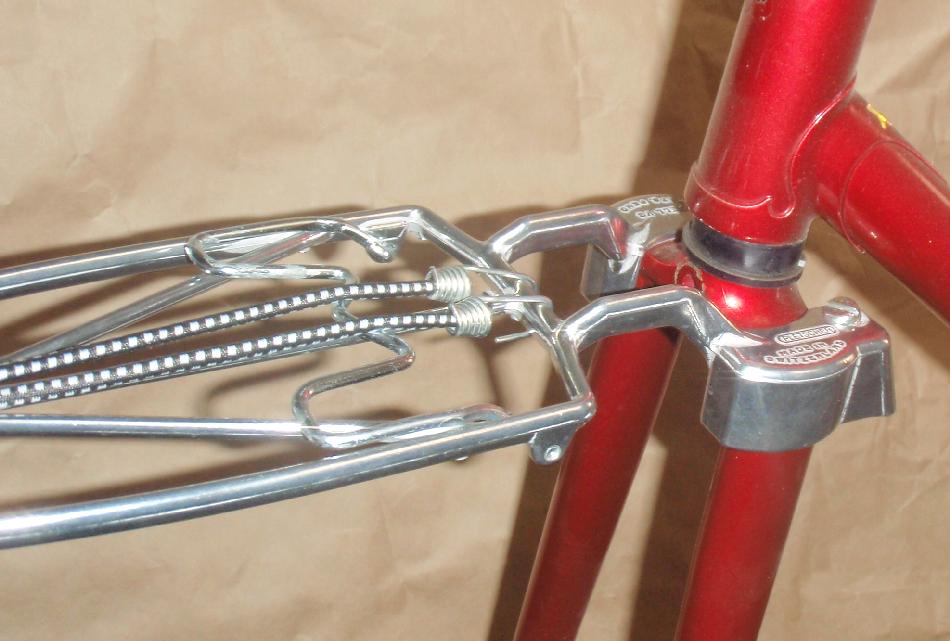 Sometimes your front bag needs a bit of support to stay up off the tire. Sometimes you need to keep an eye
on your cargo - like a liter of Hot and Sour Chinese Soup for two. (Wouldn't want to show up for dinner and
explain why the soup didn't make it!)
This Swiss all-aluminum carrier wedges against the back side of a standard fork crown with two 5mm screws.
There's a neat flip-up steel bail to keep your cargo off your brake wire. There's a cute small bunji cord integrated
into the rack. And it's an all natural tumble-polish Swiss aluminum finish.Best of all, these babies are only
$29.95, a fantastic value.
Please note: CENTER pull brake caliper. We have ONLY CENTERPULL model at this time
Just 185 grams
270mm long; cargo area 170mm x 95mm wide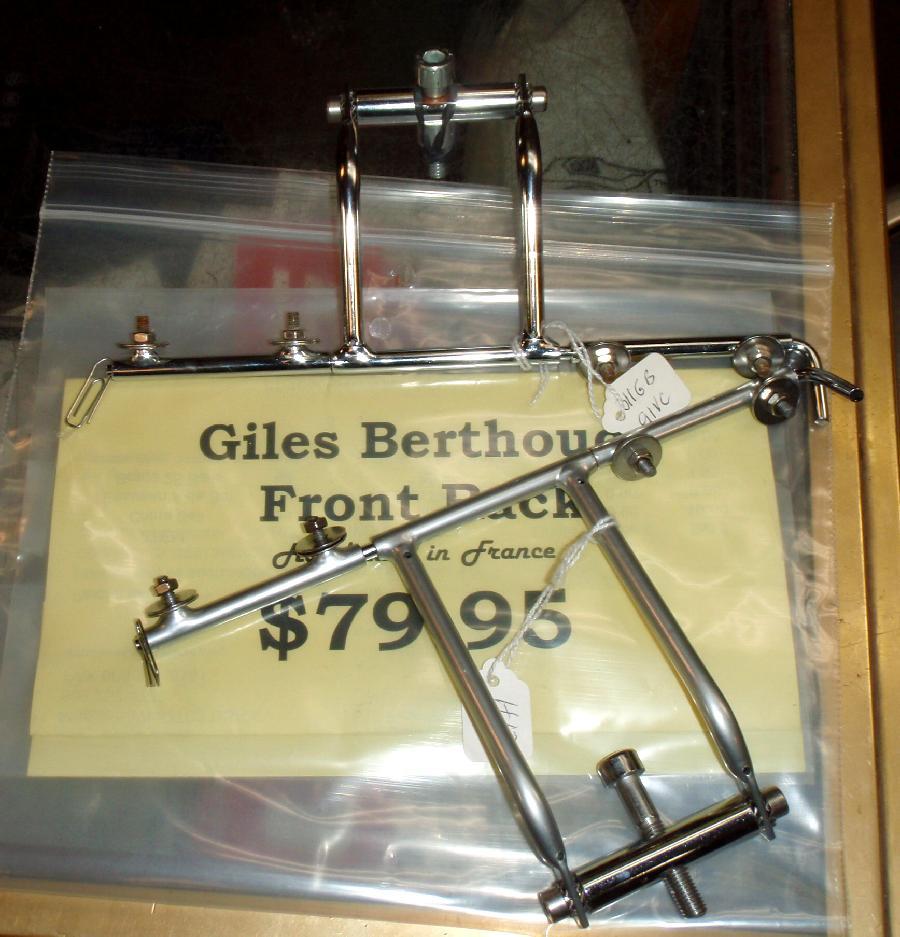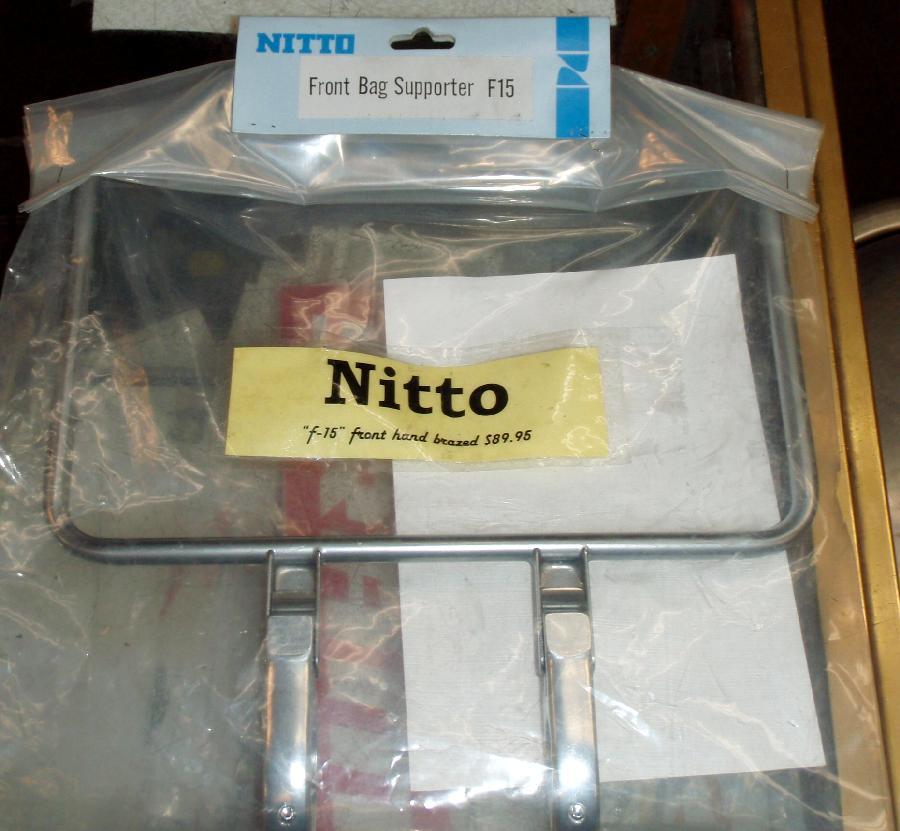 My Handlebar Bag Hits My Tire! Sell Me a Rack!
OK I get it but I still have one Front Rack Inquiry