A frame repair
at Yellow Jersey,
---
1964 Paramount #R43

Here are the "before" pictures. It has been abused in every way. The seat tube is diamond-shaped from a work stand, the head tube is pitted, top and down tubes are buckled and cracked, rear ends have been rebrazed roughly, seatstay tops are barely attached and the cable stop is ugly. We're starting from less than zero here.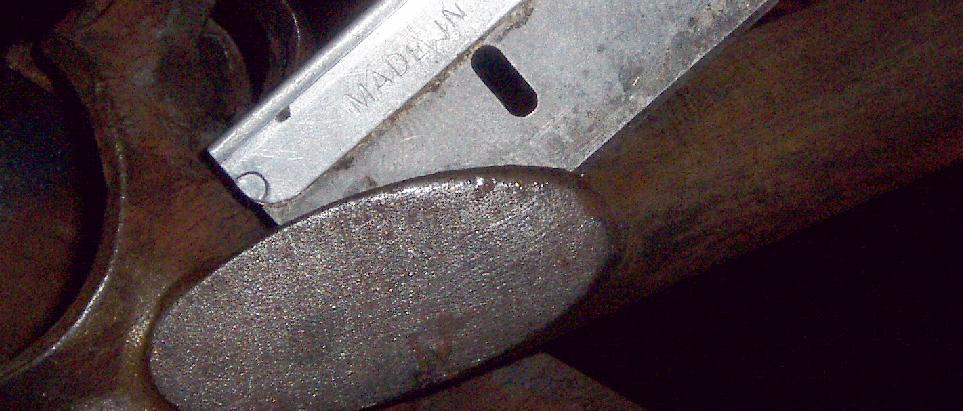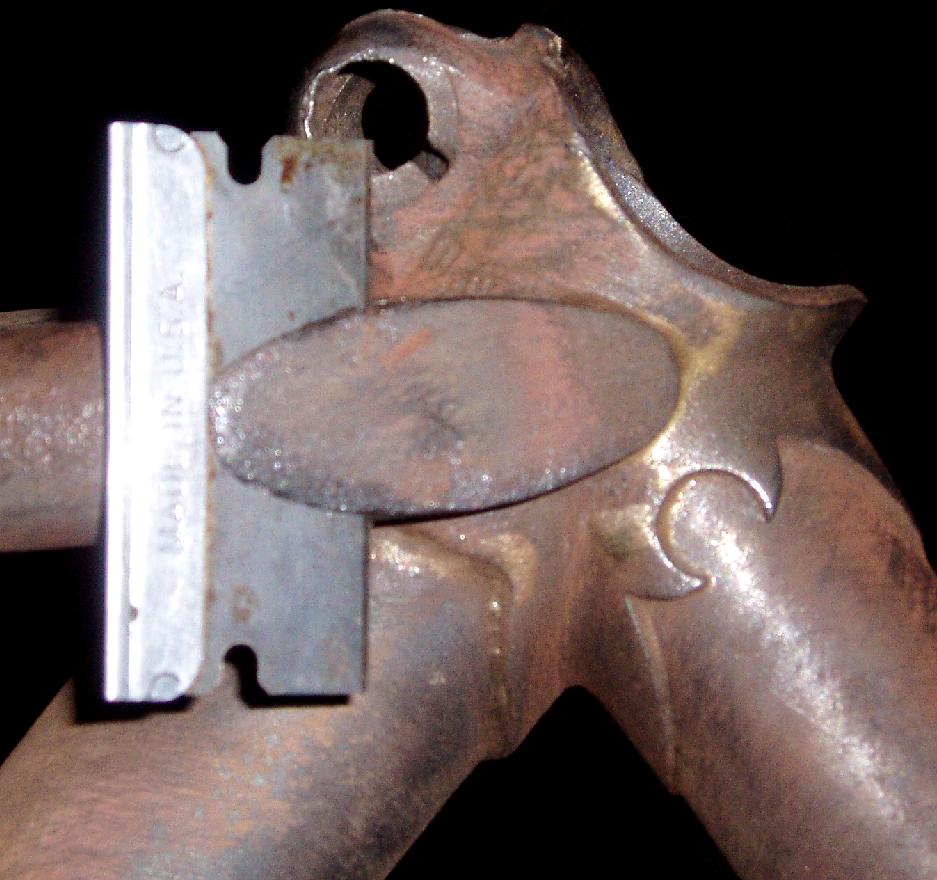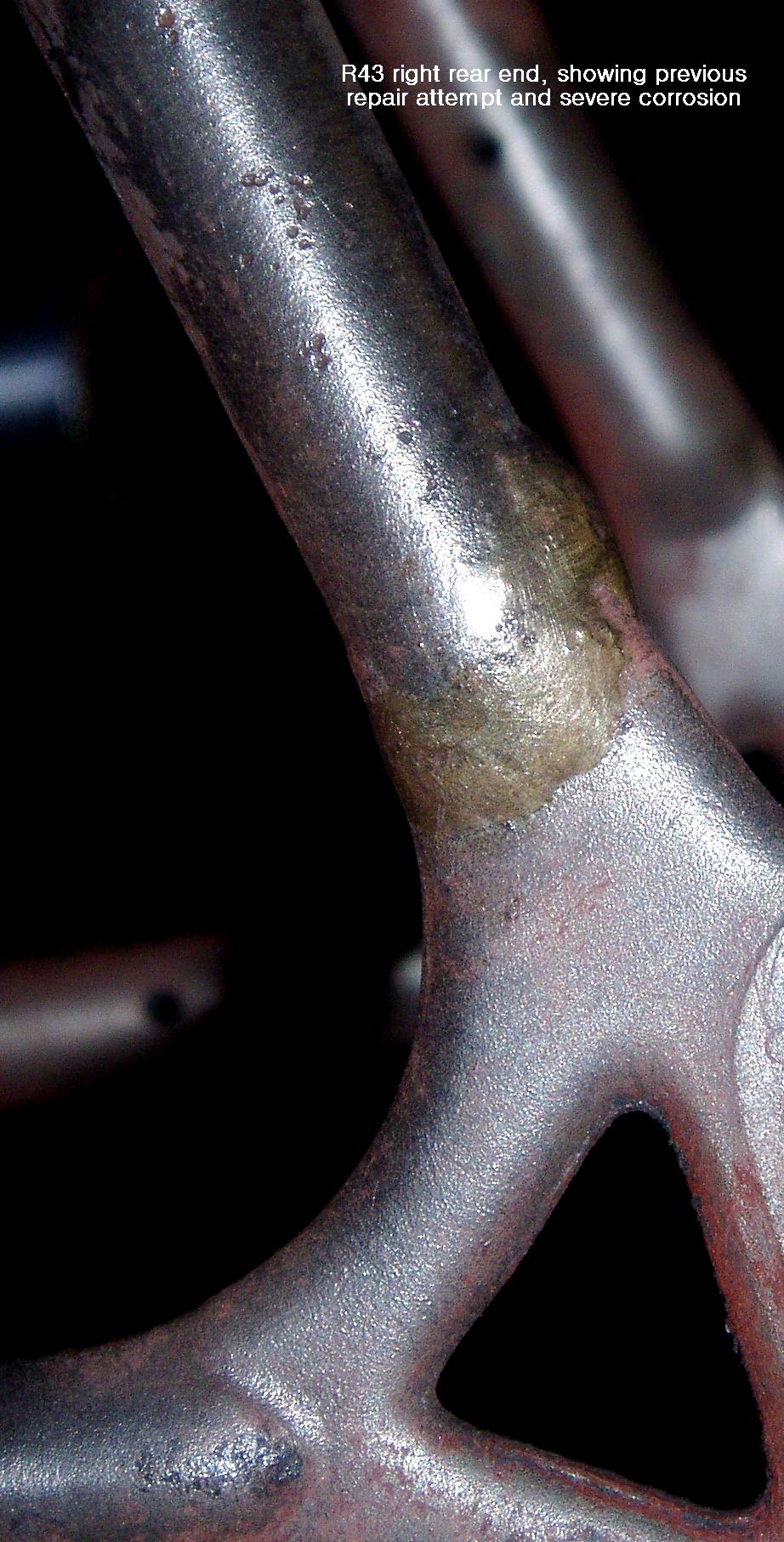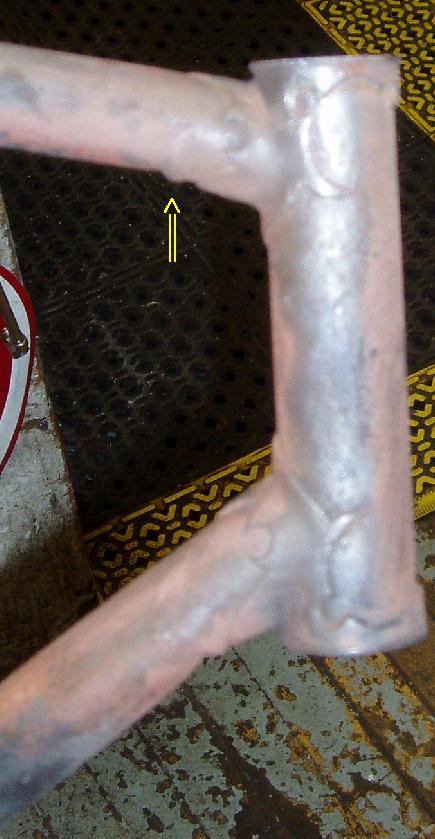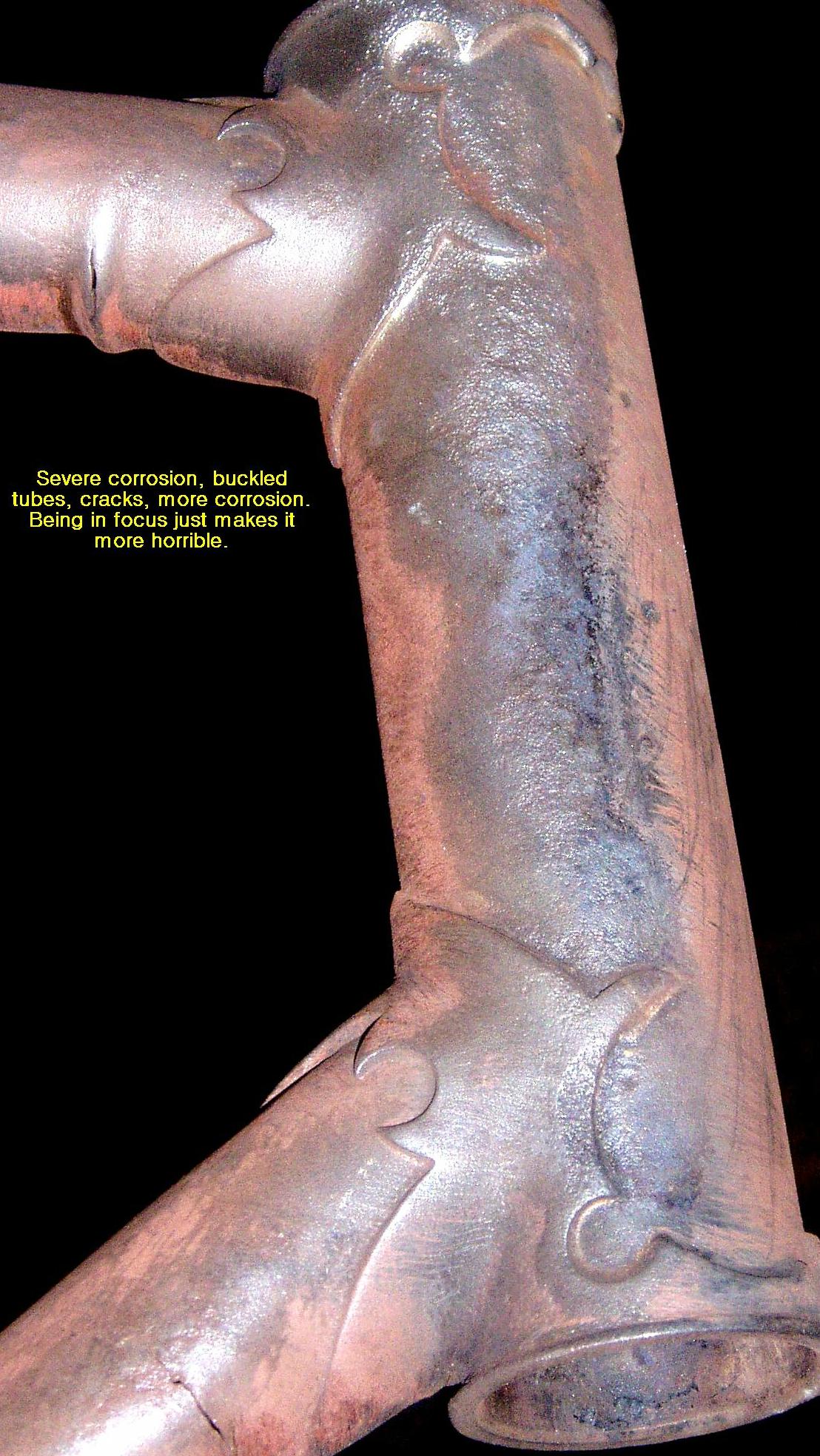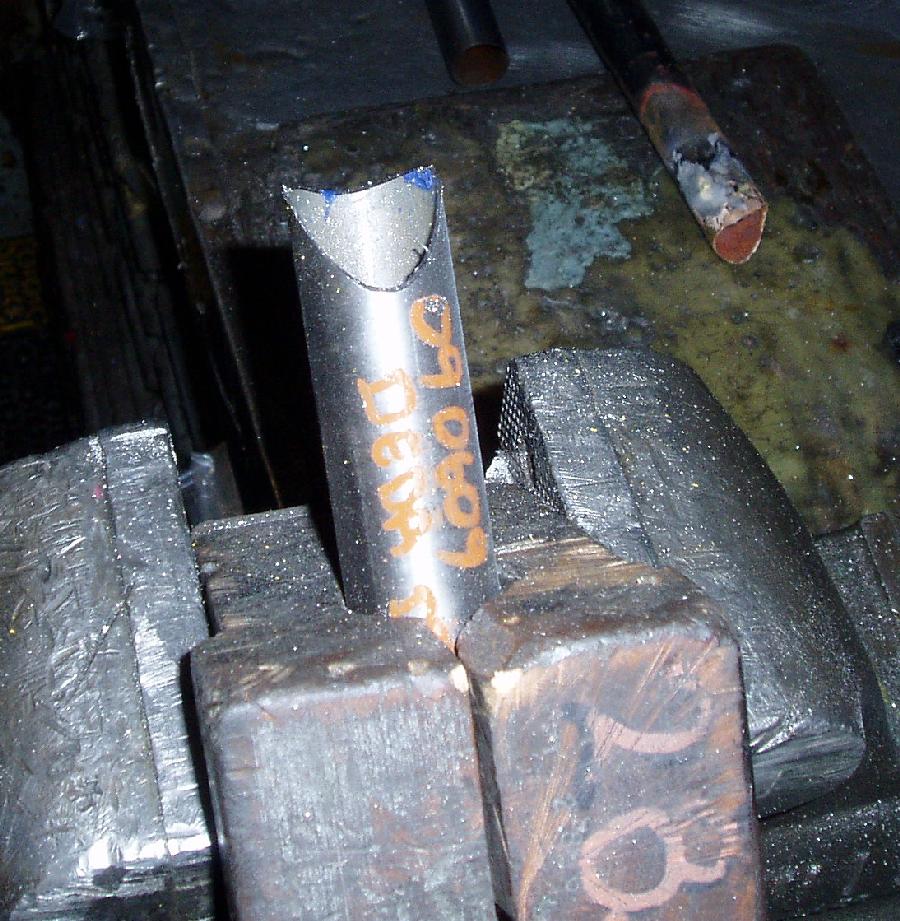 To see this photo in very great detail
, turn off the option ""fit image to window" and then
click the image below or HERE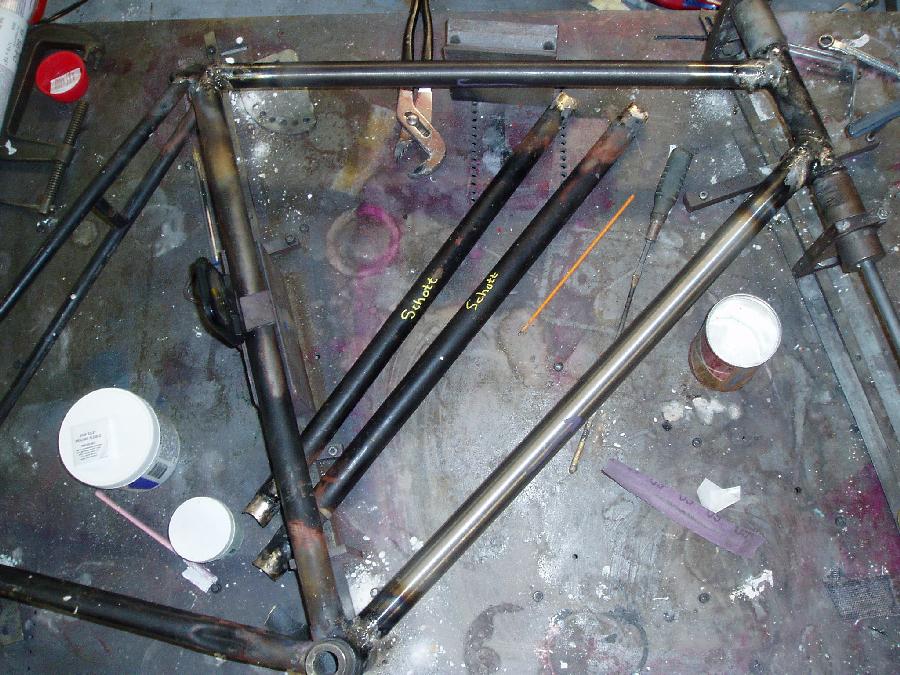 The morning I finished this bike, my camera was stolen
from my bike shop counter so I have
no pictures of the finished frame.
Here's a 1963 Paramount with a split seat tube: