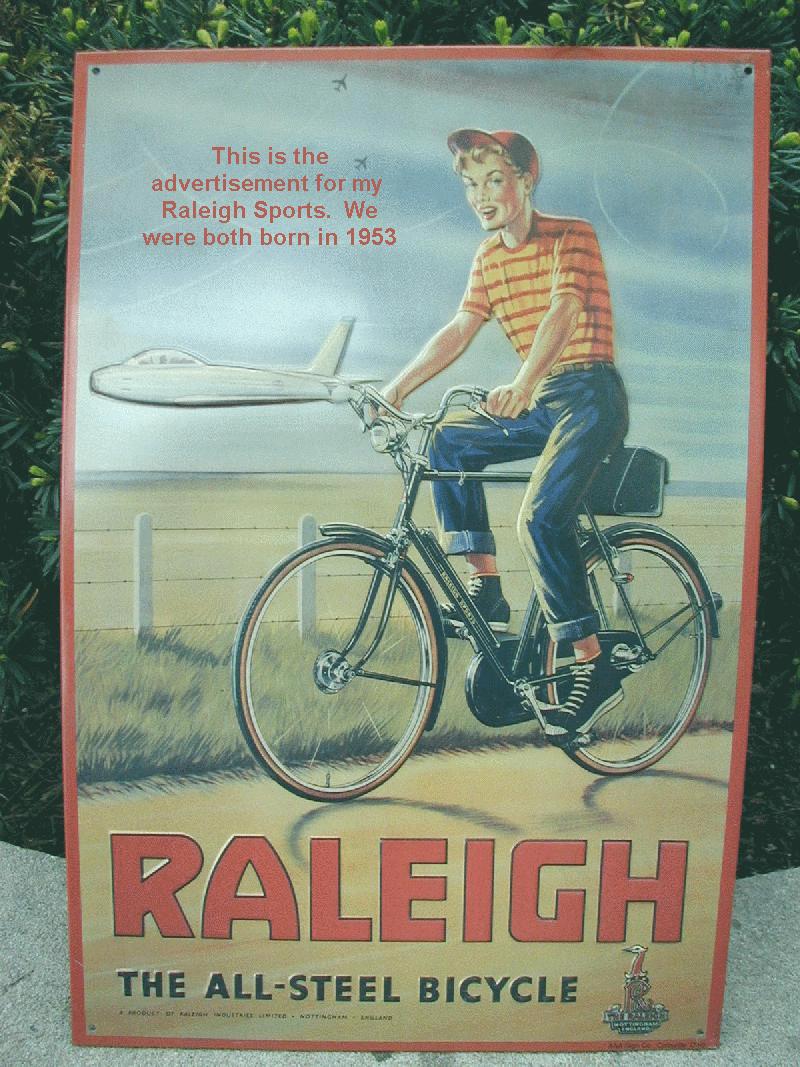 My one true love is a shiny black Raleigh Sports, a second-owner '53. The original rims & Dunlops went to storage in 1972 when I gave her Fiamme Reds.That front Red Label's outlasted SuperChampion Arc-en Ciels, a Campagnolo Record Pave and many lesser rear rims that bore Wolber Renforces at first, ( I was easily impressed!) Spanish Michelins, LionTyres, Barums, dozens of "flatproof" National 300s, nice hefty Pirellis and shoddy Hutchinsons. Lately, those nice, simple Thai tubs that corner so well
I love looking past that Red. I can't explain it. It's just love.
Wiped with fresh oil and flashing a cleanTA Criterium Adapteur 43 it just flaunts it's good looks. But that's just beauty. True love seeps up through a dozen then fifteen or twenty or thirty winters of wiping the salt scum from under the mudguards. It knows the way home after a double shift and the extra sip of scotch. It jumps to the other lane, snaps on yellow lights, leaps over curbs and slices a 22mm swath in fresh snow. OK, so it brushes both grips between buses. So? It rides straight, and what does a man really want? It likes special places, like the back seat of my convertible, white except for the 43t ring print, bedrooms & halls with just a whisp of grey where it's spent a lot of evenings. It's never been outside alone since we've met.
But that's true love. Love is interspersed with flings. A classy sultry blue '76 Pogliaghi trying to look respectable after I tarted it up with a titanium BB and those gaudy Modolo Pros. A cold sharp white '80 3Rensho SRA that wouldn't wiggle it's butt no matter what. A Team Peugeot Fibre Carbone. The last custom titanium Team Panasonic sold in USA, Oh, and the 531SL Zeus that could pass for French on a good day. Later a '71 full Nuovo Record red Team LeJeune. French? Ah, the '72 Mercier 300 (just like Pou-Pou's) that showed me the hidden pleasures of the climb and the ecstasy of descent. The Mercier had my first tubs. Haven't owned a clincher since. Couldn't do that to my true love.or even the friend du jour.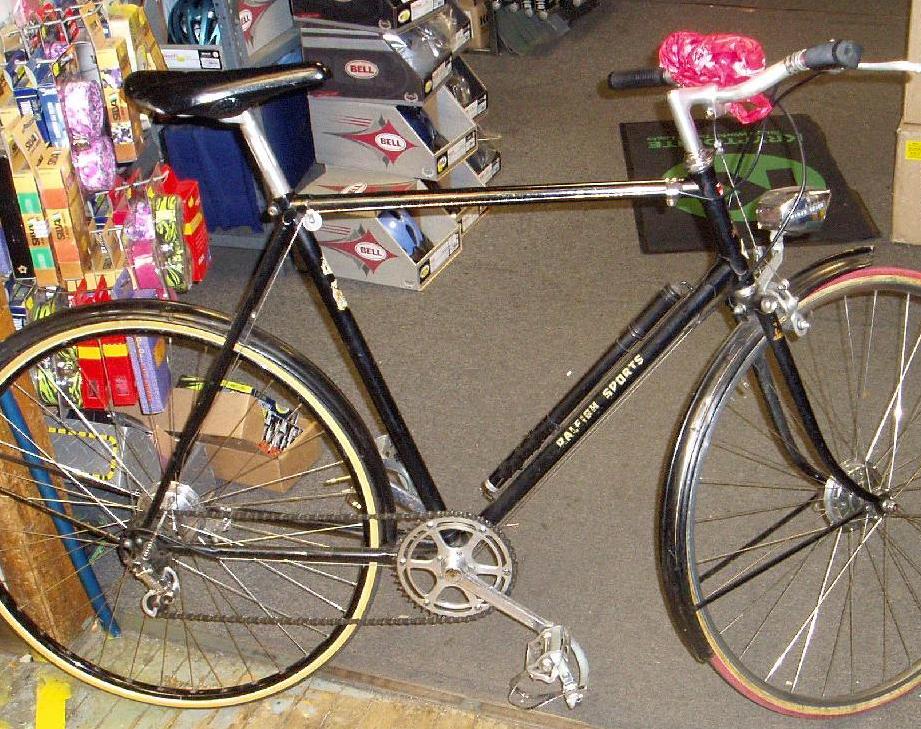 email
It's always nice to buy something