Aero Gran Compe

Brakes

atYellow Jersey

Once upon a time, there was a small, yet extremely high quality, bicycle brake manufacturer with the endearing name Yoshigai Kikai Kinzoku Kaisha . They labored long and hard in Osaka, Japan, to make good bicycle brakes at a fair price.
Then one day the world went aero. It was aero this and aero that. Pointy little acorn nuts on brakes. Cable casing under the tape. Oval seatposts. Many new and strange designs, even DuraAce Ax. And Adamas Aero

One evening in 1979, I was beginning to study Japanese. Slowly, very slowly, I was reading a Japanese cycling magazine when I turned the page and saw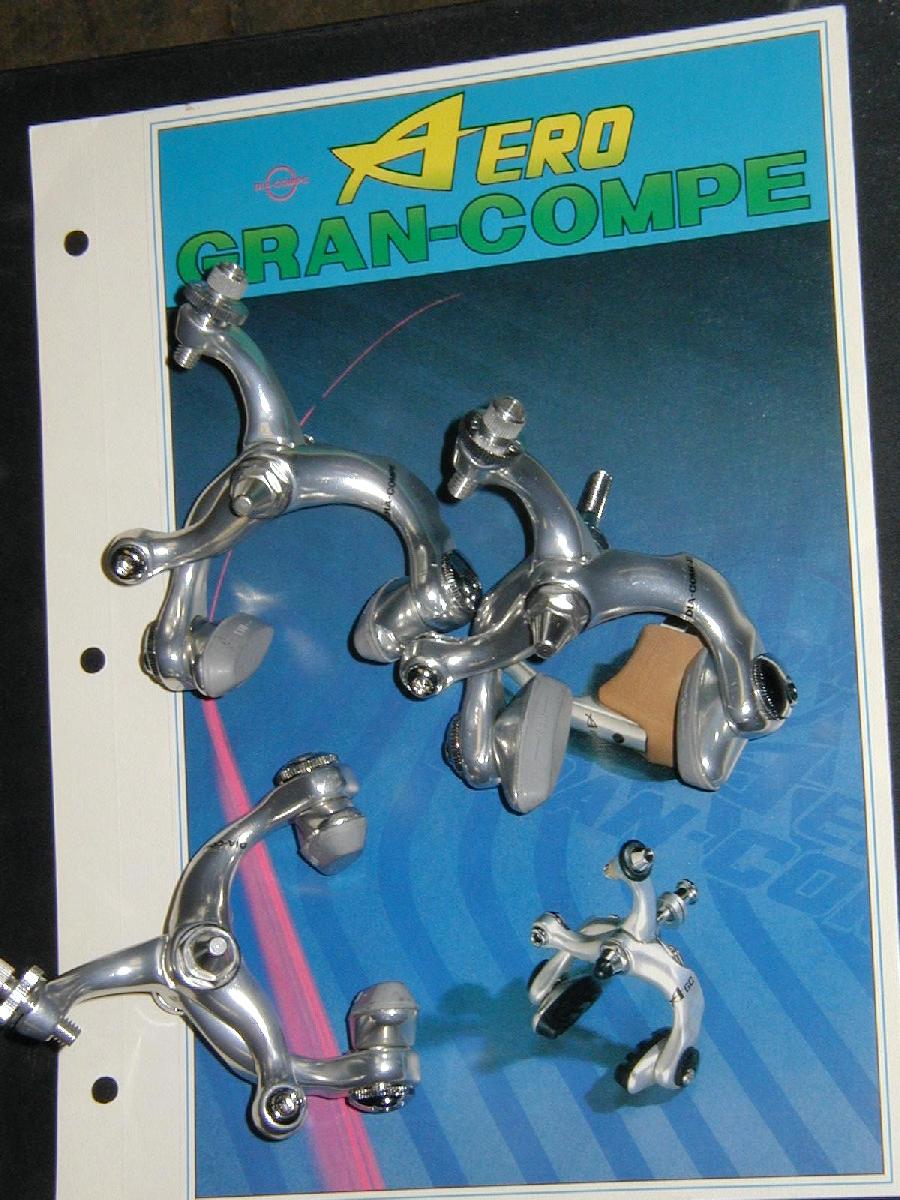 Dia Compe Aero Gran Compe Calipers $X X X SOLD OUT AGAIN each front or rear
Impressed at such a pretty and petite brake, I resolved to get a pair. I built a candy red road frame from Reynolds 531SL and designed the whole thing around these new ultra-short calipers. Months passed. The owner didn't much like her Weinmann 500 calipers with the slots filed higher, but it did ride well. Her name was Holly. The lug cuts were small holly leaves and berries. And then one day the calipers arrived!
They were every bit as nice as the photo and she rides them still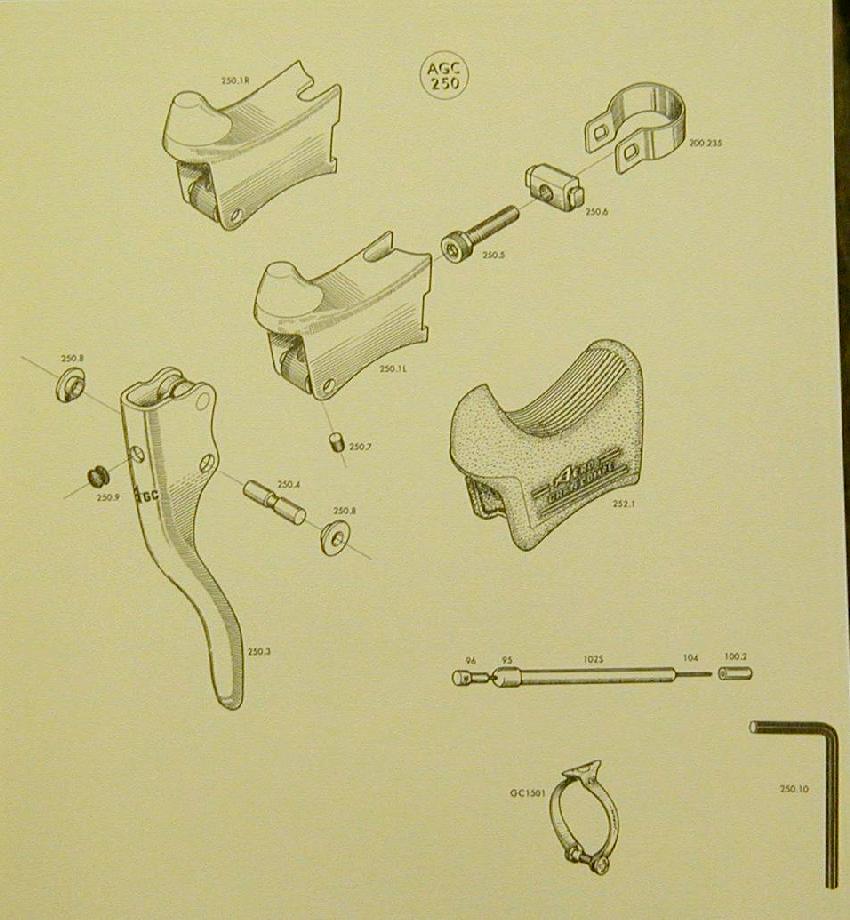 Here is a very early press release/ sales flyer for the AGC brake: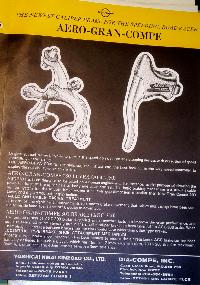 click the image above or here for a life-sized image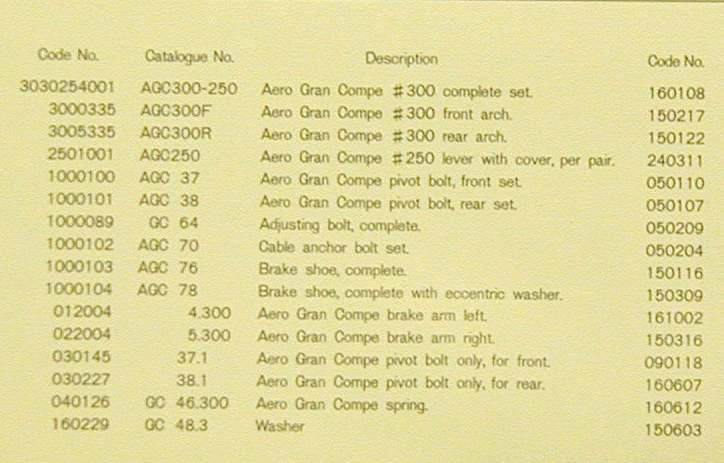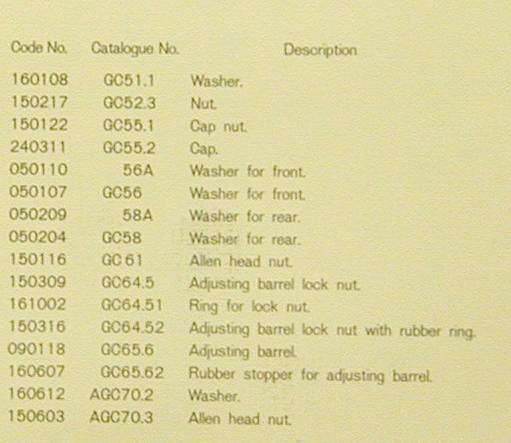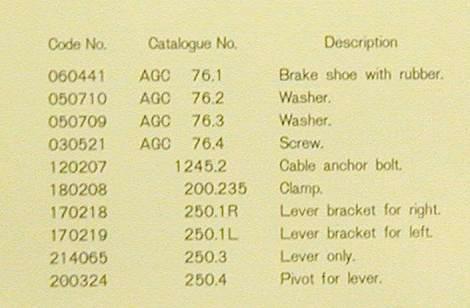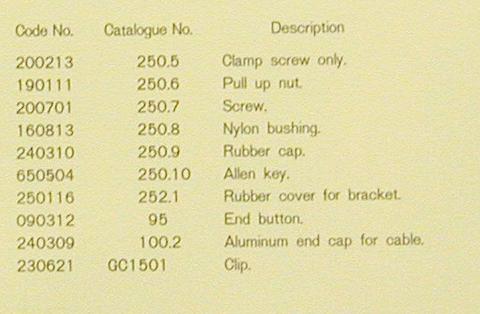 ---
Many vintage brake service parts new vintage brake page!
All the Gran Compe, Superbe and Superbe Pro small parts
Suntour Superbe Classsic Brake Sets New In Box
Go back to first page of brakes
Go back to second page of brakes
Go back to third page of brakes
back to Bike Gear at Yellow Jersey