A Tandem
Frame Repair at
Yellow Jersey

Like many bikes built by small manufacturers in the 80s, this Burley tandem came to us with an unusual
crank bearing shell, cartridge bearings pressed into the frame and a shoulderless spindle wandering
in those bearings.

The owner had chronic problems with everything walking off to one side. The manufacturer wasn't
helpful - recommending red locktite. Translation "glue it and hope"

So we cut the 85mm shell down to 74mm ( later milled to a crisp 73mm).
Here's Tim with a new Nicholson 32t blade: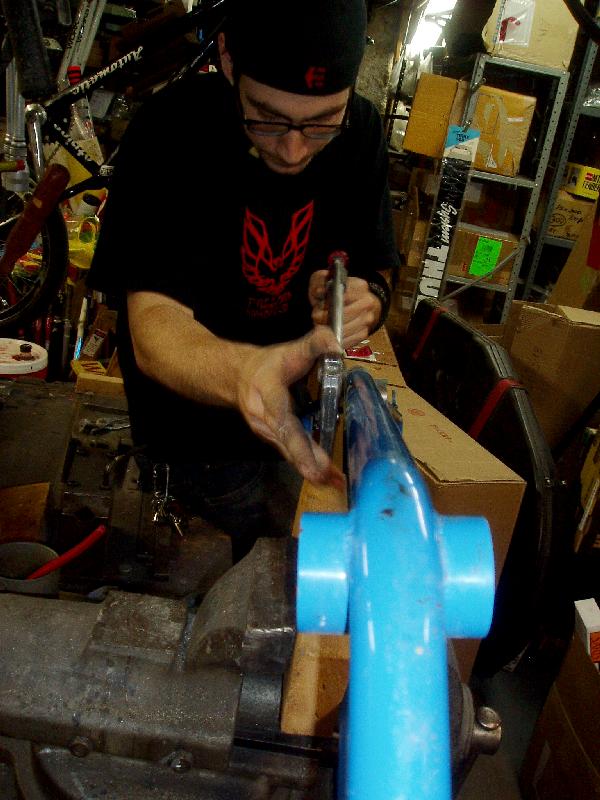 But in bicycles, nothing ever fits once you wander from normal Campagnolo stuff. And this
was no exception. I wanted to braze in a threaded insert and the brand we use comes only
68mm BSC. So I had Tim slice it across the middle with a disc grinder and I laid it on a piece
of angle iron to keep the two halves on the same axis. Many years of welding exhaust
systems in situ, upside down, at night, through rust ( hey, saves ten bucks!) has made
me a competent gas welder and it only took a minute to put three beads across the gap: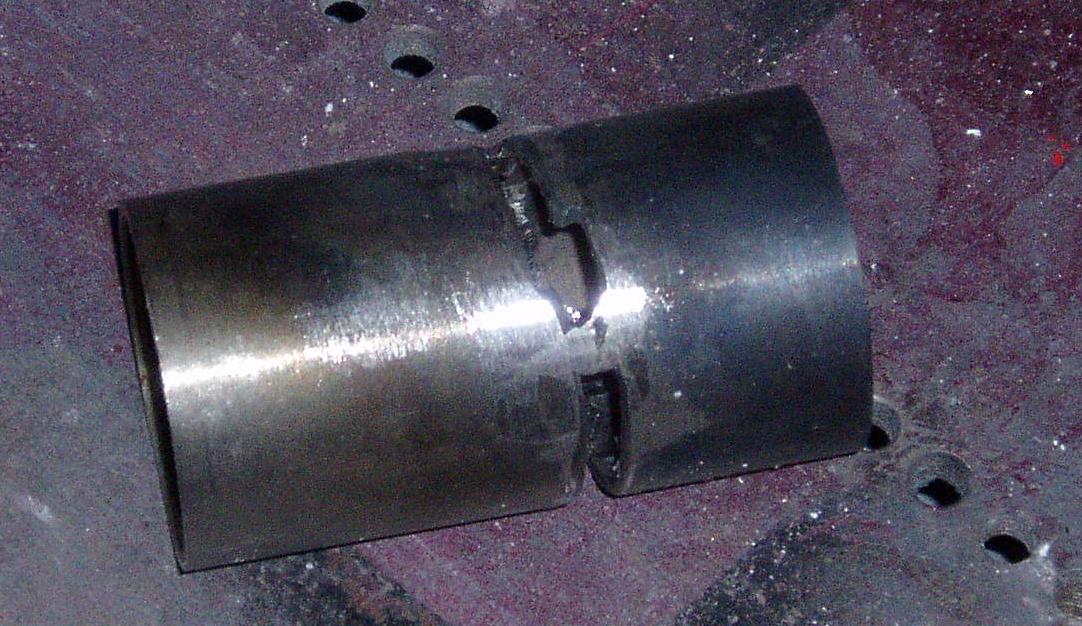 I ground the welds back and rolled it across the steel frame plate. Straight.
Now we had a 73mm insert that was loose in the bike.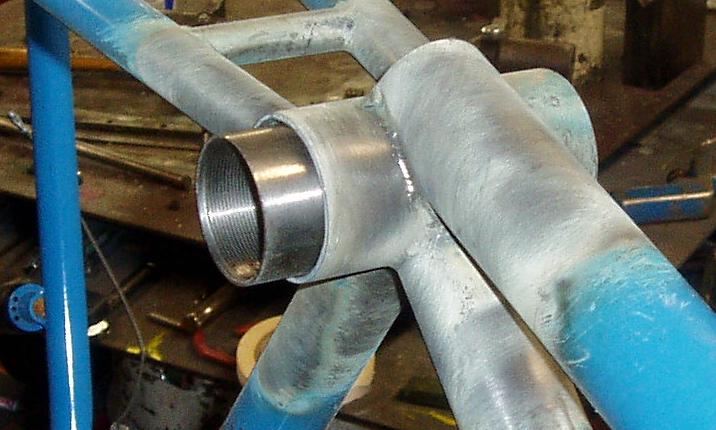 I put three evenly spaced weld beads on each end and ground them back to about 1mm thick.
Now our insert was a good fit in the center of the existing shell.
Next step, Tim brazed the insert with a free-flowing bronze and a big propane flame.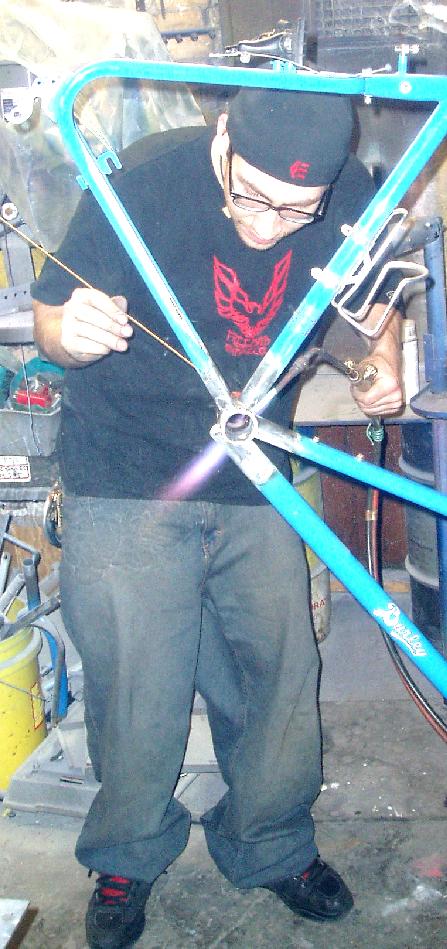 Here's the finished braze before cleanup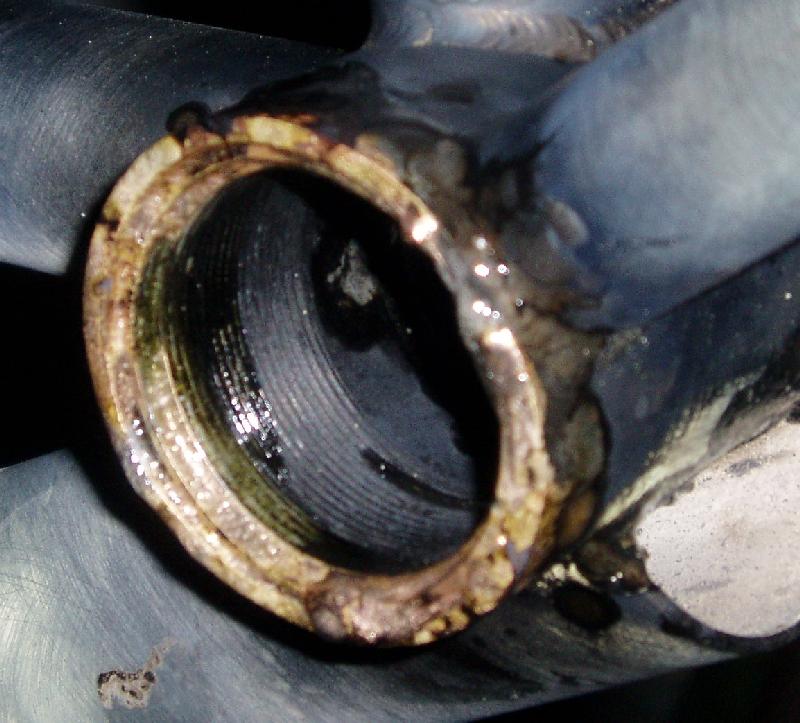 The finish work consisted of cleaning the braze appearance, tapping the shell, running
Campagnolo pilots in those threads and a final mill of the sides. The new 73mm standard
BB fit just fine with the classic SR-Sakae cranks and all those annoying BB troubles are over!
---
Another tandem repair
---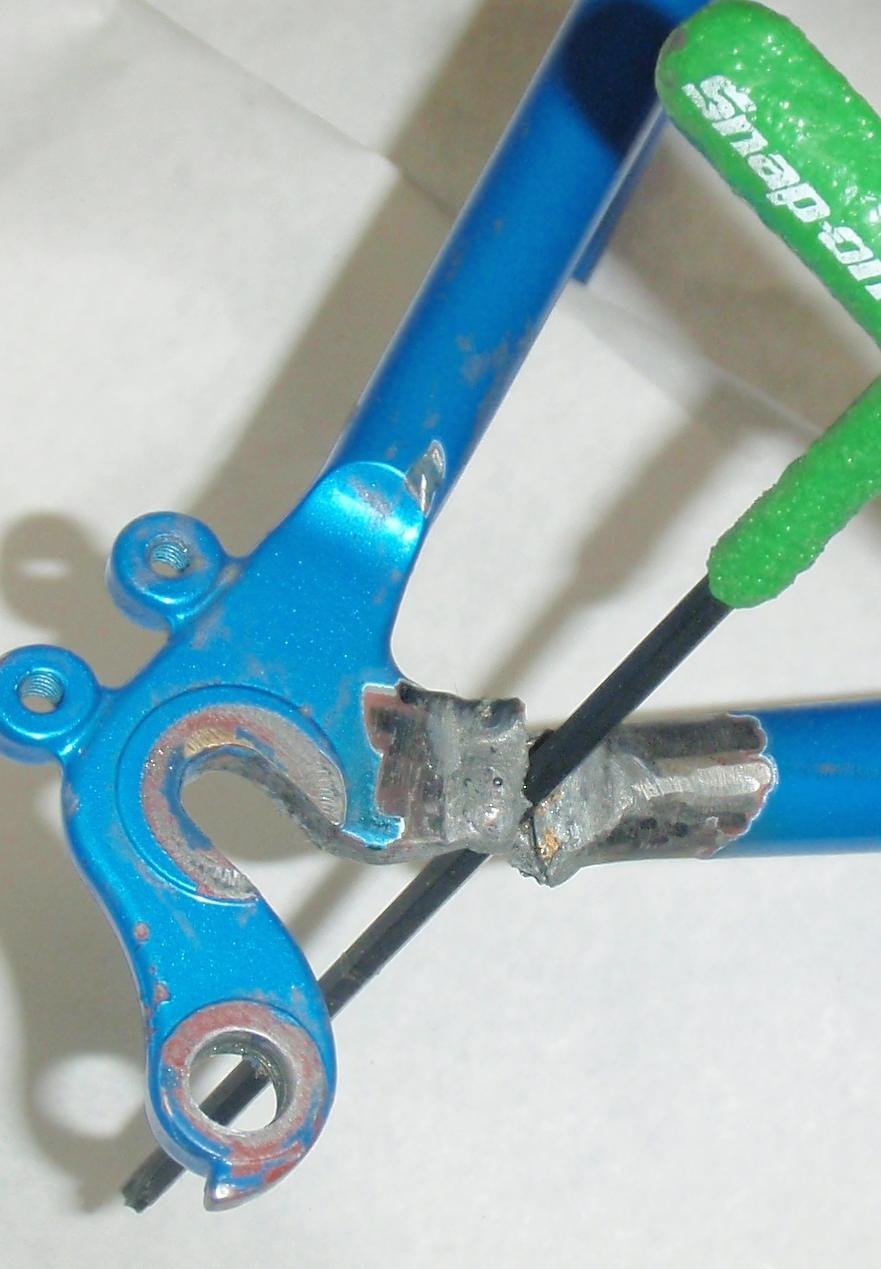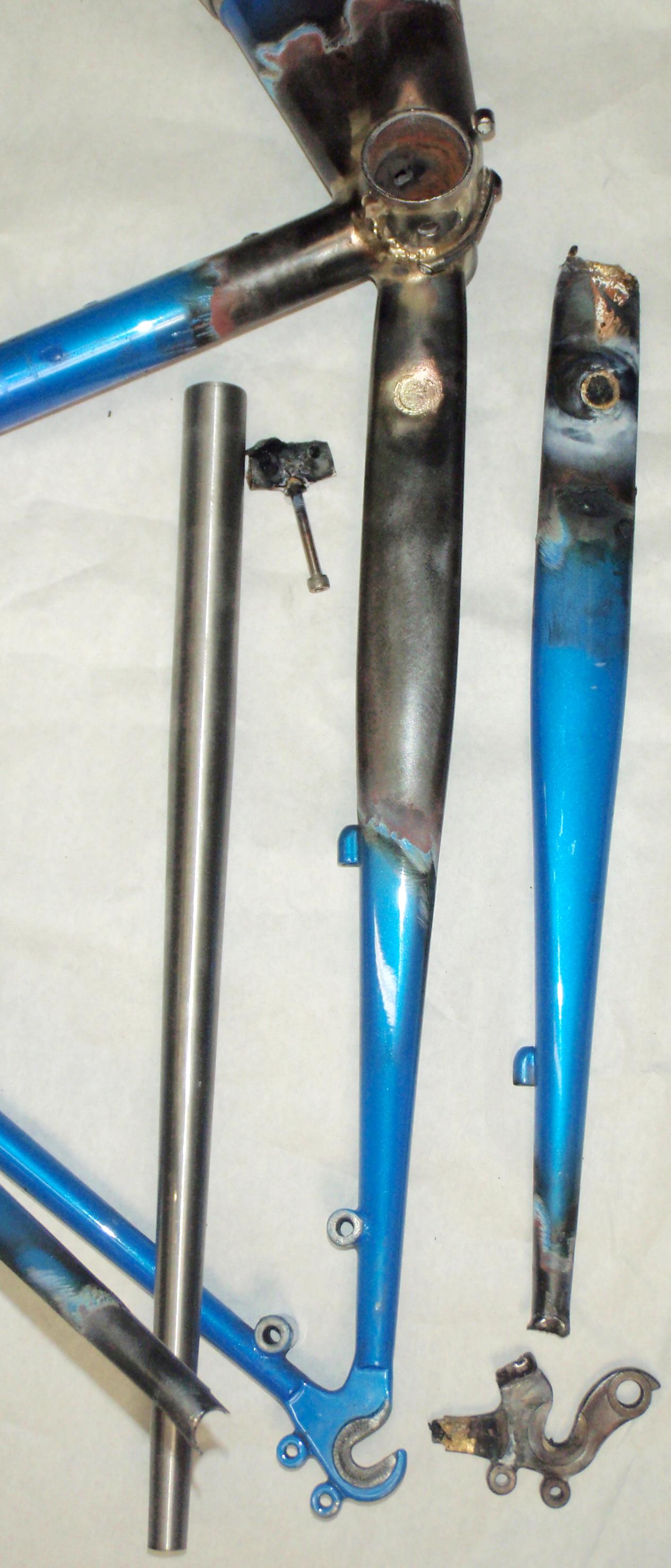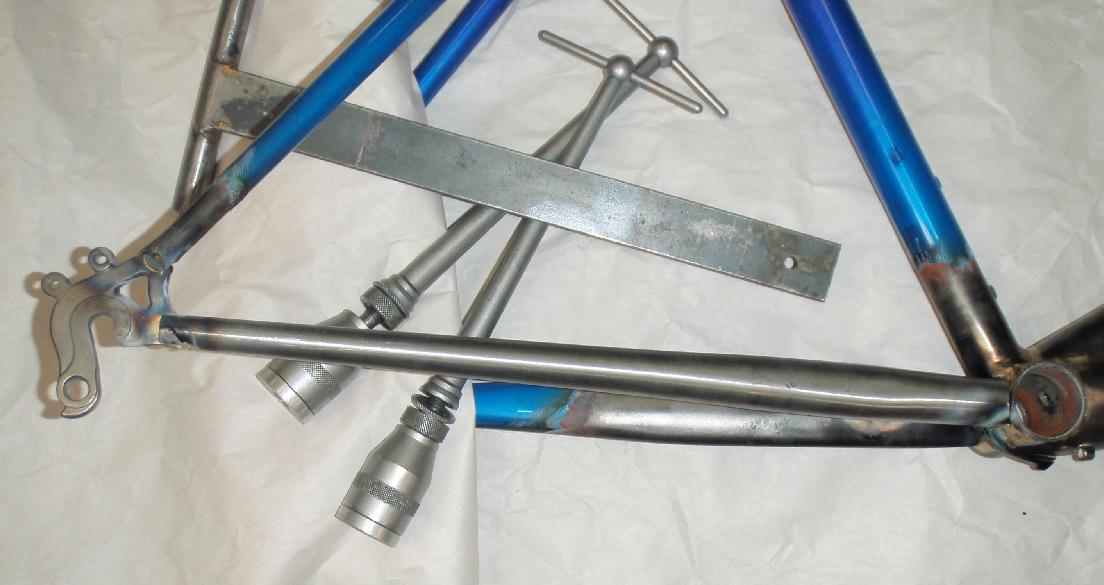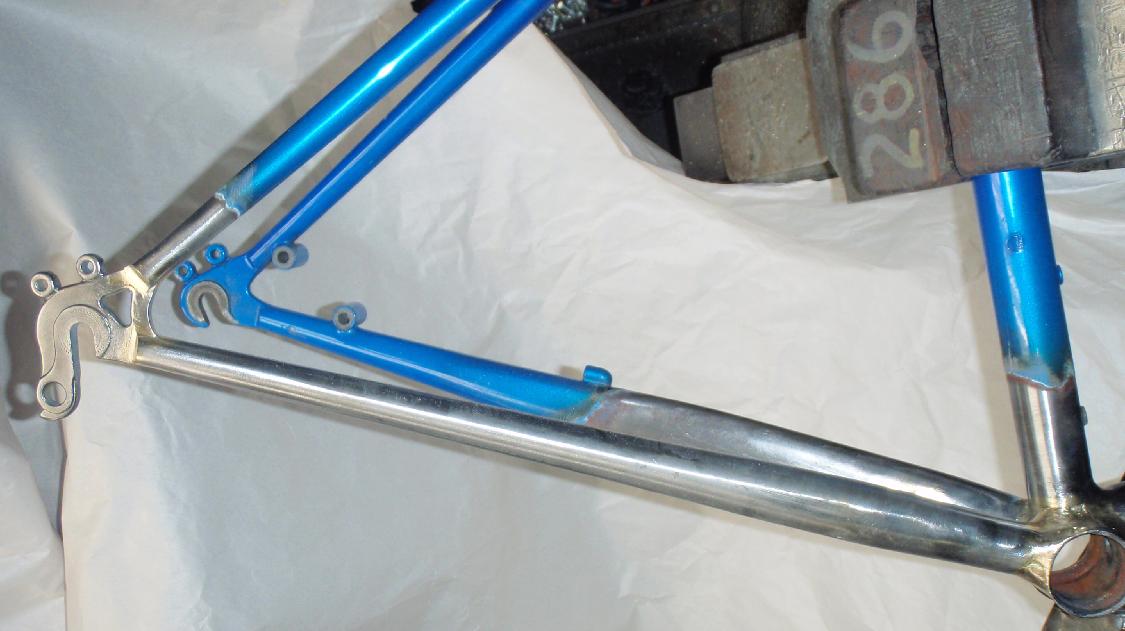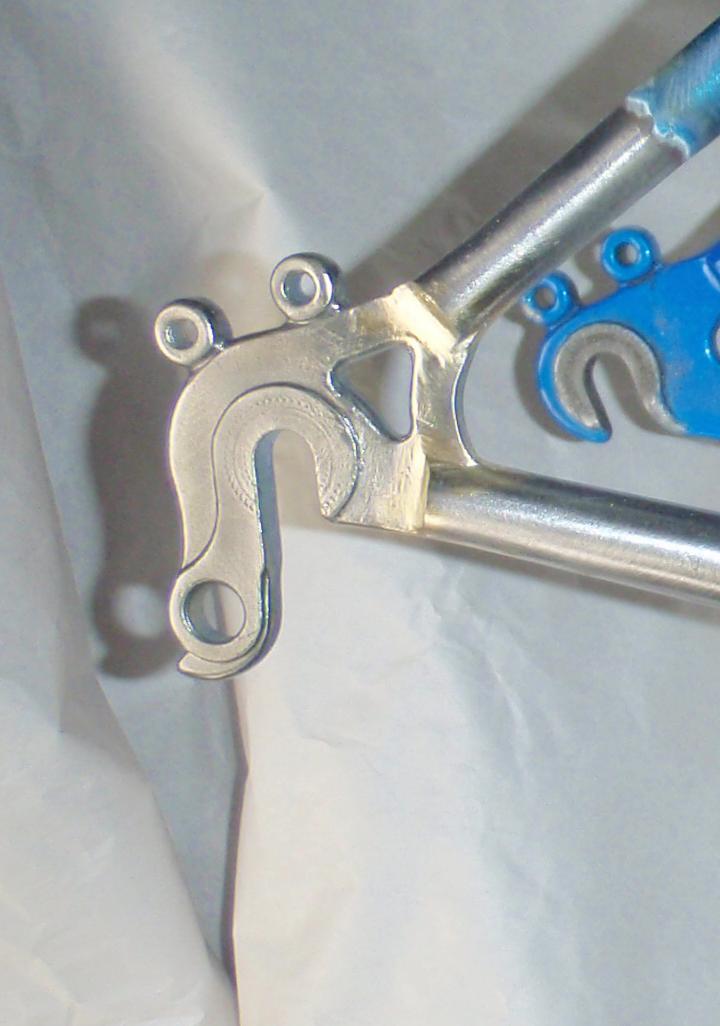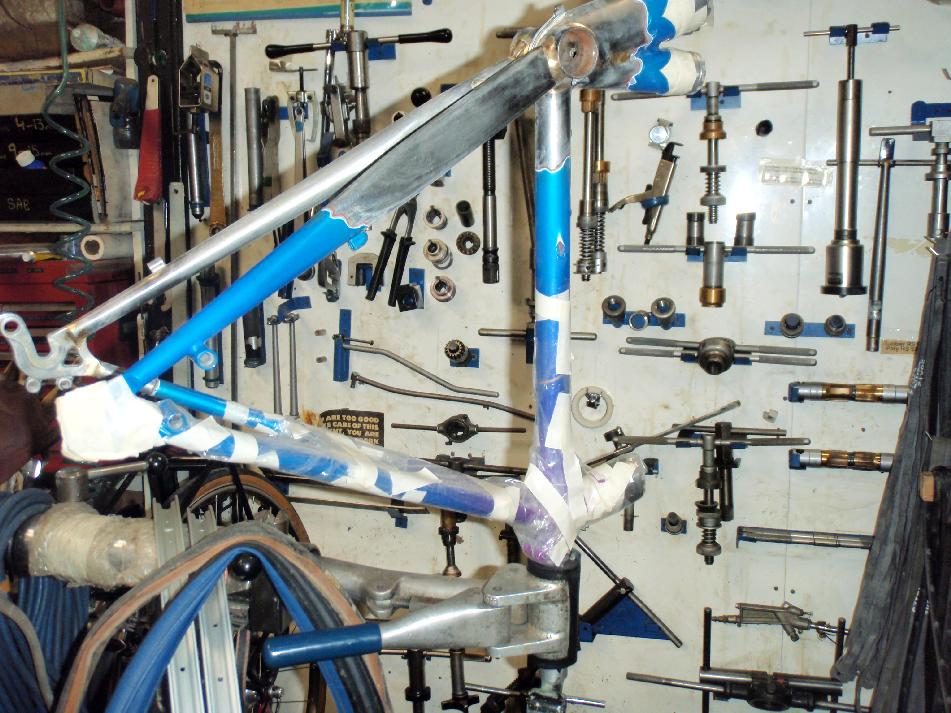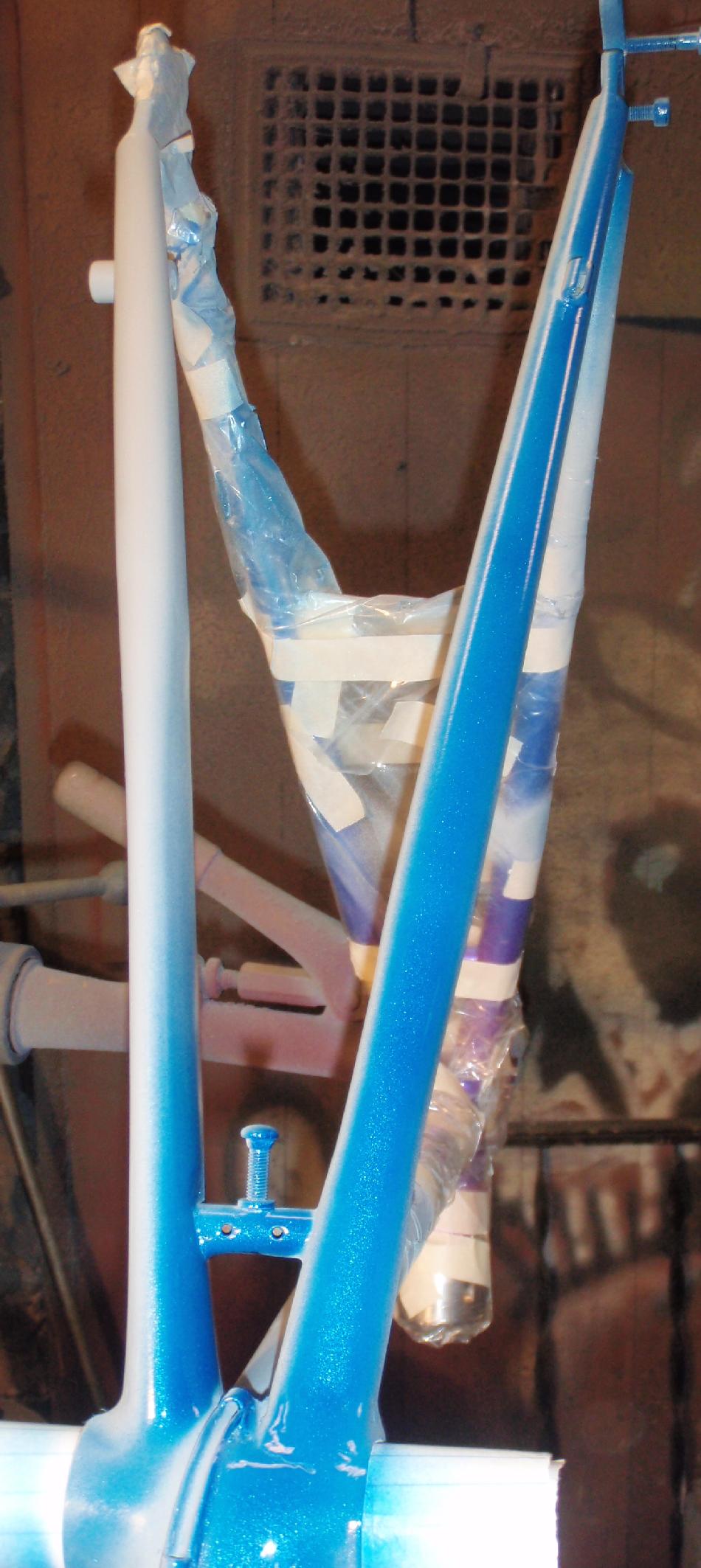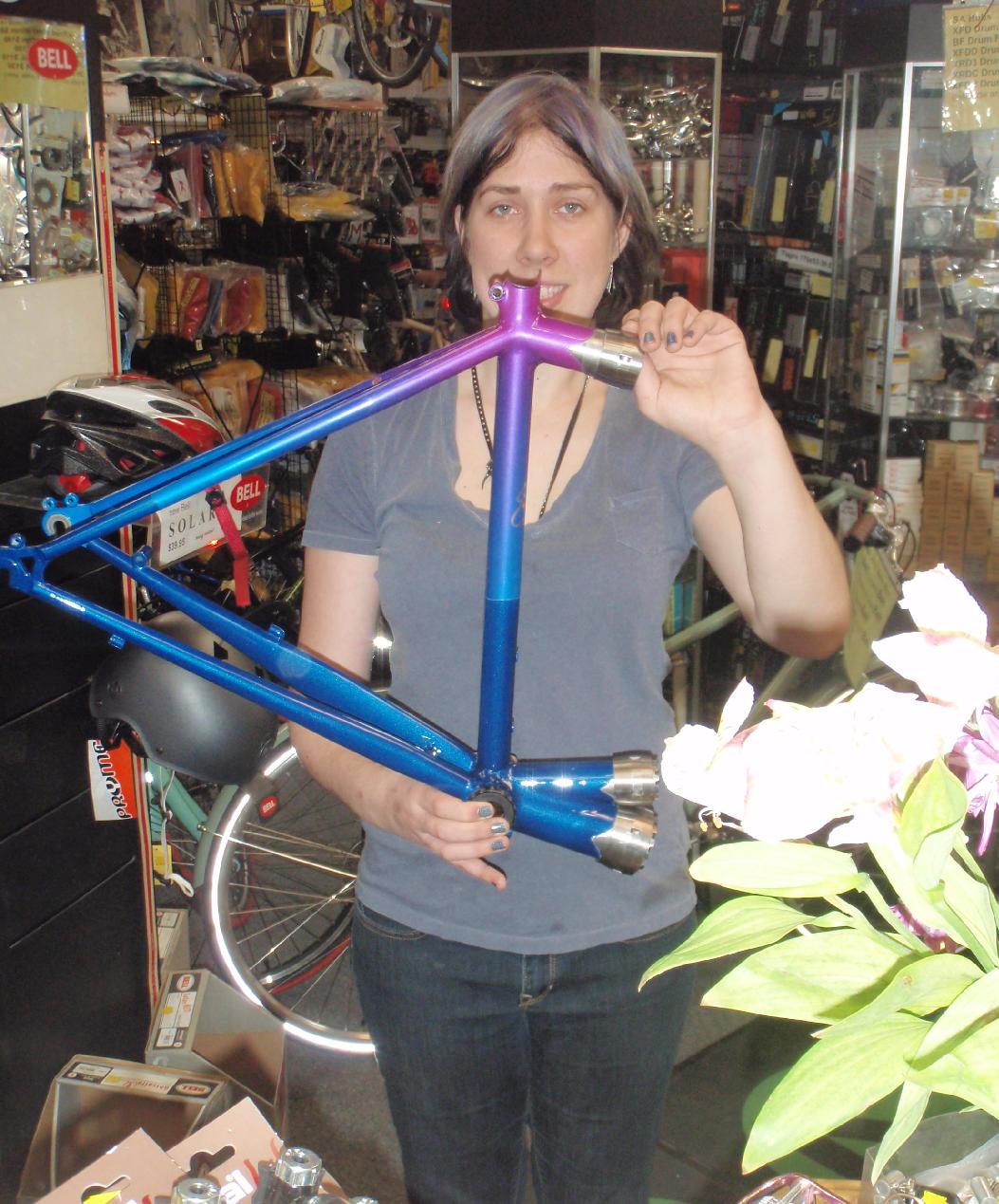 ---
Another tandem repair
---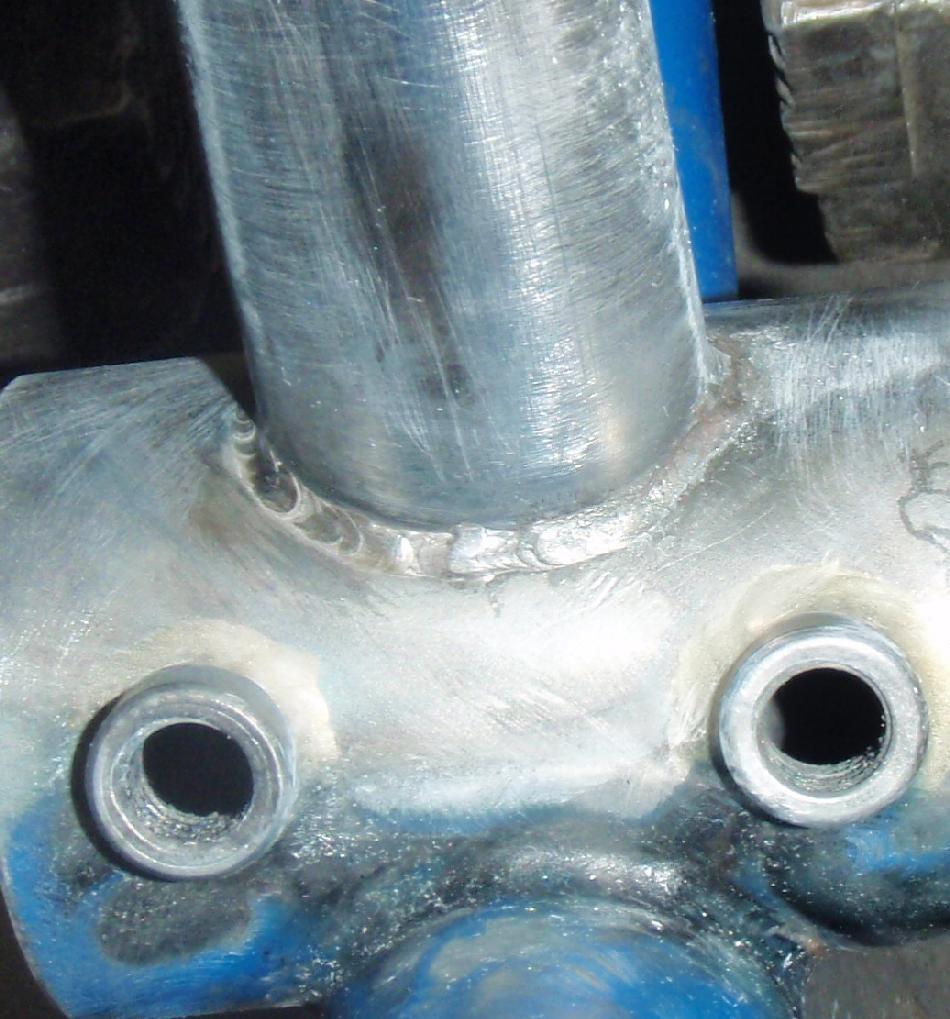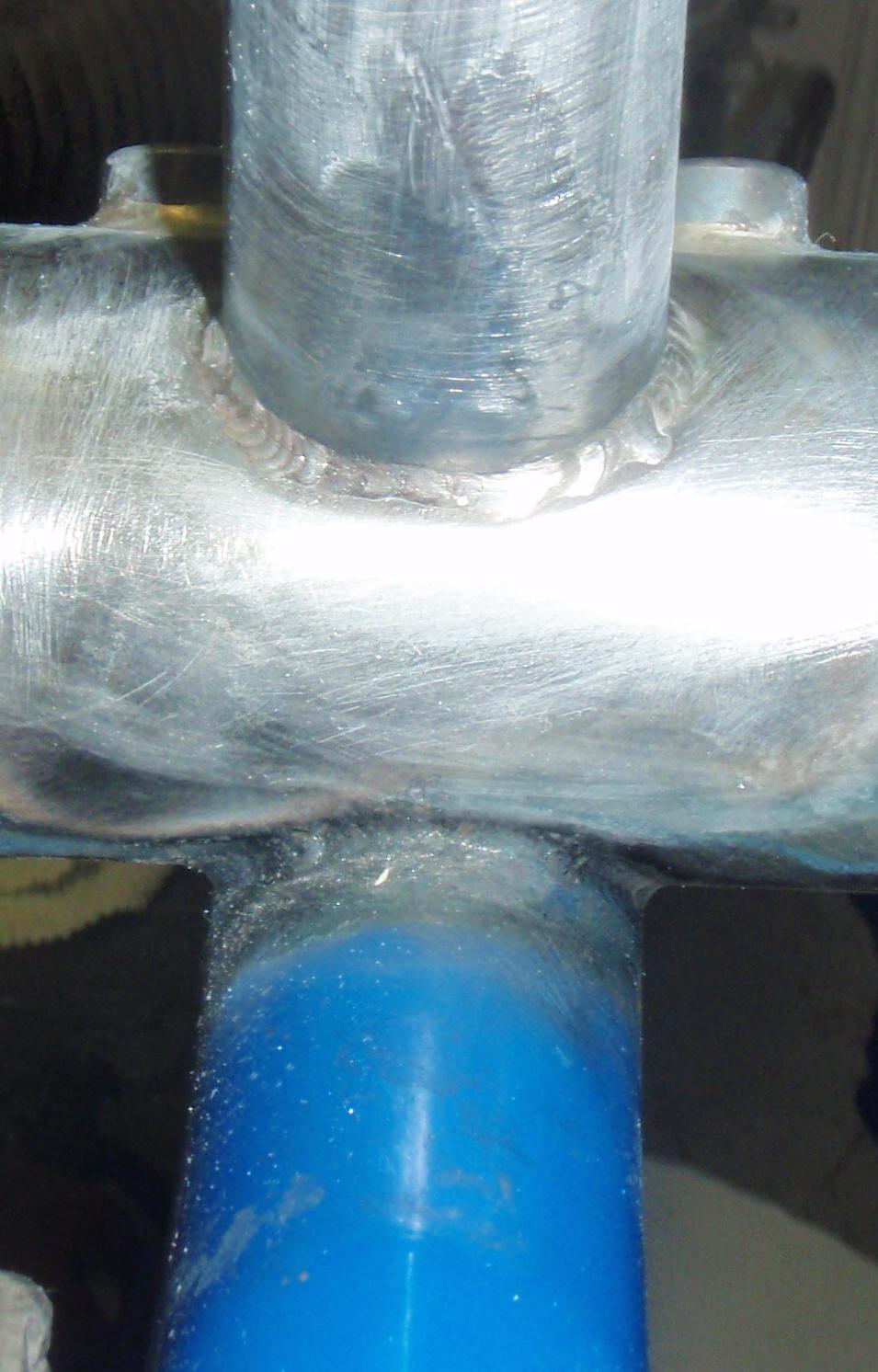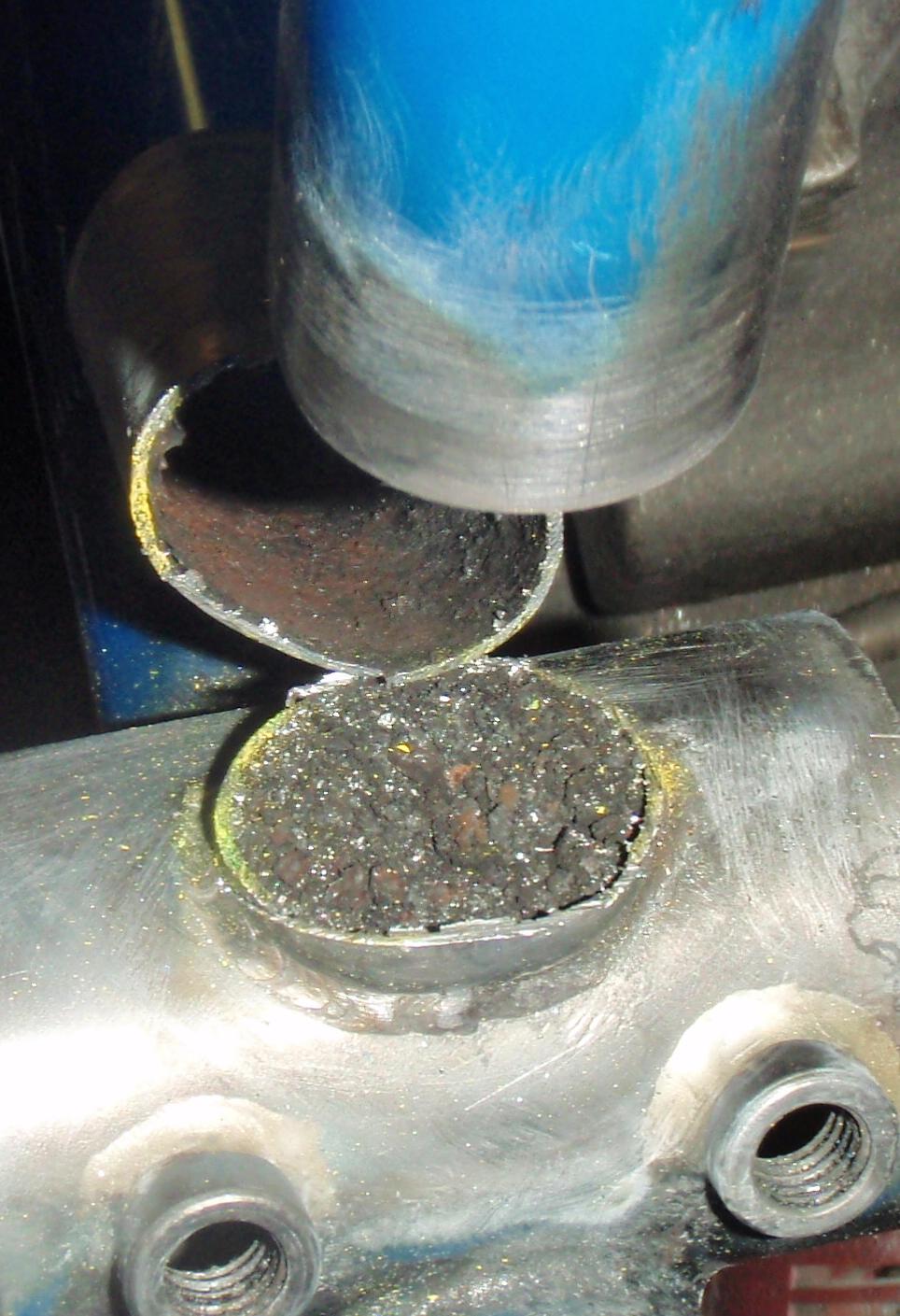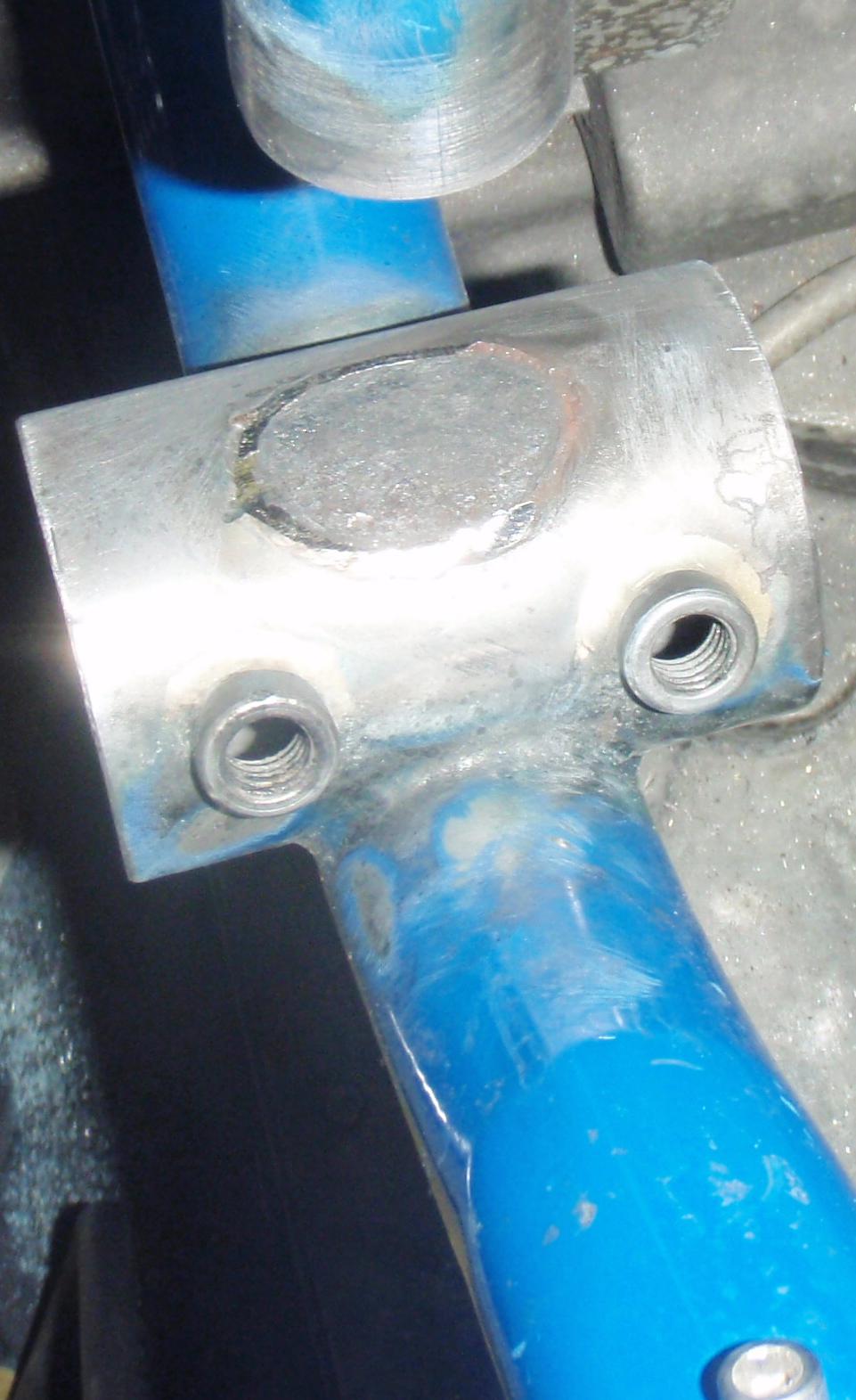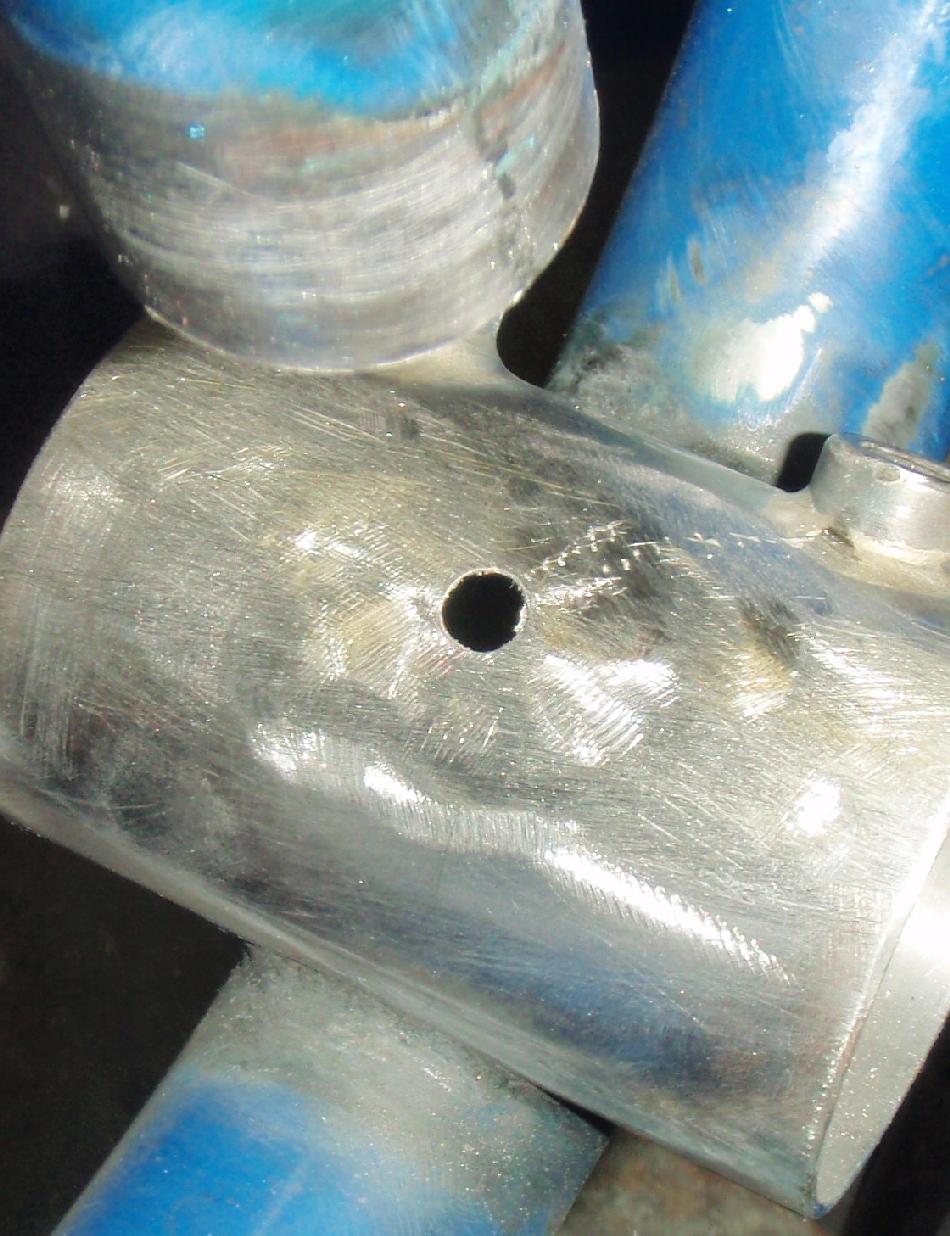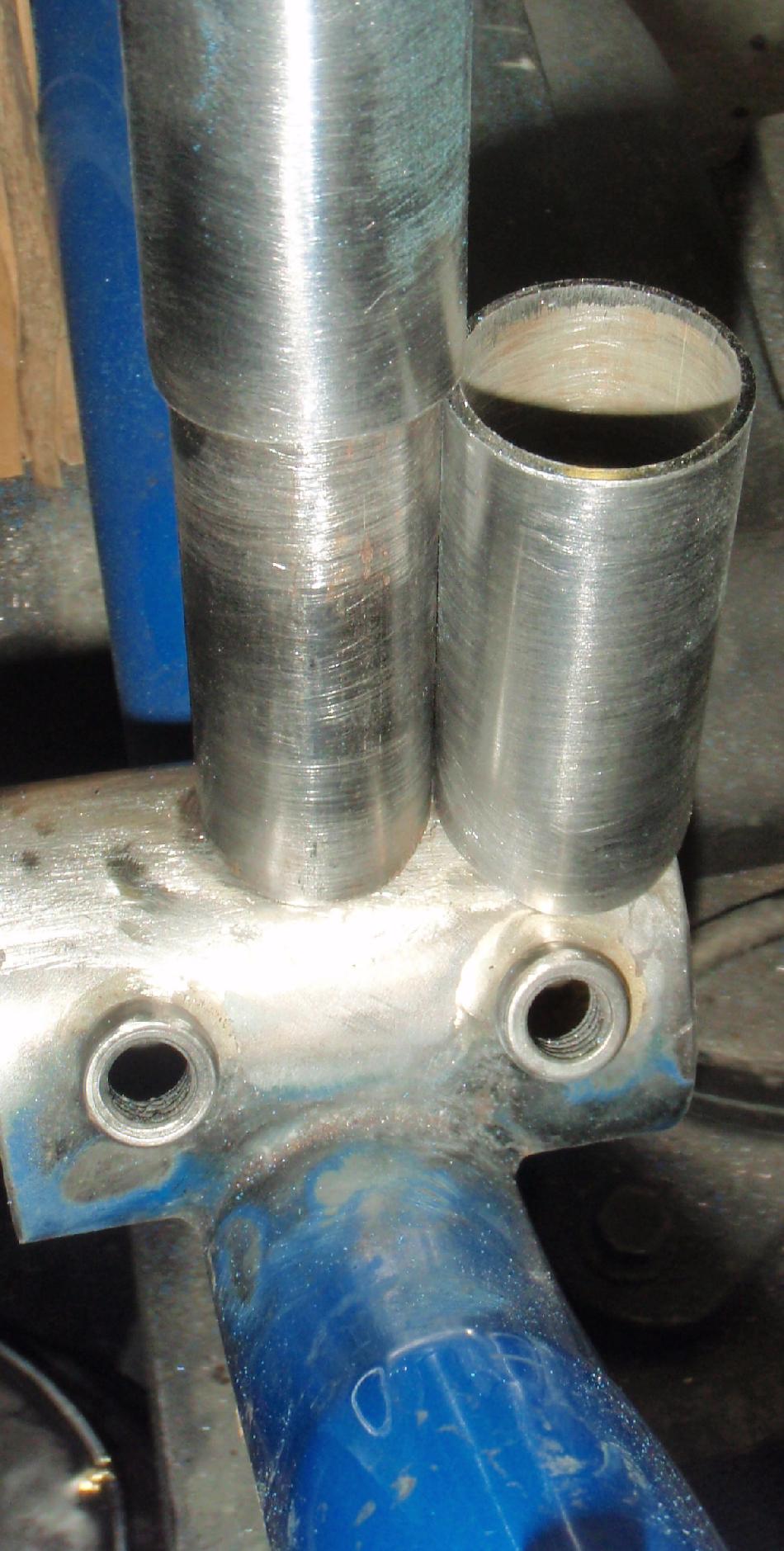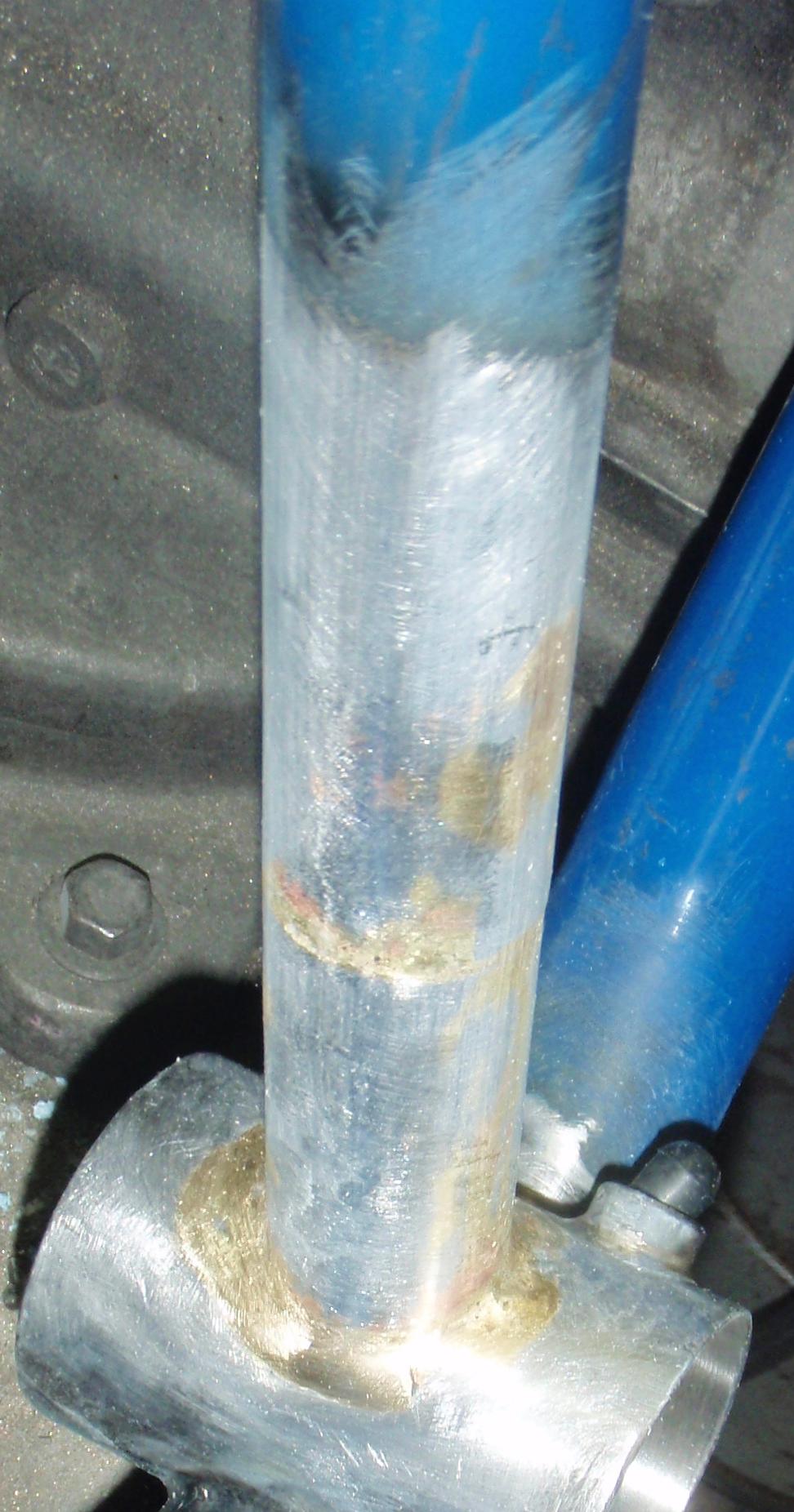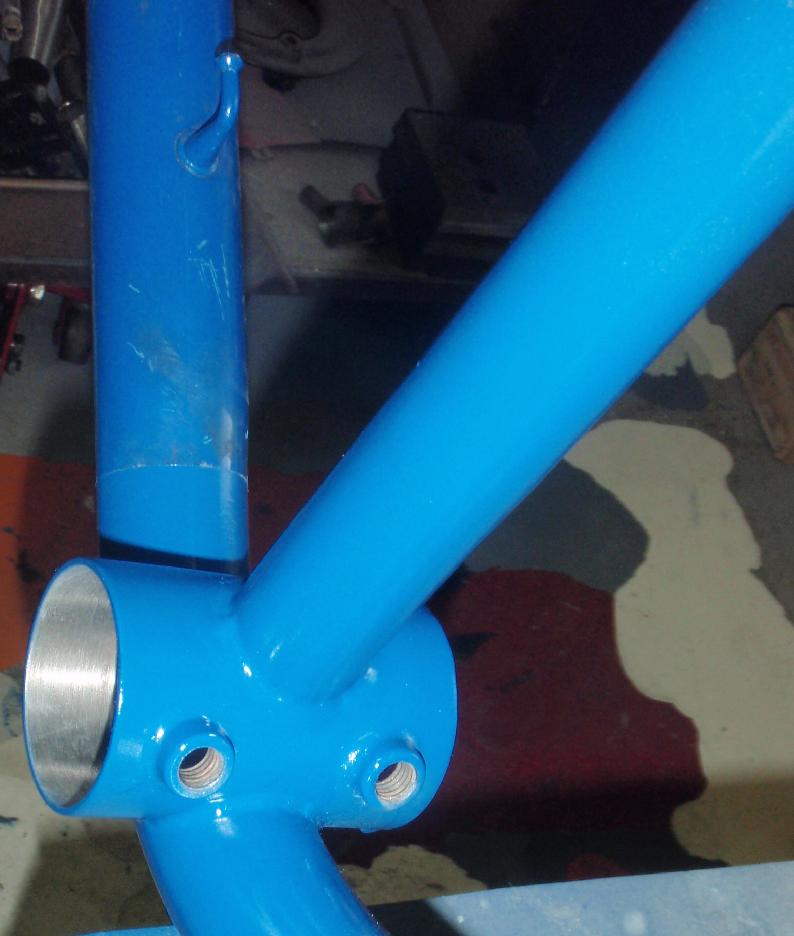 We drag bicycles back from the grave
Got a frame with troubles?Click here to email