Campagnolo Chorus 1987 Pedals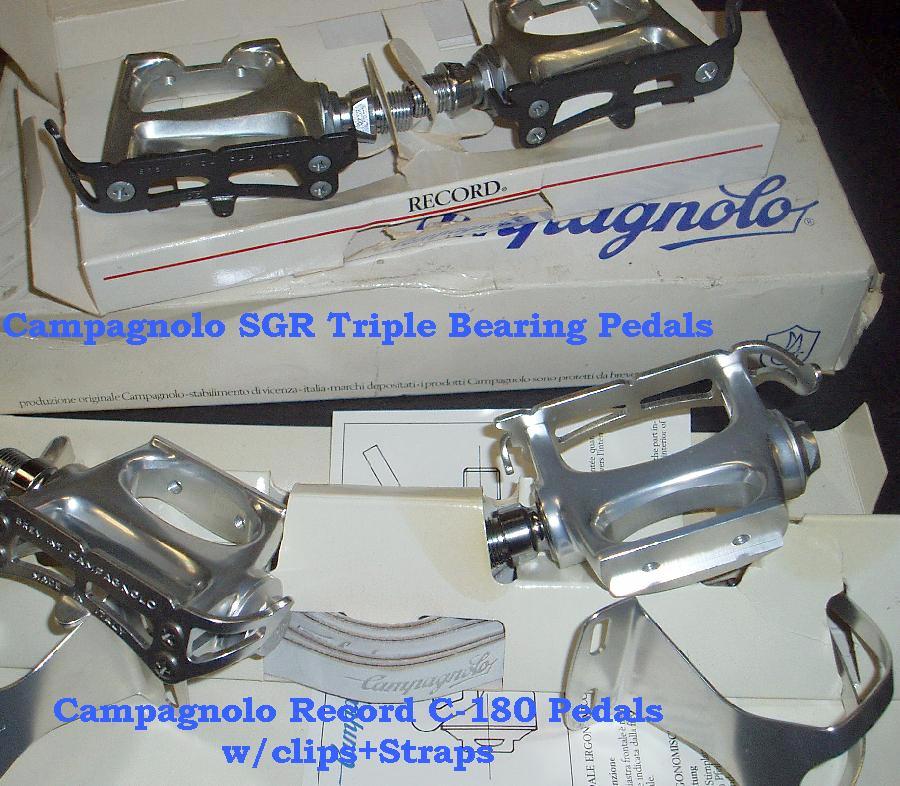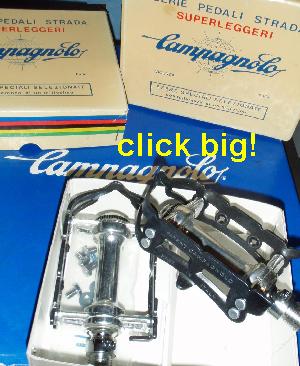 click for big photo Campagnolo 1037A Superleggeri pedals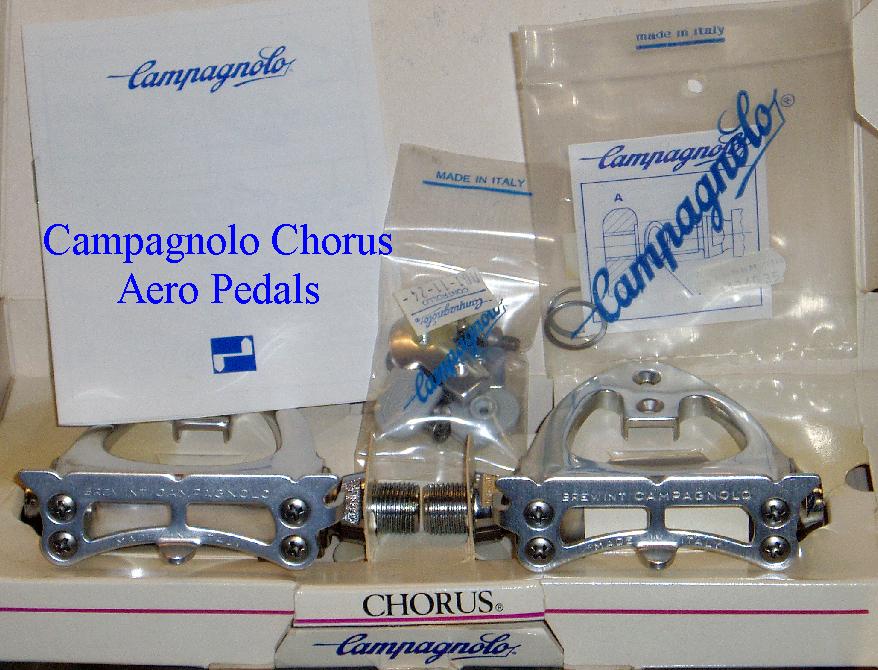 Campagnolo SGR Triple Bearing Pedals (tougher and smoother) and Campagnolo C-180 Record Pedals (lighter!) were two of the three toeclip pedals offered in 1987.
The first Campagnolo-produced clipless pedal, the stainless-clad Campagnolo SGR Clipless Pedals debuted that year as well. The clipless was a little bit on the heavy side but was probably the toughest smoothest clipless pedal ever built, loaded with many features and rider adjustments.
The spare sleek models shown here, however, remain popular- - and not just for restorations. Sensibly designed, they are light, smooth, comfortable and good looking. And these pedals except the Aero models accept any standard toeclip !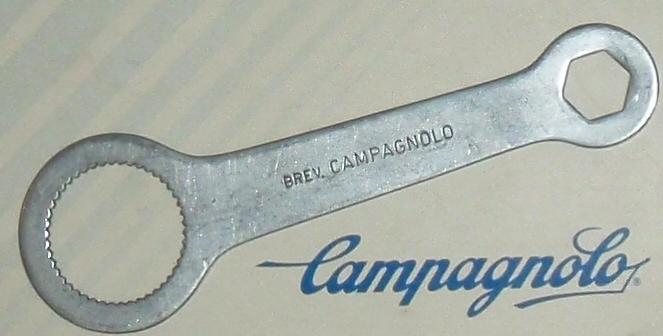 Campagnolo Vintage 1987 Pedals
Campagnolo Record SGR Pedals $-out-
Campagnolo Record C180 Pedals w/Clips+Straps -all sold-
Campagnolo Croce d'Aune SGR Pedals no front plates! - o u t -
Campagnolo Chorus Aero Pedals $- out-
new! 1982 Superleggeri #1037a pairs new in box $-out-
Campagnolo Record CrMo Chromed Toeclips $69.95
Campagnolo Record Aluminum Toeclips $49.95
-- no L nor XL remain! --
limited Cinelli & ALE alum. & chrome for standard pedals, same price
2010 just arrived Large Aluminum Aero $49.95.
Campagnolo Record pedal dust cap $34.95
cap fits all models 1960 through 1987
Campagnolo pedal dust cap wrench $39.95
Campagnolo Laminated Leather Straps with wide Pads $-out-
Campagnolo Laminated Leather Straps no pads $125
Campagnolo White-Blue Nylon Straps with Tabs $- 49.95
All Campagnolo Toestraps include Campagnolo end pulls

Send an email