Modified
Sugino XD Pro
Compact 110mm Double Crank
at Yellow Jersey

We're picky. When we just couldn't find a nice normal touring crank with two 110mm rings at a moderate price, we made one!

We started with a Sugino XD-2/600 triple and machined away the inner seats. We do that pretty quickly, we get a beautiful polished finish and we keep the inner ring, leaving a smart looking double at just $119.95!
Once more a standard Sugino product!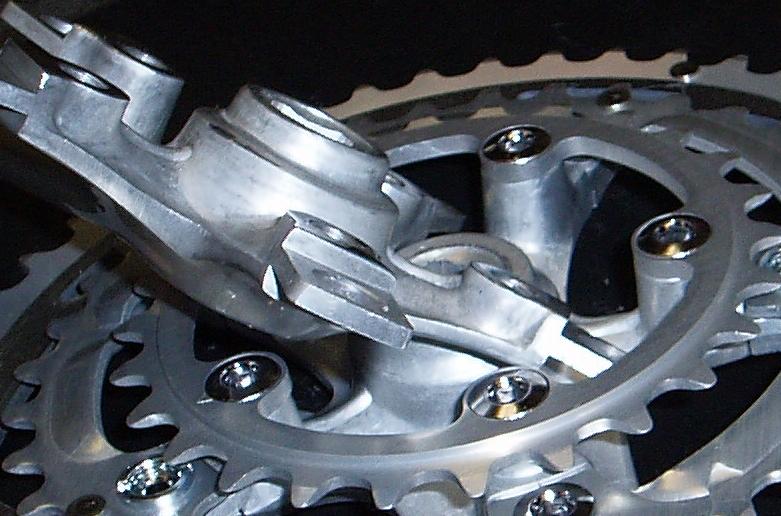 now a standard Sugino product!
Update: new!
Sugino
NEW 110mm DOUBLES
same price, and NEW 172.5mm size also!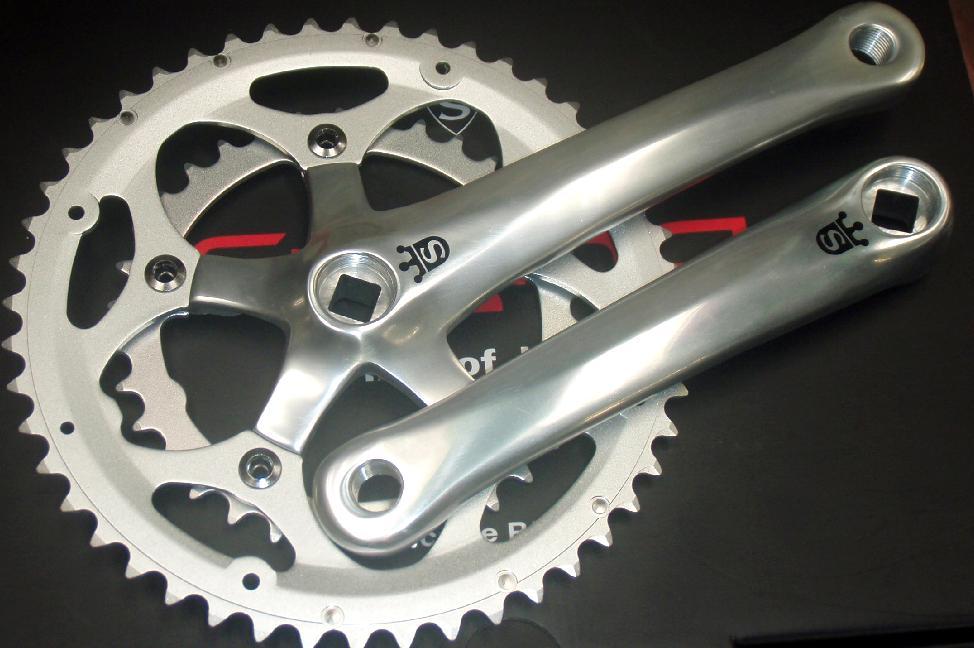 Once more a standard Sugino product!
Current rings are silver, ramped and pinned, 34-48
Sugino Factory Compact 34-48 sizes 165 - 170 - 172.5 - 175.
We can still make up compact doubles from other triple cranks. But why?
Once more a standard Sugino product!
Only $119.95
Return to our Crank Page