click for Mobile version
Beautiful Gunnar Bicycle Frames from Yellow Jersey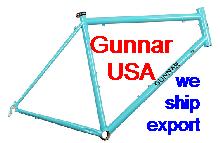 We love Gunnars! They are built at Waterford, Wisconsin by the Waterford Precision Cycles staff, using the same premium air tempering seamless tubes, built on the same tables, painted in the same paint shop and designed by the same designer as Waterfords. Waterford's skilled staff will indulge your custom tastes but Gunnars are built to fit most riders with a dozen models in a broad size range with plenty of color choices at an amzing price!. Gunnars have premum stainless frame ends and beautiful fork options(or choose a trendy carbon fork if you wish!) under tough glossy finishes - and graphic options too The result? Take a look!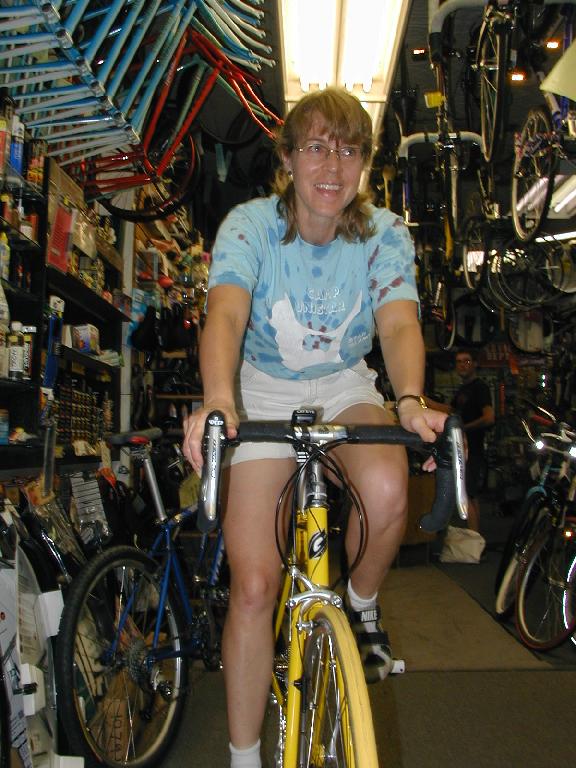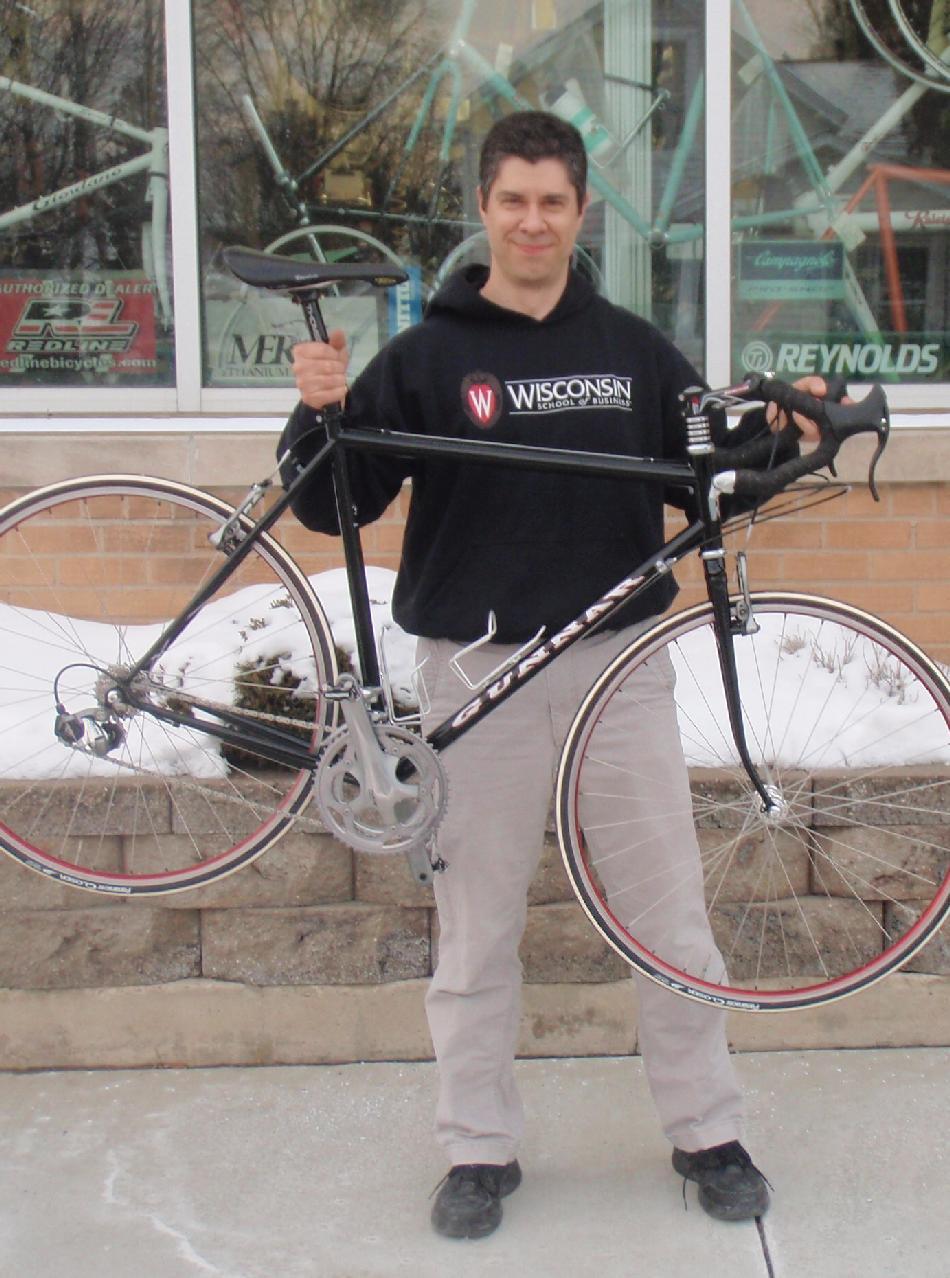 Or besides Gunnar's road bikes, check out their Cross, Tour and Offroad models. Now also fixed gear, sport and 29 frames too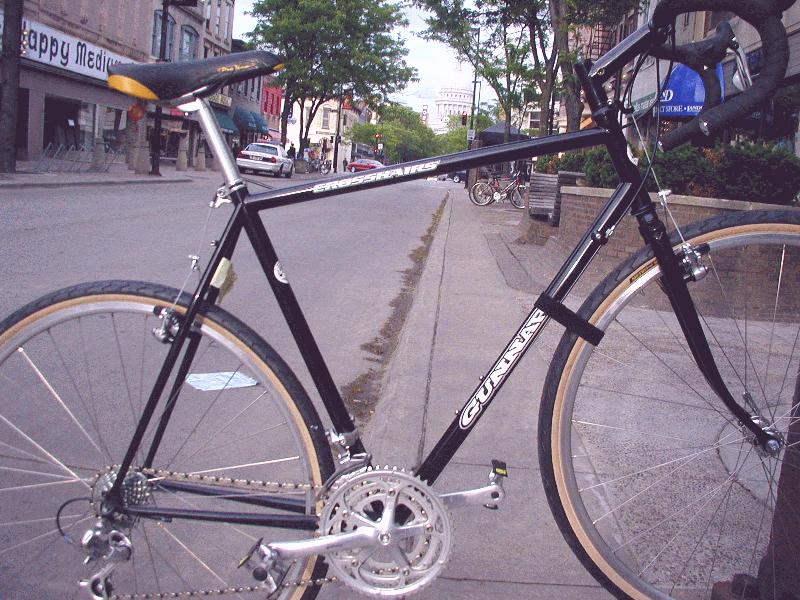 Gunnar has also established a great reputation for light, strong offroad frames like these:
New Gunnar graphics for 2014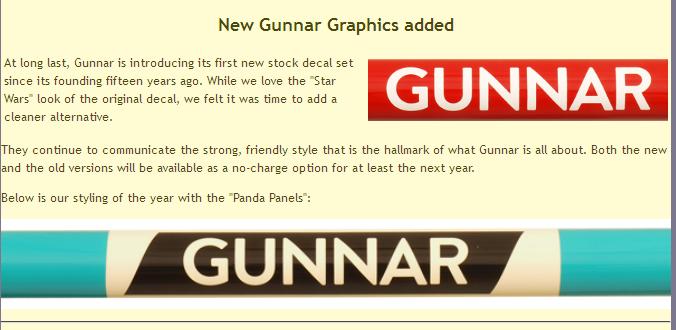 choose either classic or modern letter style of the Gunnar graphics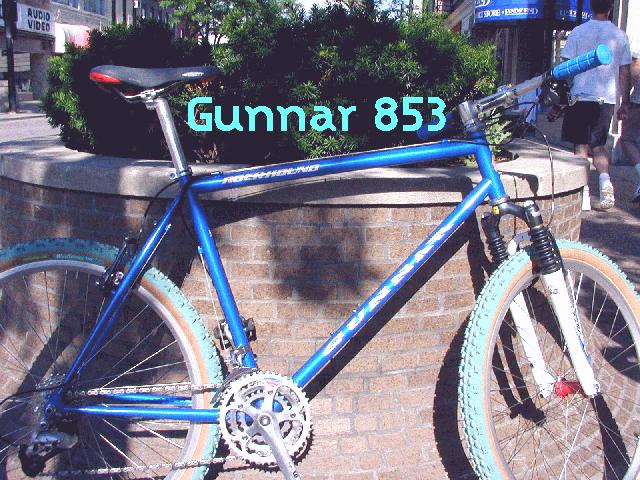 .
Thinking about travelling with your Gunnar? These beautiful bikes can be fitted with the American-made S+S coupler system such that you may simply separate it like this
Your new Gunnar fits into a case like this in minutes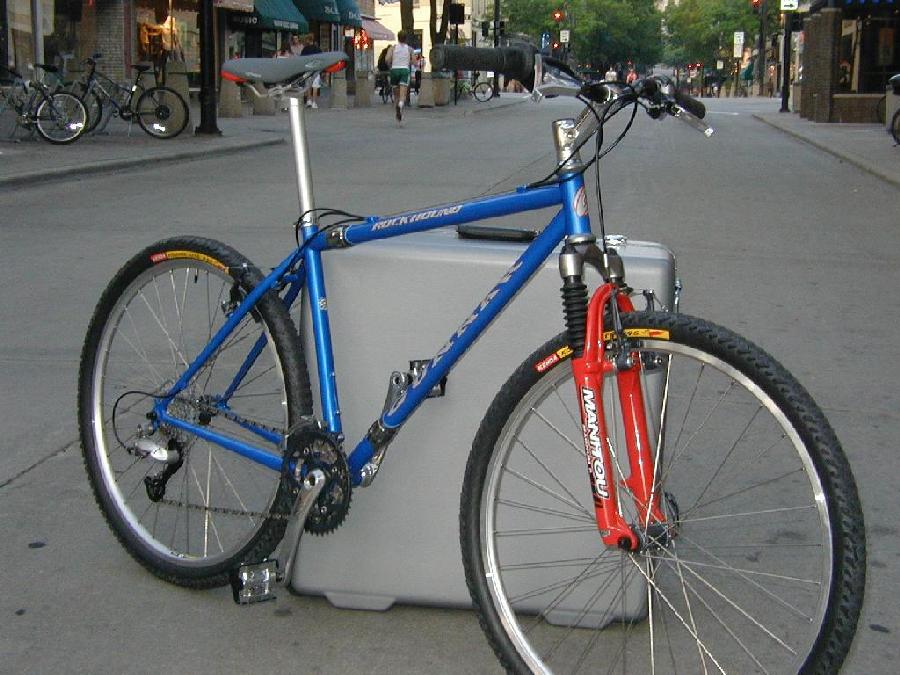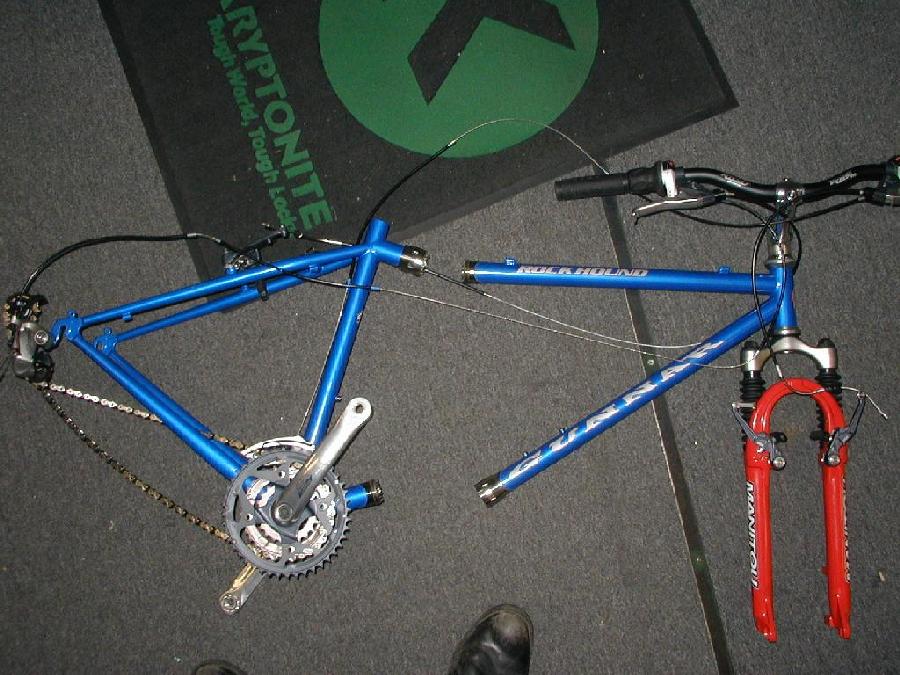 New Gunnars can be your choice of size and color as long as the color is yellow, blue, black or red. Wait there's more! Gunnar's "Color of the Month". Each month there's a new color.Here's a Cinnamon Candy over Gold Metallic: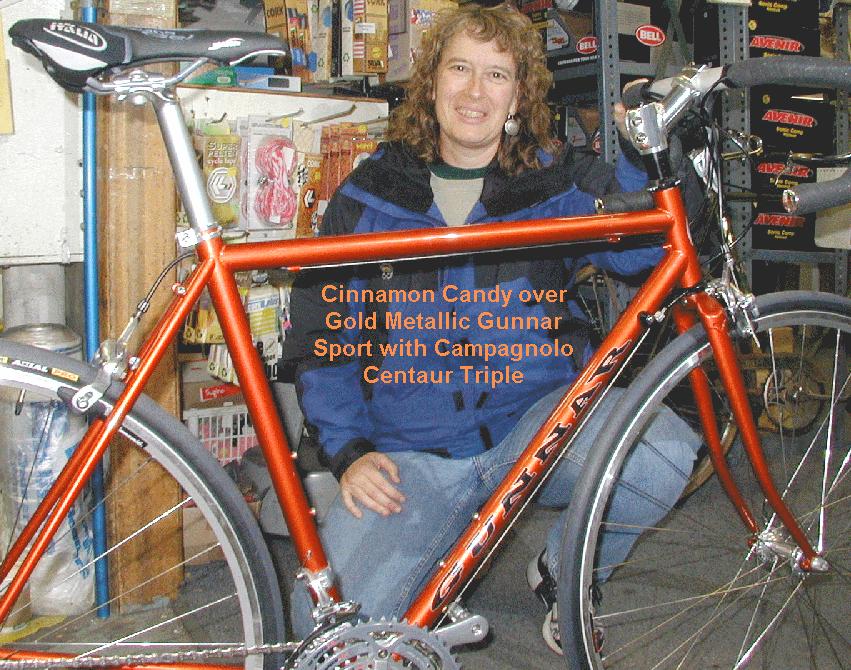 November 2002 Gunnar Road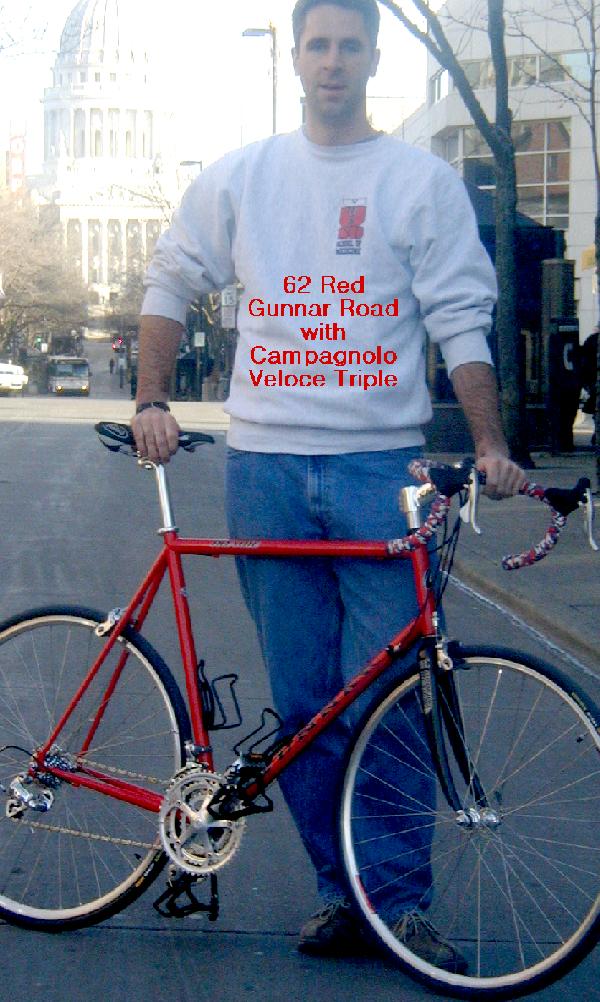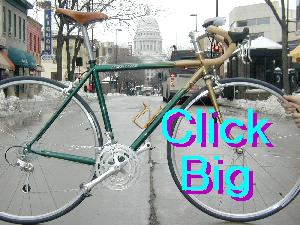 Custom Green with Gold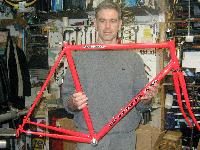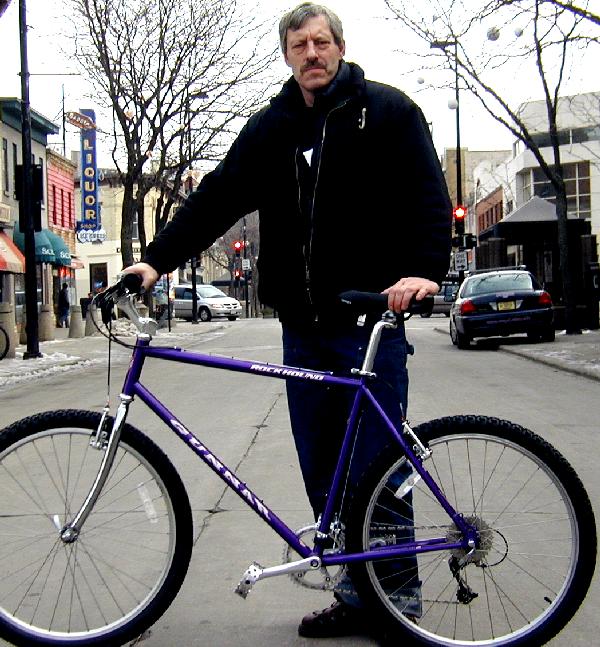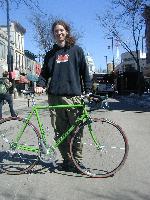 And remember there's plenty you can do with accents on any color. We're available for fashion advice and we have all the cool equipment right here

this Gunnar is cool.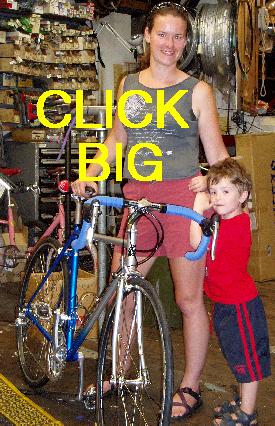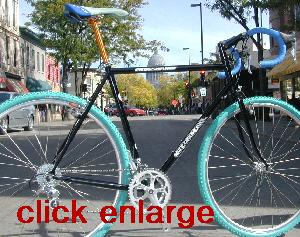 click to enlarge photos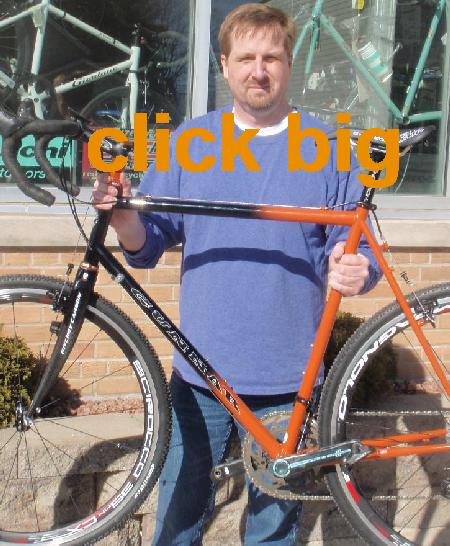 Ask for this month's color! And no, you can't have last month's color - it's all gone!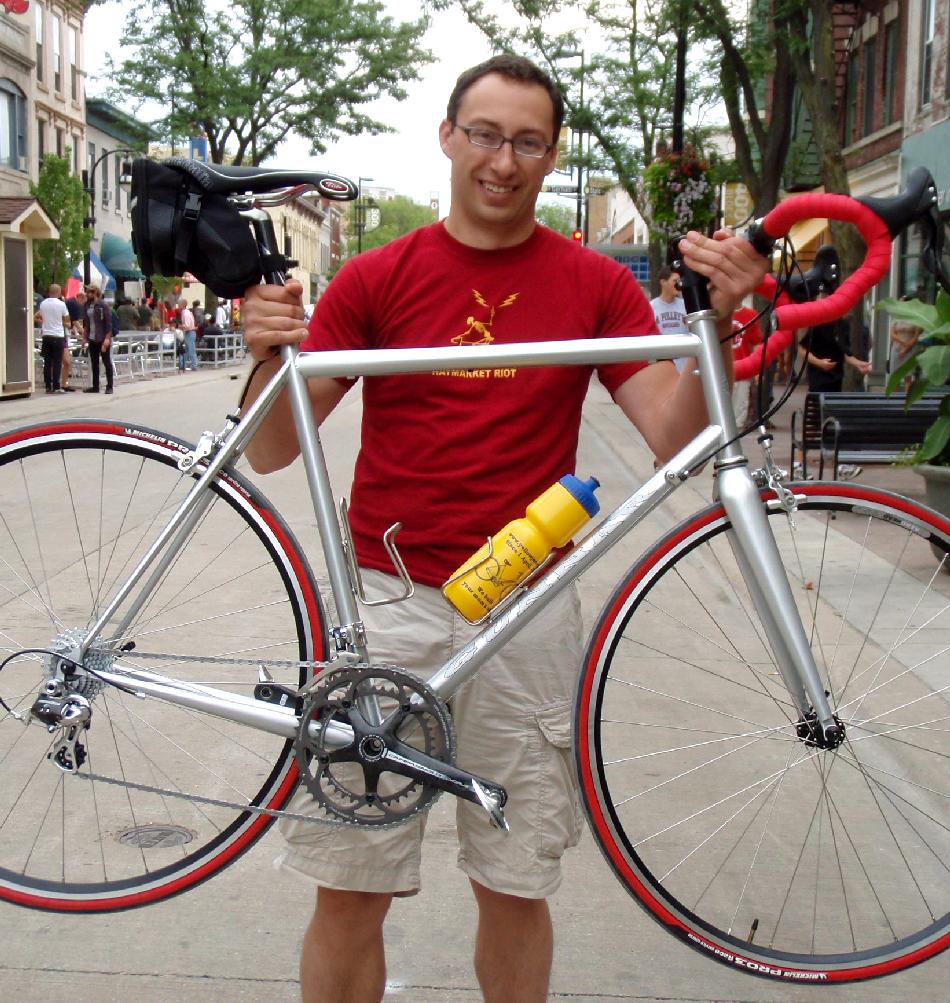 Silver on Silver

Gunnar First Ride Report:
I got a ride in before the rain hit and it was AWESOME. Thank you so much for guiding me through the process of getting this bike.
Brian
PS Andy was right apparently, it's a chick magnet. At a stop light on my way home with it on top of my car, a woman rolled her window down and chatted me up about the bike. Then asked if I'd want to take a ride sometime and gave me her phone number?!?!!?!?!!!!


Click Big

Click Big

Click Big

Click Big

Click Big





Gunnar models, sizes, colors, prices and options

Our "sensible shoes" fixed gear ensemble