Lights Lights Lights
all manner of illuminating,
relfective, and generally
useful sundries for the
Commuting Cyclist

from Yellow Jersey
Do please ask us what's new!. . . Or even so what else is new!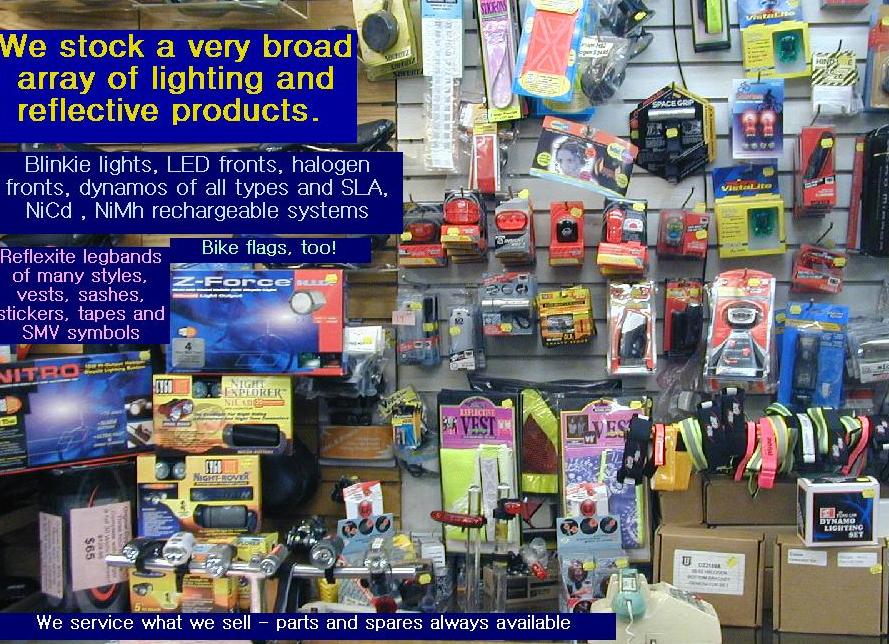 top photo on this page
---
We carry a very wide range of blinkie lights, head and tail lamps,
helmet blinkies, helmet and even human head mounted lamps, armband lights,
legbands, reflective tapes, stickers, vests - both the kind with
big fat Reflexite bands and the new JogALite Silhouette vest,
crossing-guard sashes and all manner of lighting systems both dynamo
and rechargeable battery type.

Looking at a battery light gift? We always install fresh batteries
in all our battery-powered lights, even when the manufacturer "forgot"
to include them!
---
Here's the very latest -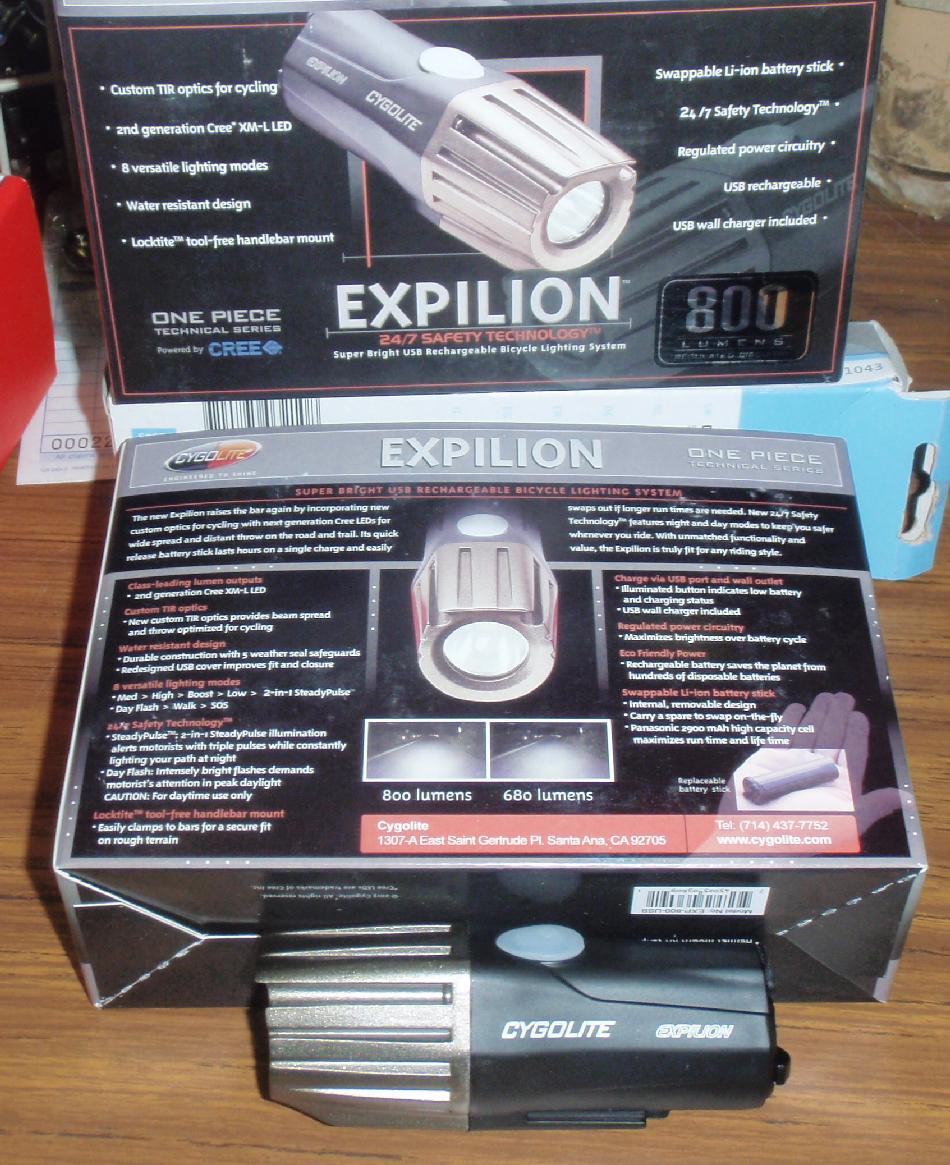 top photo on this page
---
This latest Cygo USA model has a big bluish-white LED
behind a powerful lens with new electronic enhancement so you get
a piercing beam and 2.25 hours of it, 22 hours in blink mode
with a nifty lightweight Lithium Ion cell.
Select among 8 beam levels and blink modes
PLUS a handy USB (telephone) charger port.
Charger included, bar mount, helmet mount, everything!
Just 145 grams, $139.95 complete
---
Also new are these Skully lights: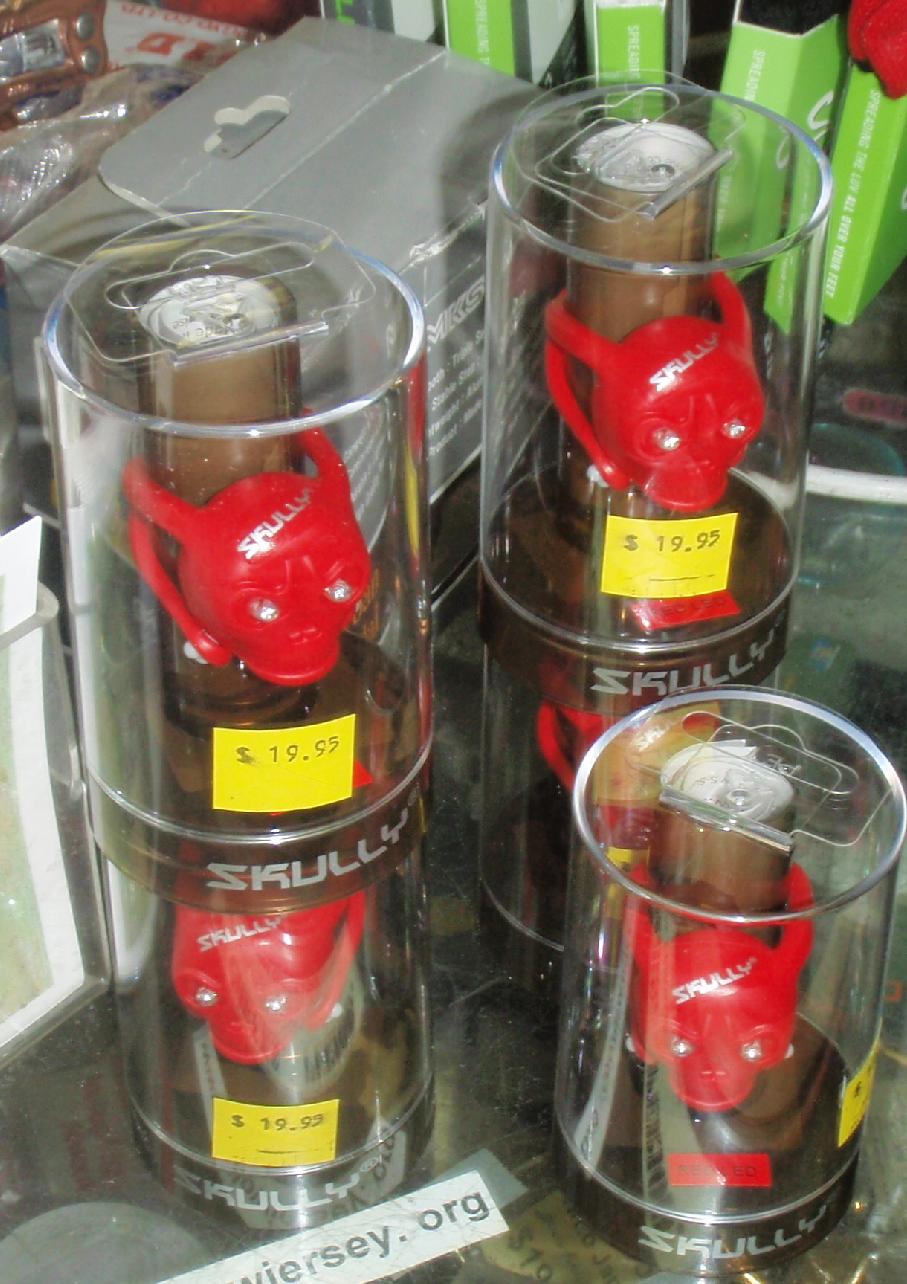 Cute! Red 'jelly' body, bright twin red LEDs
No-tools quick mount, flash or constant $19.95
.
As always, don't forget to ask"What's new?". We usually have a snappy answer for you, and we enjoy your conversation!