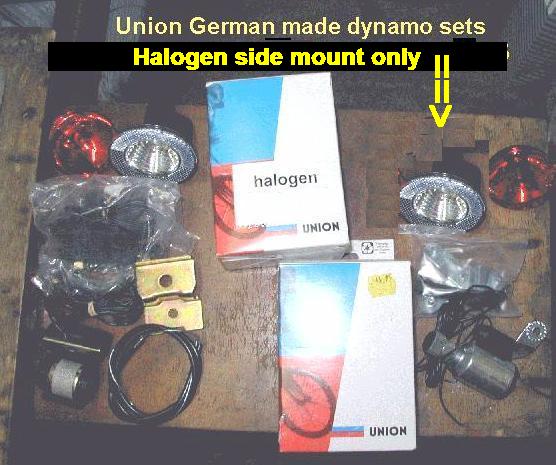 Here's a better photo of the bottom bracket mount model. It bolts on at the kickstand plate (or if your bike is not German, with an ESGE plate, it goes just behind the BB) You can mount it under a kickstand so you don't have to choose between accessories!
The clever remote lever lets you flip the dynamo against the tire as you ride. It mounts on the seat tube and uses a normal bicycle control wire.
the remote lever mounts on a standard 28.6mm seat tube.
If your bike needs a different mount , JUST ASK! We can help!
Long full-touring frames generally accept a below-chainstay dynamo easily. Nearly all bikes with a welded kickstand plate will be quite suitable. Short chainstays, tight clearances and general obstinance are impediments to this style of mount. The lighter and shorter your bike, the less likely you are to fit this model dynamo.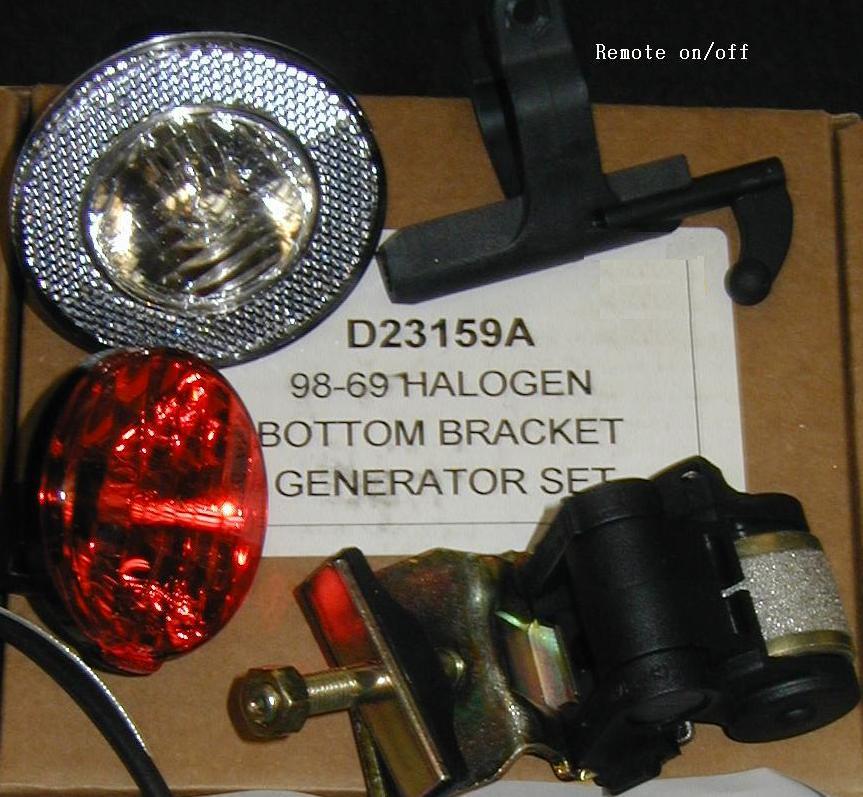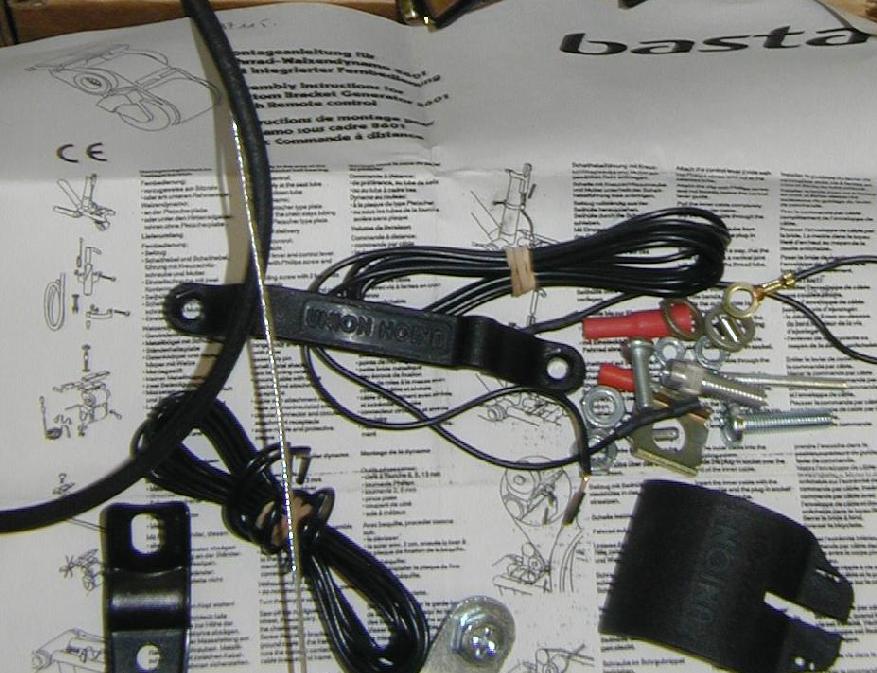 New model Union systems can accept standard spade terminals (Radio Shack) A clever nylon connector is included which grips the wire on the standard spade with no crimping tool required. It looks like this: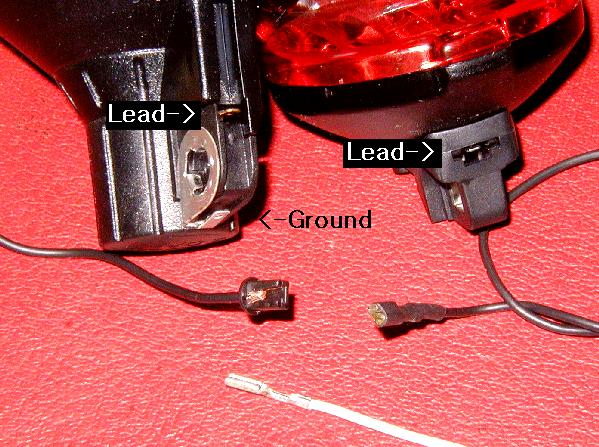 If you think your new Union headlamp does not work, move your lead wire from the ground terminal to the lead terminal under the headlamp. They are right next to each other. If you use a nylon headset, you'll need to arrange a ground wire from the frame to the fork and headlamp.
Here's a simple beginner's dynamo instruction page
And another page about the headlamp wire connectors
---
Union-Marwi-Basta German Dynamos and Spares
Three piece side mount set complete Halogen $-out-
Under-frame BB set with remote switch $-out-
Halogen Headlamp $29.95
Tail Lamp with wire $19.95
Non-Halogen Headlamp $24.95
Dynamo mounting kit $12.95
Dynamo only - side mount $-out-
Dynamo with side mount kit $-out-
Dynamo only- BB mount $-out-
Under-BB Dynamo w/remote lever kit $-out-
Top Shifters use as BB remote switch $9.95
Headlamp mounts of various styles $9.95
Adapter for British Enwell mount $-out-
Dynamo pulley covers $-out-
Standard 6v2.4w head light bulb $1.95
Standard 6v0.5w tail light bulb $1.95
Marwi Halogen flanged head light bulb 6v2.4W $9.95
New German Stand Light kit for all standard dynamos
Rechargeable USA Cygo Systems
All kinds of little dynamo and lamp bits - email for assistance
Yes! we also sell reallycheap dynamos
Shimano DH3N70 Dynohub 36h or 32h $89.95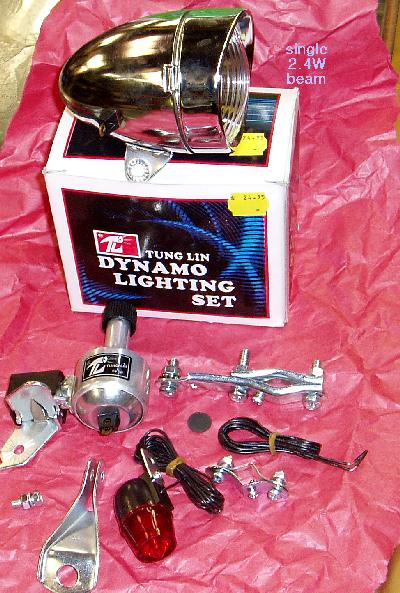 OK! Send me one of these systems right now!
I probably want one but I have questions not covered here