Motobecane
Super Mirage
Frame Repair

Motobecane's consistently beautiful paint is generally considered the most impressive aspect of their work in the classic era. Here's a fine example of a relatively inexpensive bike, a 1980 Super Mirage, that's in daily use.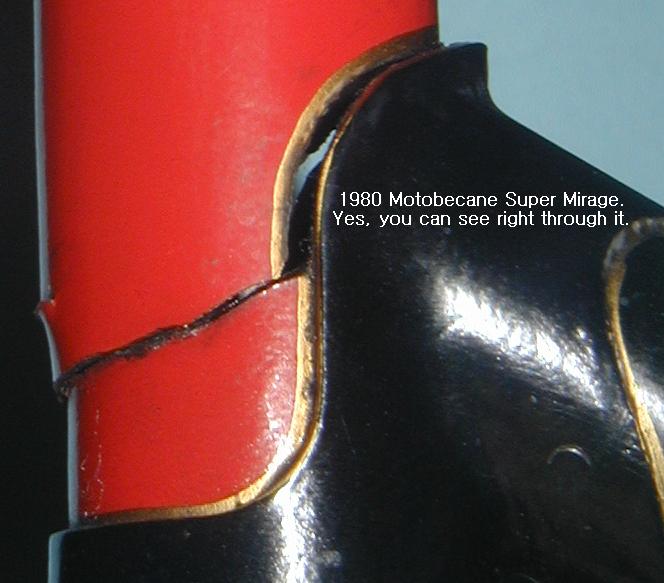 This frame was brazed with internal stresses. Once the crack was extended all the way around, the top portion of the head tube sprung back up and behind the lower headlug. The frame was aligned by pulling the head tube forward so the two pieces fit nicely without pressure. Since this is not a premium quality, bike we were asked to effect a less expensive repair than replaceing the metric dimensioned head tube. Often that entails replacing the lugs as well. Since these once-common Prugnat #56 metric-dimensioned lugs have become quite expensive, the repairs were undertaken in a different manner.
A sleeve was cut from an Ishiwata 0.9mm down tube and brazed inside the head tube starting a centimeter above the lower cup seat ( which leaves room to mill the end of the head tube for a proper cup seat). The crack was fillet brazed after the sleeve was installed. The end product is straight, plenty strong and invisible once we shot it with black paint. To keep costs down we did not attempt the red nor hand striping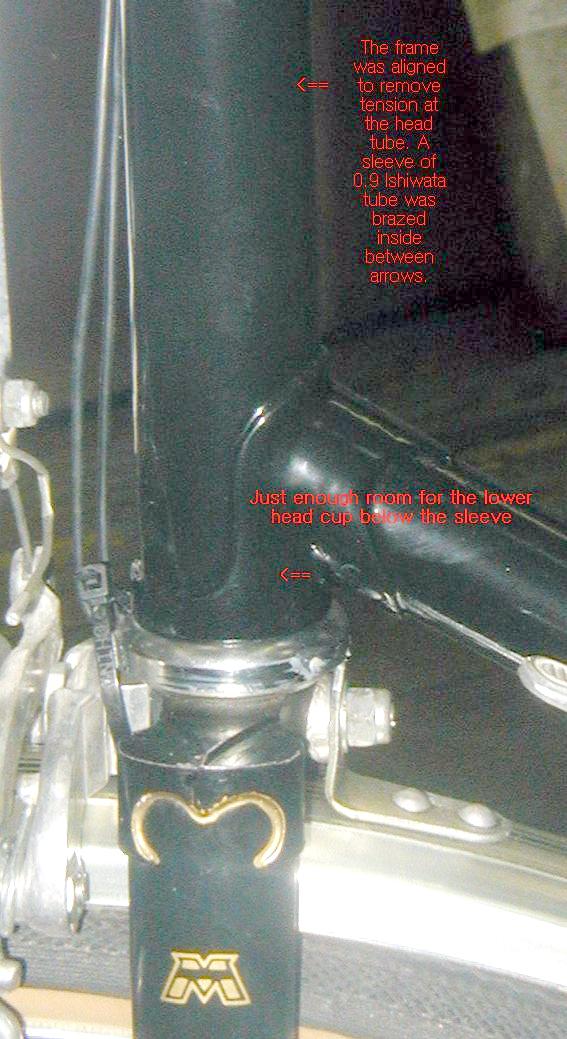 Another head tube on a Raleigh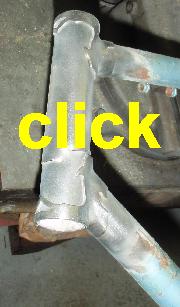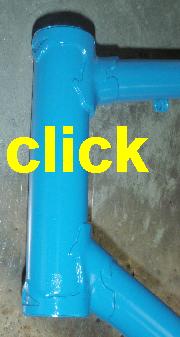 Motobecane fork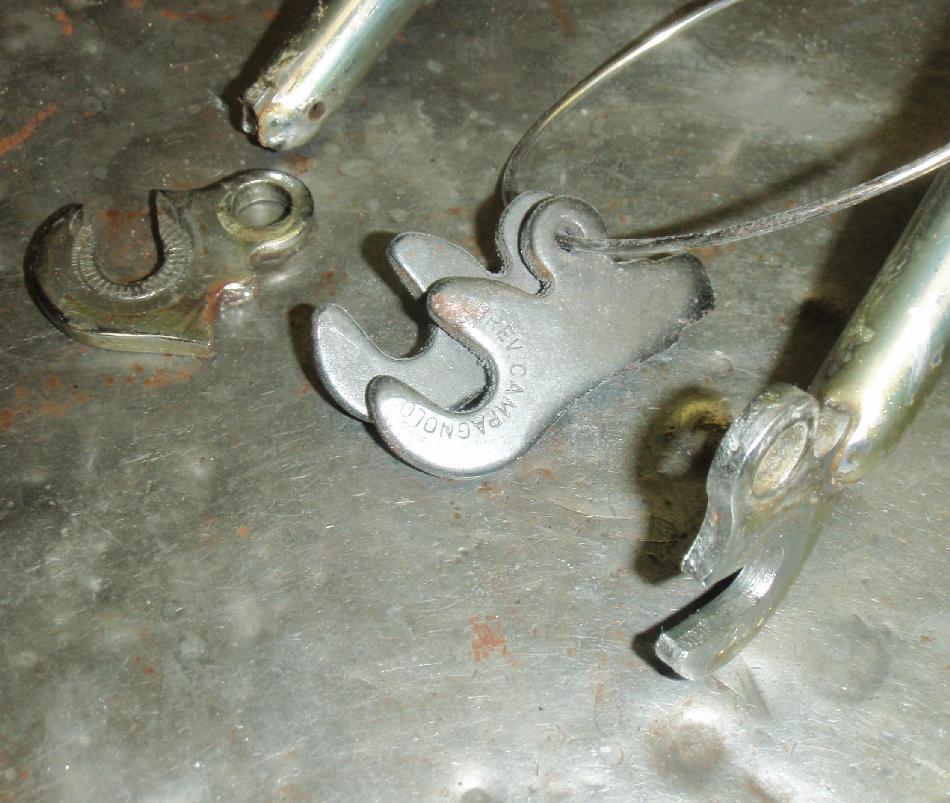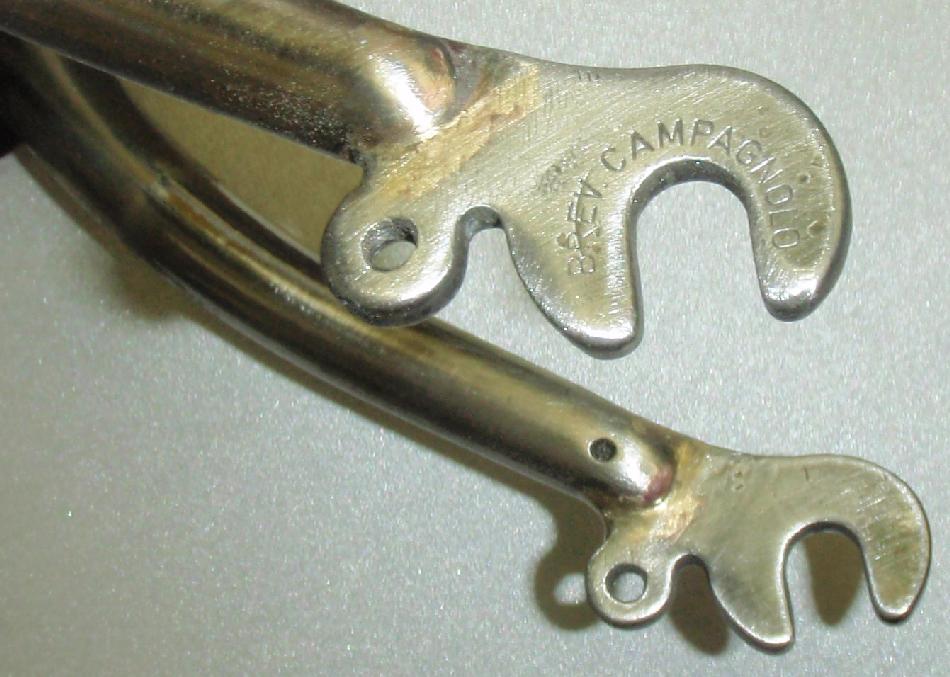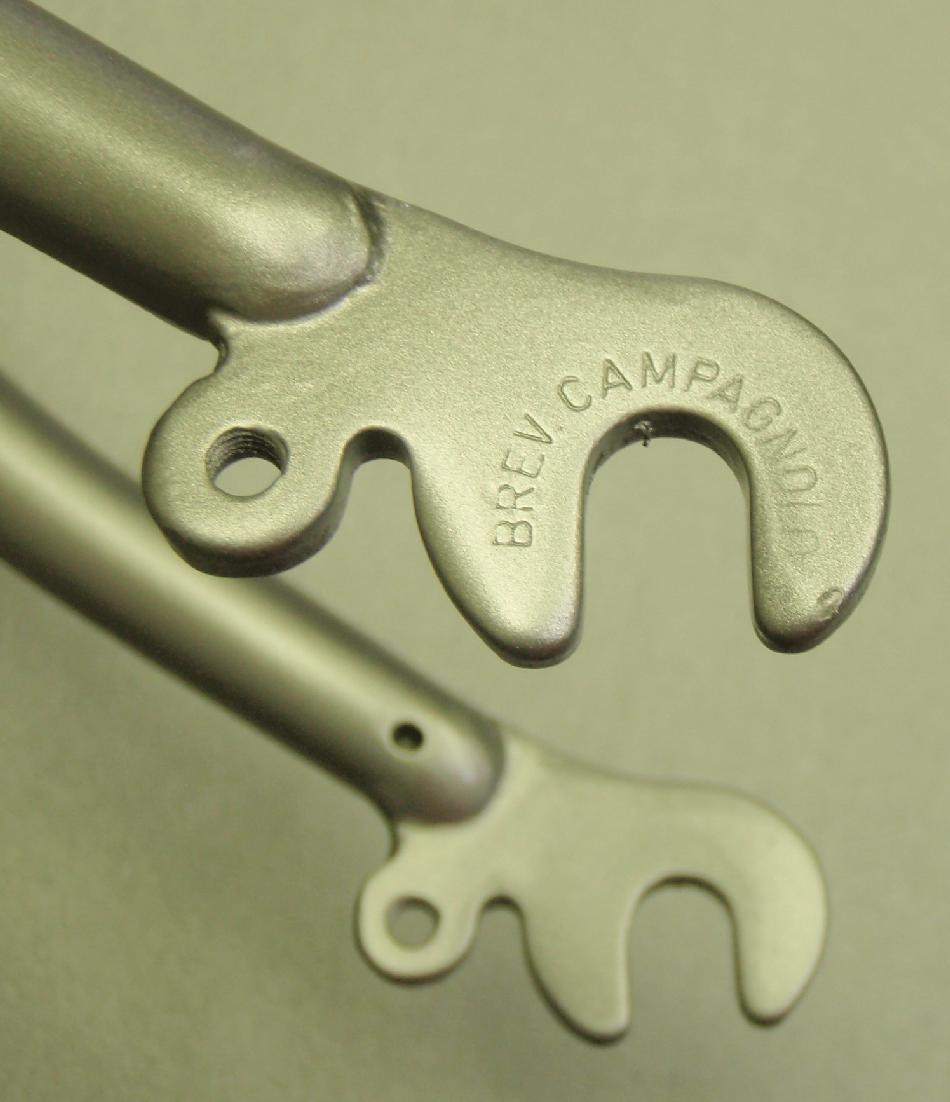 We're always available to discuss your frame's
features, failures or foibles.
Click to email about your frame repairs