mobile version page
2018
Panasonic Road Fixed framesets
Panasonic closed their American bicycle division on 30 September, 1989 but they remain among
the largest and highest quality manufacturers in the industry.
More about Panasonic Bicycles

We still import beautiful domestic Japanese models such as this beautiful
Iridescent Pearl Black Road Fixed
and also Panasonic's Professional Keirin NJS framesets.
Handmade in Osaka from premium Tange seamless double butted tube,
(takes 22.2mm quill stem and 27.2mm seat post) real SMC cast crown, real forged ends chromed too!

Premium NDA road headset on Road Fixed, Tange NJS headset on NJS Professional Keirin framesets


Panasonic's P O S Panasonic Order System means you can have every centimeter size,
from 46 to 63cm in any of 26 colors, Solid, Classic Pale, Pearl or Sparkle Metallic in just four weeks!

Upcharge for 'flip-flop" Aurora finish, Iridescent finish as shown here, or multiple masked patterns
using any Panasonic color, in this case contrasting White fork
Let us supply your dream bike, size and color!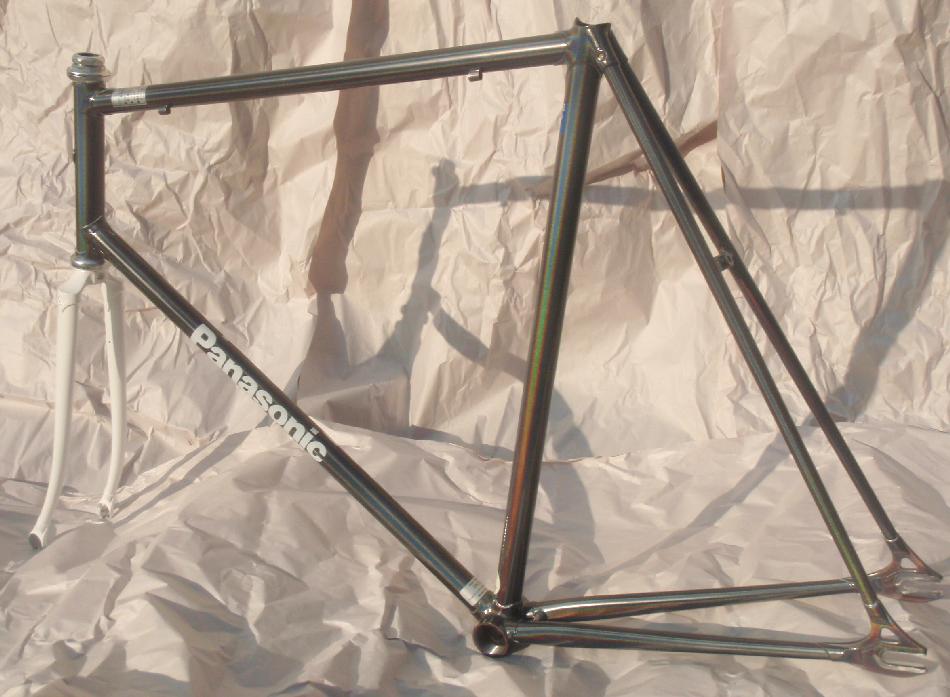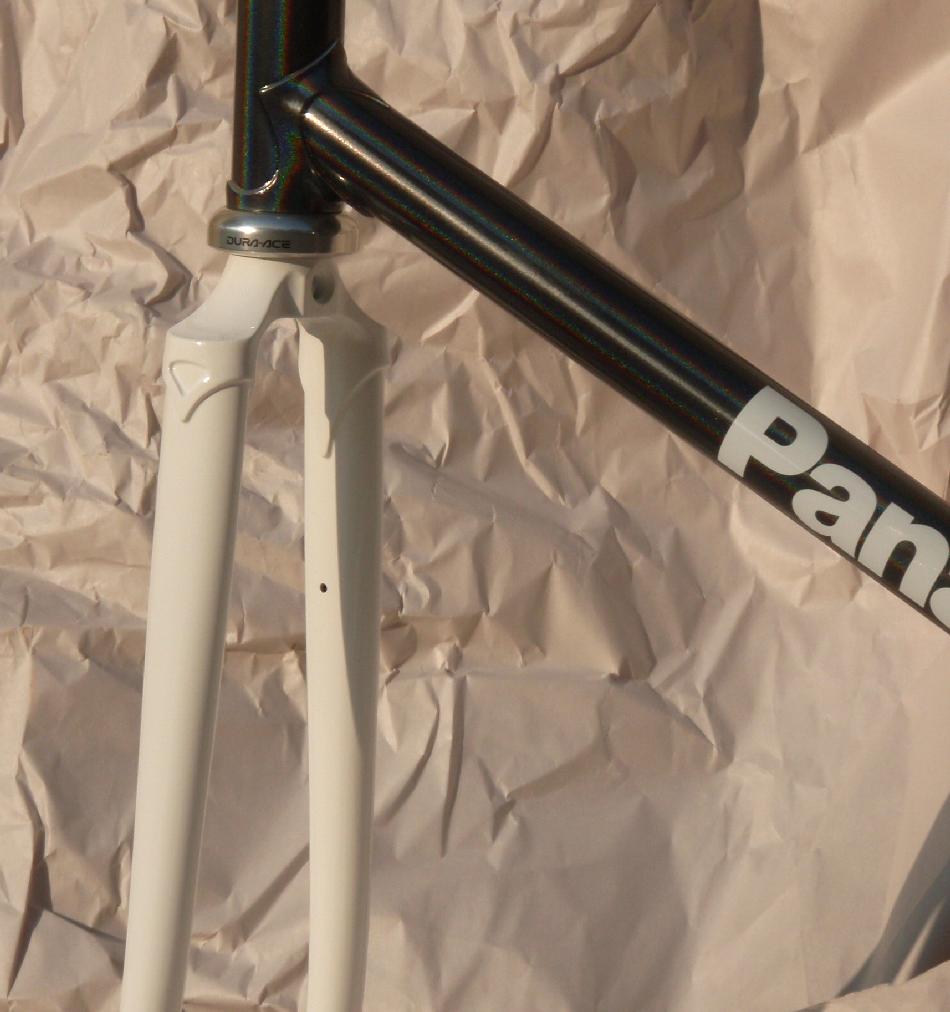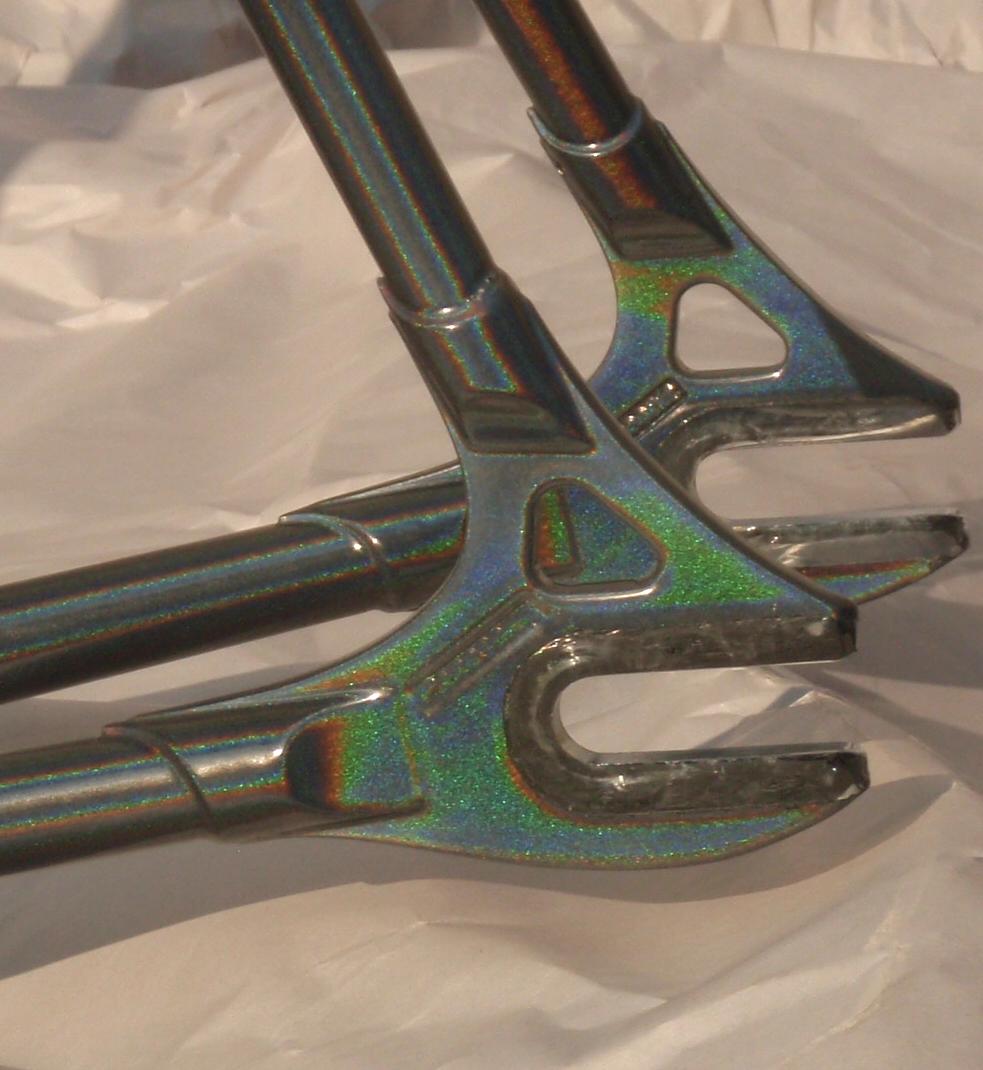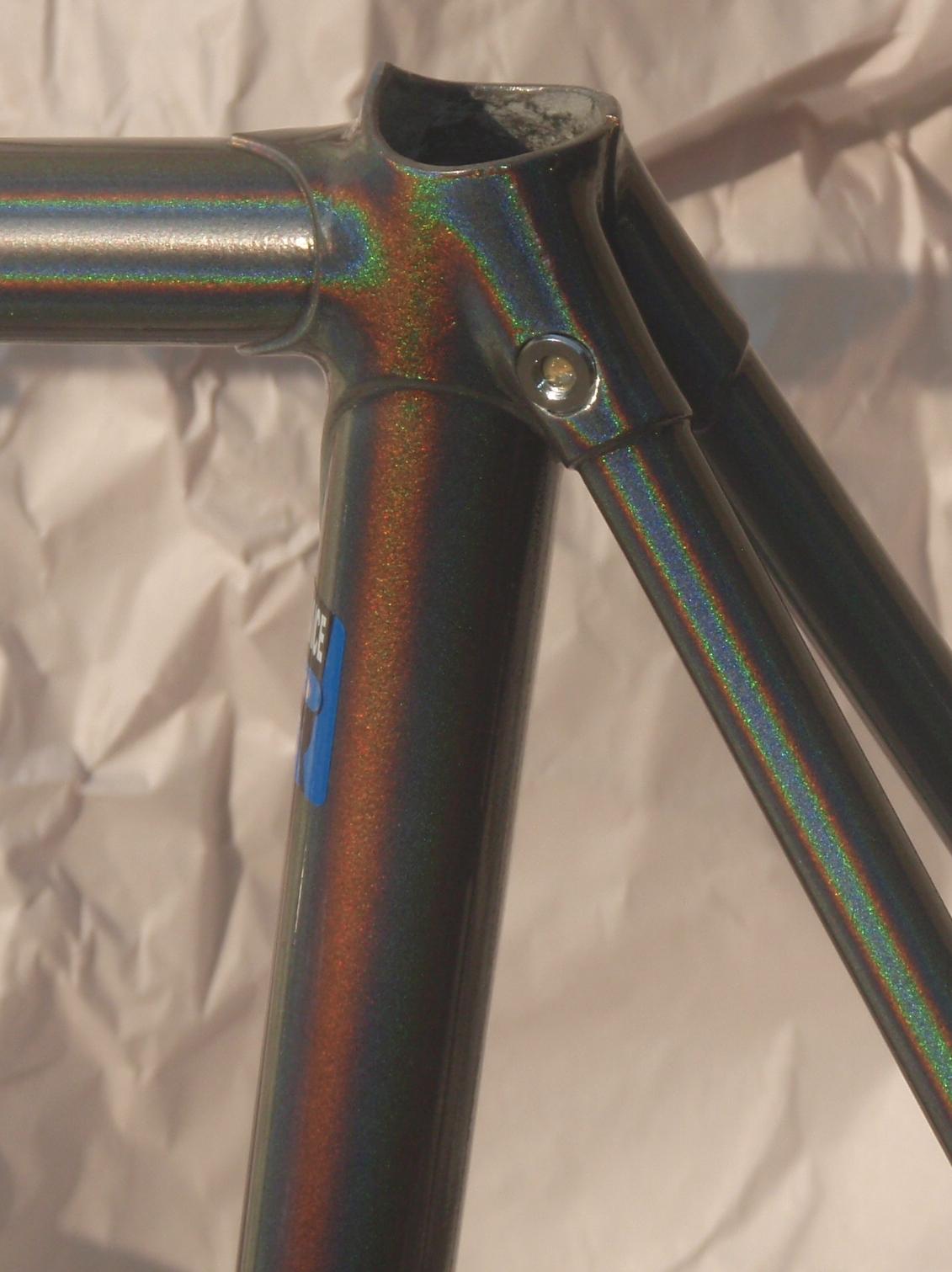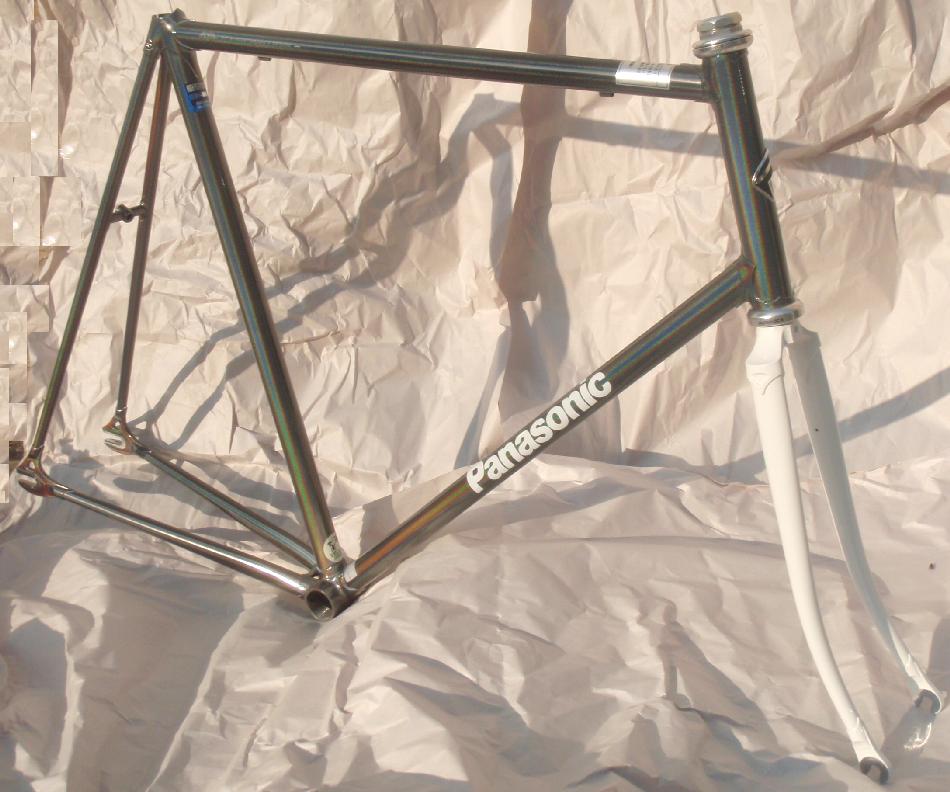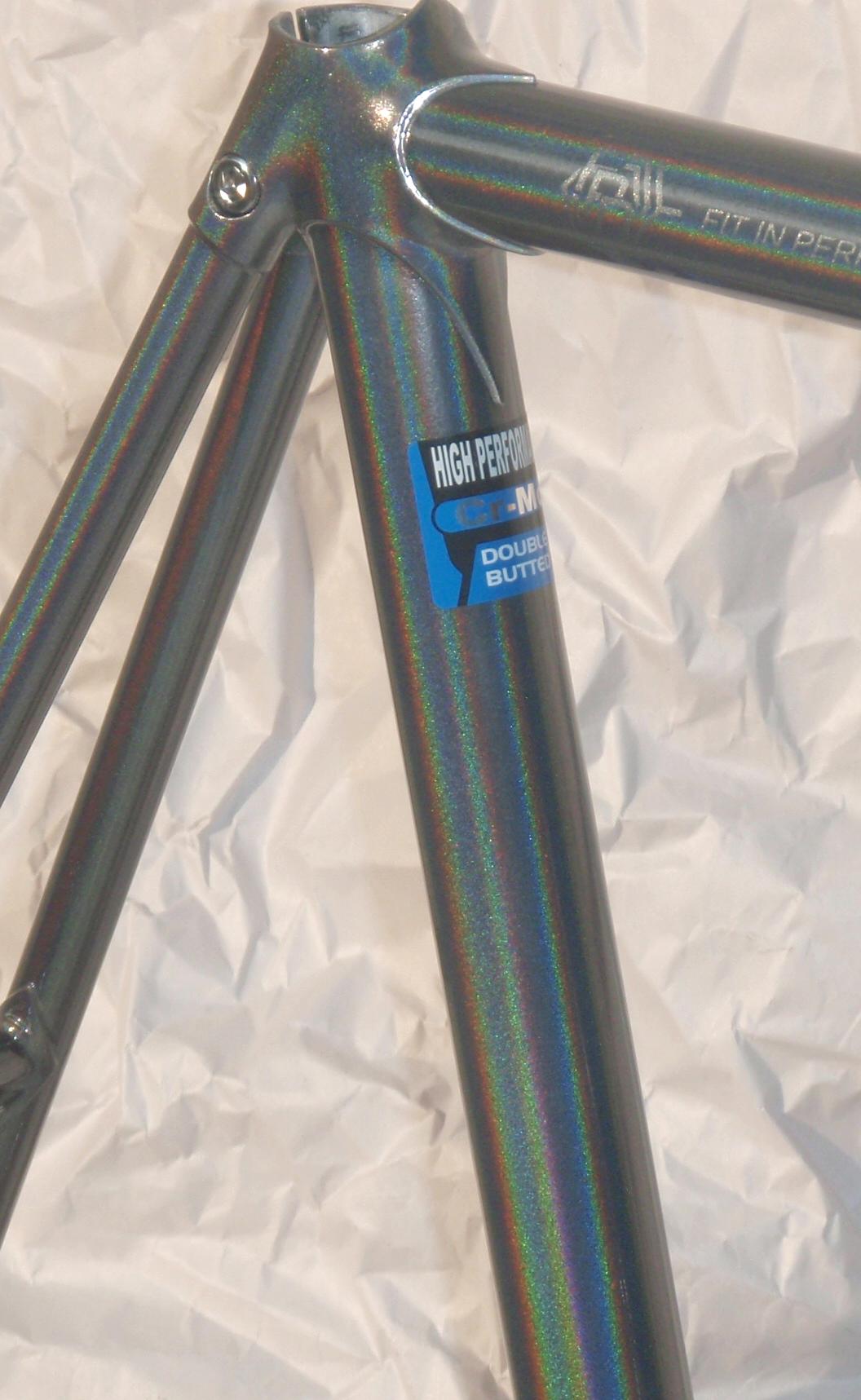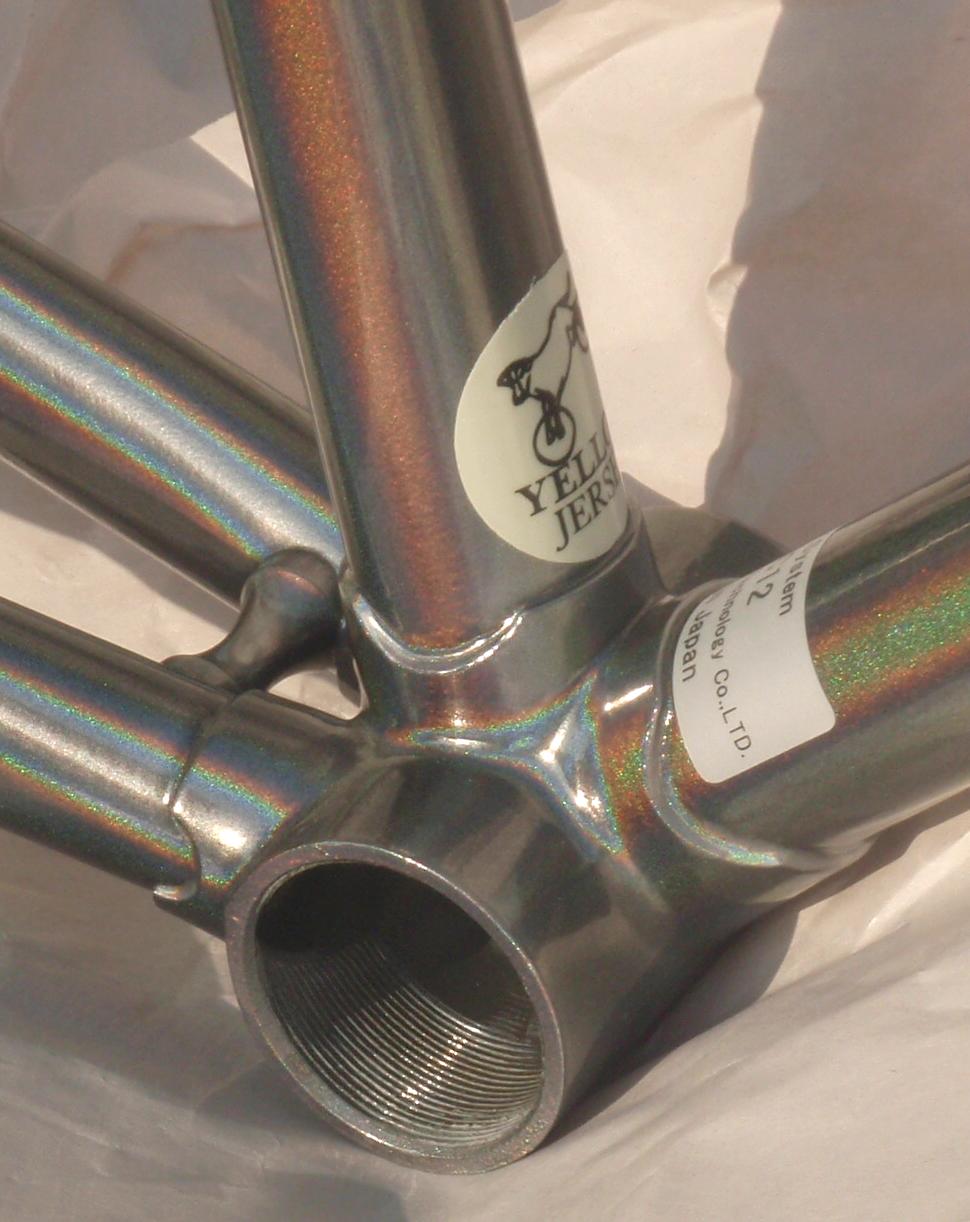 ---
'Road Fixed' is, essentially, a Panasonic Professional Keirin frameset but with brake provision and no NJS cert marks.
---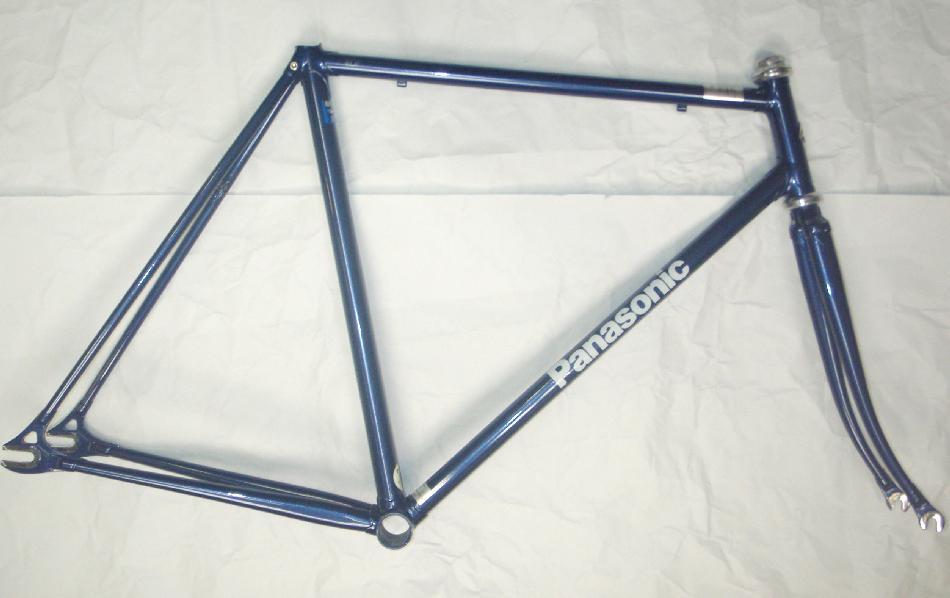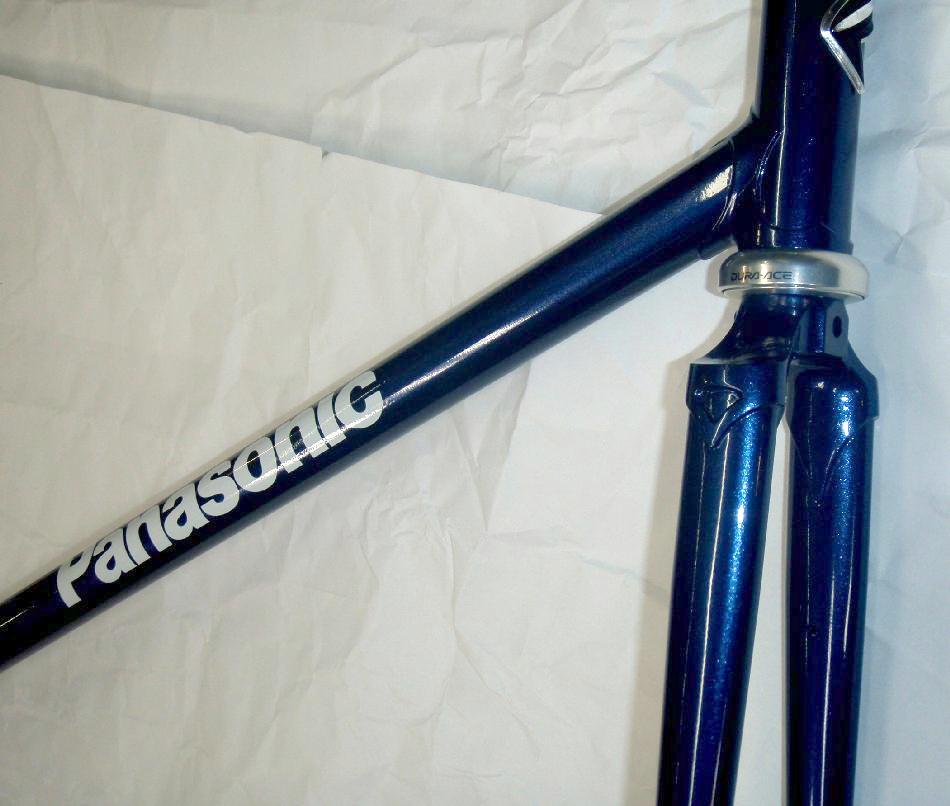 All sizes, any color you wish, four weeks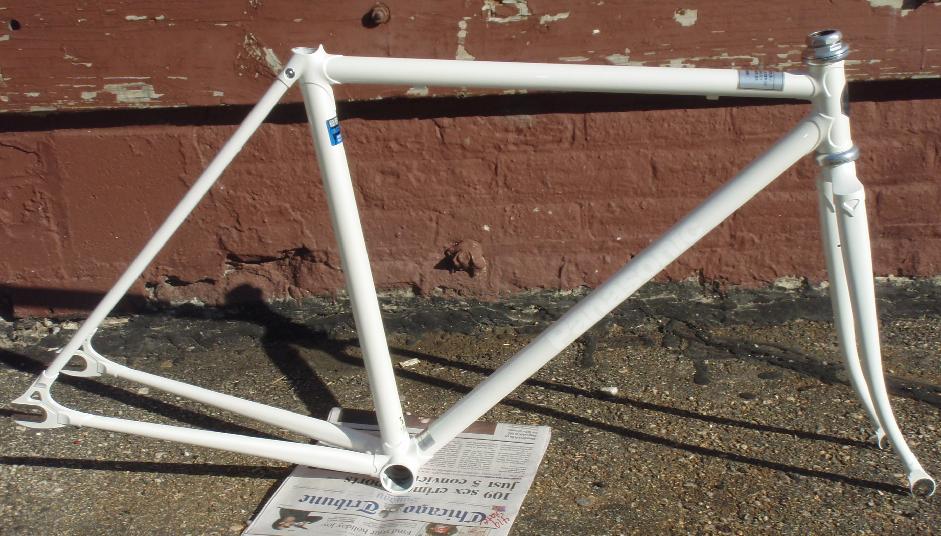 All sizes, any color you wish, four weeks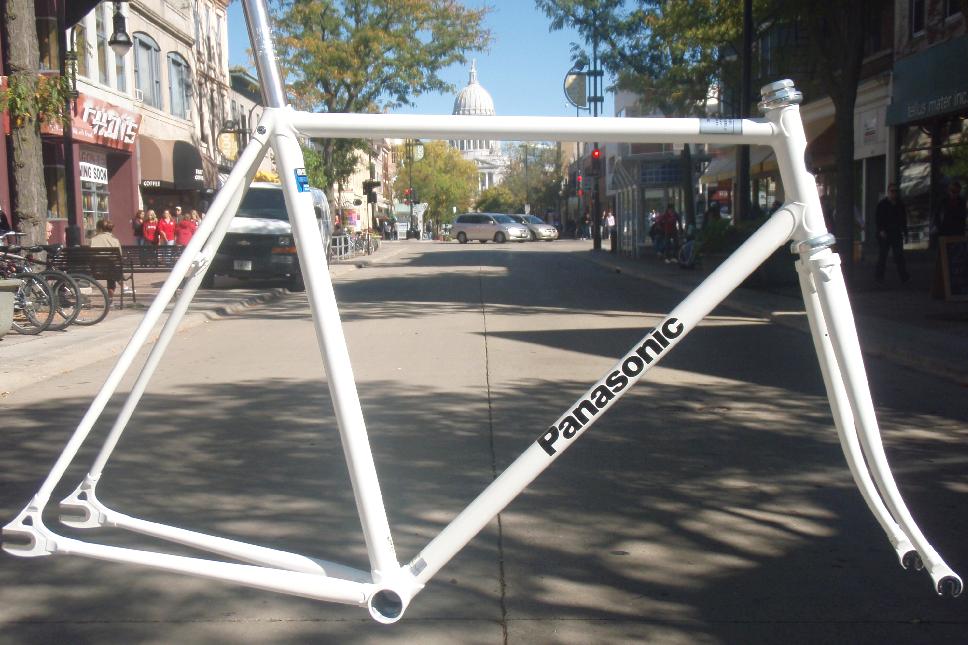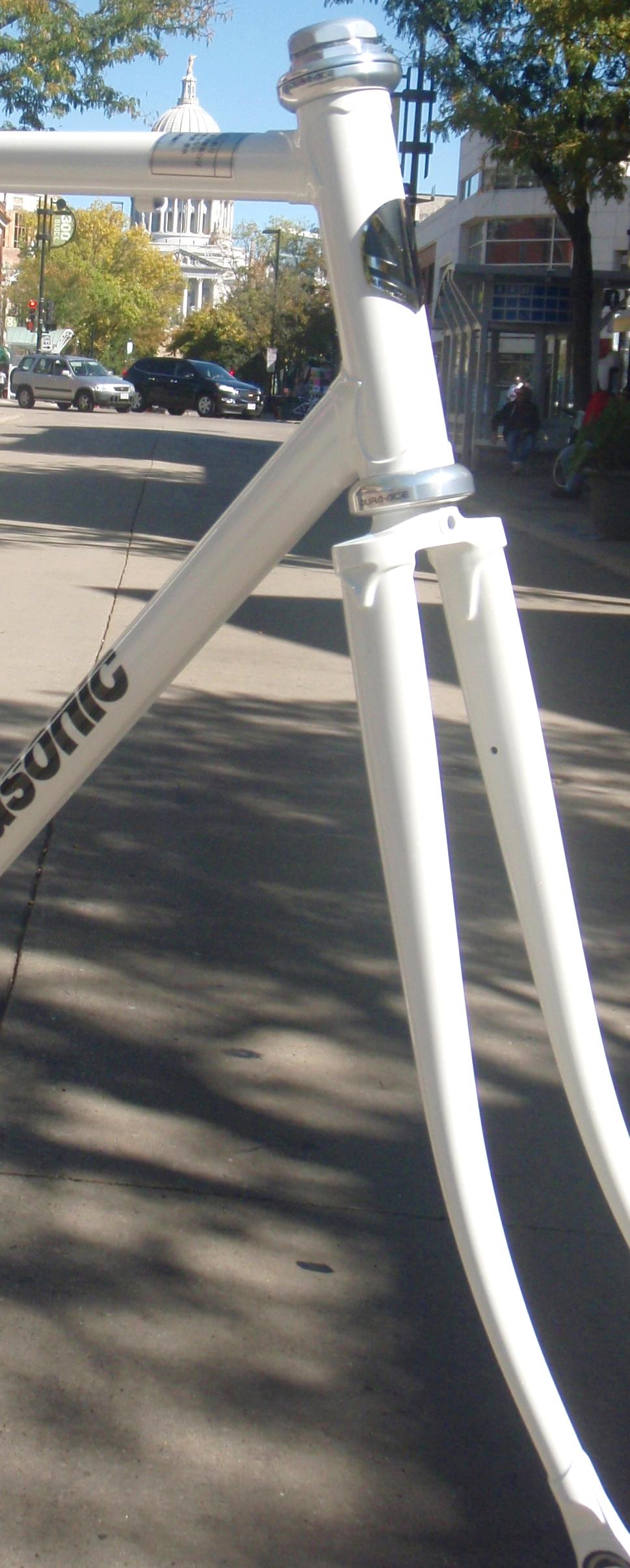 All sizes, any color you wish, four weeks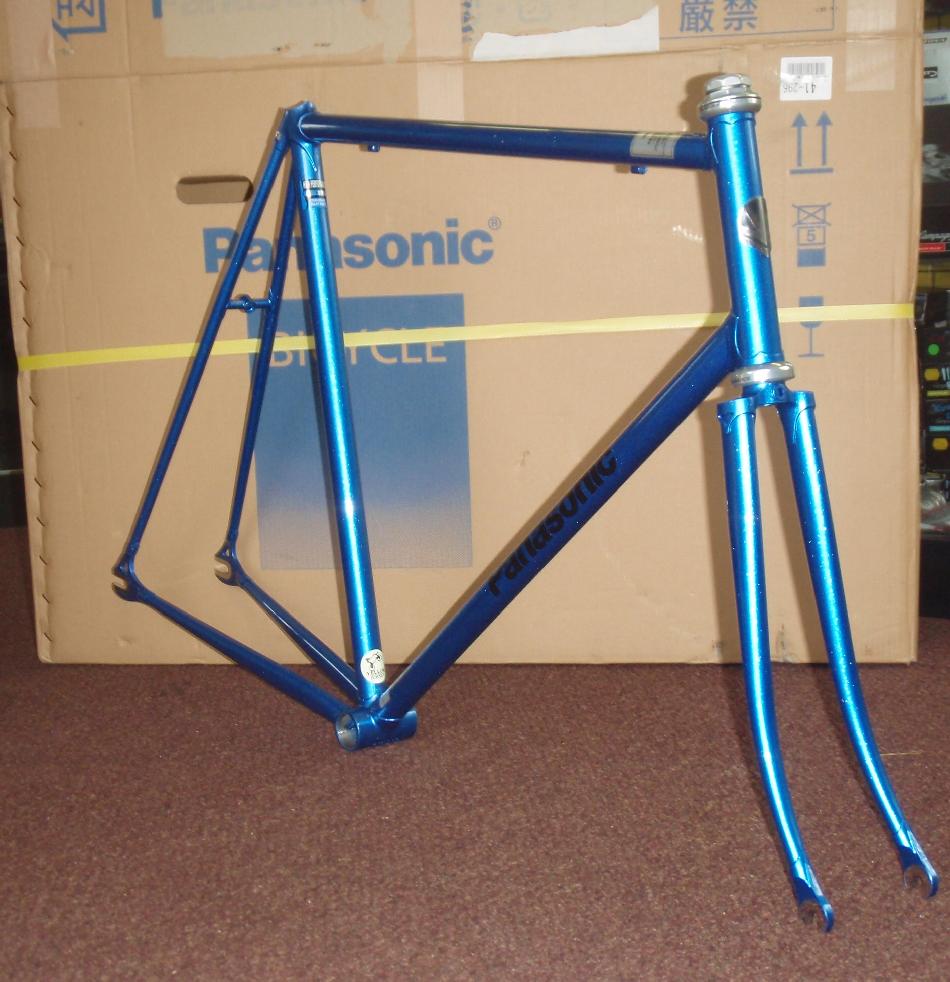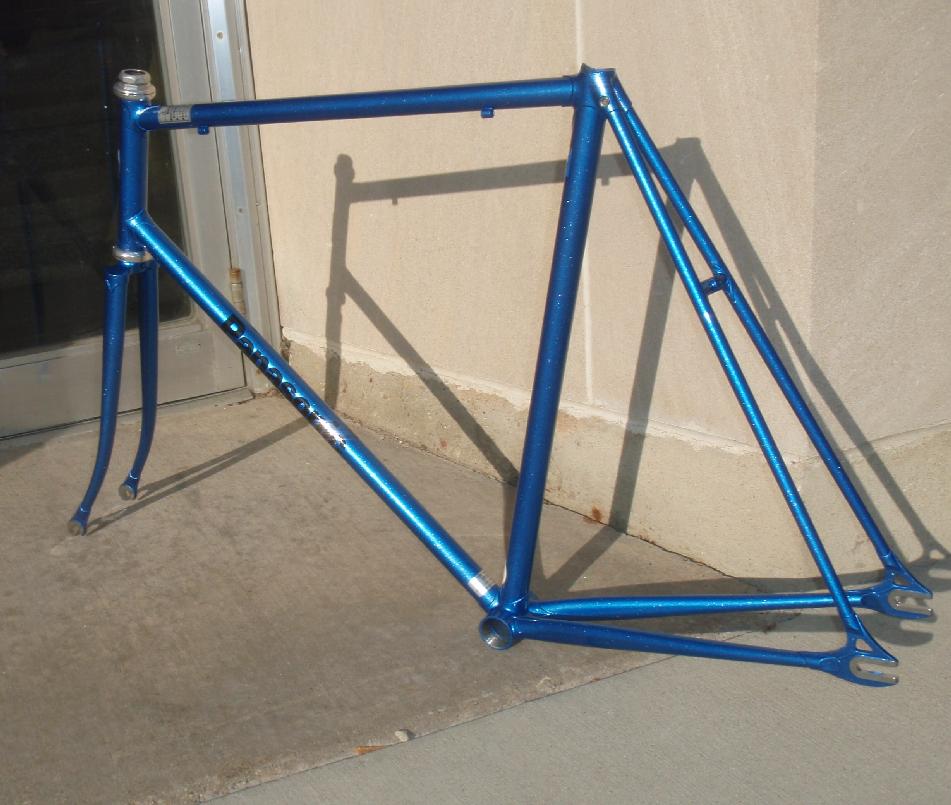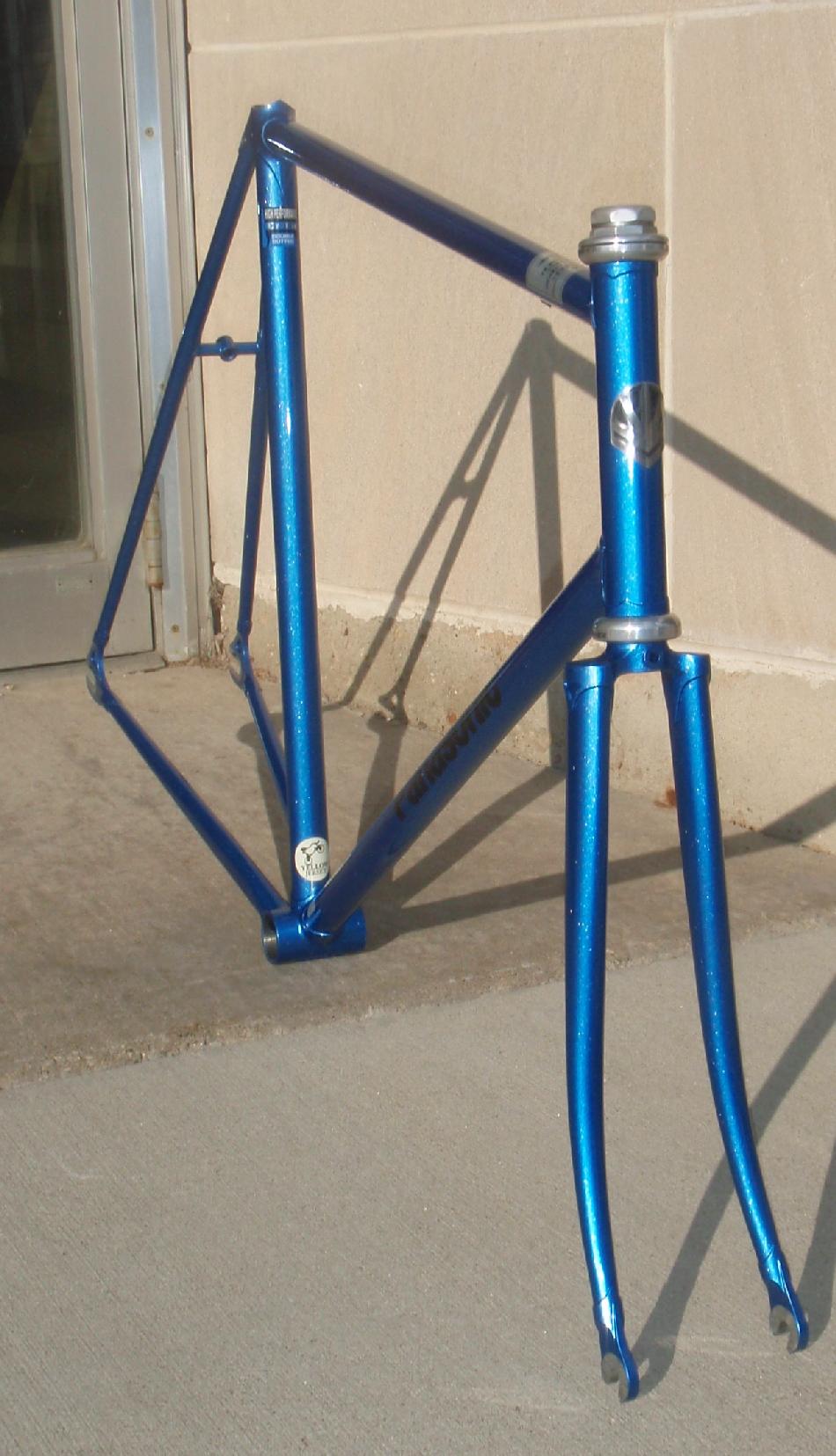 click for Main Panasonic Keirin page