Bicycle Frame
.....Repaint
..........Respray
............... Refinishing
at Yellow Jersey
Here's a GIOS respray
We paid the Midwest's foremost color expert for a fanatically perfect match.
Our GIOS color codes are factory perfect!
Not only GIOS distinctive color,
but the unique depth and tone that whispers GIOS . . . even without decals
We aligned it, filled dents and finished the rusted, pitted areas.
We can do yours!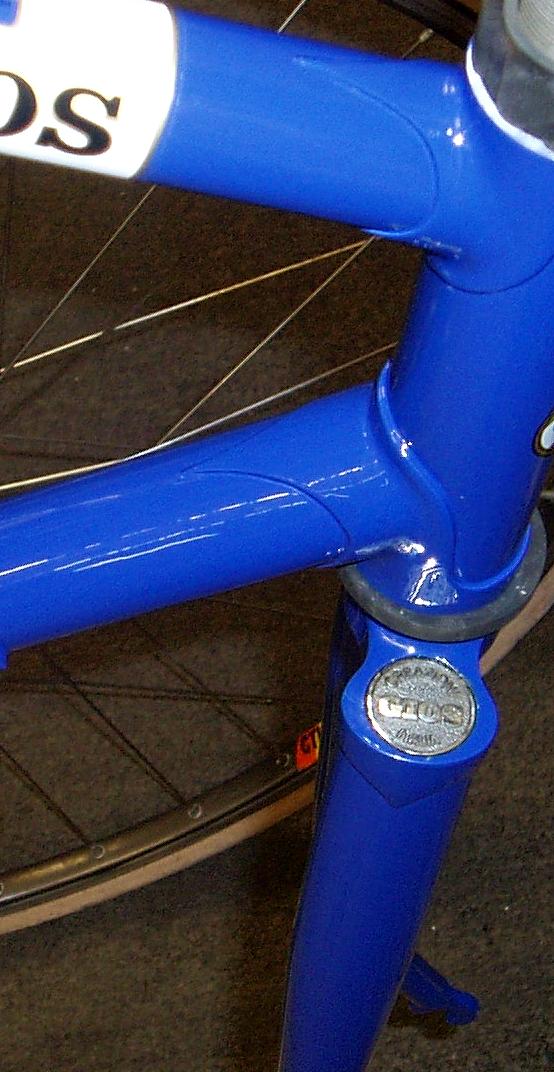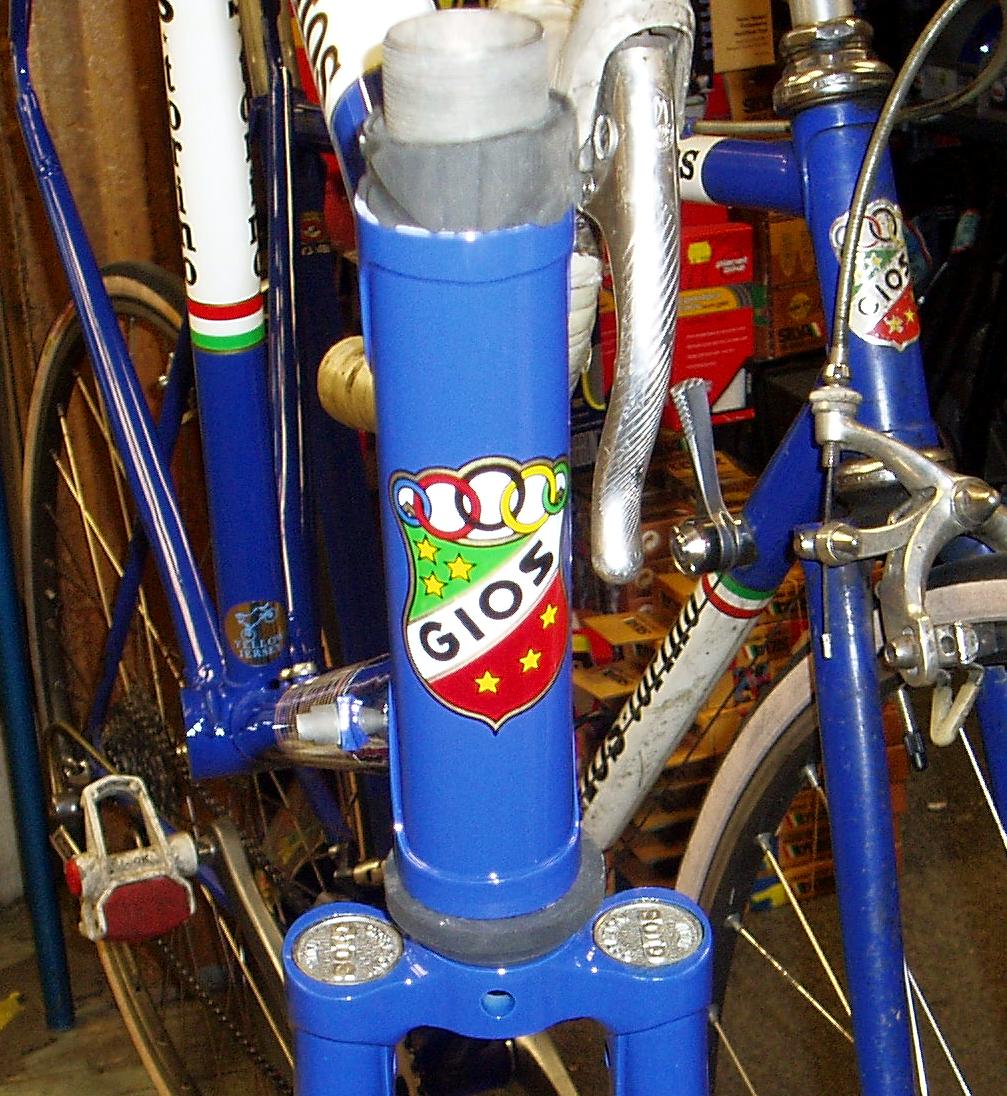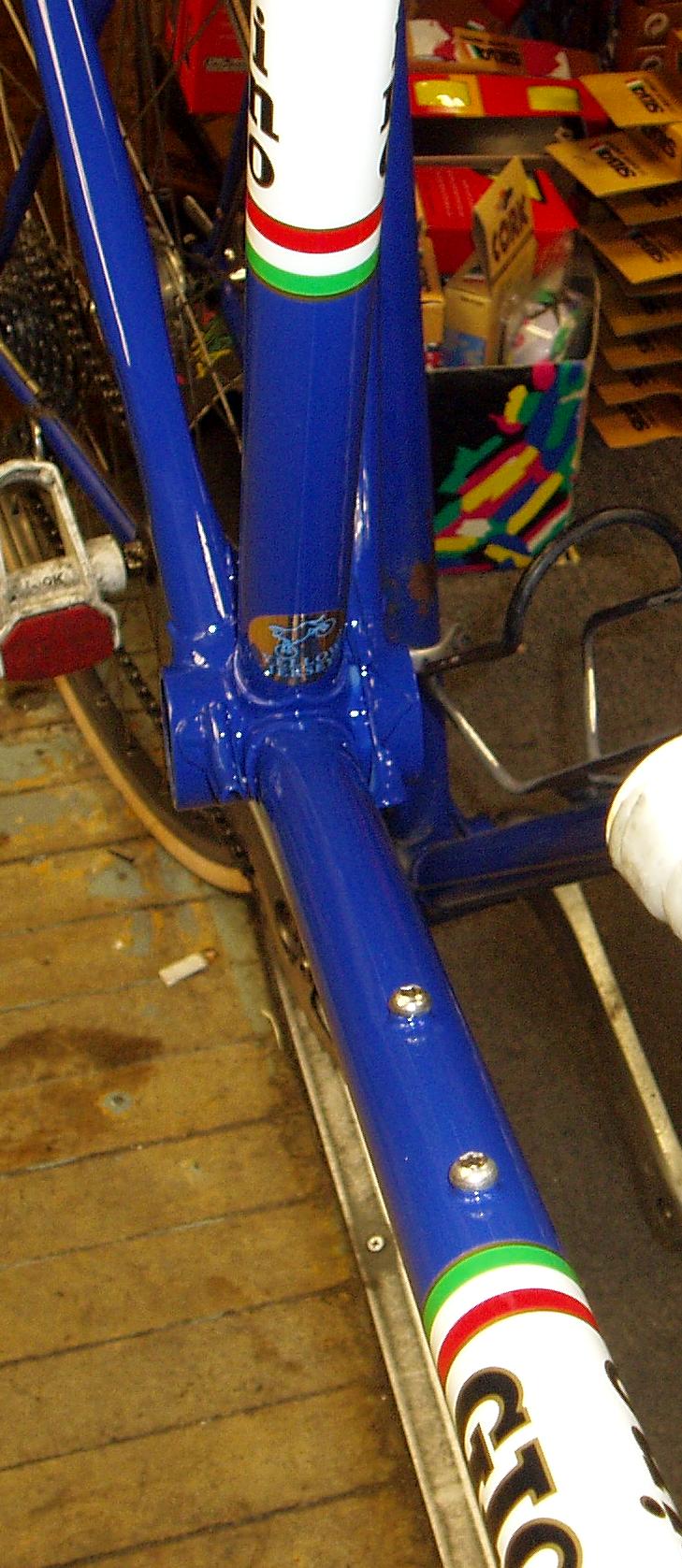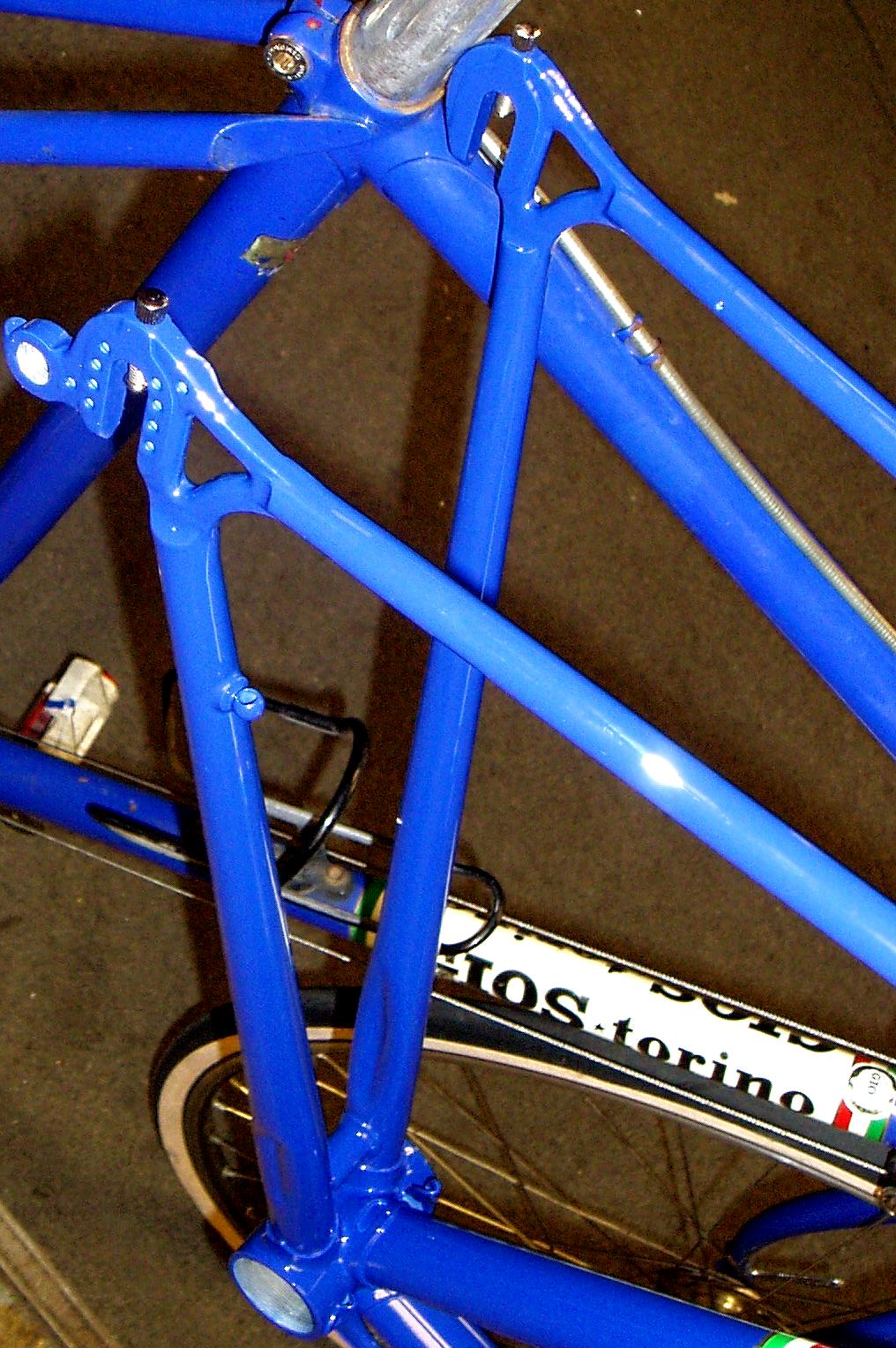 Can't tell from the factory paint!
Full DuPont respray $300 single color
Gios Blue Custom Color Add $200
wetsand, apply graphics and glossy deep clear $100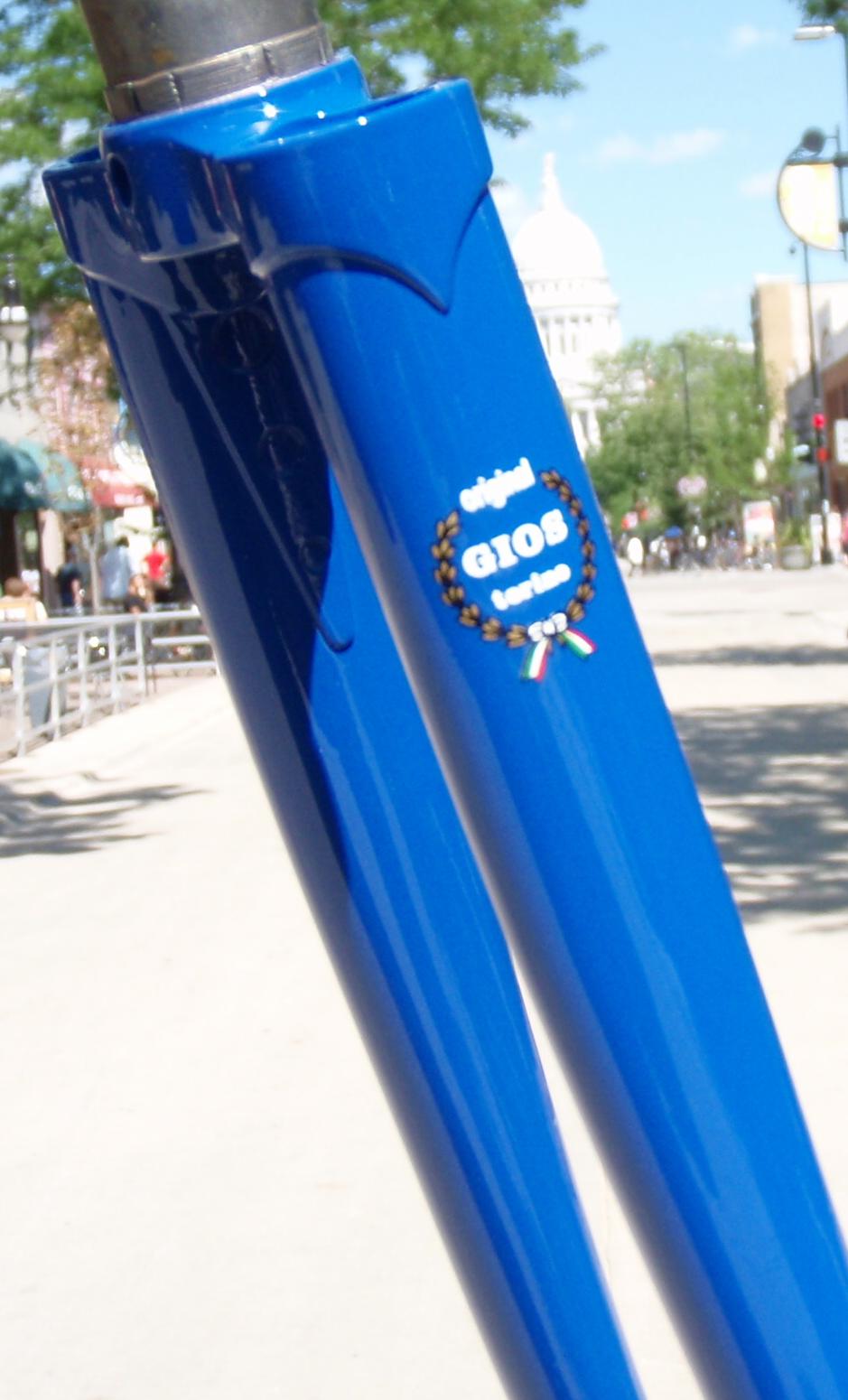 In any single PPG color
We can help with every aspect! From nuts and bolts to paint and transfers
to dents and rust to adding metal bits like brake bosses, extra bottle mounts
and, naturally, algnment and frame end service.
White Gios Pro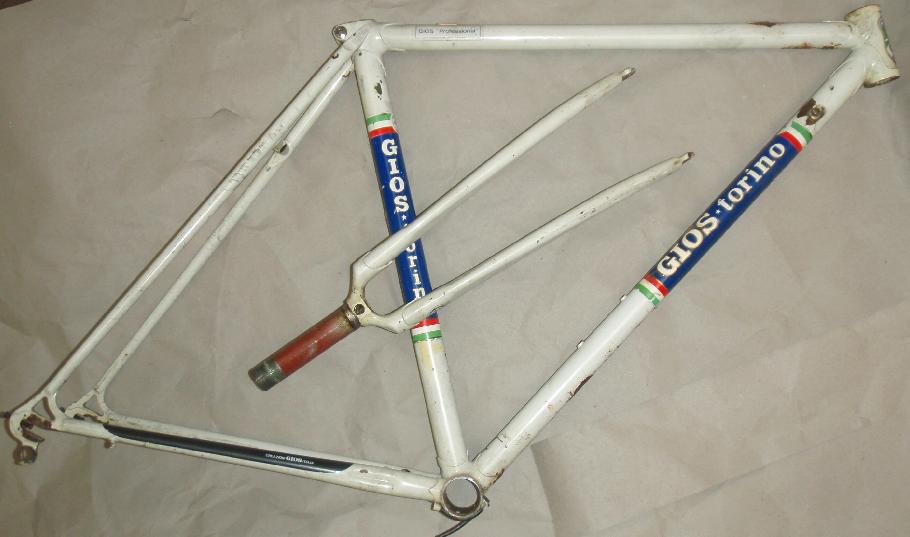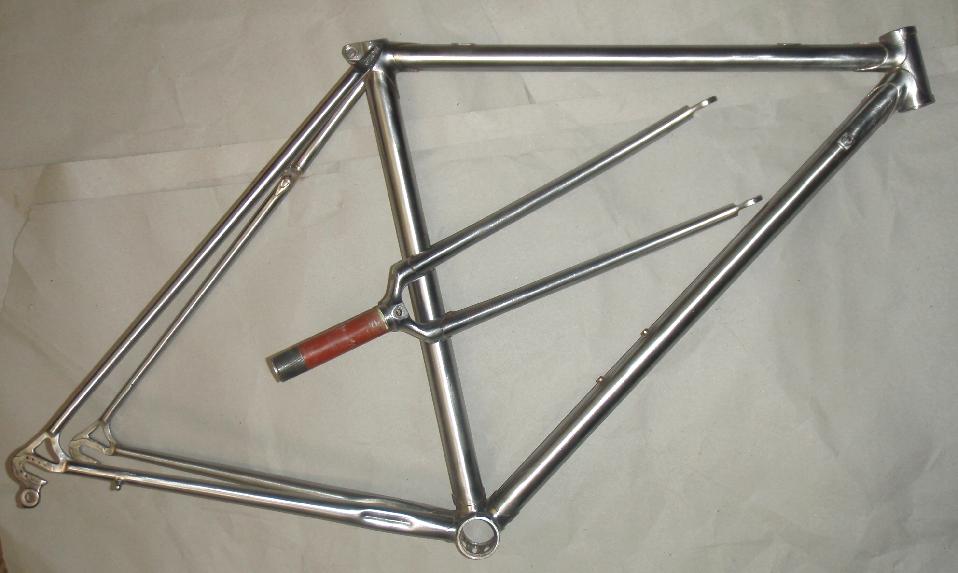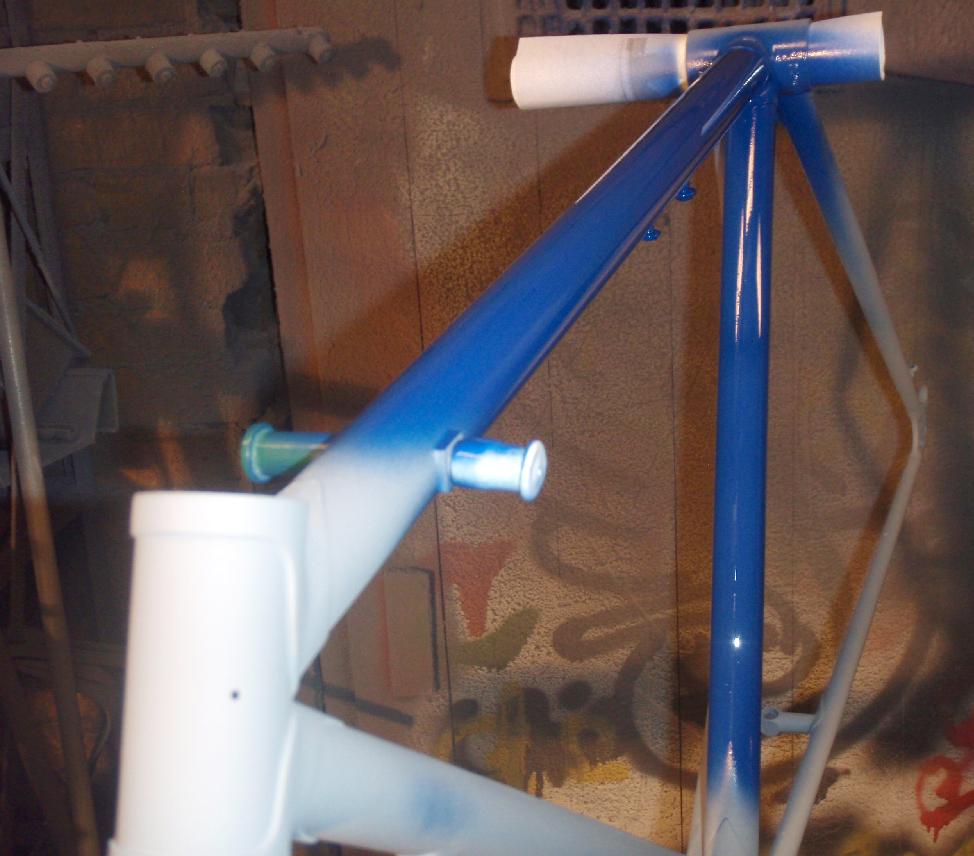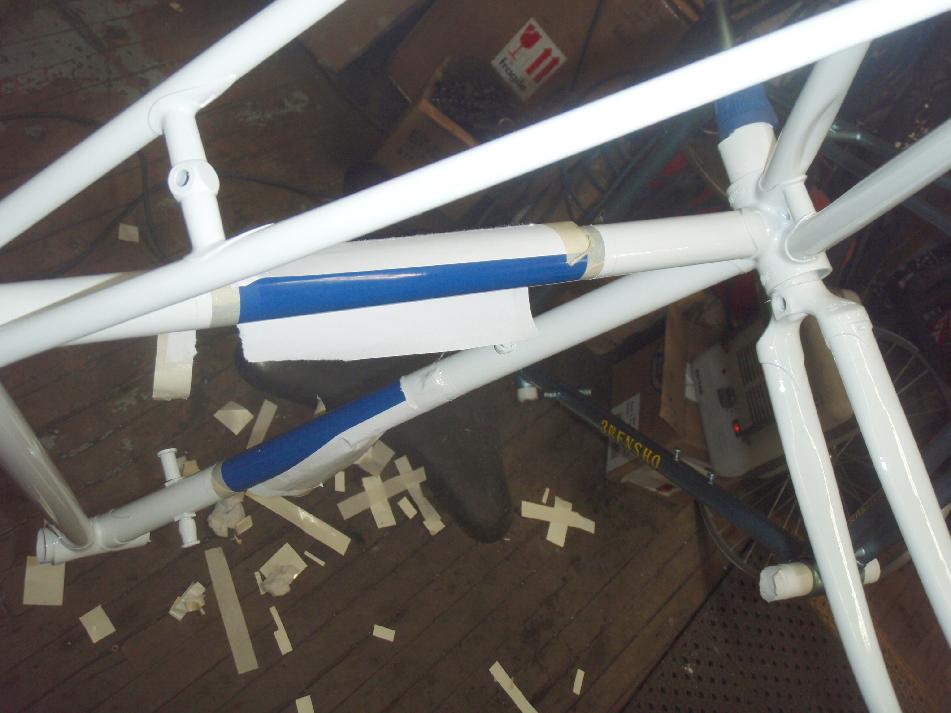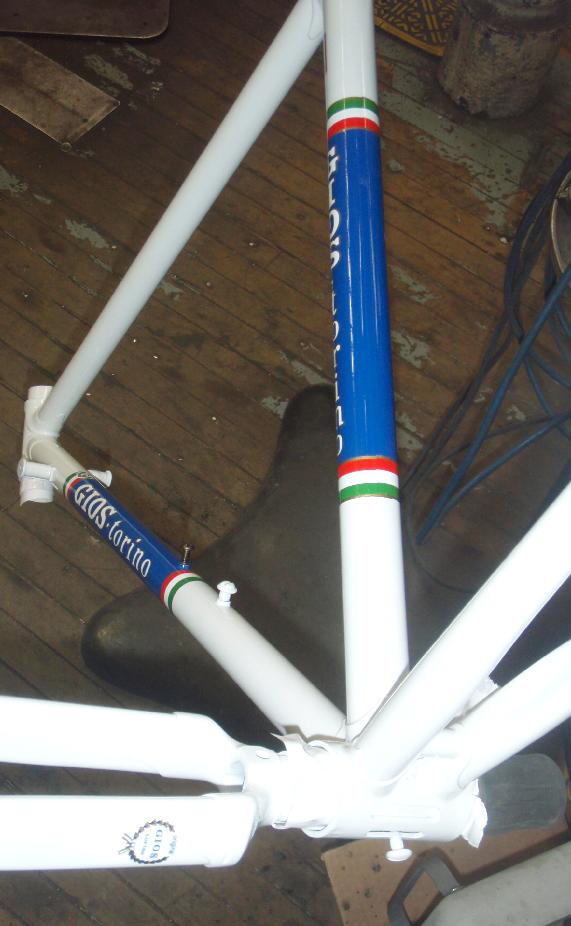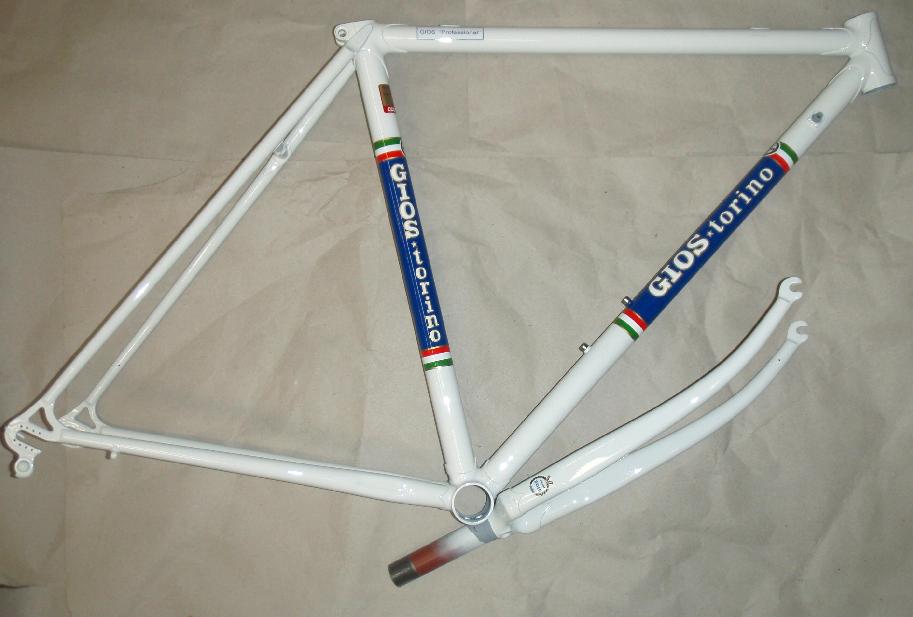 Click here to email
BEFORE