Frame End Specifications for Optimal Index Shifting from Yellow Jersey

For framebuilders and frame repair technicians, attention to frame end ("dropout") positioning and dimensions can enhance index shifting significantly. Whenever paint is off a vintage frame, one might check the frame end's dimensions with an eye to conforming to Shimano's guidelines. Here is Shimano's 1992 listing of their available products at that time. This is a good example of the range of ends found on various bikes
(Click to enlarge diagram)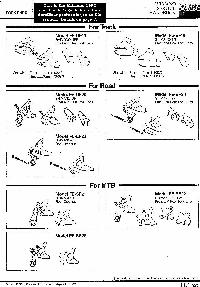 Here are Shimano's 1992 framebuilder's guidelines and and dimensions:
(Click to enlarge diagram)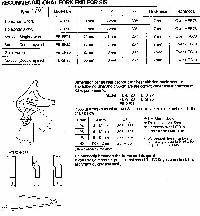 Even when the frame in question is wildly nonconforming, it's a straightforward and simple thing to change it.This is a good example of reworking a frame end to enhance shift performance on a classic (1972) Eddy Merckx Falcon
This job can be done with minimal paint loss such that only the area below the axle need be repainted.(Click to enlarge photo)Before: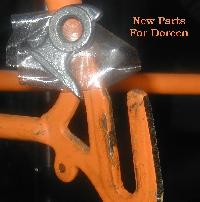 After:(Click to enlarge photo)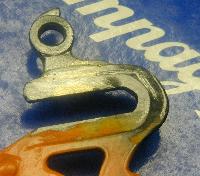 Here is a classic British frame with a Campagnolo gear tab added at the appropriate position. The frame, a 1968 Hetchins, came to us with a clamp-on Campagnolo gear tab over a plain "Agrati" end. (Ends lacking a gear tab and with a clamp-on adapter are difficult to set up for index shfting)(Click to enlarge photo)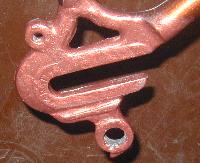 We can do this for you and many other frame repairs/modifications in a prompt and affordable manner. Here's more information about Frame Service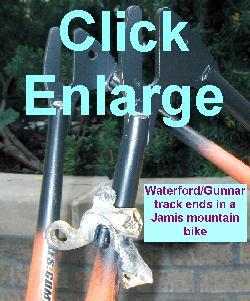 I'm available for consultation always, just click any email link on our pages.