Tubular Tire

Support Products

at

Yellow Jersey

Yes! We carry nice, practical tubulars of good value
such as the wonderful Servizio Corsa Tubular .
A nice tubular is a good thing but life being what it is you, at some point, are
going to need a patch kit or a tube of cement.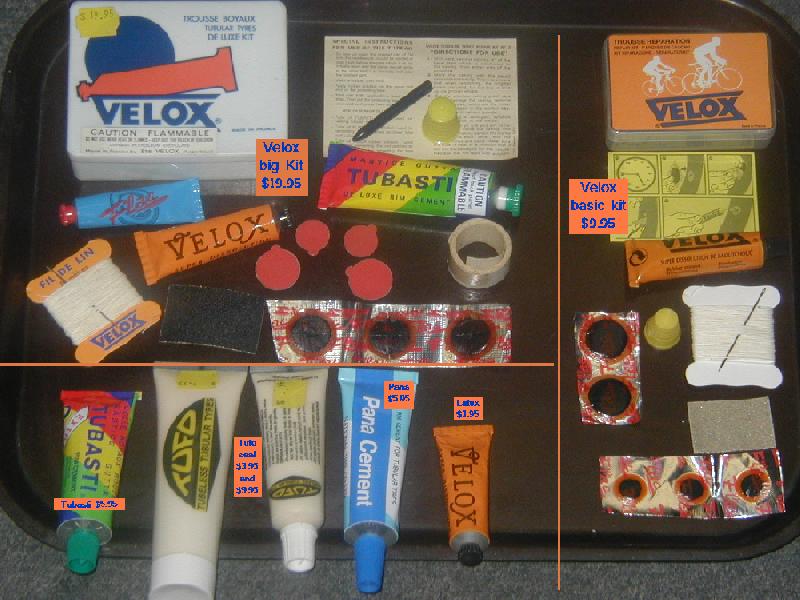 CLICK FOR LARGER COPY
to see all the detail click above please - -or cick below for alternate (alternative???) products!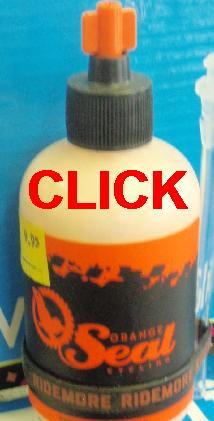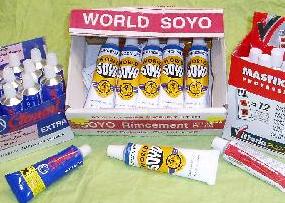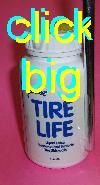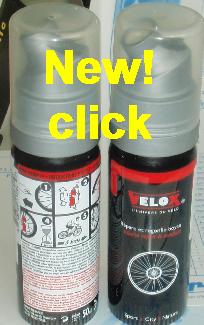 CLICK IMAGES FOR LARGER DETAILED COPY

Tubular Support Products
Velox Big Kit discontinued
Velox Basic Kit $9.95
Tubasti Cement $9.95
Panaracer Cement $9.95
Tufo Tubular Sealant *USE NEW ORANGE USA*
Soyo RIm Cement 33g $9.95
Tire Life Latex Emulsion All gone, use ORANGE SEAL latex
N E W USA Orange Seal Latex Tire Sealer $9.95
good sealer and it's made in Texas !
N E W Velox Tubular sealer/inflator $9.95
O U I c'est reparare et aussi regonfle! $9.95
if you recall Seal-N-Air, this is like that
Tufo Yellow Rim Tape $14.95 (one tire)
Tufo Extreme Orange Rim Tape $14.95 (one tire)
Jantex New Rim Tape $9.95 (one tire) new style Velox #76
Panaracer Big Tin with Brush Family Size! $19.95
Vittoria Thailand cement $-out-
There is even more! Click here to enter our tubular support products section of our online store.

If you're buying something, ask for our printed sheet on tubular mounting and repair - it's free.