click mobile version
New
Servizio Corse
Tubular Tires
at Yellow Jersey
Possibly The Best Value
Tubular In America!

We've sold thousands of our Thai-made tubular tires over the past few years, bringing affordable, dependable tubulars back to the American rider. Unfortunately, the d'Alessandro label is no more. In the late-90s we supplied the Clement TT tubulars, also gone now.

Now, our Servizio Corse tubulars are a nice, round Thai casing of fine-stranded cotton but with a smoother, more modern tread, premium long-staple cotton laid to a high 127tpi thread count with trendy black sidewalls or traditional natural tan sides. They are a true 300g with a nice hefty butyl tube so you'll find they hold air for weeks. (That makes a difference for us commuters!) Same 21.5mm tire casing, same brass removable core valves, same factory, new label

So dig out that nice set of Nisi, Fiamme or Mavic Montlhery rims in the garage and build yourself a nice light single speed this year! You remember how zippy those wheels were! It's a shame to leave them gathering dust for want of a decent tubular tire. What with modern clinchers going for $30, $60 or more (!) plus tubes (!), these zippy tubs are actually affordable at only $19.95- or get our famous
"pair and a spare" three for fifty bucks.
that's not a typo! 3 for $50

2018 Tubulars:
After many years' development, we now to offer our 21.5mm 300 gram tire ( as we've sold since 1995 ), no longer with the d'Alessandro label and no longer with the Clement label, but simply marked Servizio Corse. For several years now, these tubulars always arrive straight and uniform !

2018 tires are black tread with natural sidewall or all black.
Premium 127tpi long-staple cotton casing, 21.5mm, 295g, mixed tread, removable valve core.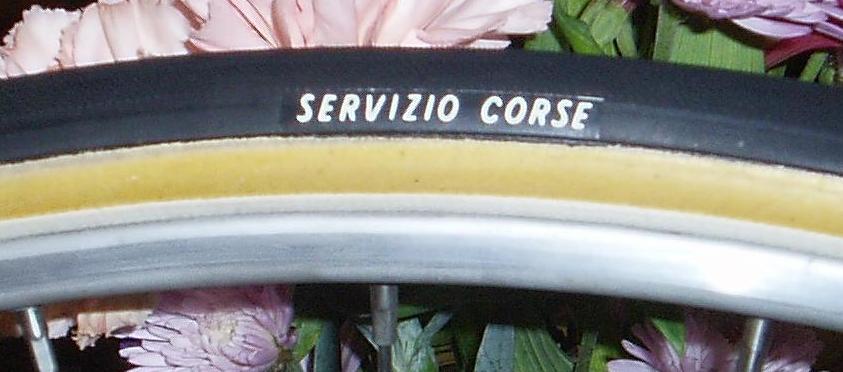 Earlier this year I ordered three of your Servizio Corse Tubulars, "three for $50" tyres. I fitted two to my 1950 Dean Toseland Special, They are just fantastic. I'm still waiting to get my first puncture. The Toseland is my late Father-in-laws racing bike. Airlite hubs, Weinman rims etc, a delight to ride,
Aussie Rider
In spite of real inflation, dollar anemia and, well, who knows??, this is one bicycle tire that will remain at the same low price of $19.95, three for fifty bucks for the forseeable future!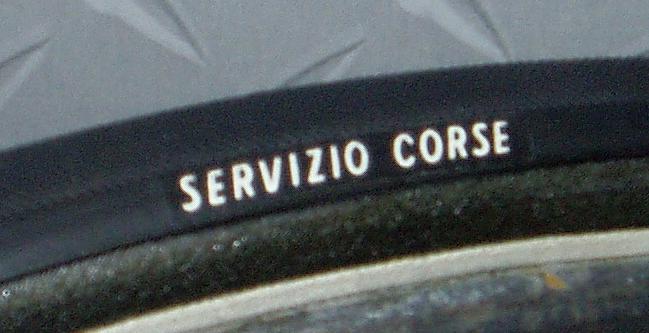 New!

COLOR S
Again for 2018:
ALL BLACK or BLACK/TAN SIDE

We carry many other tubulars ! Please see links below

New 2018 tires!

Challenge Paris-Roubaix 260 tpi Polyester casing 310g - 27mm.
$119.95 each
Challenge Strada Wide 260tpi Polyester 290g - 24mm .
$119.95 each
New Challenge Cross Tires
Challenge Grifo Cross 260tpi Polyester 395g - 32mm knobby.
$119.95 each , three for just $299
Challenge Paris Roubaix road & Grifo knobby are wide section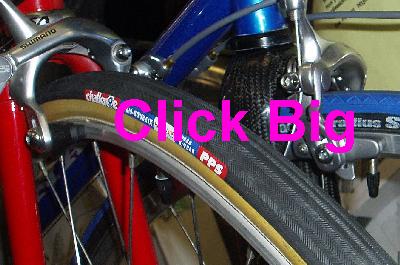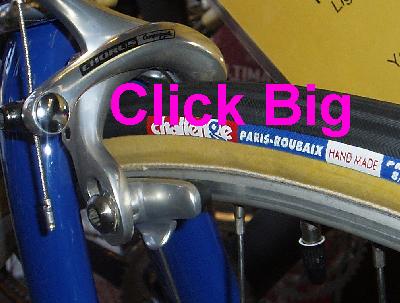 Challenge Paris Roubaix road & Grifo knobby are wide section


white text New! Alternate Paris Roubaix from Continental
$94.95 / 3 for $266!
Finally, a choice! A true Paris Roubaix 25mm tubular tire,
synthetic 127tpi casing, removable valve core, all black, 295 grams
manufacturer claims '170psi' although why you'd ever want to do that is beyond us.

Panaracer Tubulars
including new DualTread & Kevlar tubulars

More TubularTires at Yellow Jersey

Now Criterium 24-inch Mini 22mm Amber tread $69.95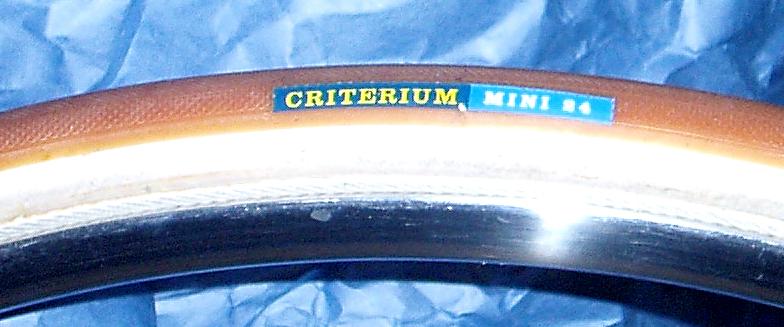 Now Criterium 24-inch Mini 22mm Amber tread $69.95

Vittoria 24-inch Juniores 21mm Black Tread /Tan Side $- out -


Tufo Czech Tubularsand their innovative Tubular Clincher



Buy Now from our wide selection



Correspond about Tubular Tires or anything you wish.