Wide Selection of
Tubular Tires
at Yellow Jersey
. . . Always at a Great Price!

Links to various tubulars here:
Our Best Value Standard 300g tubular

all black or natural tan sidewall - same price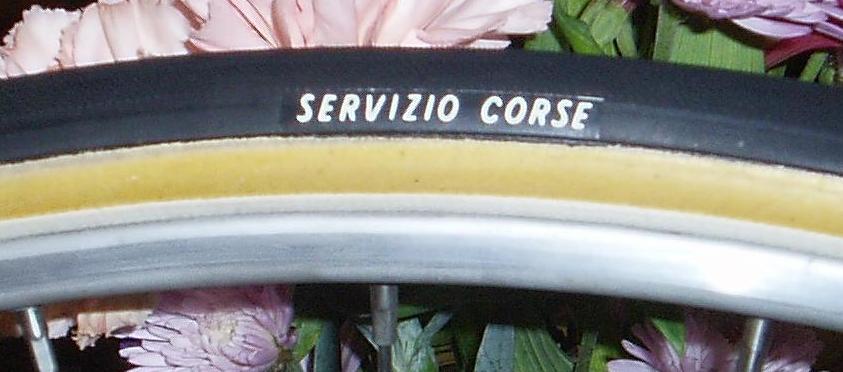 As always, the range of PANARACER tubular tires
All the current models and vintage nylon tubulars , too!

The newest entrant to the field,
recently FREED from SOVIET oppression
featuring a breakthrough design coup
from the Czech Republic
seamless T U F O tubular tires.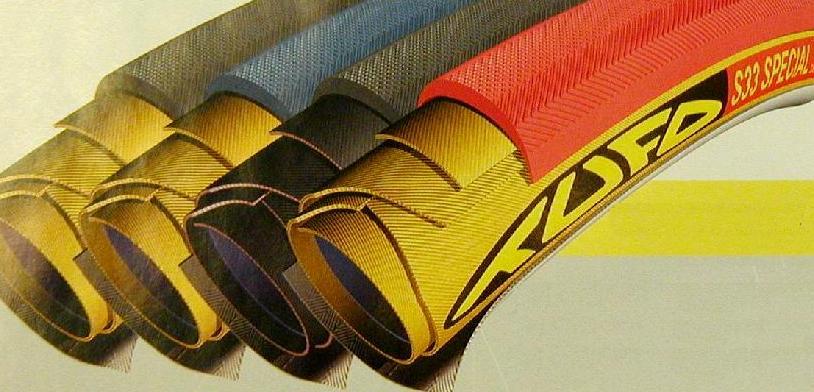 And a broad ever-changing selection of
handmade and exotic tubular tires:

We also have today:
Deda Olympico 260g $95
Handmade in italy Veloflex Criterium $160
Handmade in italy Veloflex Paris Roubaix $180
Handmade Clement Criterium $119.95
Handmade Clement Paris Roubaix $-out-
Handmade Vittoria Freedom Kevlar $99
Handmade Vittoria KK Corsa Kevlar $99
Handmade Vittoria CX $99.95
Handmade Vittoria 18mm EVO Pista $99.95
Handmade A Dugast France Race 250g 21mm $119.95
Handmade A Dugast *SILK* France Tour 25mm $259.95
Handmade Torelli Lugano 280g $79.95
plus a wide variety of
track tubulars
cyclo cross tubulars
Challenge Grifo Cross knobby Mud Tread 30mm $99.95 (limited quantities)
Challenge Grifo Cross knobby Mud Tread 32mm $119.95
Challenge Grifo Cross file center knobby side Grass Tread 33mm! $119.95
Challenge Paris Roubaix 27mm mixed road tread $119.95
Challenge Strada wide 24mm mixed road tread $119.95
And naturally both modern tubular rims &
Why not call us today?
608.257.4737
608.257.7733
Most orders shipped same day via USPS 2-Day Service