Wald Steel Stems
for USA 0.833" Forks
at Yellow Jersey.

Many bikes built here such as the Schwinn Varsity and most domestic mass-merchant bikes used
the smaller 21.1mm ( not 22.2mm) stem size. A few classy imports, such as the incomparable
1972 Nishiki International were built with heavier USA sized fork columns, too. A few examples
are Azuki, Crystal and American Flyer ( Nishiki's ancestors, also built by Kawamura). And a
few Centurion products. And most of the Asian copies of classic cruiser bikes, both vintage and
current, besides the classic originals. This is also a current standard for department-store type
bikes, road and offroad, and most children's sidewalk bikes.

For Schwinn brand bicycles, measure carefully! The American-built models are almost all
21.1mm. Asian bikes with Schwinn label were built both ways (21.1 and also 22.2) right to
the end. Of course "Schwinn" bikes after 1987 are unrelated to the older American company.
Standard height $14.95
Extra Tall $29.95
We always have these for 25.4 bars. They are American made (in Maysville Kentucky) from genuine USA steel.
The tall model puts your bar nine inches above the locknut
Occasionally we find nicer ones but that's random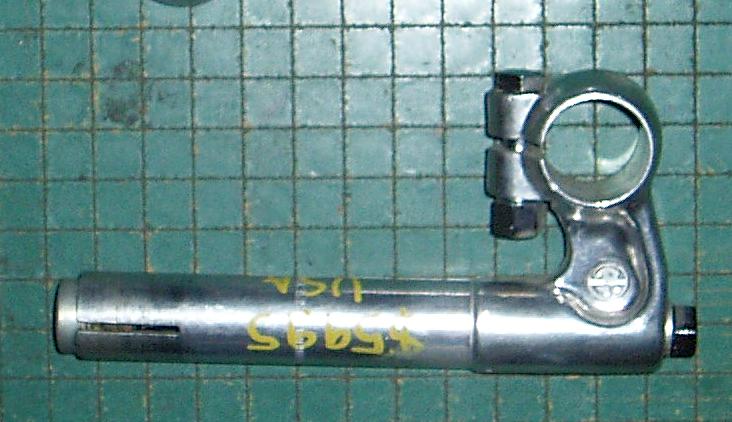 Back to Handlebar Stem Page
Back to Handlebar Stem Gallery