Bicycle Handlebar Stems

We care about fit. That means, in today's world, we need stems that are tall and
short, stems that are horizontally long and not so long, varying angles from
downward-pointing 58-degree Professional Keirin track models, to some new
nearly vertical hi-rise models. To get lots of different shapes of people
on lots of different kinds of bikes, and keeping them comfortable, just takes
a heck of a lot of stems!

New Current Swan is shown below

NEW Soma for 2013!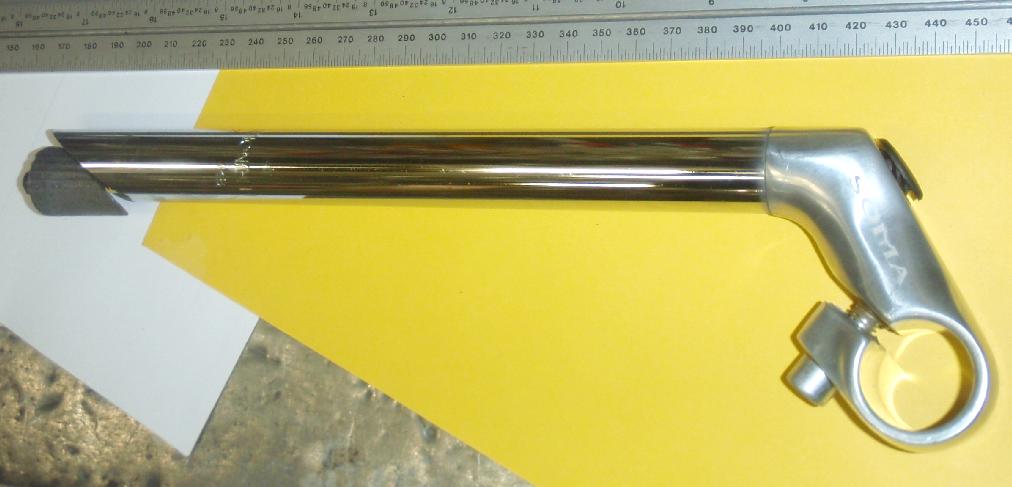 2013 Soma Tall CrMo, aluminum top 290mm overall, 190mm limit line to bar center, 60mm long $29.95
22.2mm for 1" BSC forks, 25.4mm handlebar
We stock quill stems. And not just in standard one inch either. We can help
with those older 0.833 USA small quills, (yes, tall ones, too) big threaded
O/S quills for early mountain bikes and beyond, even O/S+. Yes, we have just oodles of modern threadless stems from $20 to , well, a lot, actually. And that spans
every imaginable sort of material, angle, finish and dimension. There's more! We also carry a
complete line of adapters, sleeves, clamps, shims, risers and whatnot to do things your bike's
designer never intended.
On the periphery, we have some but not all of 22.0mm French quills, adustable stems, tandem
rear stems and suspension stems.
Whatever it takes to get the kink out of your neck, we have it. And when we don't we'll get it. Promptly.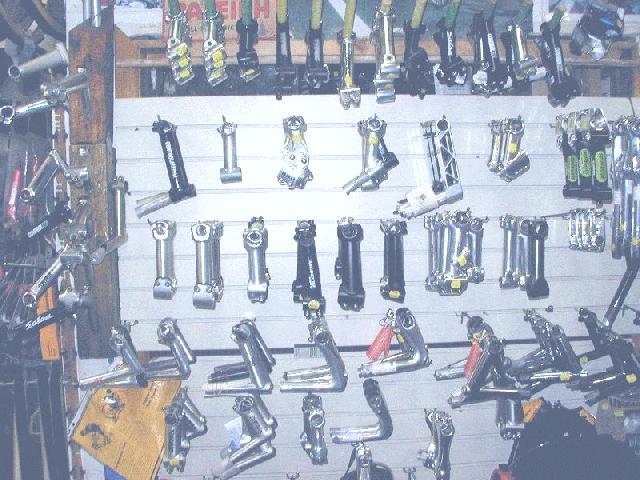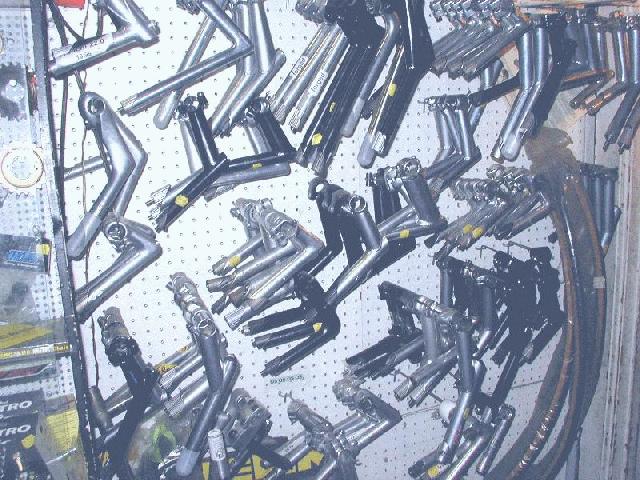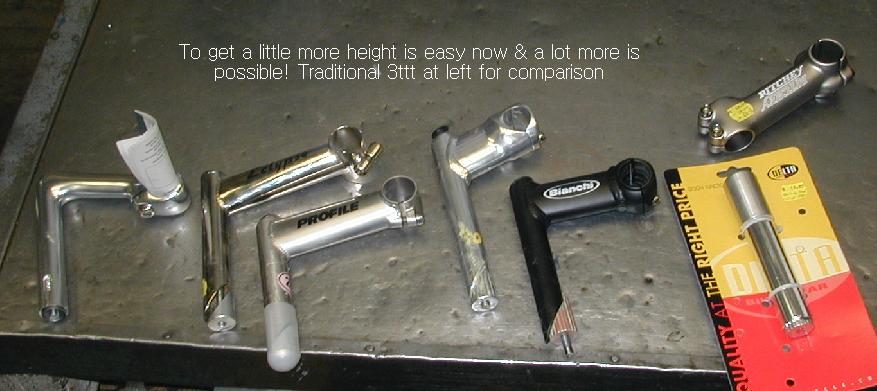 Yes, we still have the wonderful Nitto Technomic stems in both
25.4 handlebar and 26.0 handlebar diameter for threaded forks
If your stem wraps around the fork instead of slipping inside,
please CLICK HERE instead ).
Nitto Technomic below::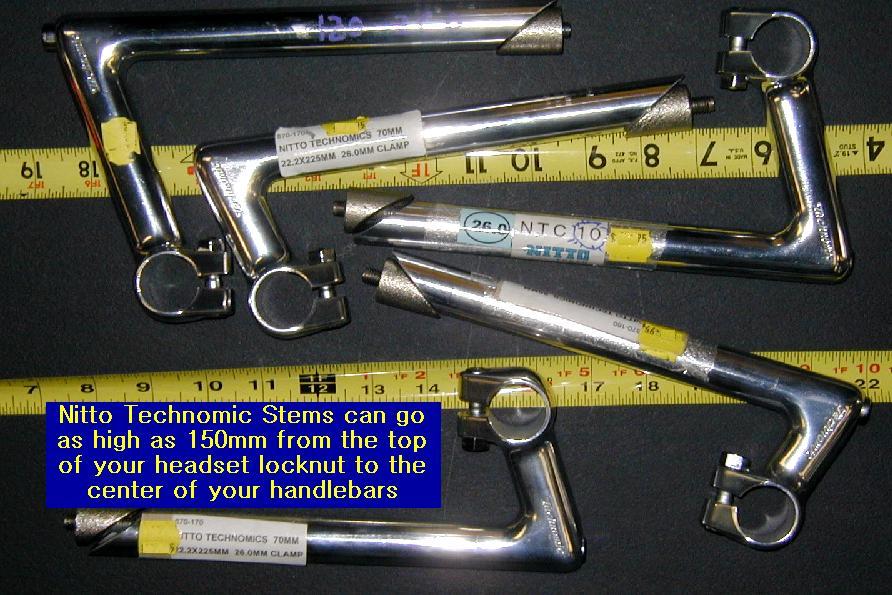 Nitto Technomic above:
Click Ritchey below to enlarge
:
If you have an OS+ or Evolution 1-1/4 Quill
as below, click please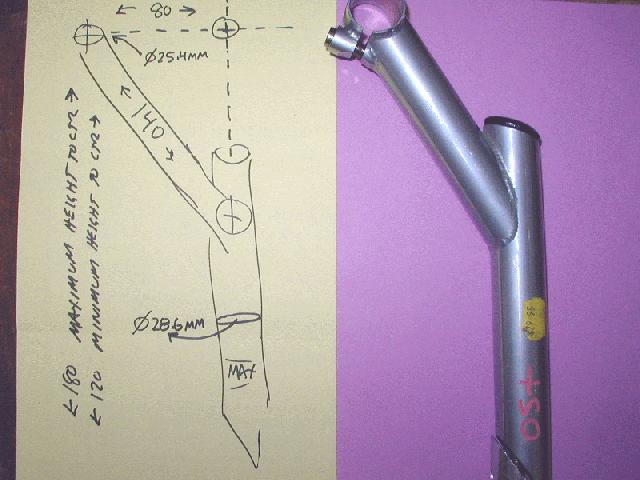 For EVO quill click photo above