Handlebar Stems
for the 21st Century
at Yellow Jersey

We've been in the bicycle business, and just immersed in bicycles, for a very long time. When you see a clean, well-maintained vintage machine in the neighborhood, chances are we sold it new. As a Yellow Jersey ad used to say, "we built your mum's bike!" . No one is more sympathetic or supportive of traditional bikes and their classic stems. There are few things on earth as beautiful as a handmade vintage frame with a shiny chromed Cinelli Number One stem. And those are even more stirring when they have a few scratches and that warm patina of a hundred Sunday rides at dawn.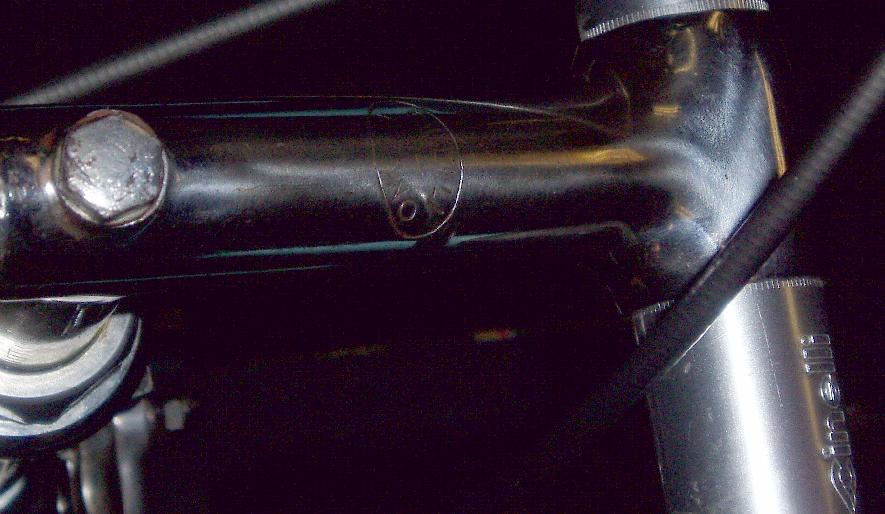 We've got a zillion stems to fit like that, including the wonderfullly tall Nitto Technomic

But that sort of thing isn't for everyone. Consider this pithy piece from the incisive and insghtful Chalo Colina:

" It's hard to look goofier than a Nitto Technomic with 6" of exposed quill and a horizontal extension!

"Makes you wonder whether folks who favor this type of stem conduct their bike trips in the same way-- by overshooting the mark in the wrong direction, then making an acute turn back towards the destination!"

Which brings us to today's topic:

Stems for this
New Century !

Modern bicycle forks are threadless now. Our modern stems wrap around the fork. You can't raise these new stems as you would a Technomic quill stem.
But some things don't change. Many riders return, after a few rides on a new bike, asking for a higher handlebar position.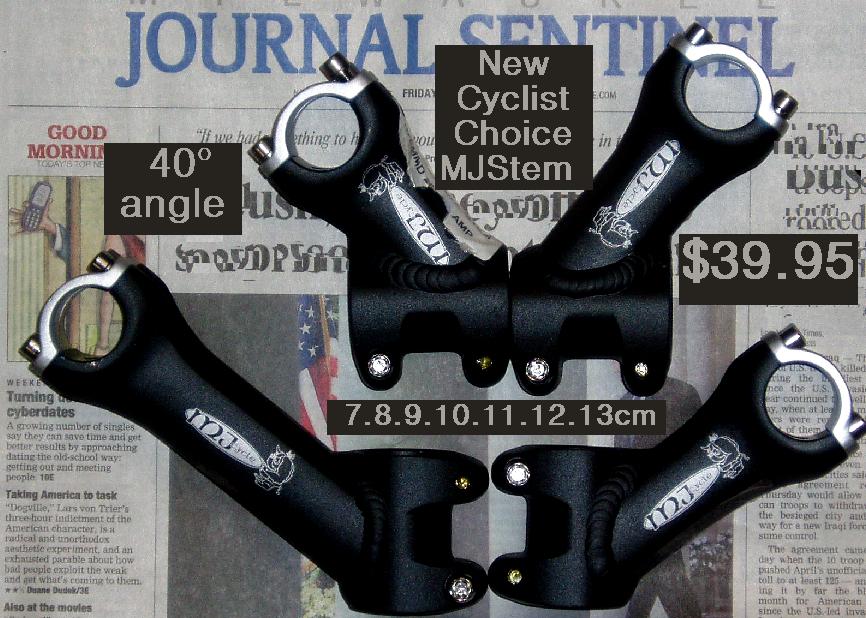 Until recently, that situation forced riders to use klunky heavy adapters , big chunky adjustable stems or riding in quiet desperation with an uncomfortable riding position - lousy choices all! Our diligent bicycle parts guru, Paul Goniu, has finally discovered a beautiful stem for our new century!
These sleek 190gram beauties are a full 40 degrees and come in a full range of lengths. The svelte four-bolt faceplate accepts 25.4, 25.8 and 26.0 handlbars equally well. And if you but ask, we'll give you a sleeve for use with 25.4 forks ( they fit 28.6 forks as delivered). All that for a mere $39.95.

---
New ! Now for 31.8mm bars!$59.95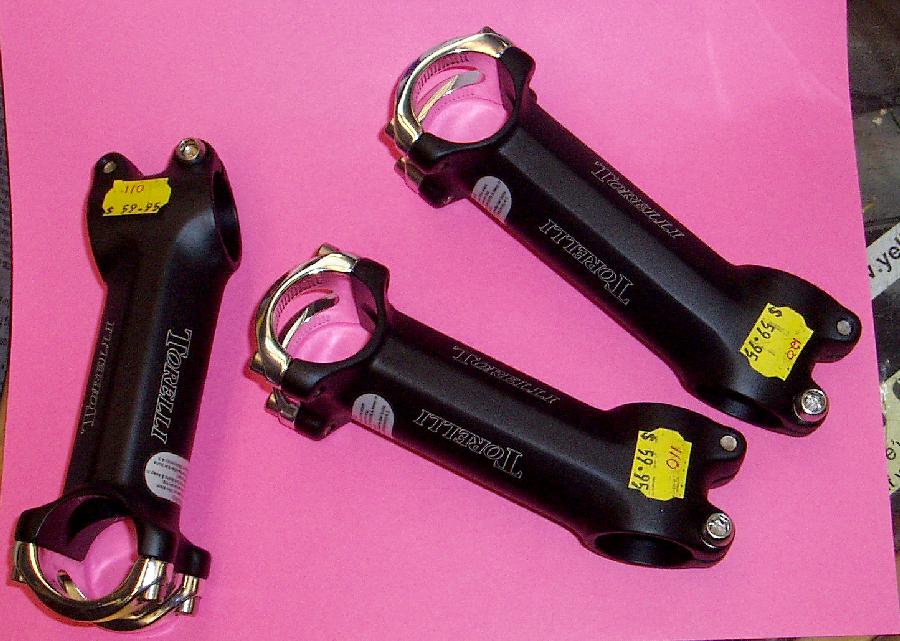 New ! Now for 31.8mm bars!$59.95
31.8mm model in sizes 9-10-11-12 only, 135 grams!
---
STILL NOT HIGH ENOUGH?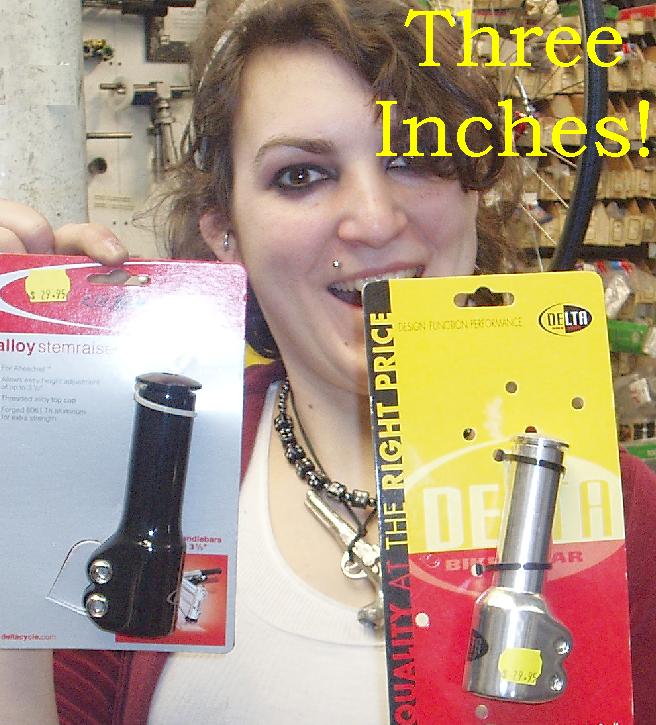 Stem Risers $29.95

| | |
| --- | --- |
| | all the useful things you need to know about how to order at Yellow Jersey |
Gee, that's what I want! Buy an MJStem Now
Here's our main Stem Page
And a variety of stems in our Stem Gallery
Beautiful and robust Nitto bars and stems
Don't forget some new Handlebar tape to go with that
Some new Brake Lever Covers perhaps?
Unrelated but interesting Mr Harvey Speigelhoff has his own page
Anything we forgot? Just Click here to email!