Bring Handlebars

Closer! Often a darn good idea

AX50 Adapter

from

Yellow Jersey

Who hasn't wanted, in the middle of a ride, to move the handlebars a bit closer?
Wouldn't it be nice if you could make a quick and simple change?
Here's one way to do that: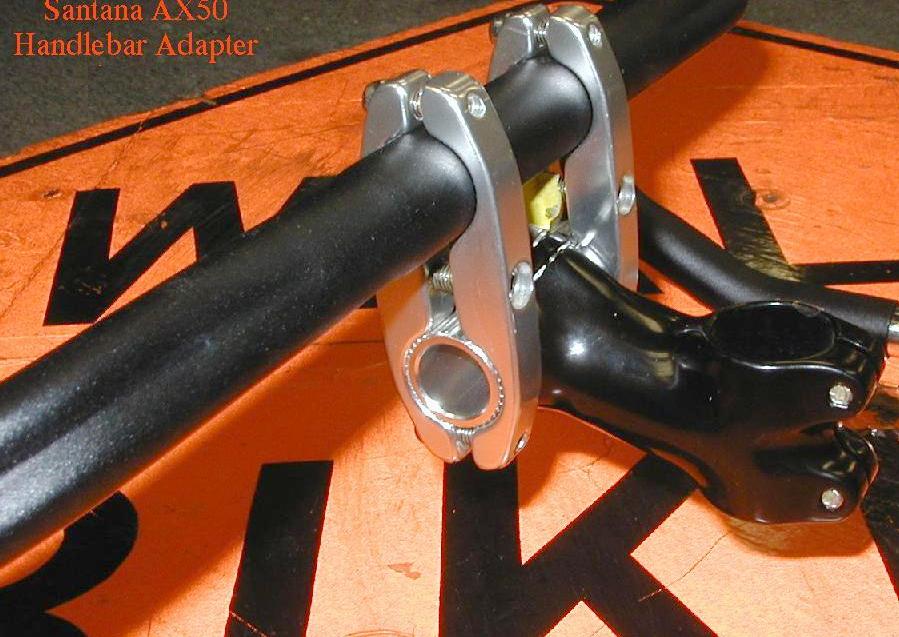 This cute adapter system (the silver part in the photos - not the black handlebar, nor the black stem) fits the most popular existing format of handlebar and allows you a full 50mm swing. Of course you can bring your bars closer but sometimes you want to move them a bit farther and that's easy to do with this system. The center is for 25.4mm / 26.0mm so it fits nearly all modern touring bikes and most race bikes too. Installation and adjustment are done with a normal 5mm allen wrench. Here's another photo: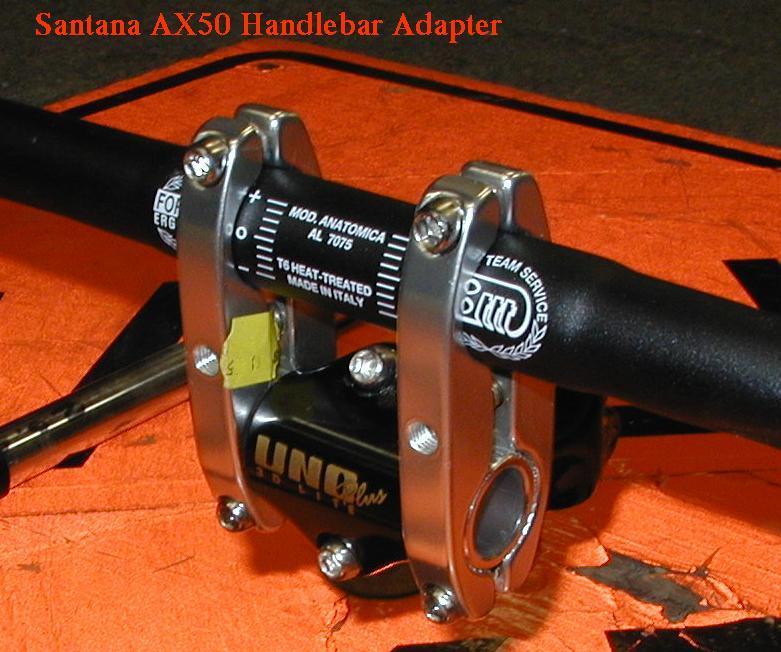 The very best part of this is that it doesn't matter if your fork and headset are threaded or not! Oversize or normal both work fine! French? No matter- it fits! This cute little thing happens to be a wonderful application of my personal management theory, Solving problems is work. Avoiding problems is fun! Only $59.95. When you install, grease all the bolts well and torque them evenly all around. Pull on the handlebar hard before you get on the bike just so you know everything is solidly fastened - as you would with any other handlebar or stem installation.
OK, there's one not-so-great aspect of this. Who the heck thought "AX50" was a good name for this thing?
New black version for 31.8mm handlebar $69.95