We recently acquired a large selection of 'new old stock ' vintage merchandise from a European
service shop which is closing. In Zeus we have these and only these items.
please do not write to ask us for a rear hub or a left crank arm!
click for MORE NEW OLD STOCK lots of Campagnolo!

big vinyl Zeusauthorized dealer sticker 14 inches oval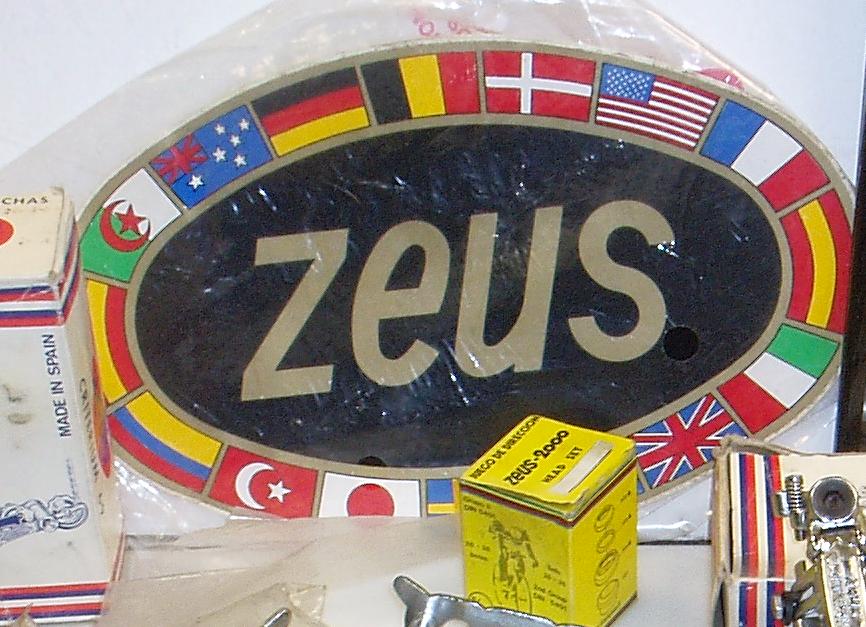 Criterium Rear Changer Cast bronze, similar to Campagnolo GranSport and the first model Record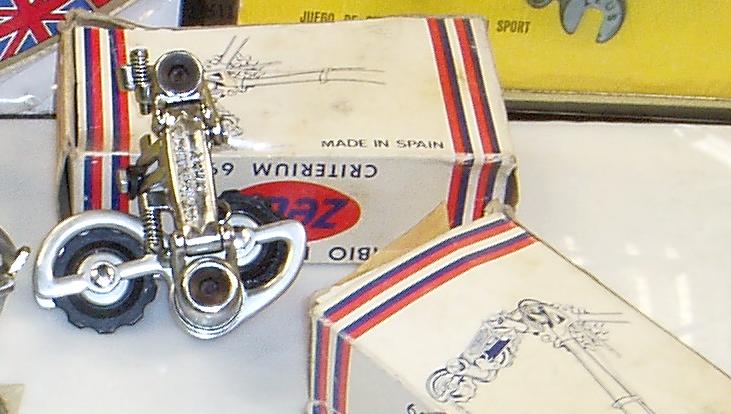 Zeus 2001 Brake Levers New with box, fresh hoods, quick release model with adjuster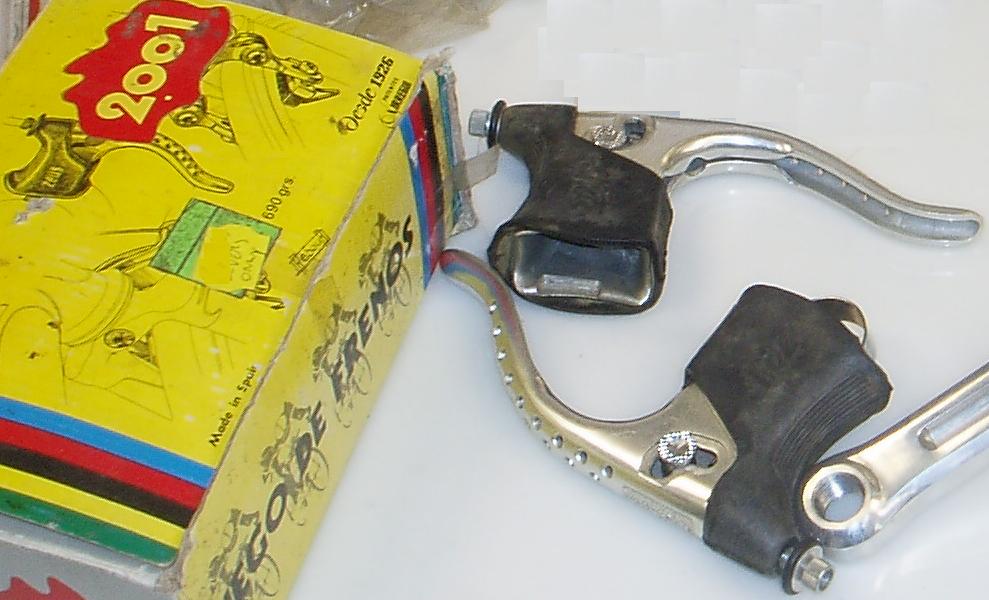 Zeus Criterium Shft levers clamp-on. Can switch to braze on using Campagnolo small parts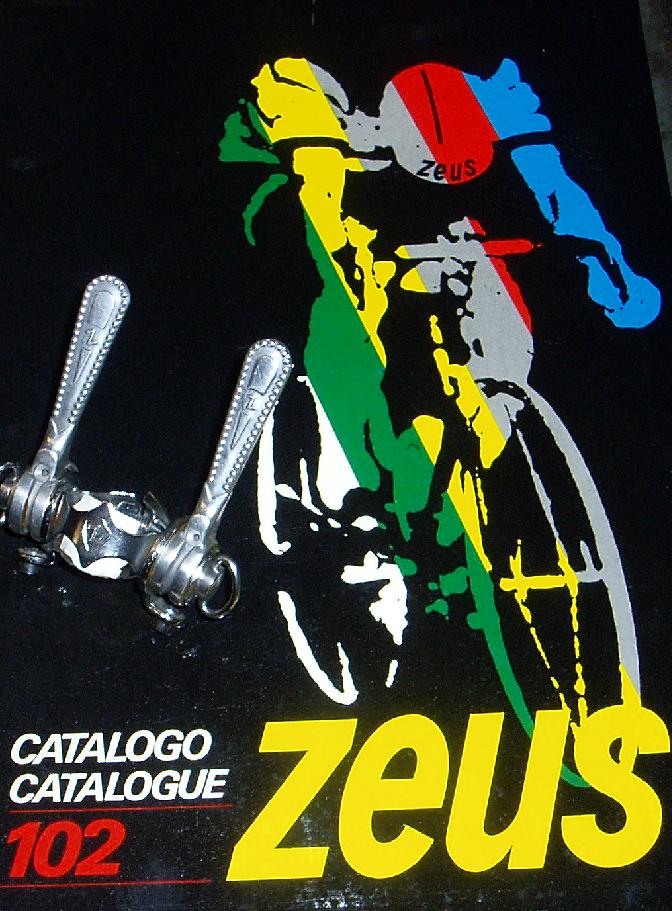 Zeus BSC Criterium model pedals . Right is opened, left in sealed original package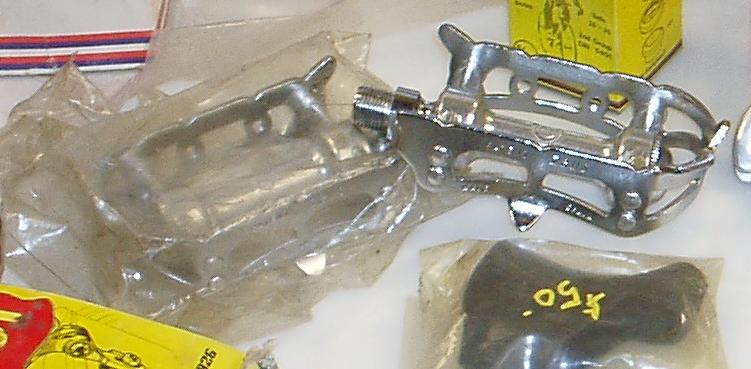 Zeus Criterium right side arm new perfect 121mm bcd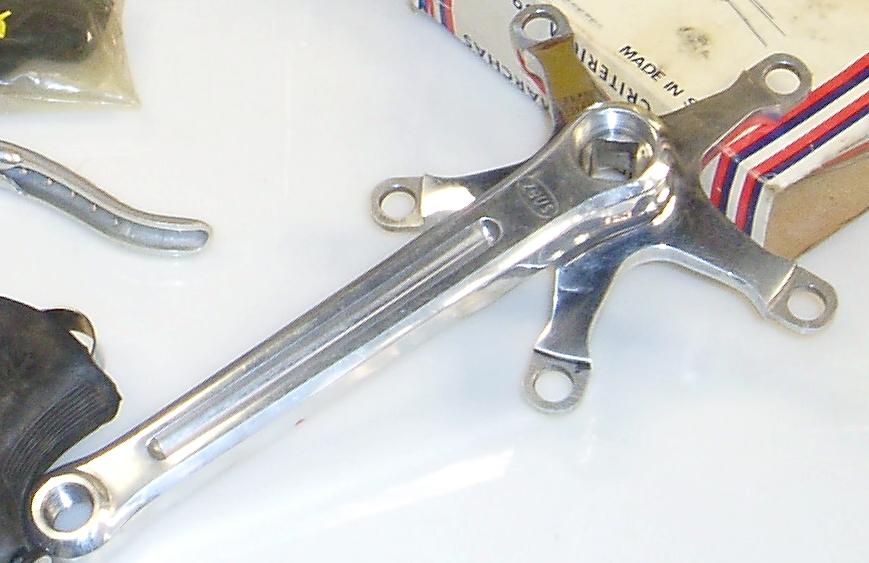 With any Zeus purchase we'll include a freecopy of this cool Zeus product guide 11"x17"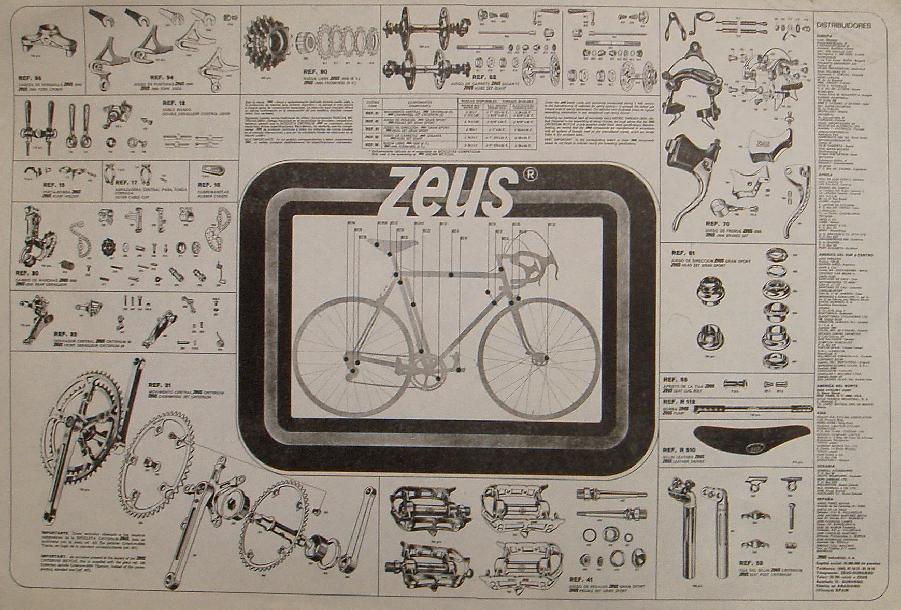 Zeus Components Available
NEW, PERFECT, ORIGINAL PACKAGE
Zeus Big Sticker $-out-
Zeus Criterium Rear Derailleur $199.95
Optional adapter for frames without gear tab $19.95
Zeus 2001 brake levers in box - out -
Zeus 2000 brake hood, black - sold -
Zeus Shift Levers $139.95
Zeus Pedals $- sold out -
Zeus Criterium Right Cranks New BSC 172.5 $-out-
Zeus 2000 outer chainring New Black 54t $139.95
Zeus BOX for 2000 headset $ - out -
We have limited Zeus small service parts