componenti classico!
Vintage Pro Tranche
at Yellow Jersey

We are occasionally able to buy single pieces and also groupings of merchandise from
businesses which are closing or moving or have changed hands. And from manufacturers,
distributors and retail stores. We trade with friends in the bicycle business, on many levels, worldwide.

We recently acquired a large selection of 'new old stock ' vintage merchandise from a European
service shop which is closing. Here are a few representative items. If your interest is piqued, please
call or write! we have M O R E !
Click the 'email" click or "how to order" below.
Know a rider looking for vintage equipment?
Send this page link! We just love referrals !!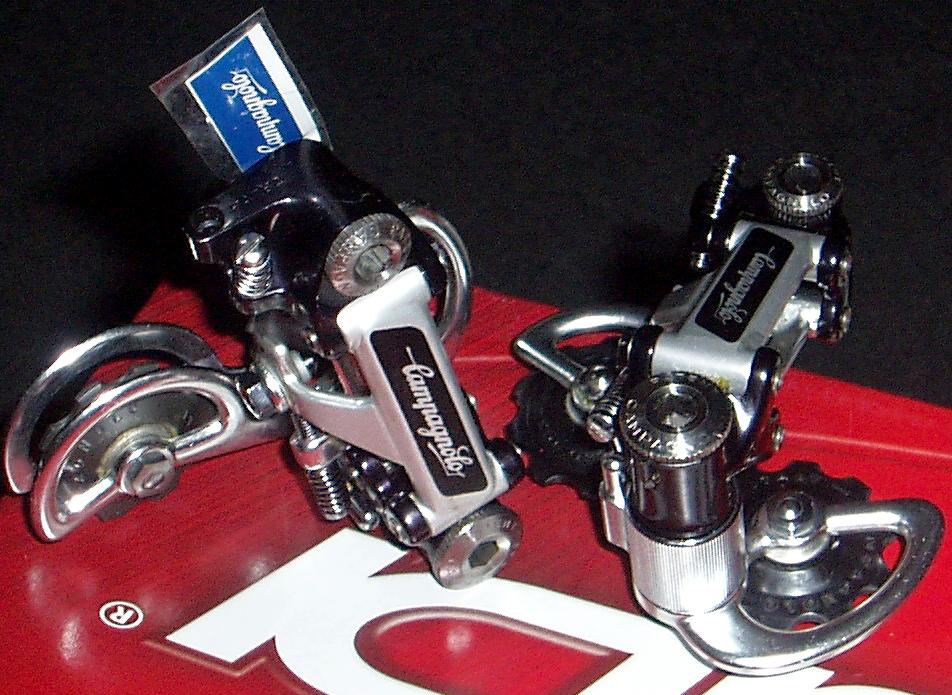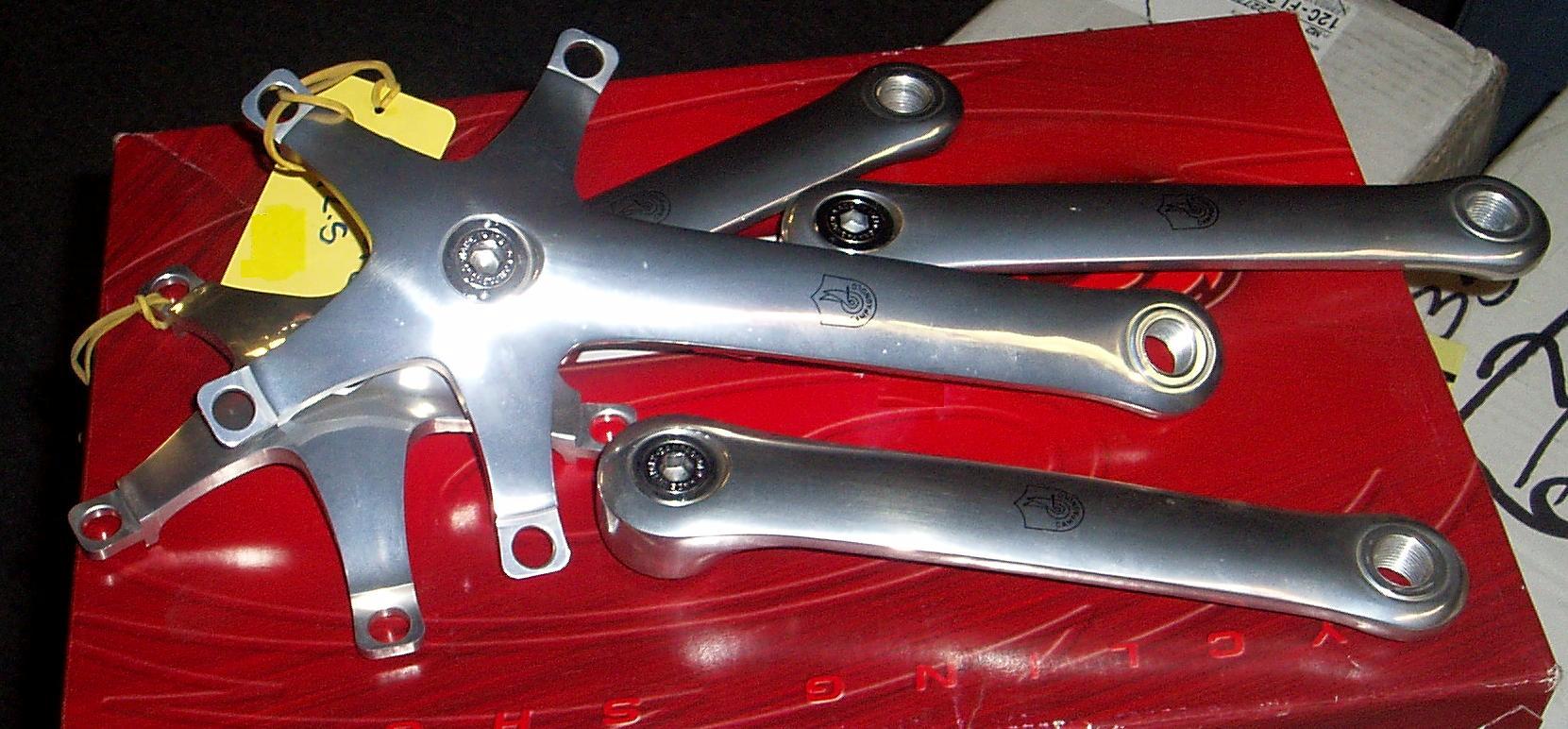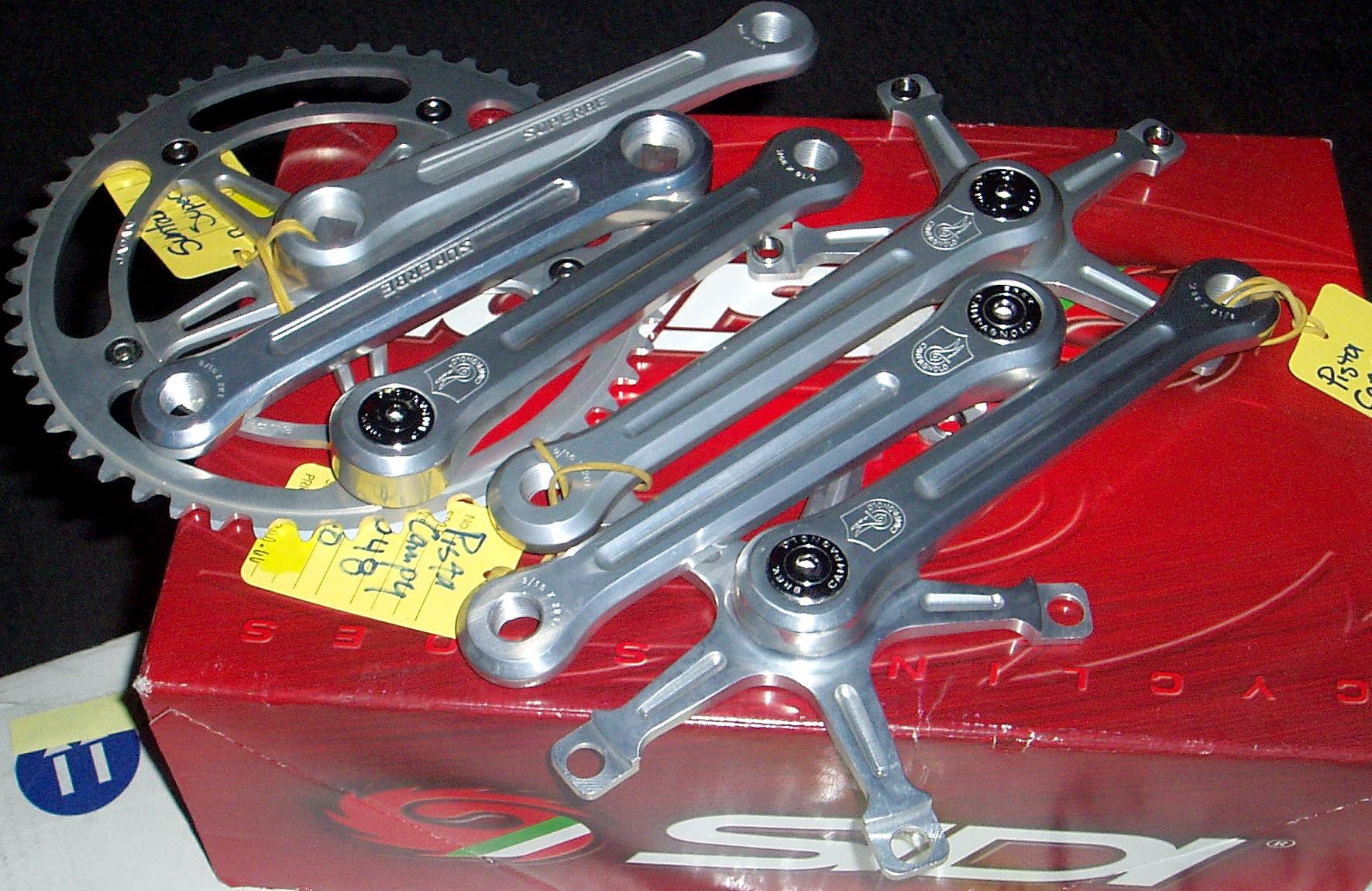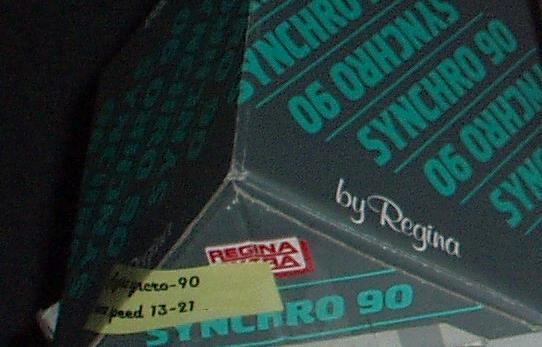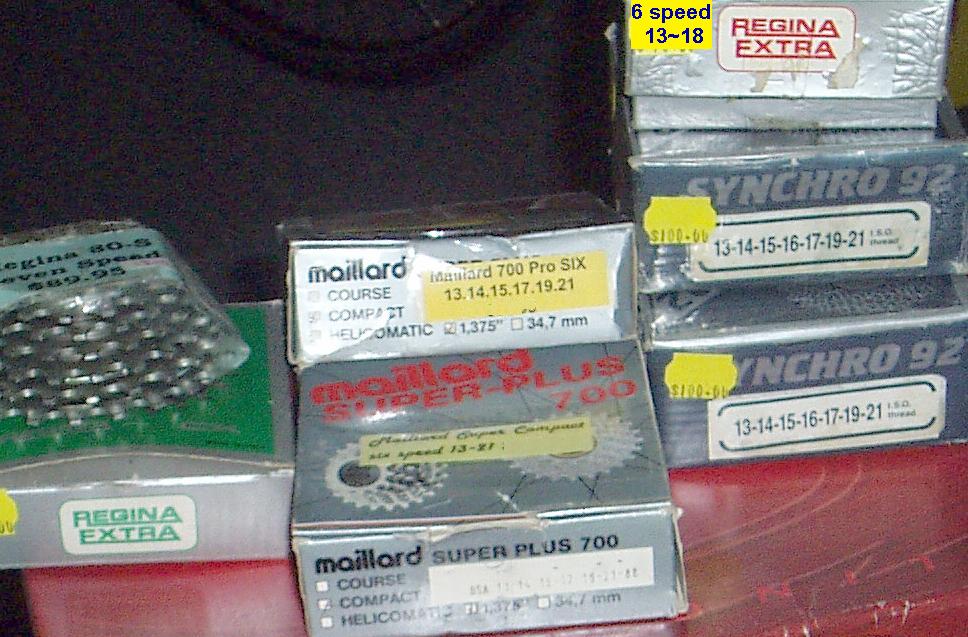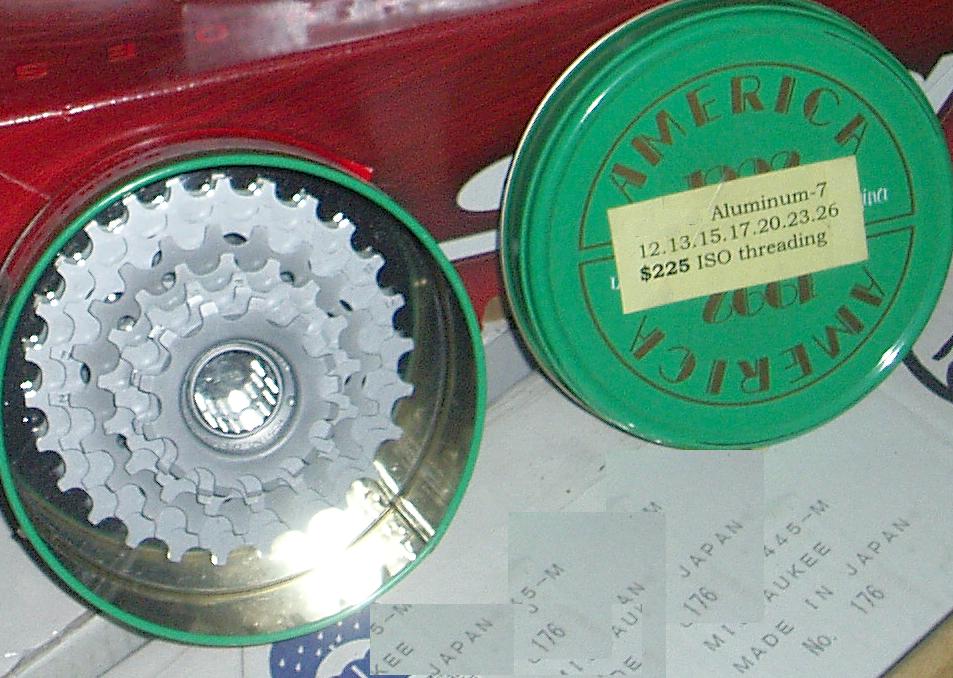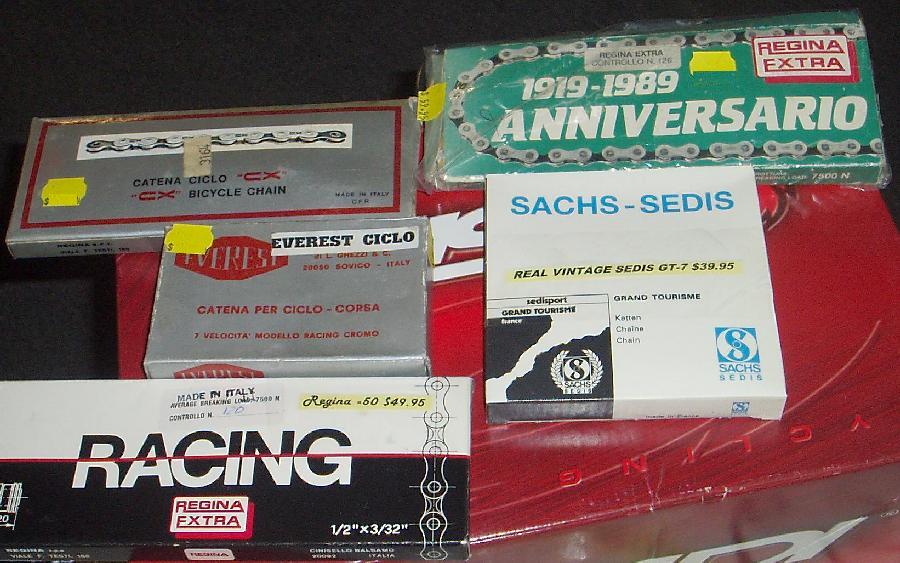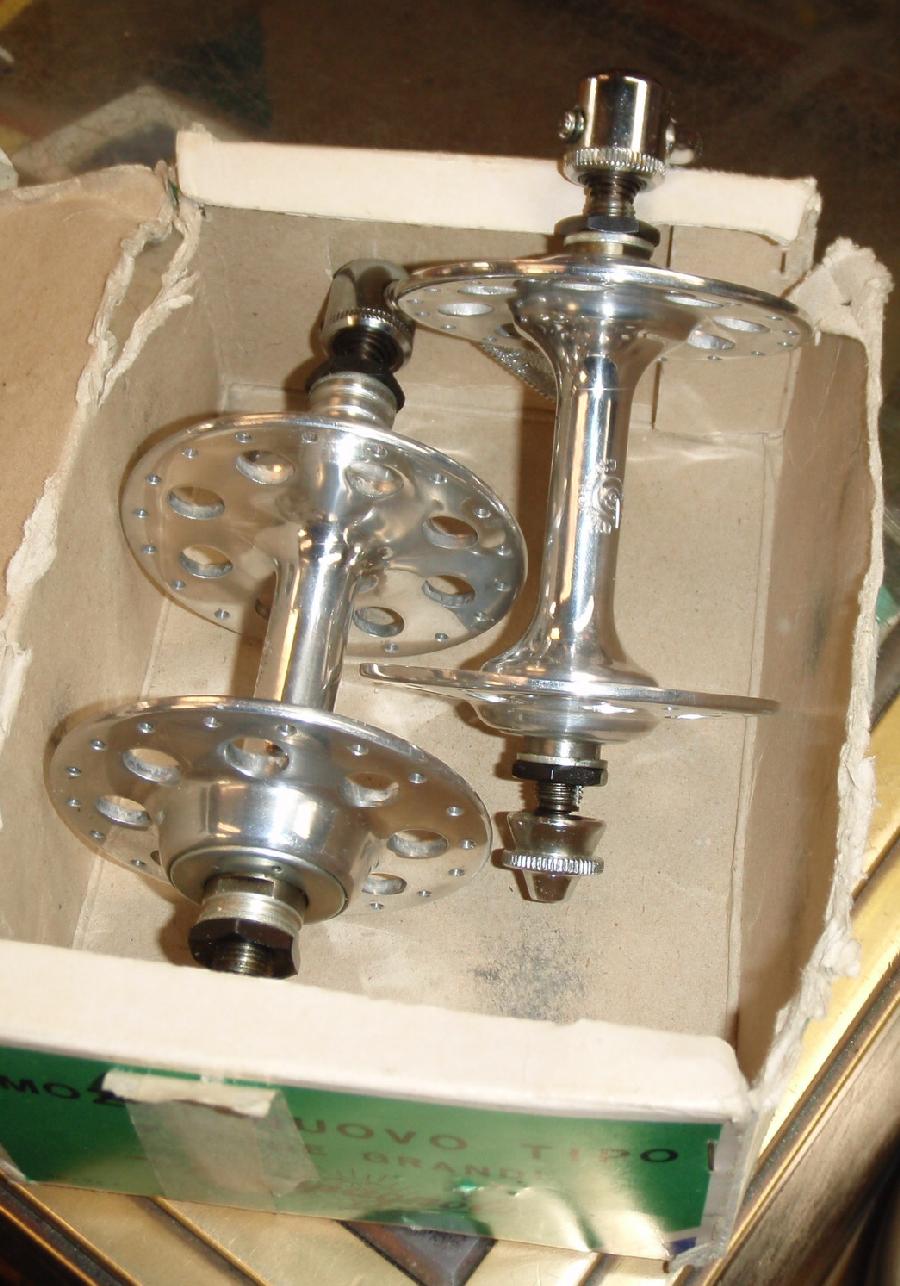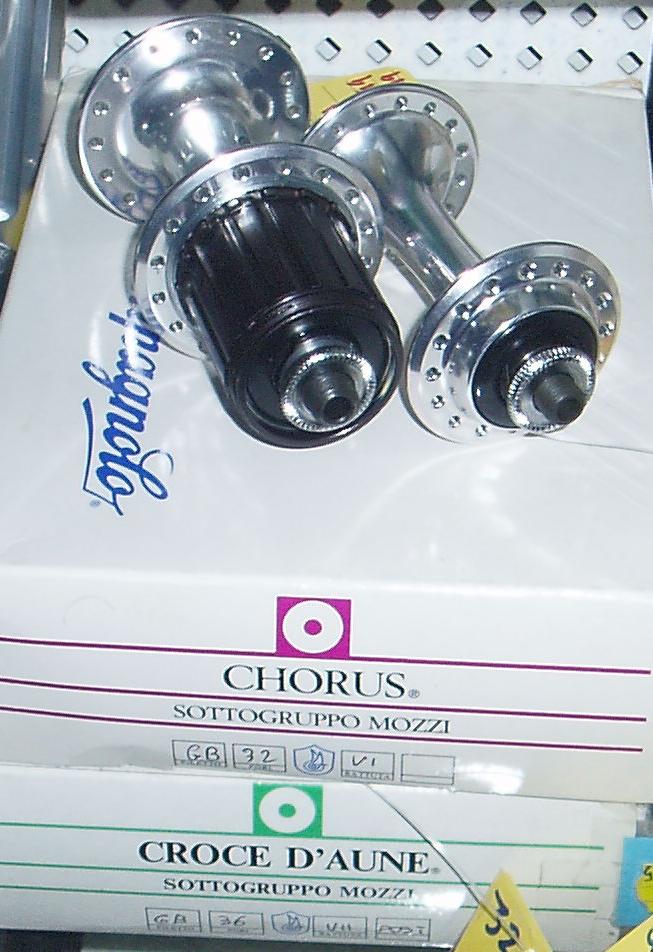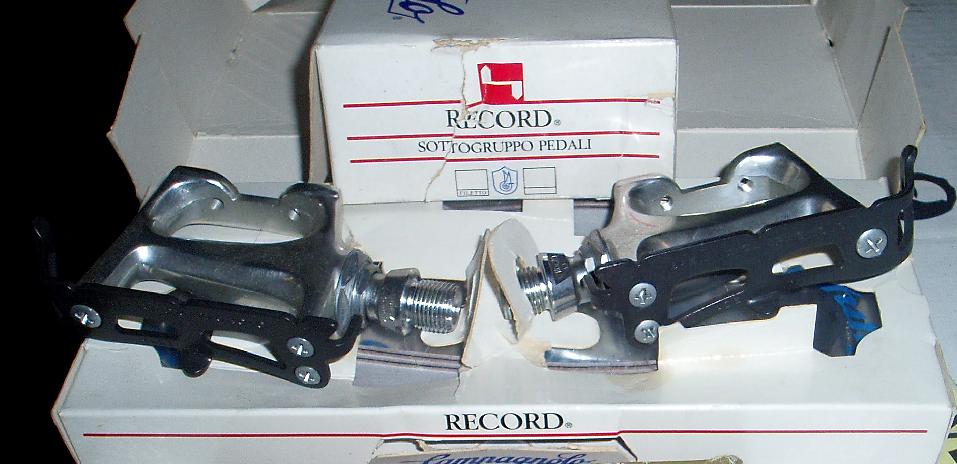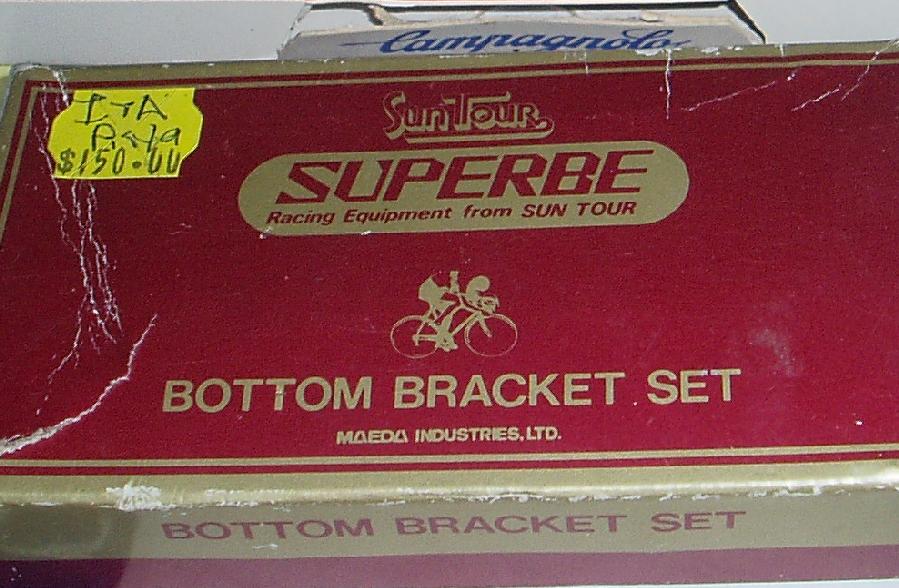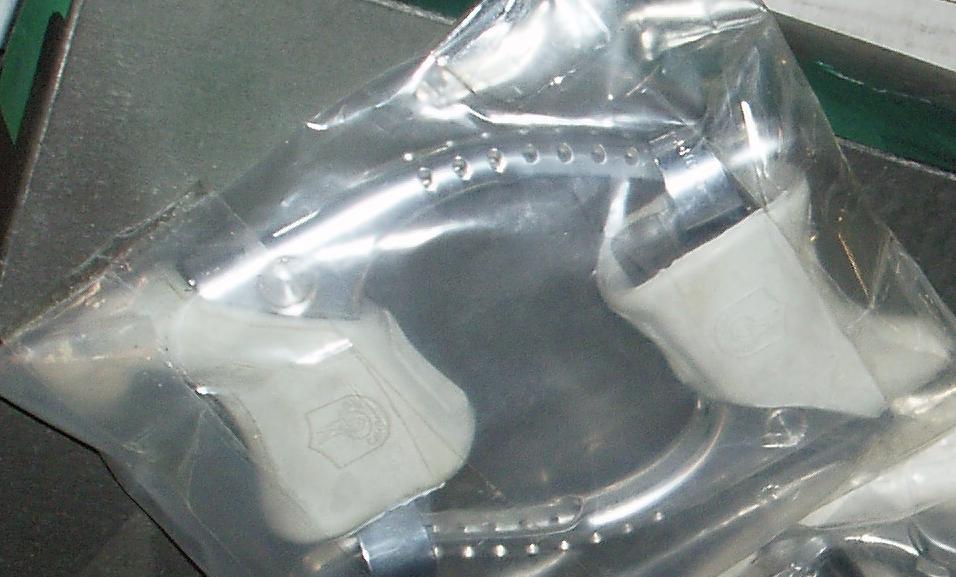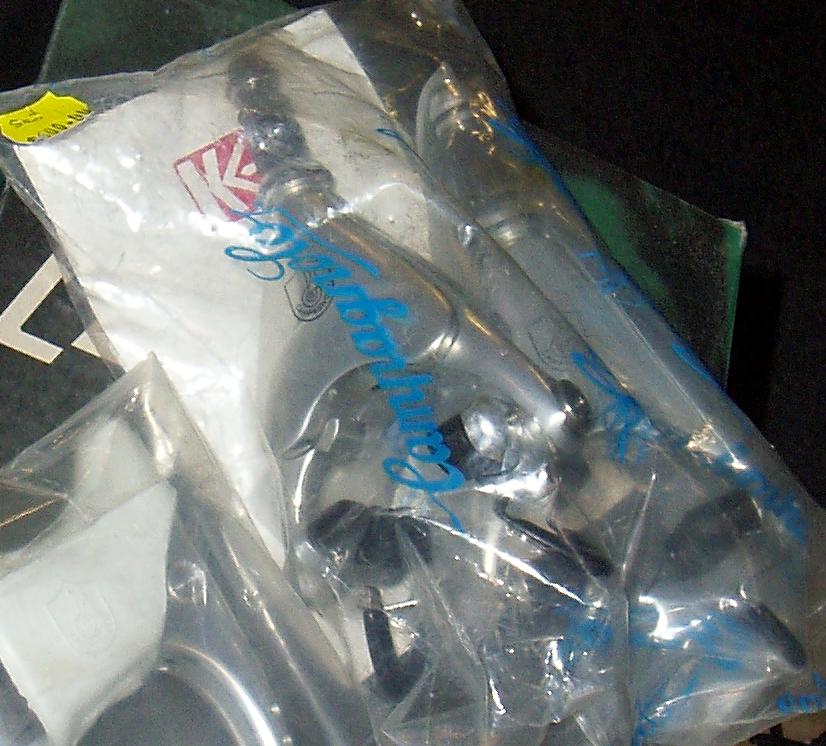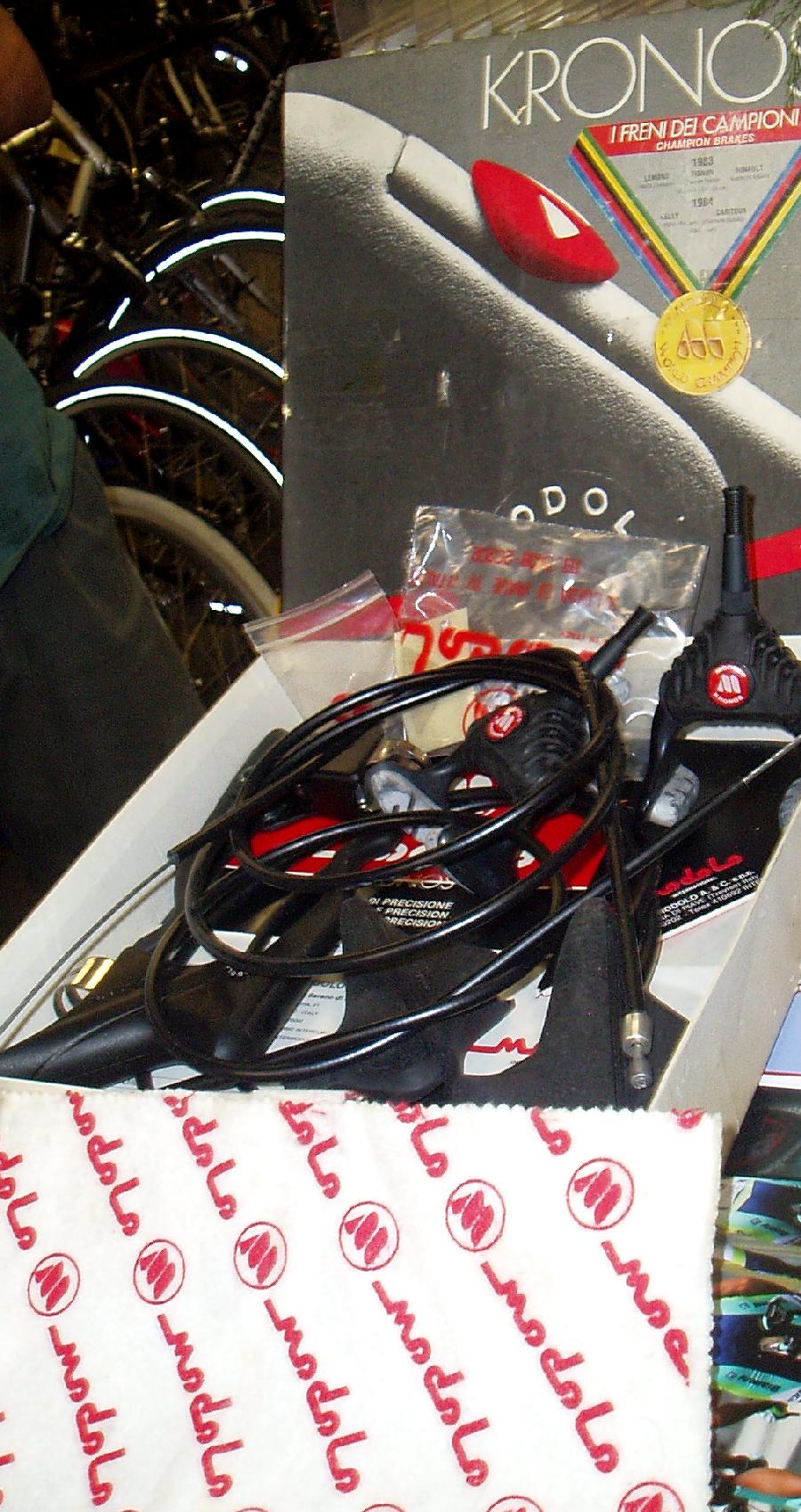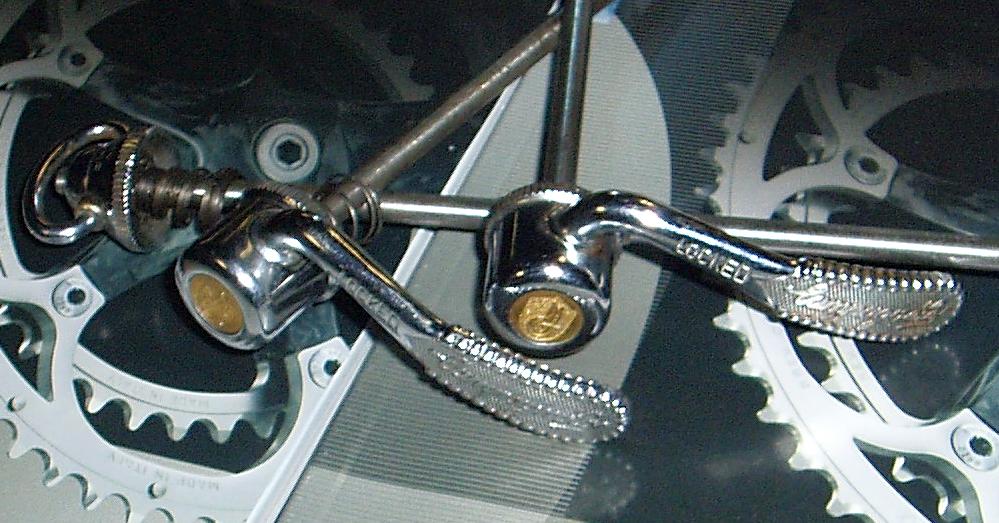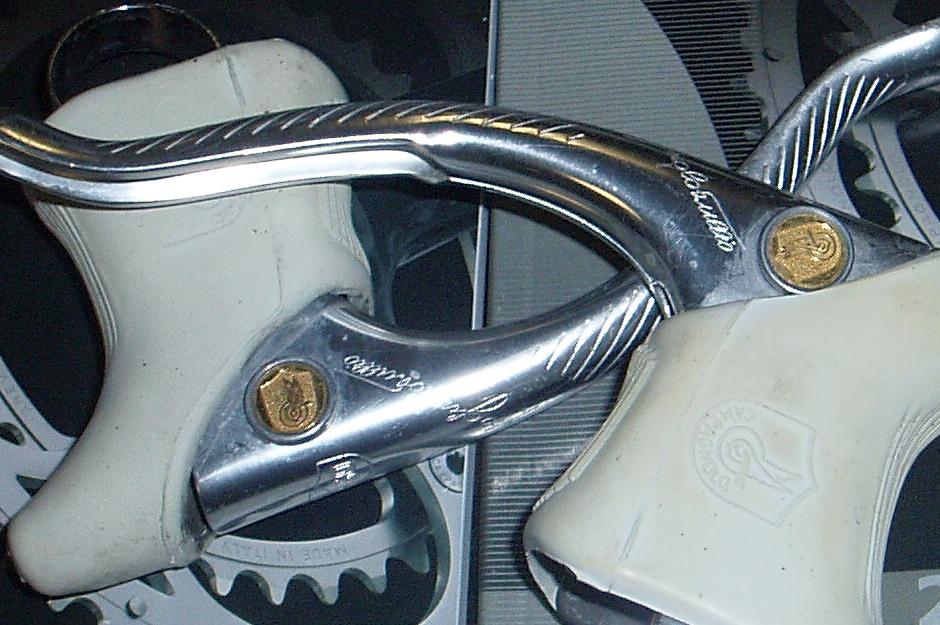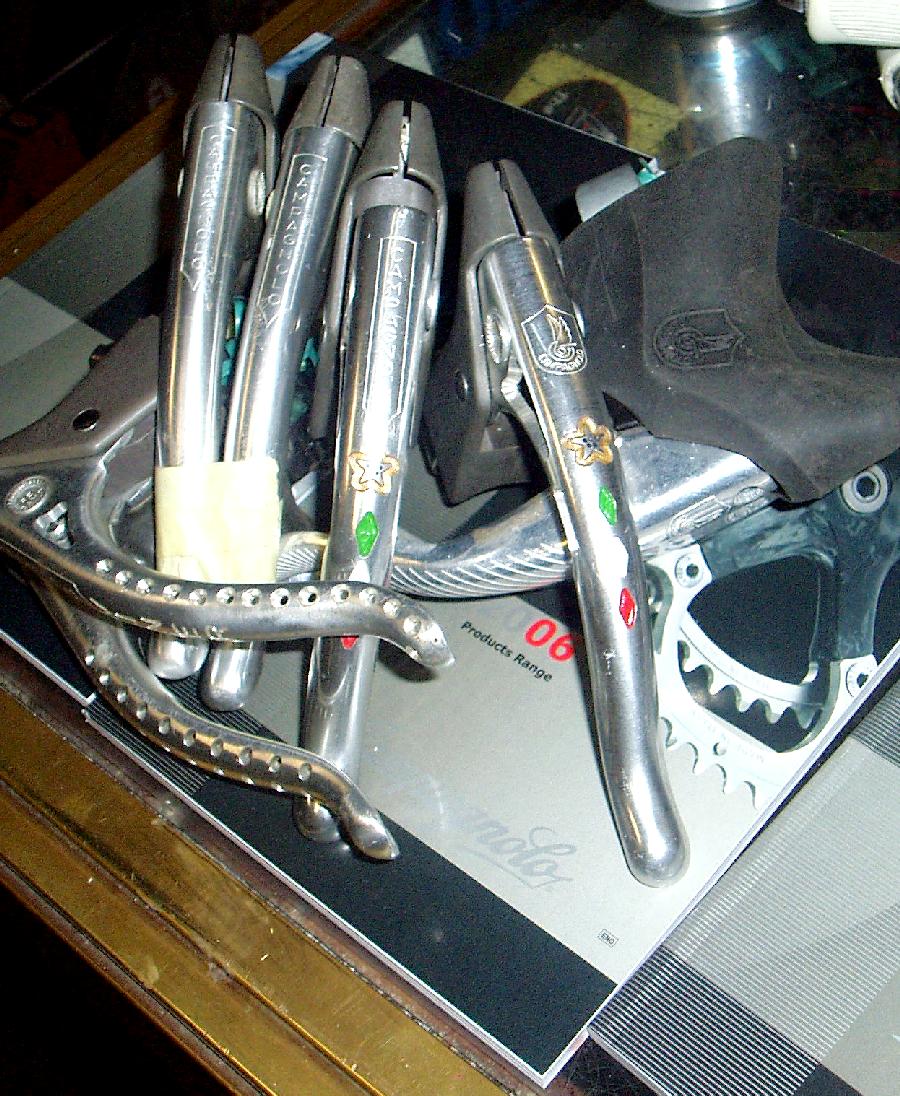 Vintage Components Tranche:
All equipment N E W not used
Y E S we have other similar goods (but not everything)
Campagnolo late model Super RecordTitanium R Ders $ 479.95*this is white!**invisible*
Too late! All new in box rear changers sold. Sorry. Maybe later
OUT Super Record rear all sold
1983 Nuovo Record 1020/a Rear changers new-in-box $479.95
N E W ! Super Record 1974 Key Fob Gift<==click !!
Similarly, we have a small finite number of the items on this page
C-180 Record Road arms 172.5 $XXX/pr all sold
1987/1988 CHORUS Road arms 172.5 $-sold-
Yes, strada arms include 7mm self-extractors
Yes we sell the reverse crank extractor tools, $79.95
Yes, chrome 7mm self-extractorsincluded, accepts 135mm ring(s)
Suntour Original Superbe Track crank set all sold !
Superbe Track all sold
Campagnolo Record Pista arms 165 or 170 $all sold !
Regina Syncro 90 Freewheels 7X 13~21 $120
Maillard Pro Sixes 13~21 $95.00
Regina 80-S sevens 13~23 $120
Regina Extra Six Freewheels 13~18, 13~19 $120
Regina Syncro 92 Freewheels 7X 13~21 $120
Regina Corse Oro Six Freewheels 13~20, 13~21, 14~21 $120
Everest Oro Six Freewheels 13~21 $120
Regina America Superlight Aluminum 13~21 seven $225
Regina America Superlight Aluminum all others sold
Everest Star Aluminum body; Aluminum cogs 13~18 sixes -out-
Regina Oro FIVE Freewheels 13~19, $-out-
Vintage Sedis GT-7 chain $39.95
Everest CX-6 chain $60
Everest Extra 7 chain $60
Campagnolo Nuovo Tipo High Flange 36h pair New in Box $-out-
Suntour Superbe MD-8 Cassette 12~21, - out -
Original color box Regina Oro classic chain $95
Regina Anniversario Chain seven $-out-
Regina CX-S Seven Chain black/chrome $89.95
Regina Racing "50" chain Six $-out-
Suntour Superbe Pro Hub Set w/cassette 36x36 - out -
Suntour Superbe Pro Hub Set w/cassette 32x32 - out -
Campagnolo Croce d' Aune 32x32 hubset in box $- out -
Campagnolo Chorus 32x32 hubset in box $- out -
Campagnolo Original C-180 Record SGR Pedals all sold !
toeclips extra. Yes that is the 'triple bearing' pedal!
click for more Campagnolo Pedals
Suntour Original Superbe Track BB Set $150 [ITA]
Campagnolo Record Track BB Set 1046P $gone
Campagnolo Record Track BB Set '90s $150
fits same, new box
Campagnolo Croce d'Aune Delta Brake Set Complete $-out-
Campagnolo C-180 Record Delta Brake Set Complete $-out-
Modolo Kronos Sets s o l d ! complete! tools, display box, documents.s o l d !
Campagnolo "50th" Skewers PAIR$ -out-
Campagnolo "50th" Skewer FRONT$ -out-
Campagnolo Croce d'Aune Skewers PAIR$ -out-
Campagnolo "50th" White Hood Levers --OUT--
Campagnolo C-180 Record 1987 Black Hood LeversPAIR $350
Campagnolo Record '90s White Hood LeversPAIR $325
Campagnolo Record '90s Black Hood LeversPAIR $325
Gipiemme Copy of Record with fresh gum hoods PAIR$199
Modolo Master Problack lever, real gold pivot, aged hoodsPAIRall sold !
Campagnolo Super Record '70s NO Hood LeversPAIR $-out-
Campagnolo Record late '80s Latex Hood LeversPAIR $350, click
Click Big
Campagnolo Super Record '70s Gum Hood LeversPAIR $-out-
Gipiemme Record Copy levers; latex hoods $199
latex covers are aged - not perfect Click image
Click Big Photo
Campagnolo Super Record '70s Panto NO Hood LeversOLMO pr $SOLD
with gum hoods $-out-
Campagnolo Record '80s Panto NO Hood LeversVINER pr $-out-
USED Modolo Super Orion aluminum (not nylon) Aero Levers Grey Hoods $90
Modolo Speedy Levers Silver w/Black hoods new $-out-
Modolo Speedy Levers Silver w/Latex hoods new $-out-
NEW ARRIVAL Campagnolo 1037a Superleggeri pedals new in box $499
NEW ARRIVAL Regina Oro Five freewheels 13~20 $ - out-
NEW ARRIVAL Regina Oro Six freewheels 13~20 $120
Gipiemme GPM Road Crank Sets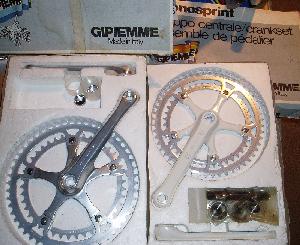 Silver $399 White $*out* interchange with Nuovo Record/ Super Record
Gipiemme BB set $199 interchanges with 1046a Campagnolo
Italian thread only