Here's the details: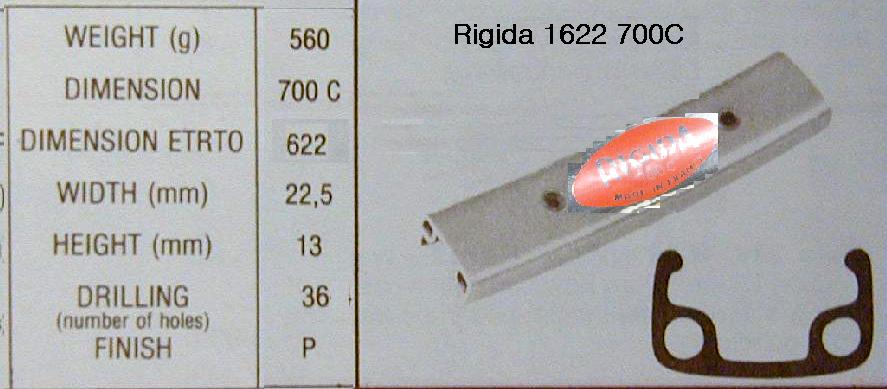 Note: The remaining pairs of these rims are non-hooked rims.
$ -* SOLD OUT*- each, 36 holes only, while they last.
For a memory refresher on why these were
considered the premium quality touring rim
at the time, just click to see
what other rim makers like Weinmann offered in that era.
Yes! That's the rim I want to order right now!
Maybe! I need a bit more information about them first!
Not Quite! I need some 27 inch rims for my bike
These classic design rims build well in 120mm and 125mm formats. They are simply neither heavy enough nor stiff enough to build a modern 130mm or 135mm wheel with its concomitantly high and uneven tension. If that isn't clear to you, you and I should correspond
MORE VINTAGE RIMS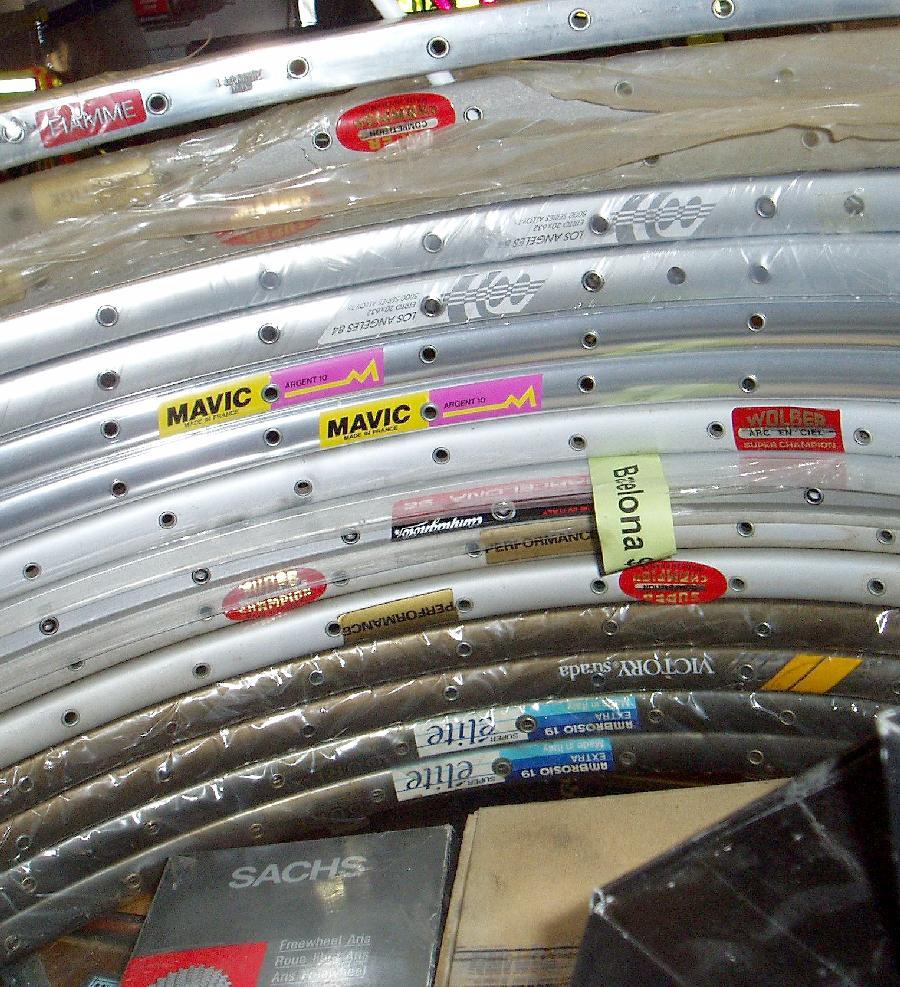 yes! we have 27-inch, 700C, tubular, 650B and other vintage NOS rims!

We have plenty more vintage rims of
all descriptions - maybe even the ones you seek!
Here's a tranche of Italian vintage equipment, the last carton, with rims, arrived April 2006
Here's the amazing Araya ADX Aero Tubular Rims the seminal design from the eary Aero era.
Click classic tubular rims
After the Velocity Aerohead Clincher, which is only 400g with an asymmetric rear design, other rims pale from comparison. If you prefer clinchers, this is it!
Call or write please.