3Rensho Original

Factory Decals

and

Stickers

from

Yellow Jersey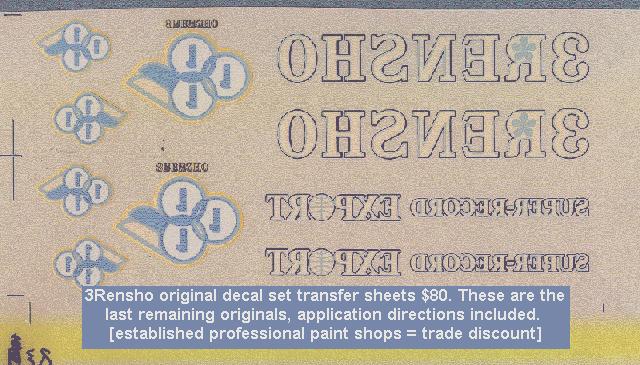 At the demise of 3Rensho we were able to obtain some of the original factory film transfers for these beautiful bicycles. True film transfers as these are extremely thin and hold color well. They are installed over fresh paint and under a clear coat. Installation of film transfers is skilled work, best left to a professional restoration painter for best results. The scan above is viewed through the translucent carrier sheet but shows the full set for one bicycle.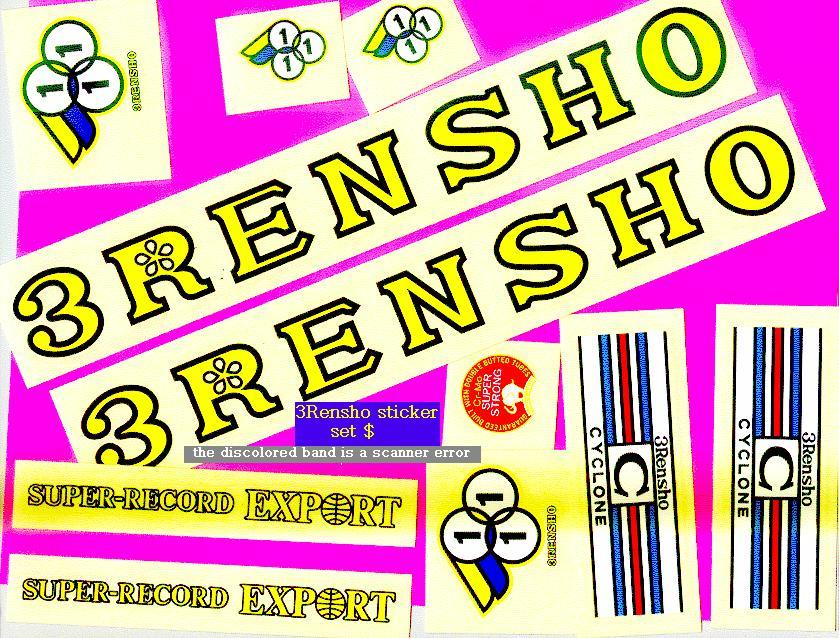 We have some of these (above) vinyl sticker sets for the Athlete, MT-24, and other series 3Rensho bicycles. Mr Konno also used these as 'event' stickers. Just like any other stickers, clean the surface with alcohol and apply. No special skills or clear coat are needed.
3Rensho Professional Series Film Transfer Set $AVAILABLE ONCE MORE, $80

NO MORE 3Rensho 'Event' Sticker Set $- OUT-
I'm painting my bike! I need decals!
3Rensho Team Support Windshield Sticker and Kanji Stickers