2005 Bianchi
Reparto Corse
XL CARBON
at
Yellow Jersey

Bianchi's head designer, Sky Yaeger, told us she was riding a 53cm Bianchi Carbon and just loving the heck out of it with its wonderful ride and super light weight. She told us to buy one. So we did

Incredible.

Right out of the box, this frame impressed us with its true 3-pound weight. We've come to expect that "3lb" frames will be a few ounces past, but not this one! The fork is also sleek and impressively light. The modern multi-shaped carbon construction gets a lot of attention - - especially in our store where almost everything that isn't a Kestrel is steel or titanium. Good looks are one thing but we were even more impressed with the ride!. One expects carbon should be "different" [even though the new Kestrel Talon is so solidly "normal" but you know what we meant]. This bike rides just like a handmade Italian race bike - because it is!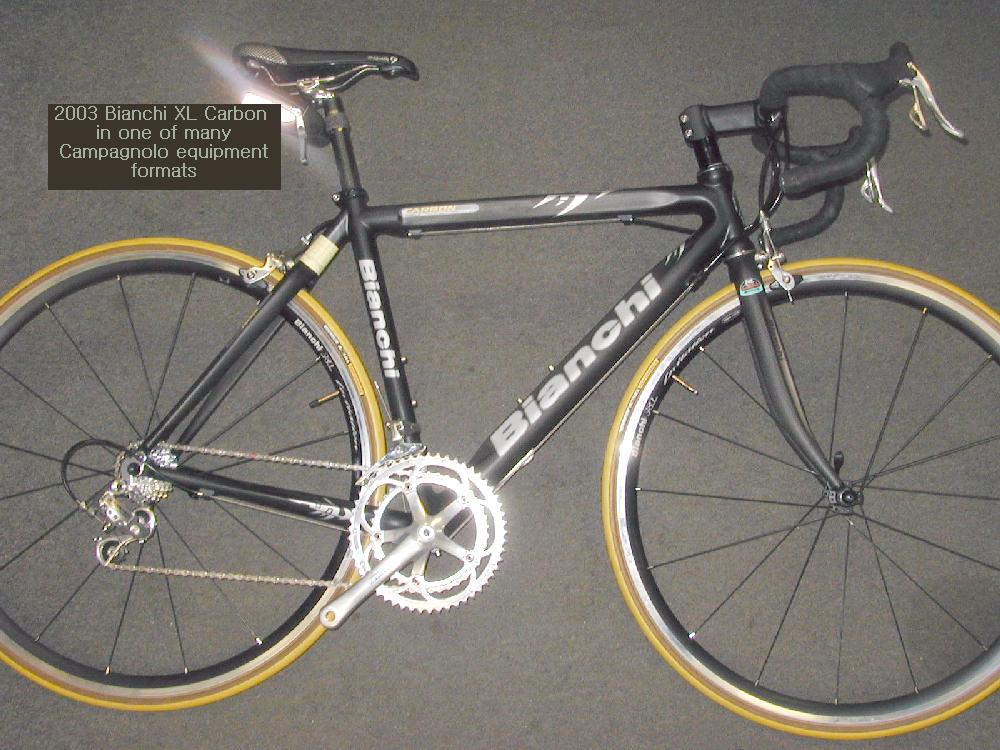 We built our first one wth Campagnolo Centaur Ten equipment and Bianchi's XL Levitation wheels.
2004 model has Celeste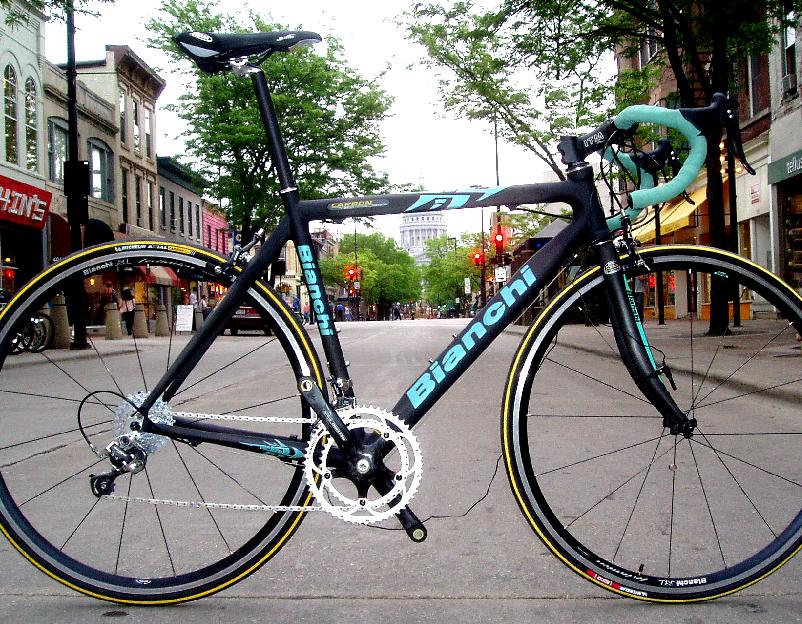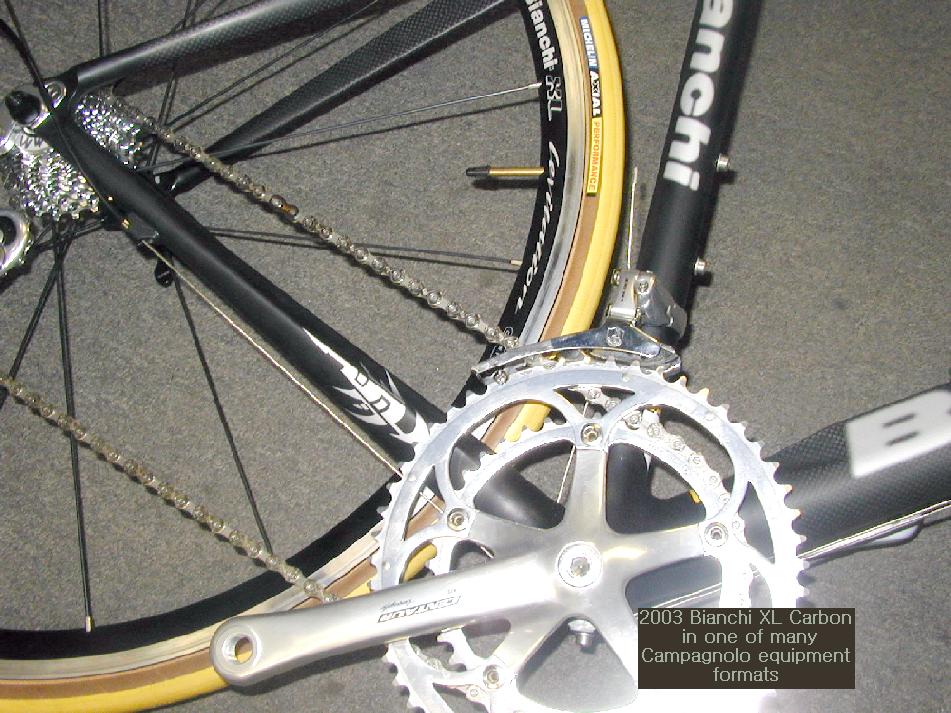 We chose those 16-spoke wheels because they looked nice on this bike with their carbon hub centers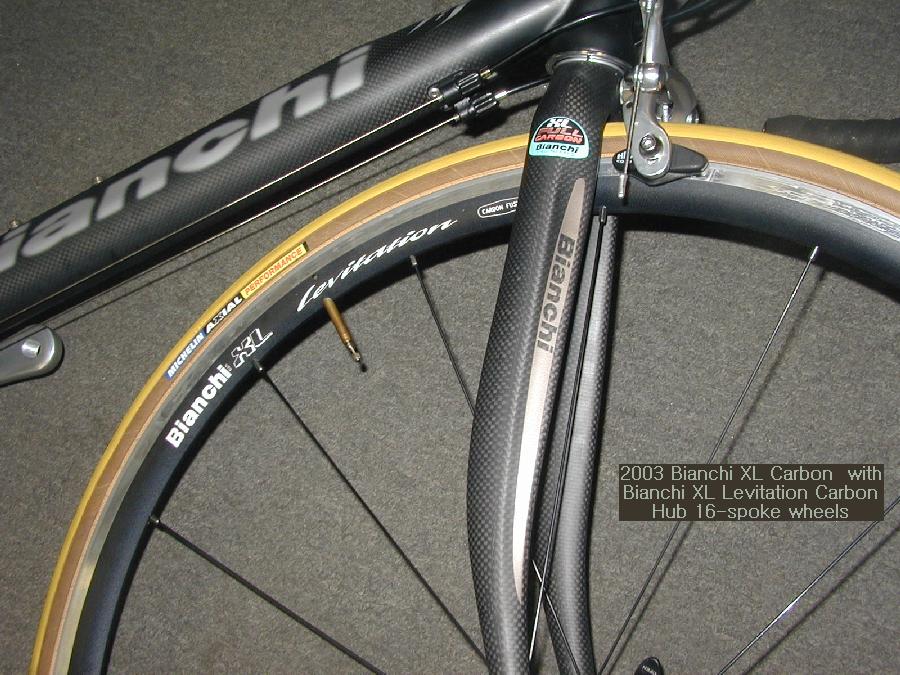 Our Yellow Jersey Campagnolo Chorus package with lots of room for your personal options is $3264 in Campagnolo Chorus Double format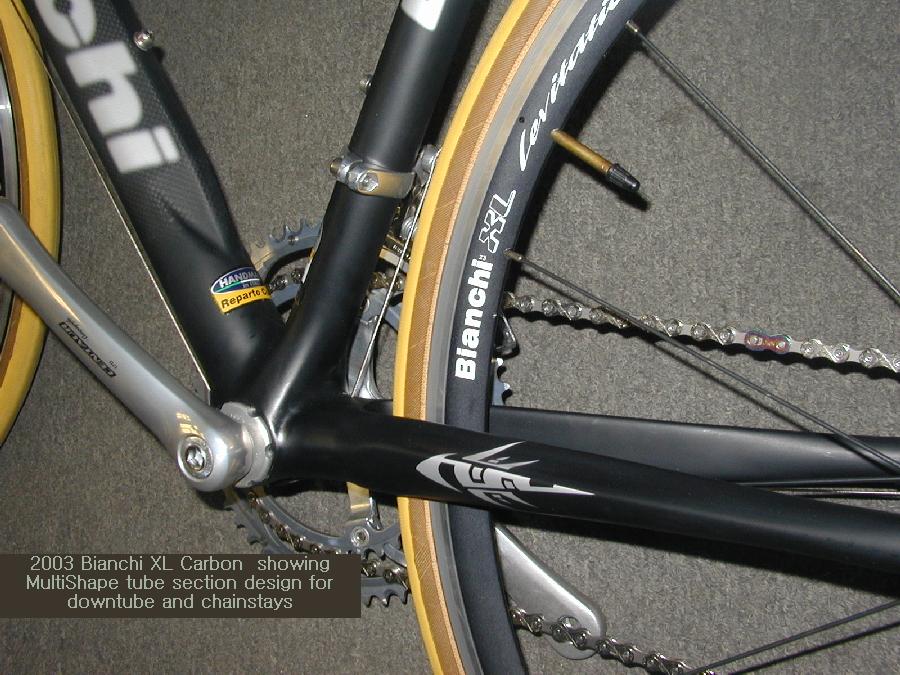 Our Campagnolo Chorus package with Campagnolo's new Chorus Triple crankset and sealed bottom bracket is yours for just $3264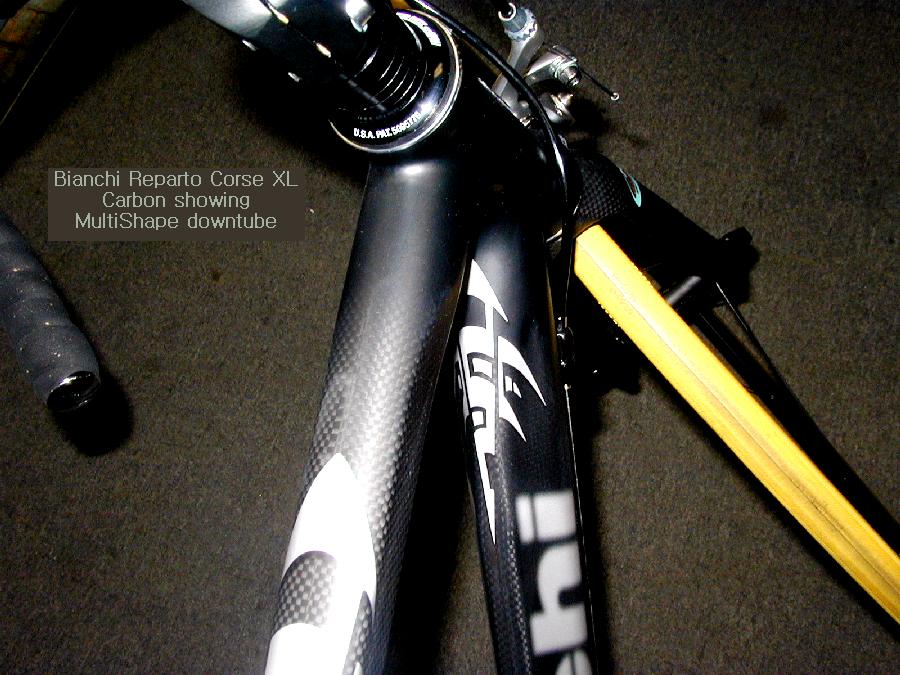 Campagnolo's category killer is the new Centaur Ten system. It just rocks and comes in at a much more attractive price than Shimano's Ultegra setup. You notice the shifting difference right away because the Ergo shifters are so much more positive that STi. And that's just in the rear! Campagnolo's front Ergo shifer is much smoother than STi with its multiple step design. That's always nice, but it really matters to riders with small hands. Ergo Ten shifting has never been a better value, either.
When you choose a Yellow Jersey Campagnolo bike you get broad latitude to select the equipment you like. click through to our Campagnolo options page below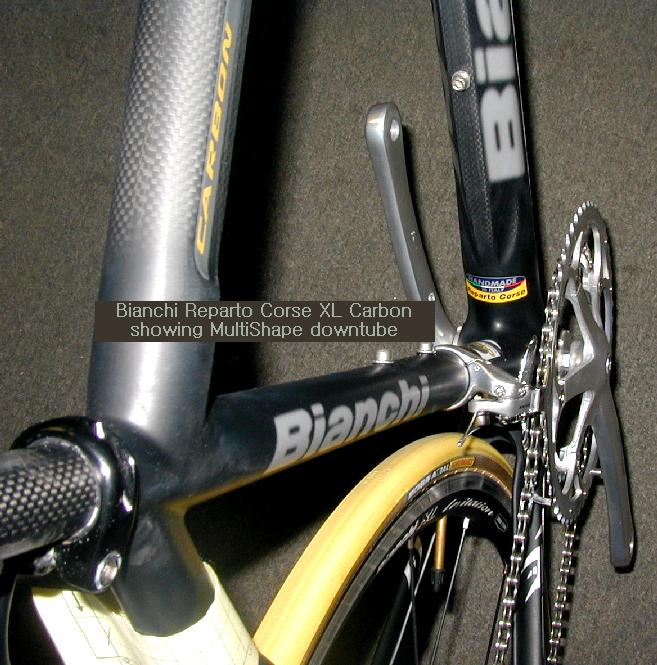 For example we've built this bike with modern flashy wheels but you may also ride it with the new easy-adjust Centaur hubset and Campagnolo Montreal rims, handbuilt here with Wheelsmith butted stainless spokes at the same price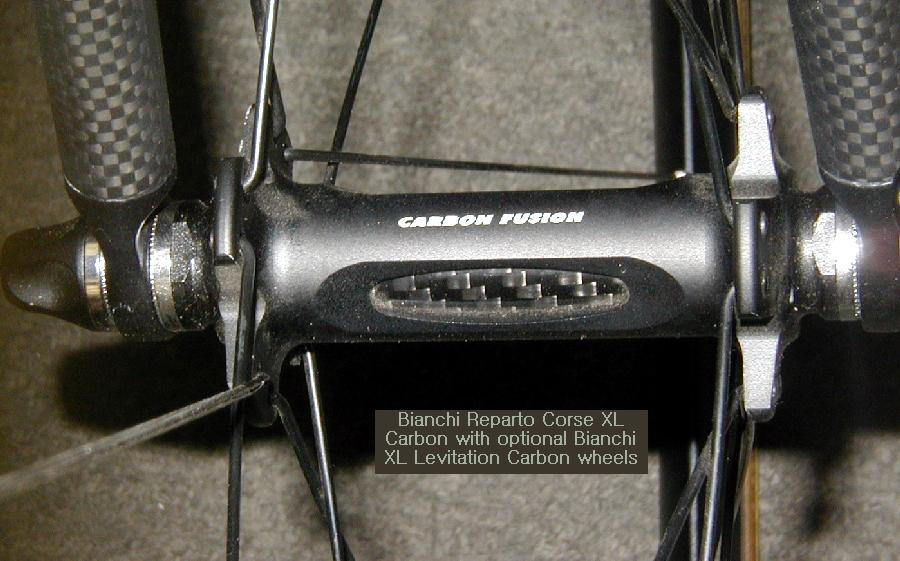 And ofcourse even though we liked the accent color of these Michelins, yours can be black. Or blue. Or purple - we have those too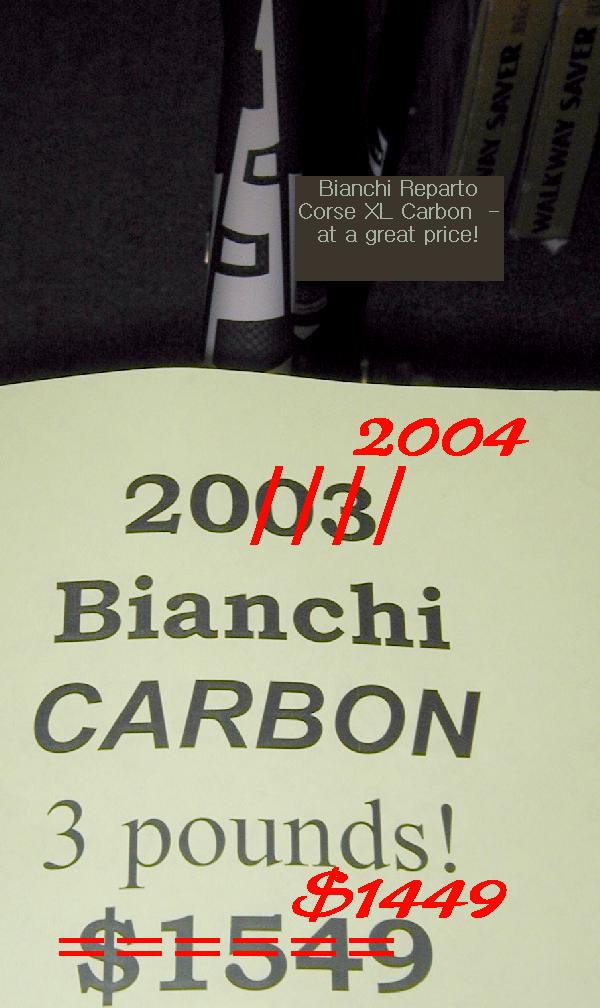 If you are in the neighborhood and looking for a new bike this season, this is the "must-ride" bike of 2005!
New 2005 Bianchi Carbon XL Frameset $1449!
OK! I need one of these bikes! email order right now
I need some email assistance with this bike.