Our New Bicycles
for 2018
from Yellow Jersey

Now with Adobe Acrobat ™ format!
Free software download link below


Are you building a new bike this season? We'd like to do that with you!



Our bike kits are complete ready to ride - no hidden charges!




Complete Bicycle Ensemble Prices for 2018:
LIMITED AVAILABILITY OF
prior year product
cannot supply prior year Campagnolo full ensembles.
Campagnolo EQUIPMENT
Record Double silver cranks (no CT, no 3x)
Chorus Double (no CT, no 3x)
Centaur Double or Triple
Centaur Grey
Veloce Double or Triple
Mirage Double or Triple

Campagnolo Veloce & Centaur ensembles:
your choice of double compact or or triple TEN speeds
Campagnolo Athena, Chorus, Record, Super Record are ELEVEN.
That's complete with handbuilt wheels (or Campagnolo boxed wheels) tubular or clincher.
Everything. Just add frameset and pedals!
Many no-charge options, some substitutions extra, upgrades as you wish
All except Record & Super Record build with Velocity Campagnolo compatible cassette hubs
silver or black 32h or 36h
or of course Campagnolo prebuilt wheels

What does a Chorus Eleven bike look like?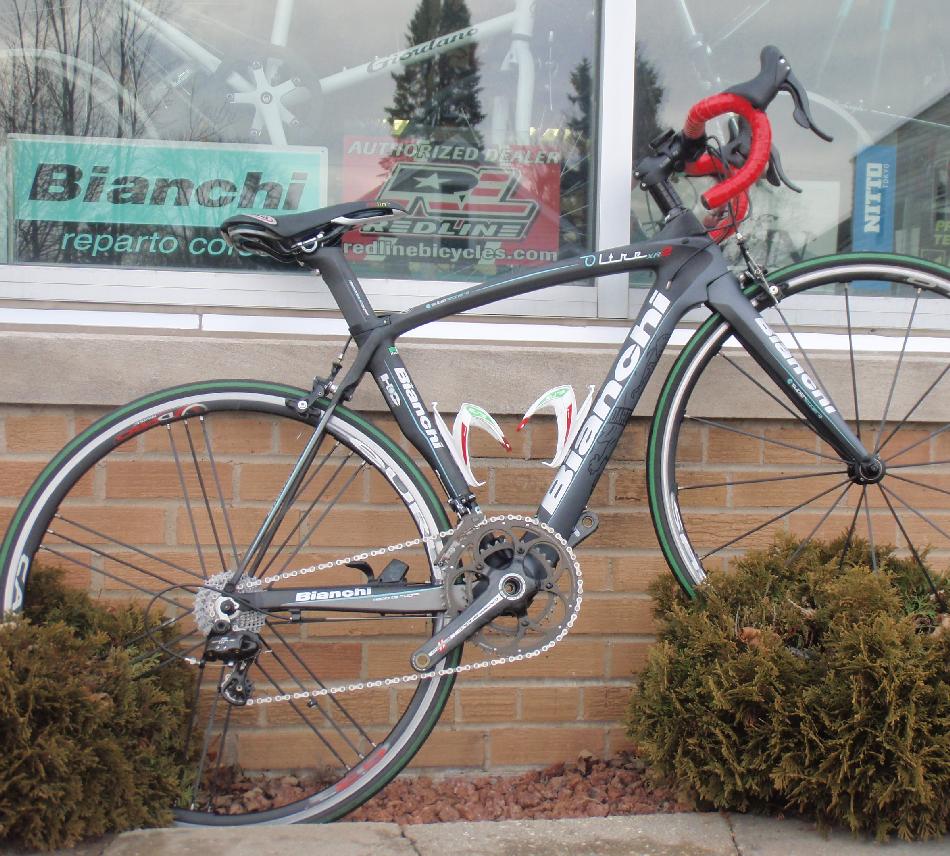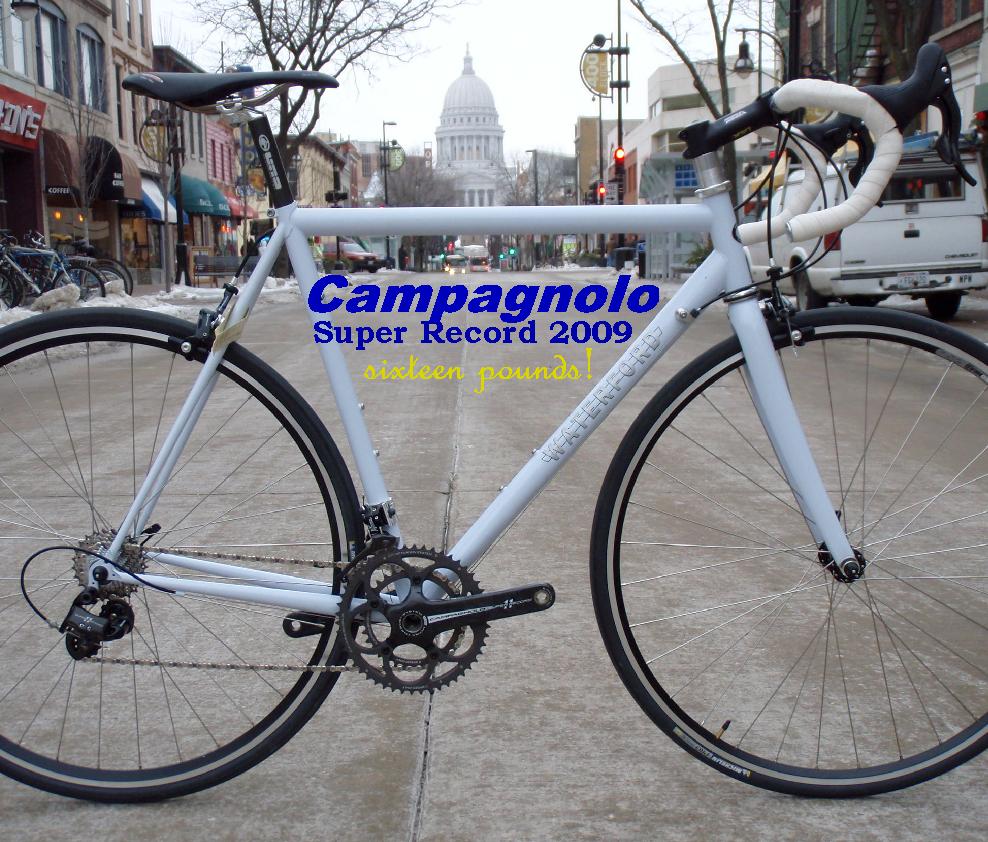 What does a Chorus Ten Triple bike look like? Athena Eleven?
Click!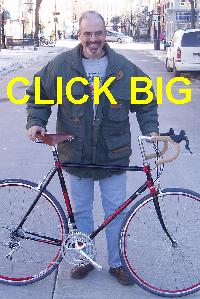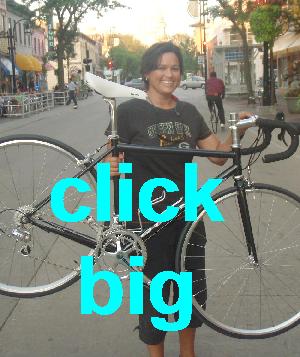 new Campagnolo 2018 !
Veloce/Mirage/ discontinued Potenza Eleven $1495
New Centaur Eleven $1395 Black, $1445 Silver
ATHENA ELEVEN Aluminum $-discontinued-
Chorus Carbon Eleven $2185
Record Twelve $2990
Super Record Twelve $3335
BB30, disc brake and EPS electronic controls are options at extra charge specific quotation - click email
Note current prices above! Click here for our Campagnolo Mirage, Veloce and Centaur build program in convenient Adobe Acrobat format.
Click here for our Campagnolo Chorus and Record build program in convenient Adobe Acrobat format.
Various equipment notes and Shimano options also in Adobe Acrobat Reader format.
2016 Shimano Ensembles
DuraAce Double Ten $2450
DuraAce Triple Ten $2475
DuraAce Double Nine $2150
DuraAce Triple Nine $2190
DuraAce Di2 please call or write
Ultegra Double Ten $1390
Ultegra Triple Ten $1425
Ultegra Double Nine $1250
Ultegra Triple Nine $1280
105 Double Ten $1100
105 Triple Ten $1135
105 Double Nine $1000
105 Triple Nine $1035
upcharge for BB30 and for Di2 electronic controls
2016 SRAM Ensembles
Red 12 Double Ten $2290
Red Double Ten $2190
Force Double Ten $1385
Rival Double Ten $1165
Apex Double Ten $990
upcharge for BB30 and for Ceramic

We want to build your new bicycle with you exactly as you wish. We offer our complete Campagnolo or Shimano packages at very low rates, complete and with full options and we're amenable to your specific requests. We have darned near everything!

To see what a typical customer's worksheet looks like in Adobe Acrobat format, click our Sample Bike Work Order

Click to better see the beautiful Bianchi bicycle built from that work order.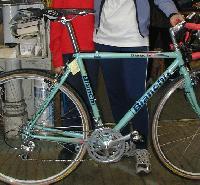 Download the free Acrobat Reader
Click here to email