Doreen Goniu's

1973 Eddy Merckx

Falcon

Doreen Goniu has owned this beautiful 1973 Eddy Merckx Falcon from new.
Here is it's resurrection at Yellow Jersey. Ernie Clements, the brains
of the Falcon organization, designed good handling road bikes in the classic
era. He's among the first designers to acheive cult status ( as opposed to
victorious racers and actual builders). This mid-range Reynolds bike shows
his comfortable stage race geometry with clean simple English lines. The timeless
Prugnat lugs, Wagner fork crown and of course Reynolds 531 tubes are all done in
Eddy's team orange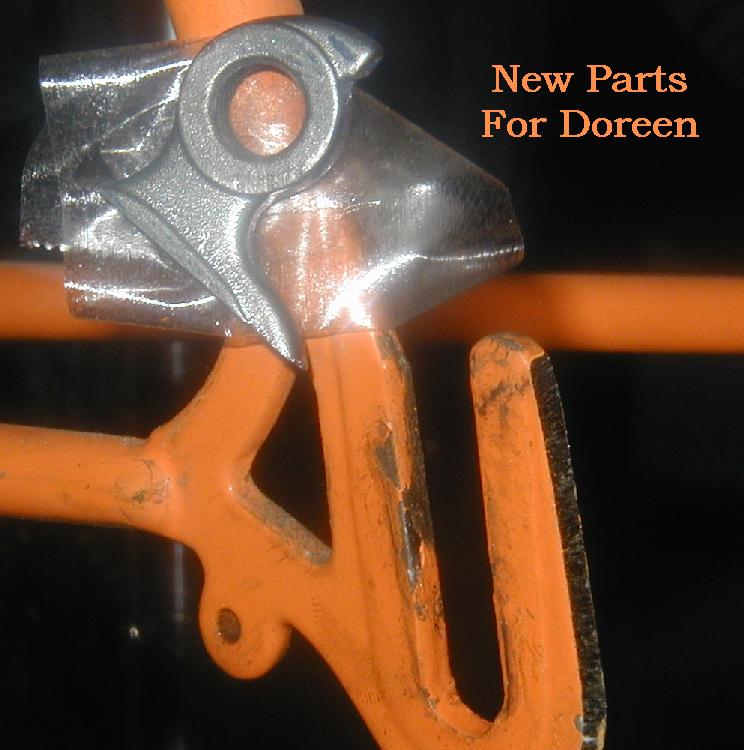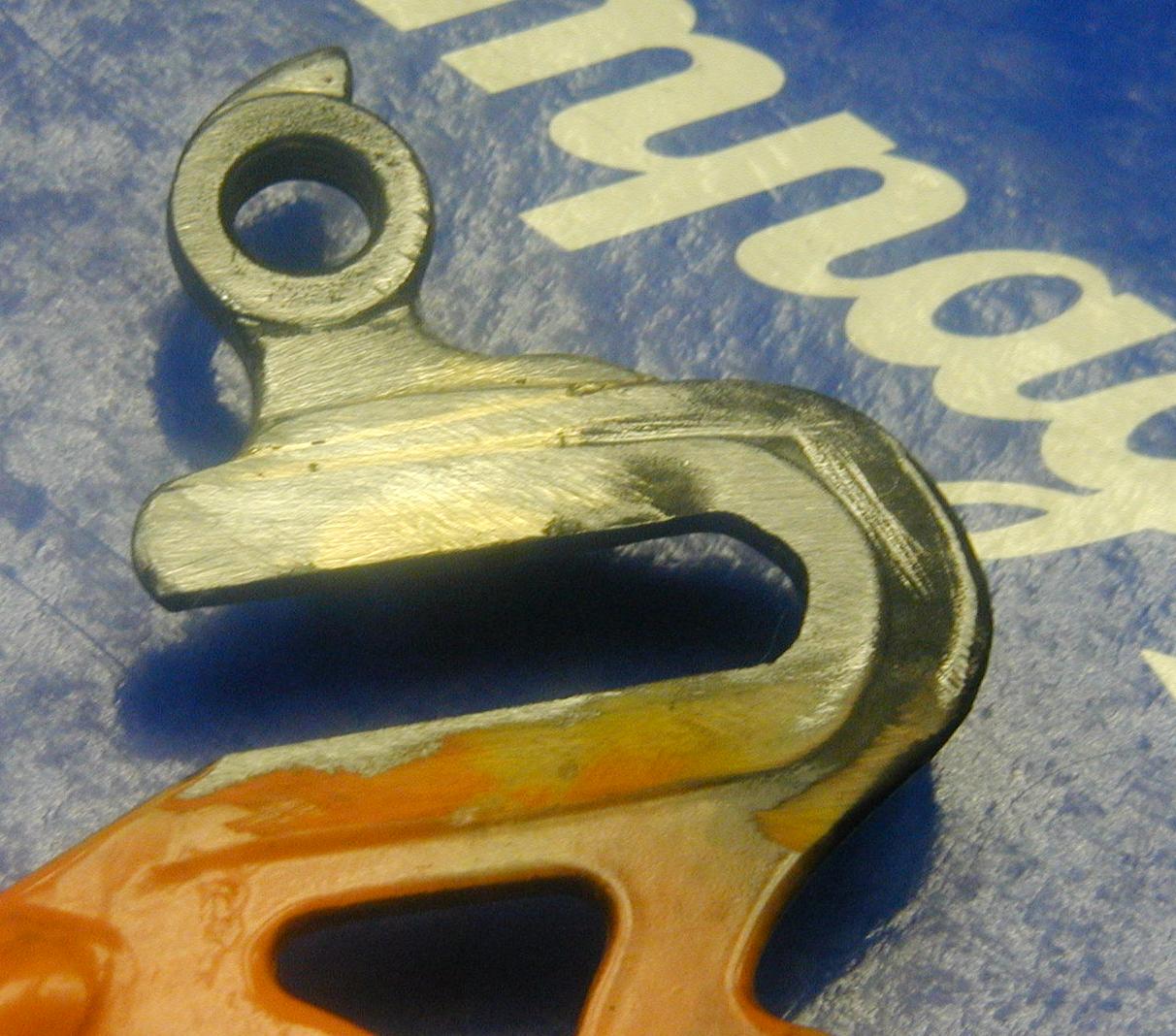 We provide a full range of frame services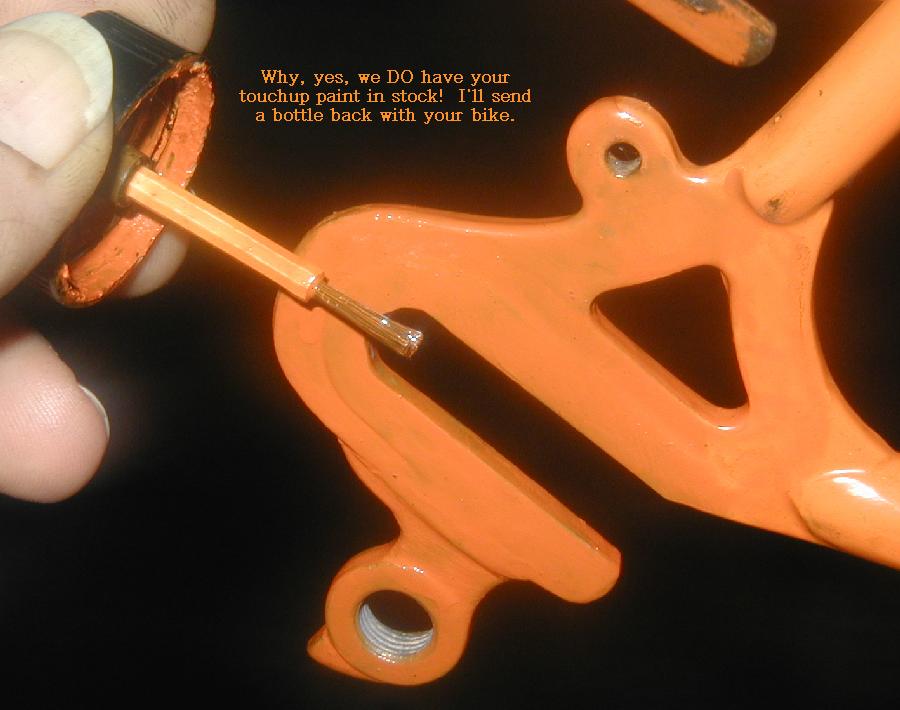 We also do custom fabrication and painting services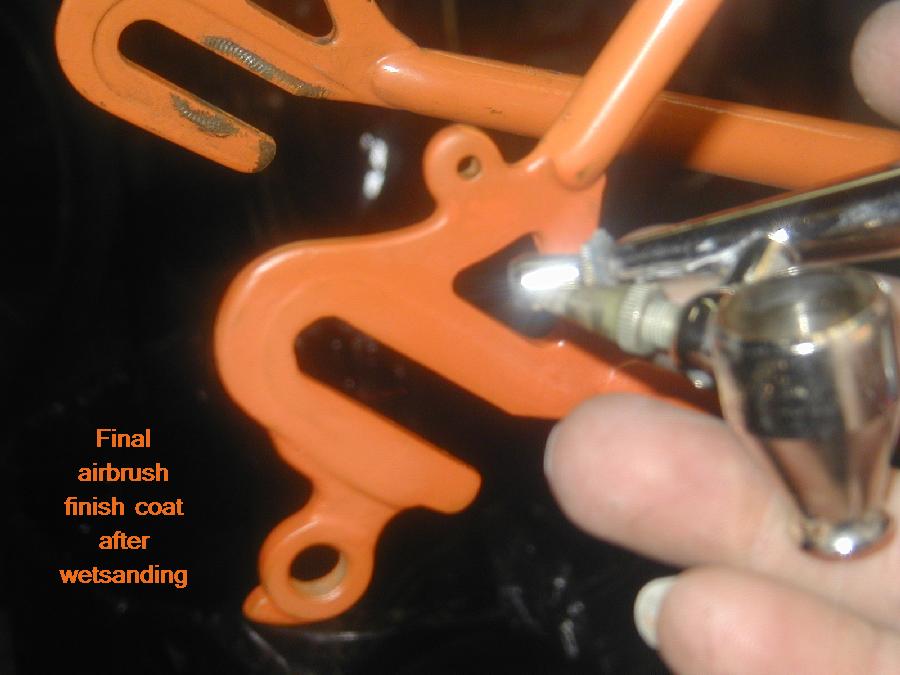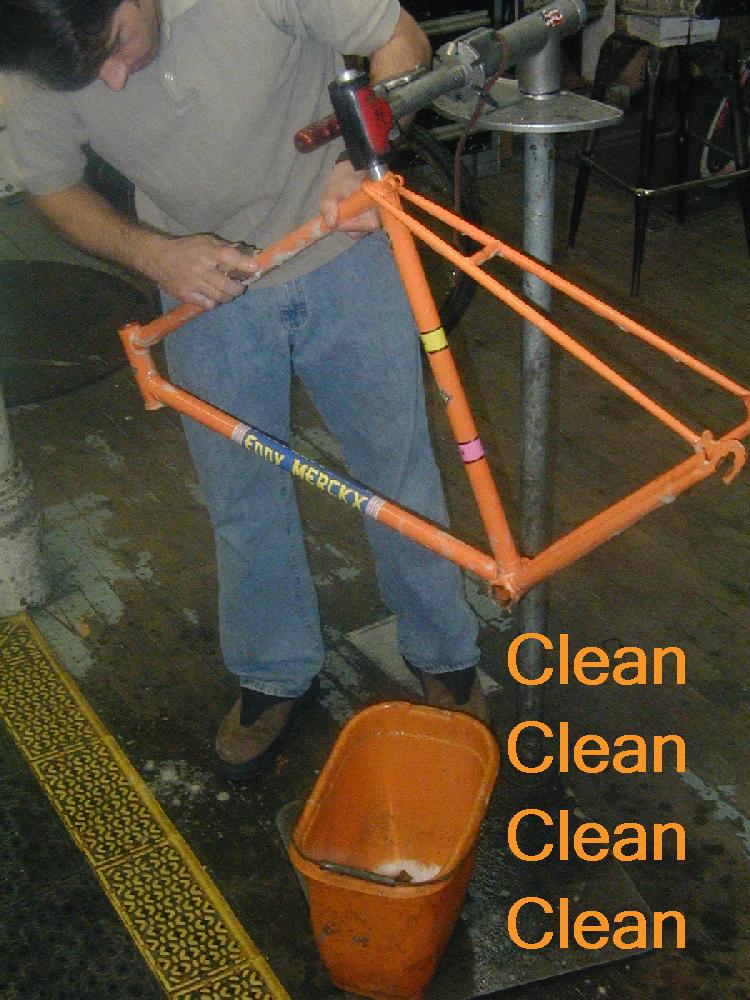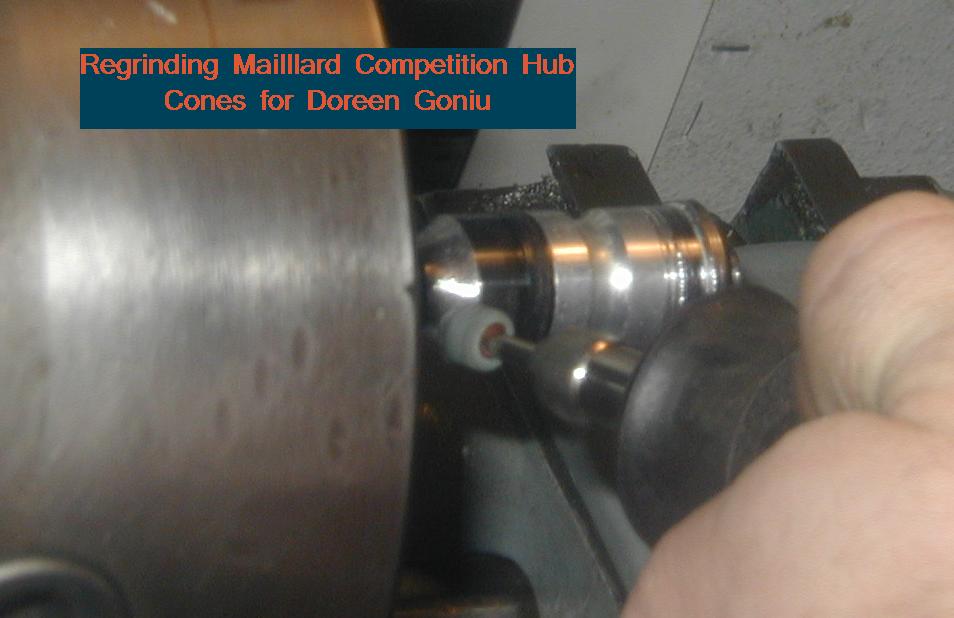 ---
Another Eddy Merckx Falcon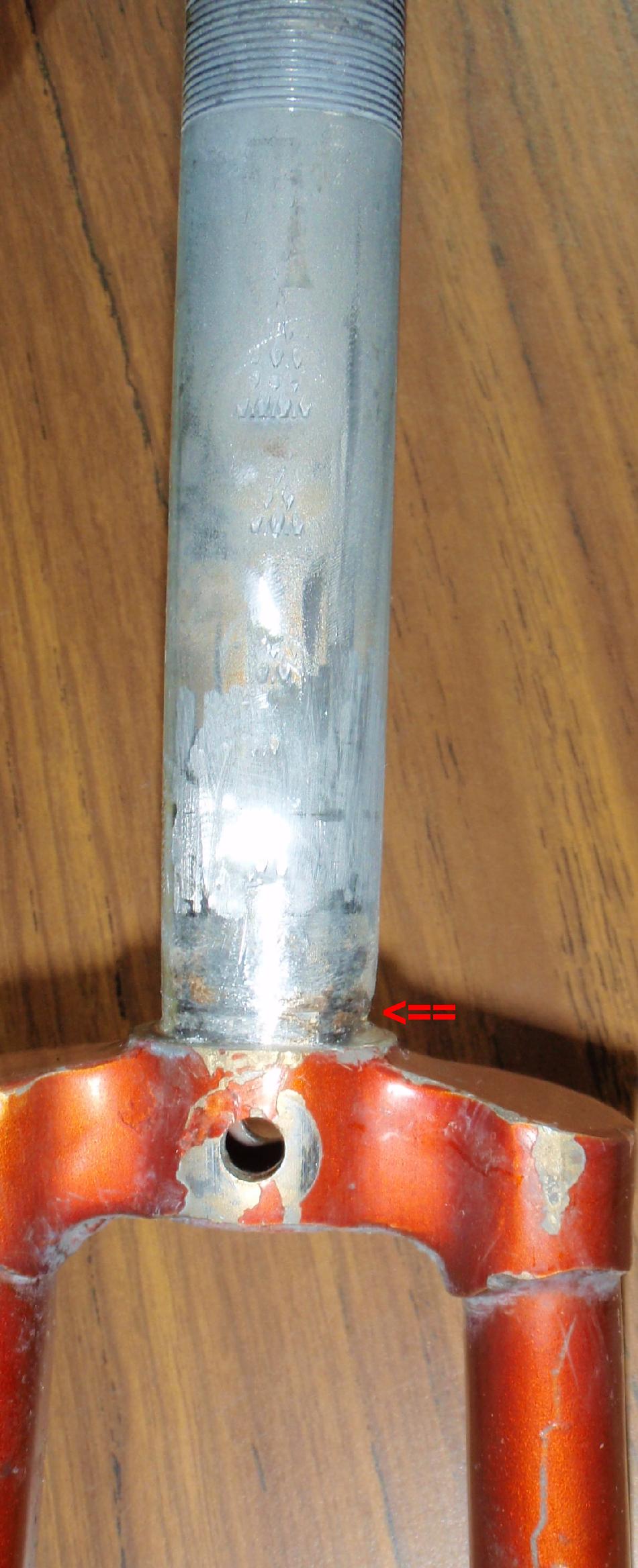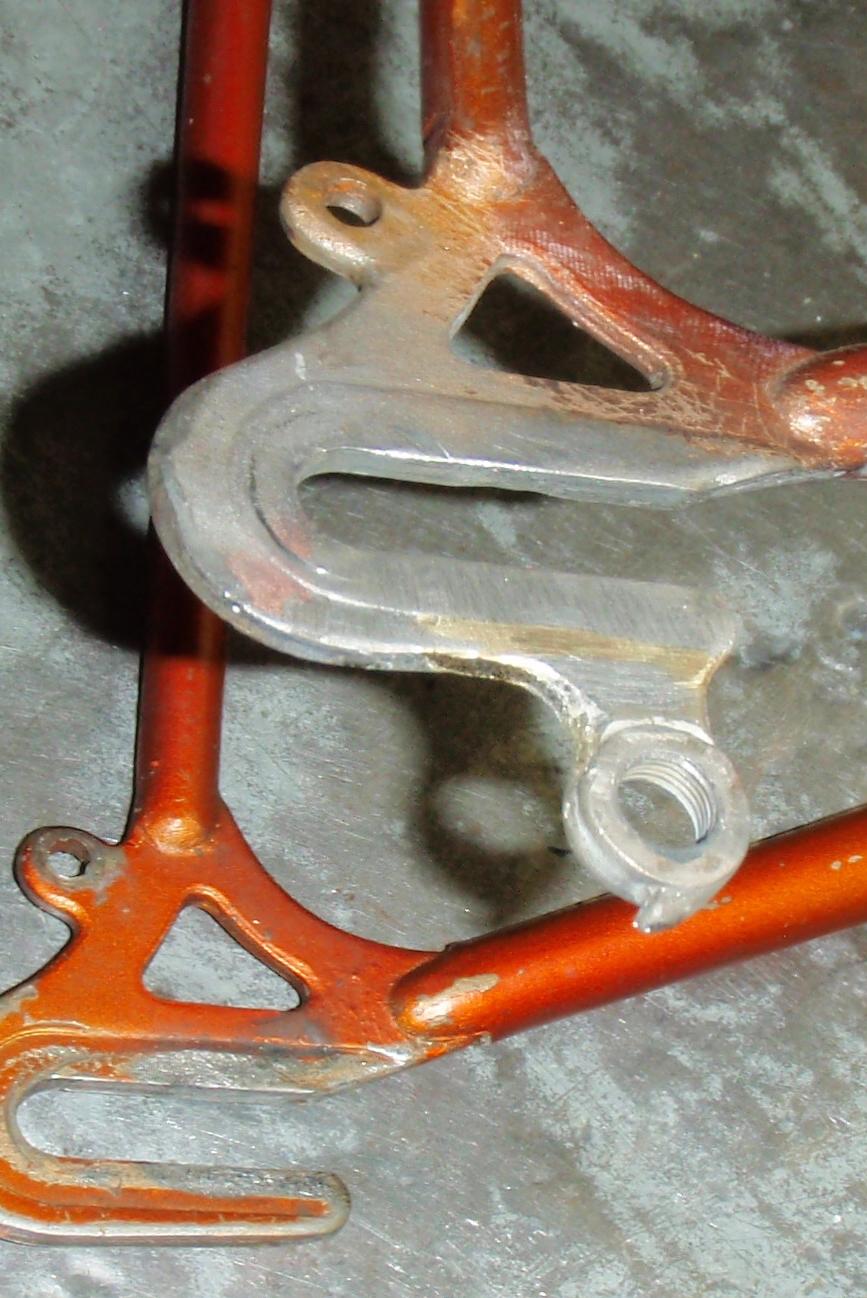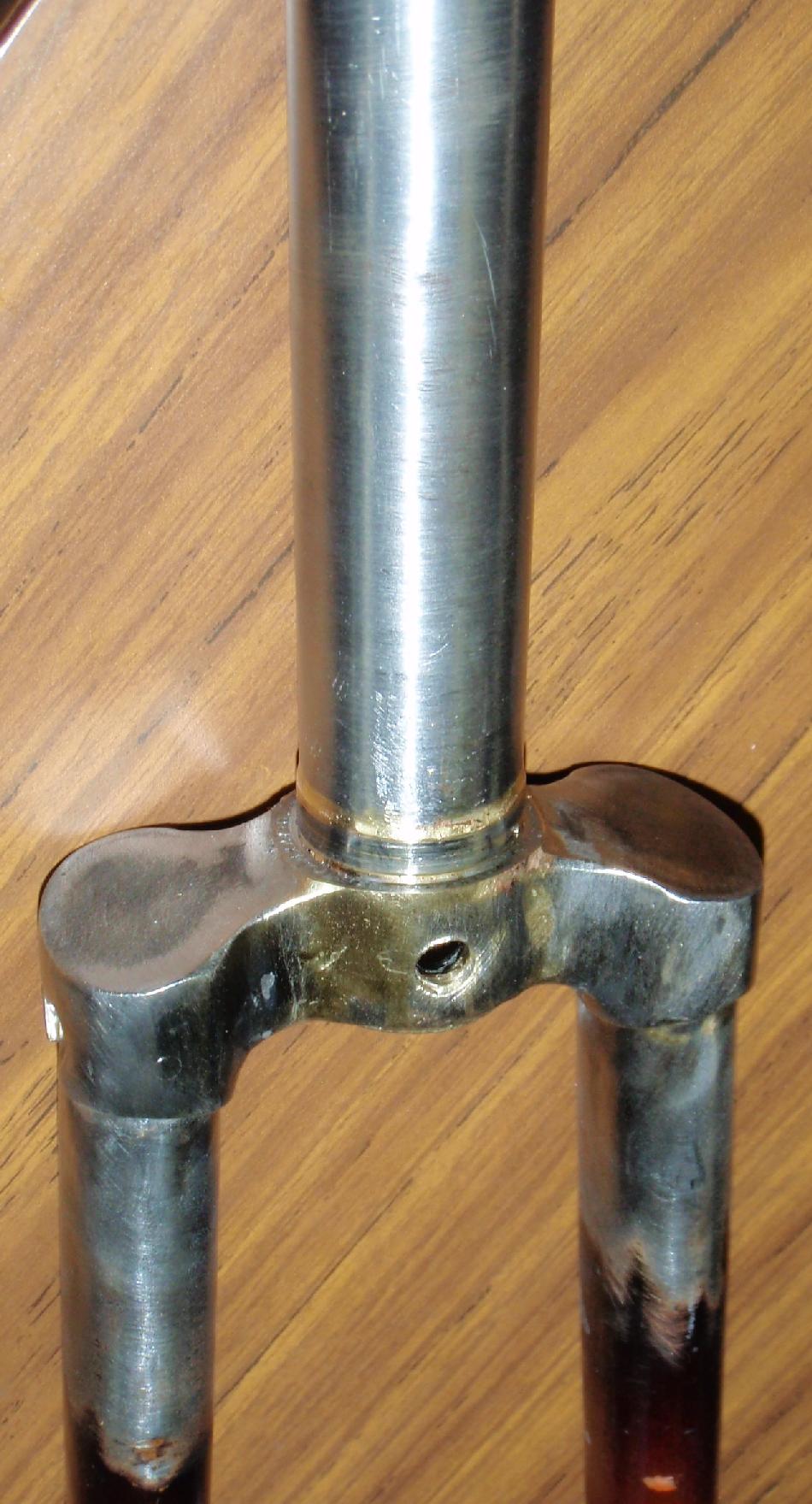 Here are some bits about Ernie Clements sent to us by Mr Norman Kilgariff
Found a printout from rec.bicycles.racing dated 7 Nov 1999 from W.L.Rixon walter@waerloga.demon.co.uk Re: Ernie Clements:
Hi, Ernie now trades at Ledbury, Herefordshire. If anyone knows frame design and construction, it's Mr Clements!
Walter Rixon, Wellington Wheelers, V.C. Sevale.
Other notes I made: Ernie was born in Hadley but lived most of his younger days in Old Park.
Ernie cycled for Great Britain in the Olympic games of 1948 in London, wher
he won the Silver medal. He set up a cycle shop in Old Park and was very successful in the cycling circles.
1951 Brighton to Glasgow, Stage one was Brighton to London, won by Ernie Clements from Wolverhampton.
Extract from 'A Ketley Mon' by Terry Lowe
The Ketley skyline has changed drastically, Forge Row, Ketley Offices and Days Buildings replaced by Sandbrook and a petrol station and tyre depot. Gone forever the score of shops and pubs that once dotted the main road. Names that were common 50 years ago, Dunnings store, Beards Butchers, Alf Whittinghams grocers, Ernie Clements cycle shop and Archie Greens post office are all history. The only time you will hear of them is when two or more older Ketley folk are gathered together, probably over a pint!

---
We do all kinds of frame repair here. . . and promptly!