The Best Handlebar Bag for Touring

We've looked all over for years to find the very best one. Here are features reminiscent of the TA bags we sold in the seventies, and some styling like Grant Peterson's Baggins Bag, but taken much further. This one has heavier material, thicker leather trim (and more of it!) and real brass fittings. It's just as pretty inside with nicely taped seams all through. The shoulder strap is adjustable and has swivels at both ends. You could say this is a modern version of the classic TA bag but brought up to date and sewn with Japanese precision - because that's exactly what it is!
No detail is overlooked as you can see here: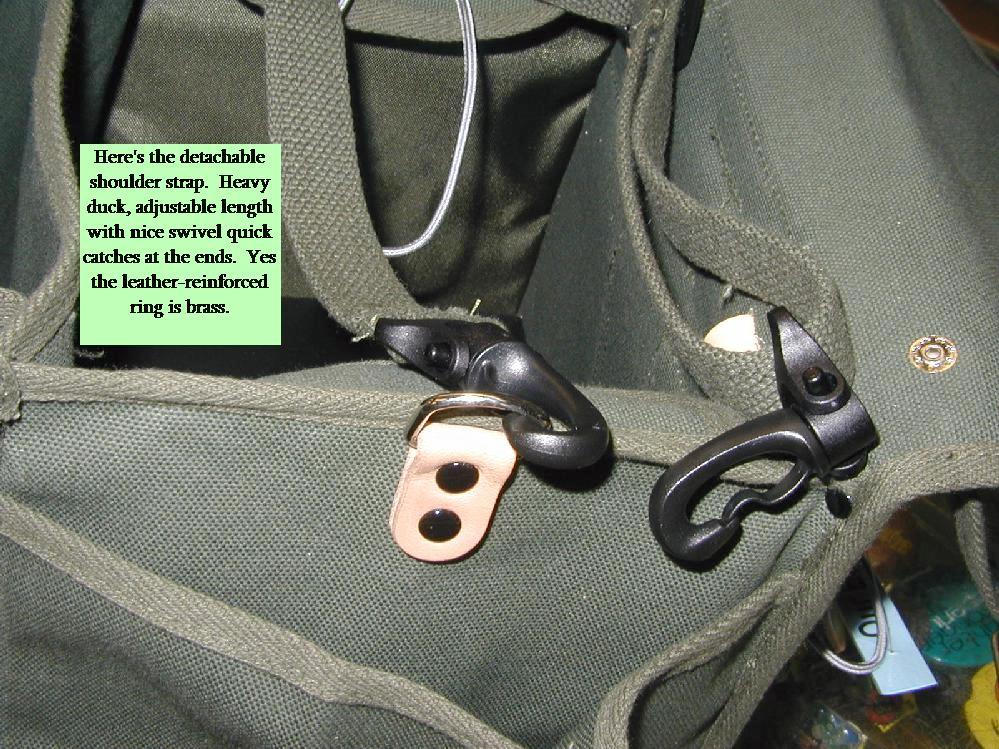 There are nicely fitted stiffeners in the sides and on the bottom you can take out if you're going to wash your bag or if you want to roll it up for storage. A nice adjunct might be a Nitto or TA front bag support. And we make those, too, if you need a custom bag support.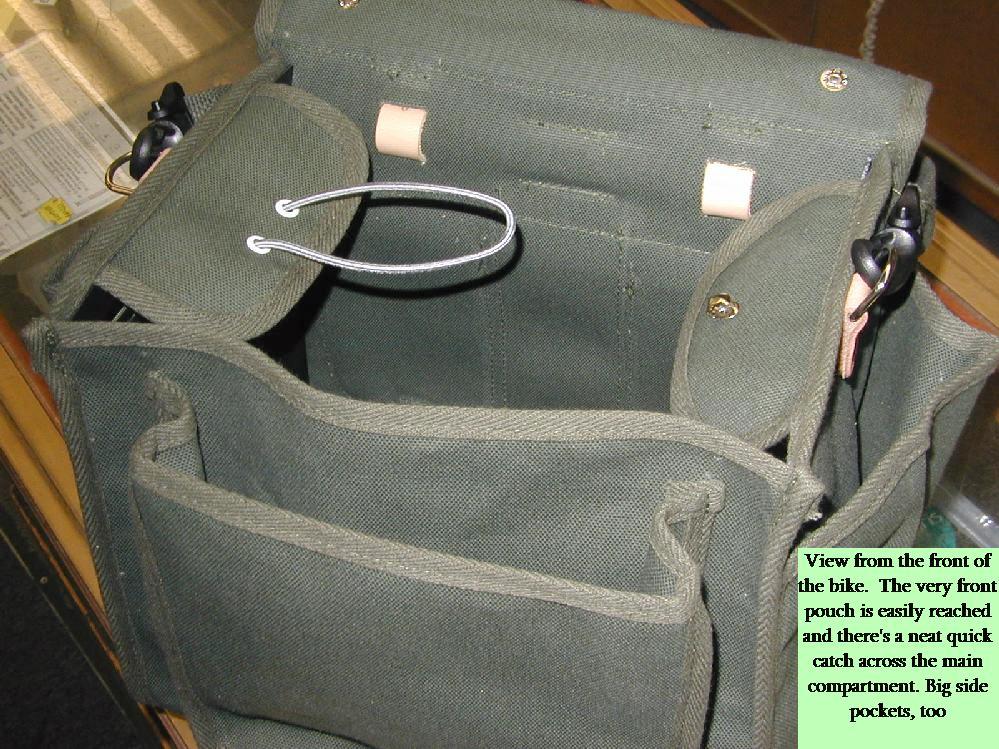 The material is a heavy cotton in military green with natural leather trim and lots of brass fittings all over.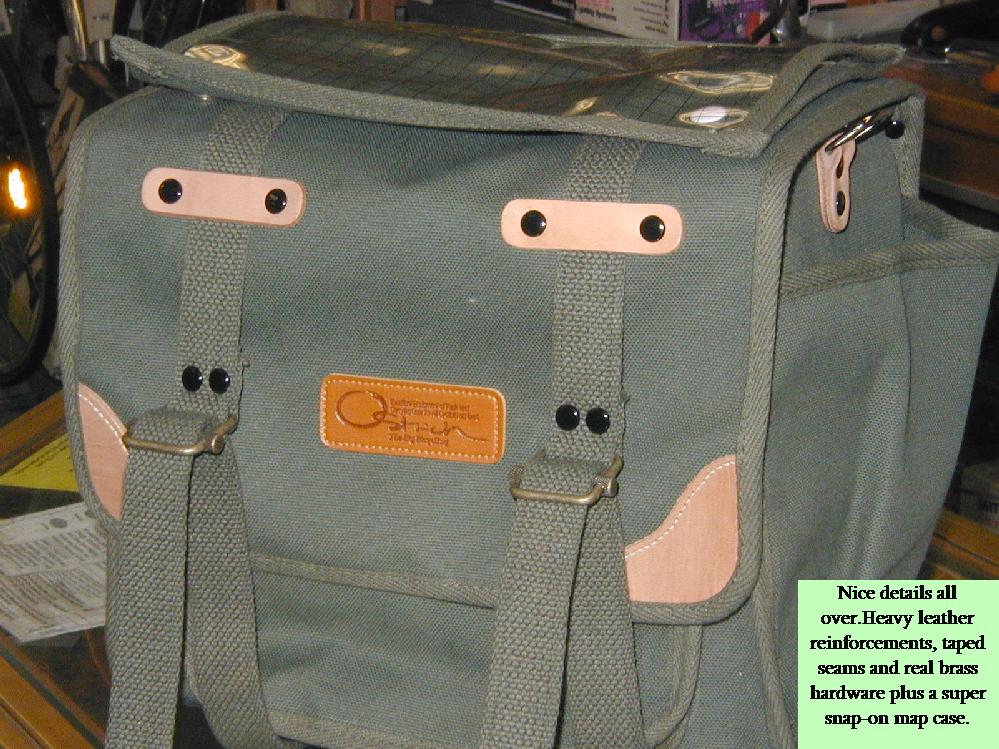 Life should have a few nice things in it - especially the ones you look at all day long on a ride. Especially the things you touch often. This is one of those. Every part of it is solid best-available real natural material, sewn with care and pride.
Roughly 280mm wide, 260mm tall, 210mm front to back
not counting pockets sticking out or and expansion of the pouches

$159.95, classic green only
OK! I'd like to buy

one of those bags!

Probably, but I have a question first

Do you need a rack to go with that?

How about an Airline/Train Bicycle Carry Bag to go with that?