Suntour Sprint
Professional Sidepull Brakesets
at Yellow Jersey

We have a limited number of these excellent vintage brake sets, differing only in finish from the Suntour Superbe Pro.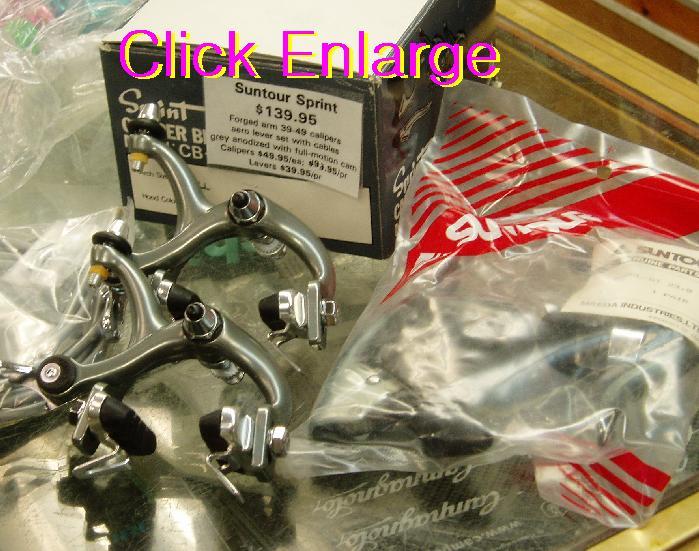 Click for larger image
Click "back" or key "ALT <-" to return here
Suntour Sprint calipers are just a smidgen longer than other "450" calipers
Suntour says "40 ~ 50" rather than "37~47"
So, if you are just short a couple of millimeters these may help
At any rate they are forged arm, beautifully finished and a steal at only
$-sold out; completely out!

NEW ARRIVAL Original Suntour Superbe Brake Shoe Sets
Such a nice way to get those awful dual pivot things off your nice bike!