Bianchi Vigorelli Respray at Yellow Jersey
Once yellow, now real Celeste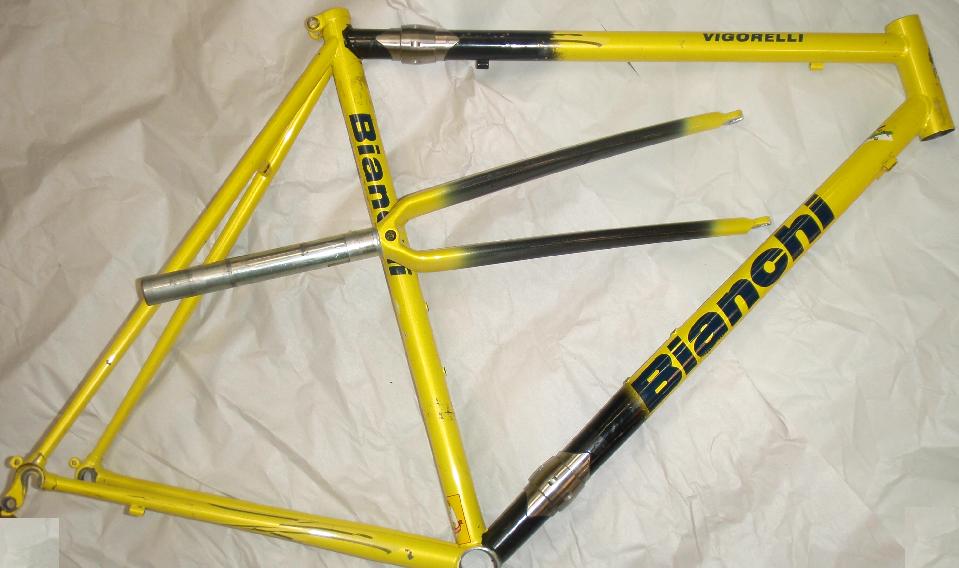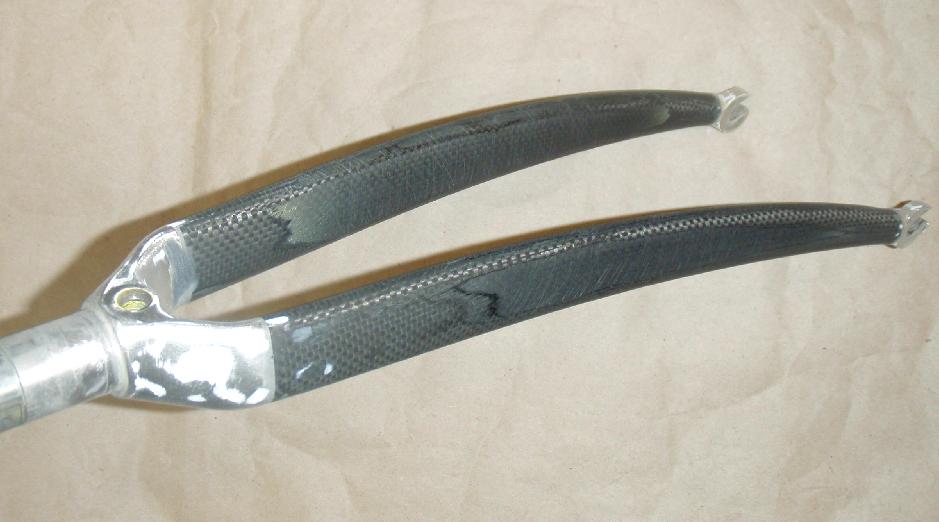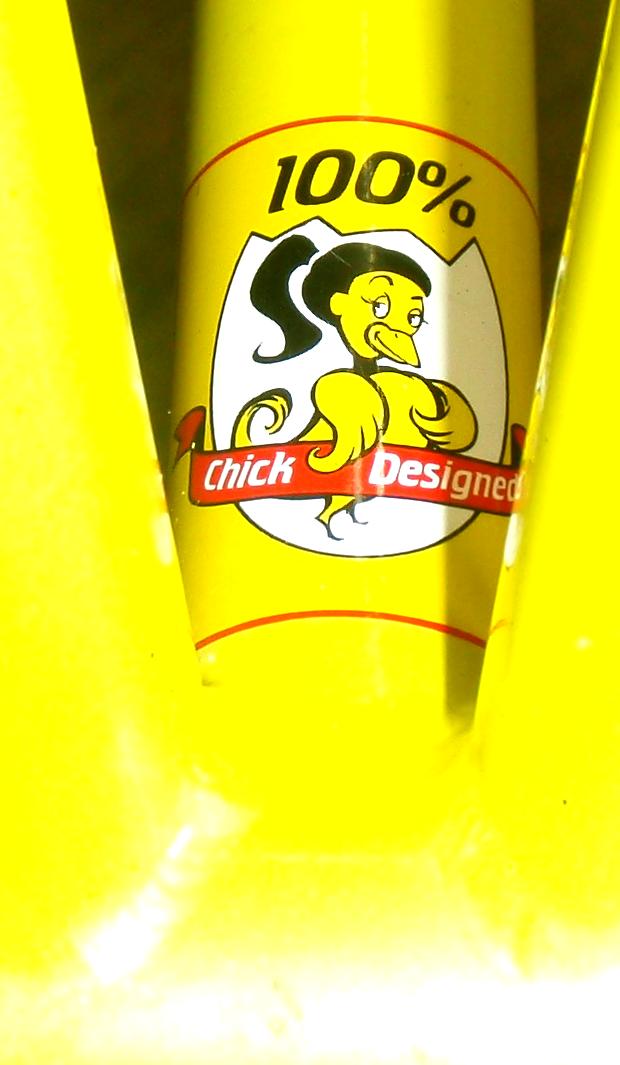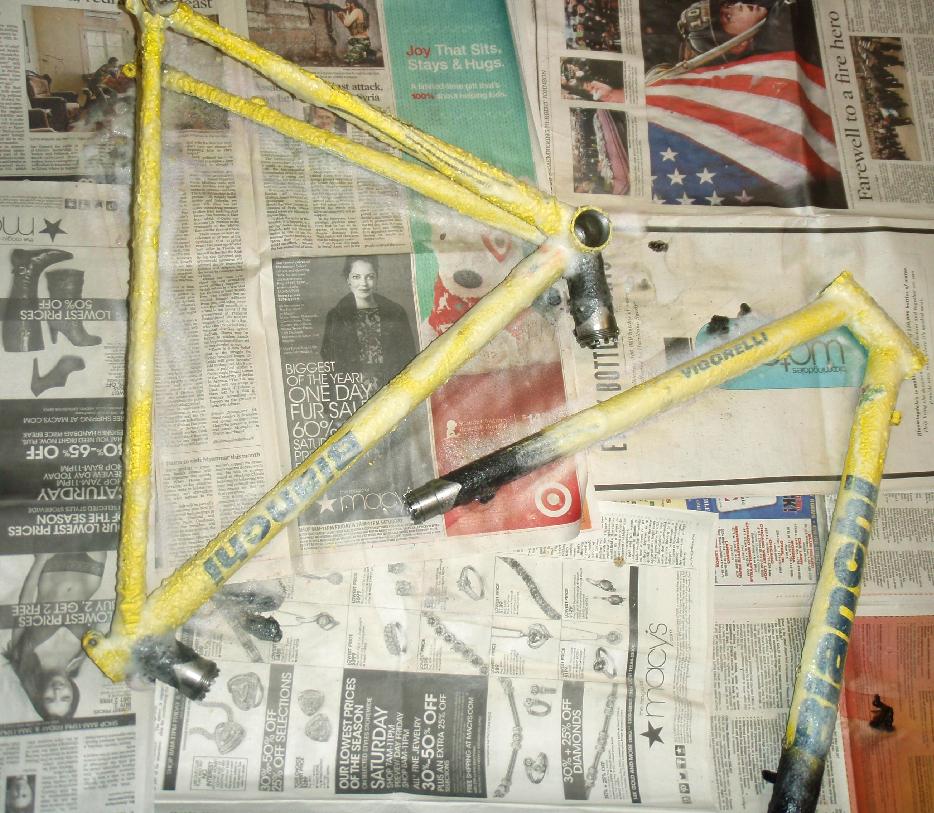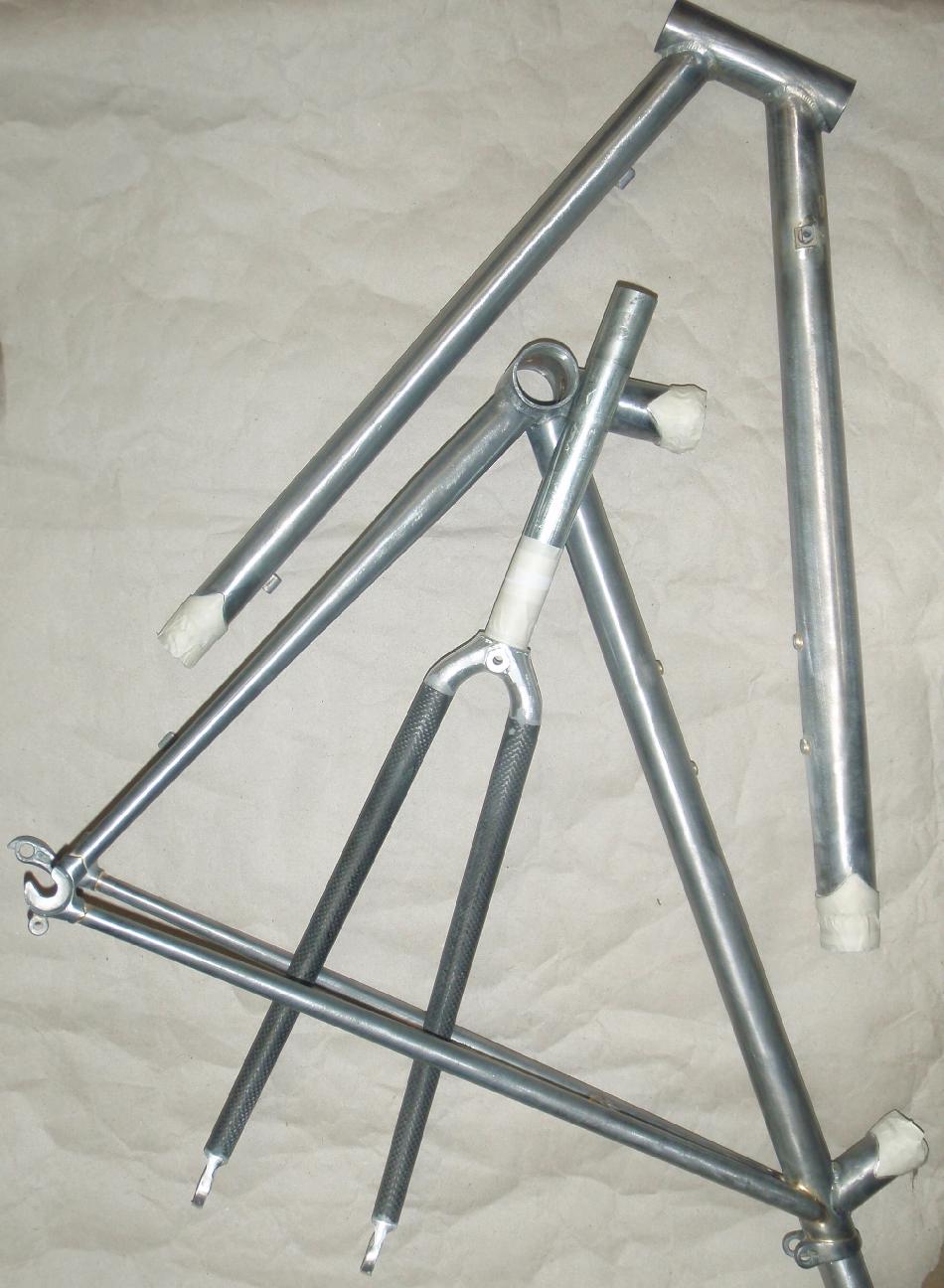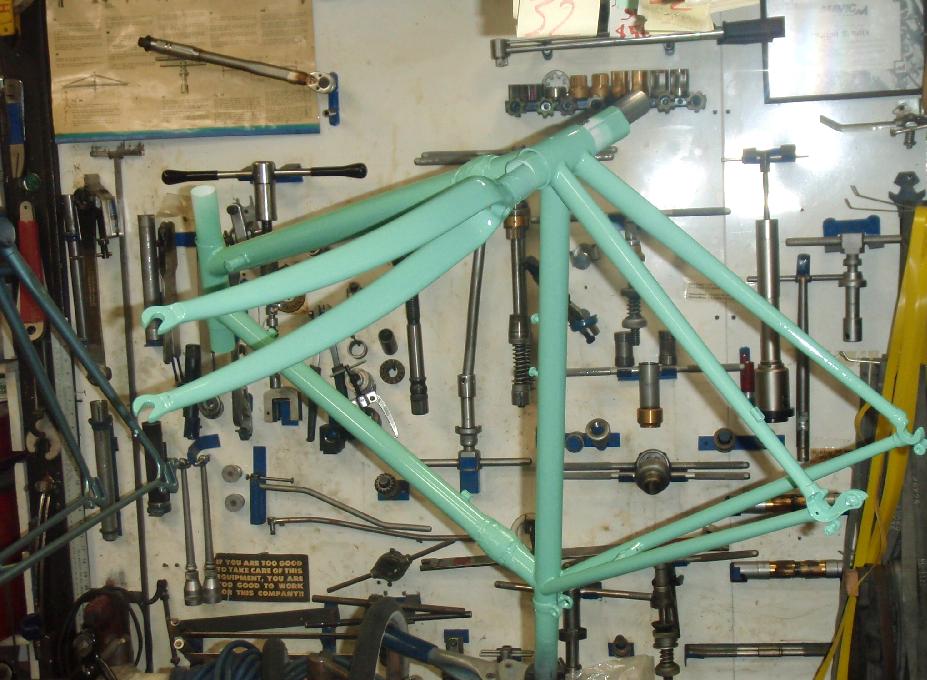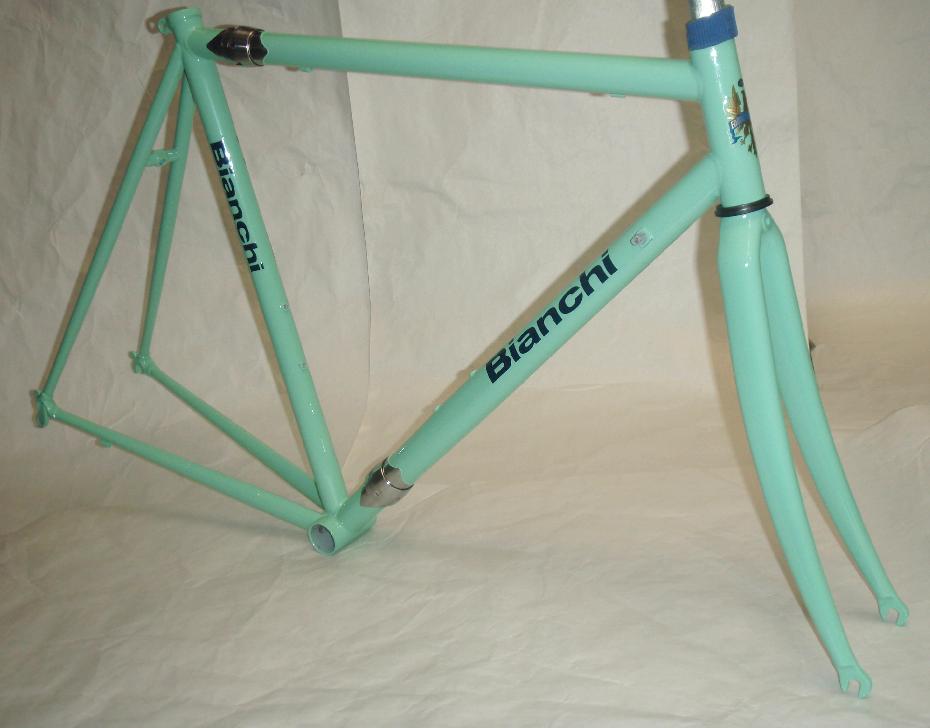 ---
Here's another, classic Celeste to New Celeste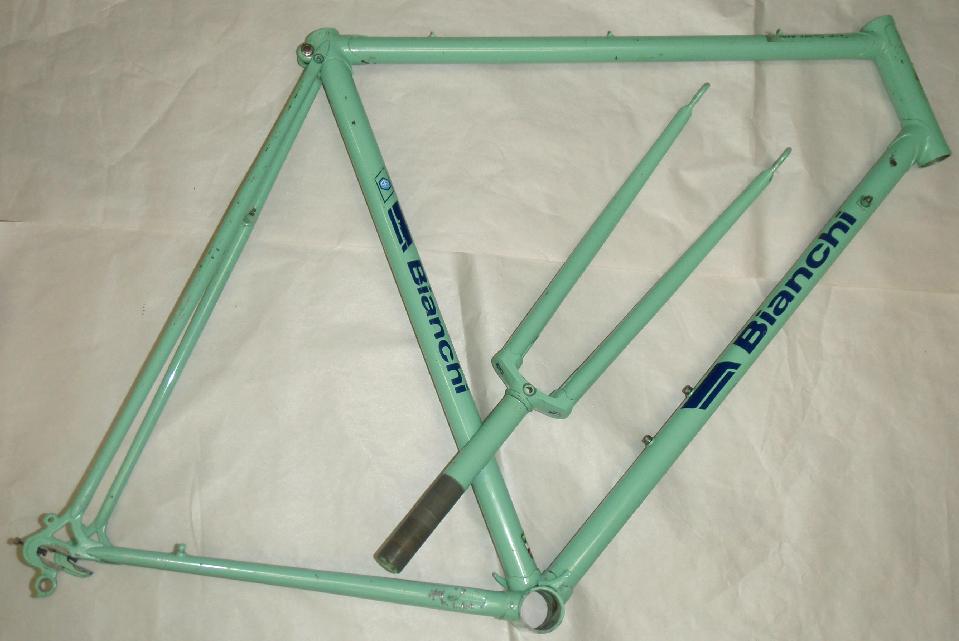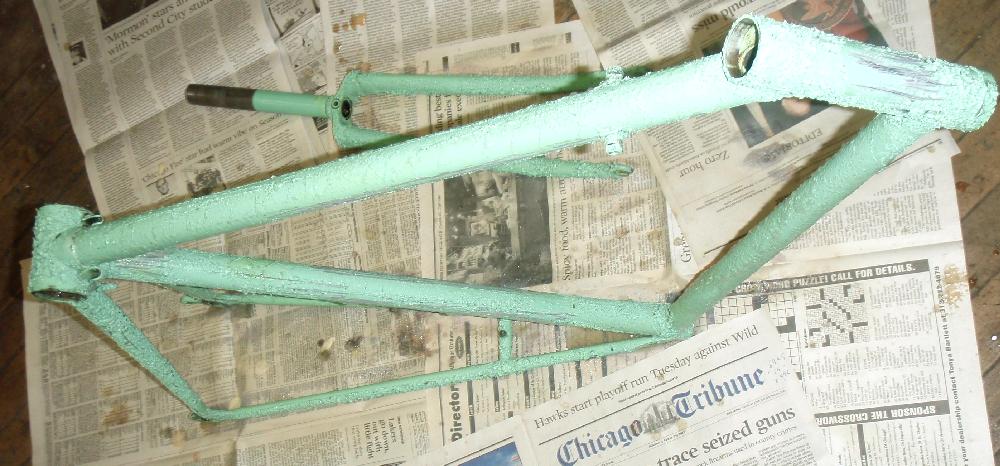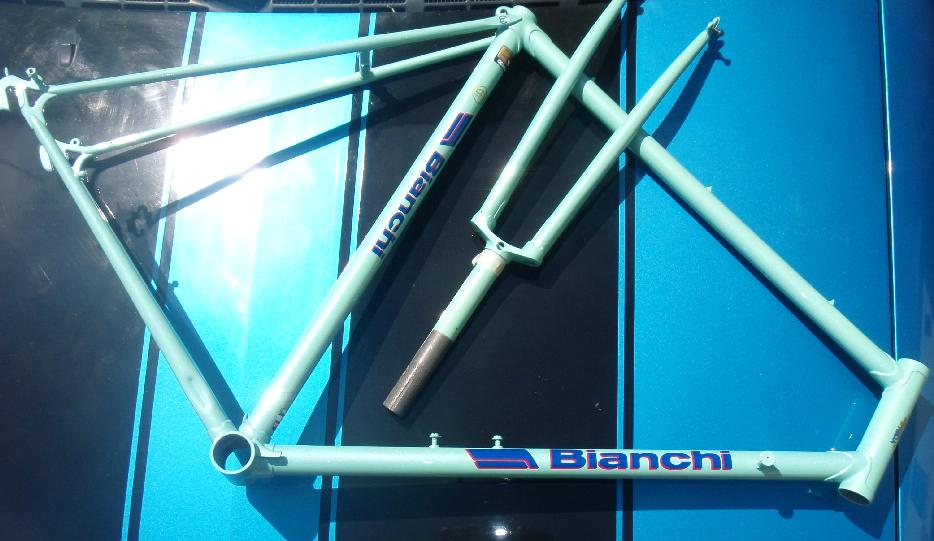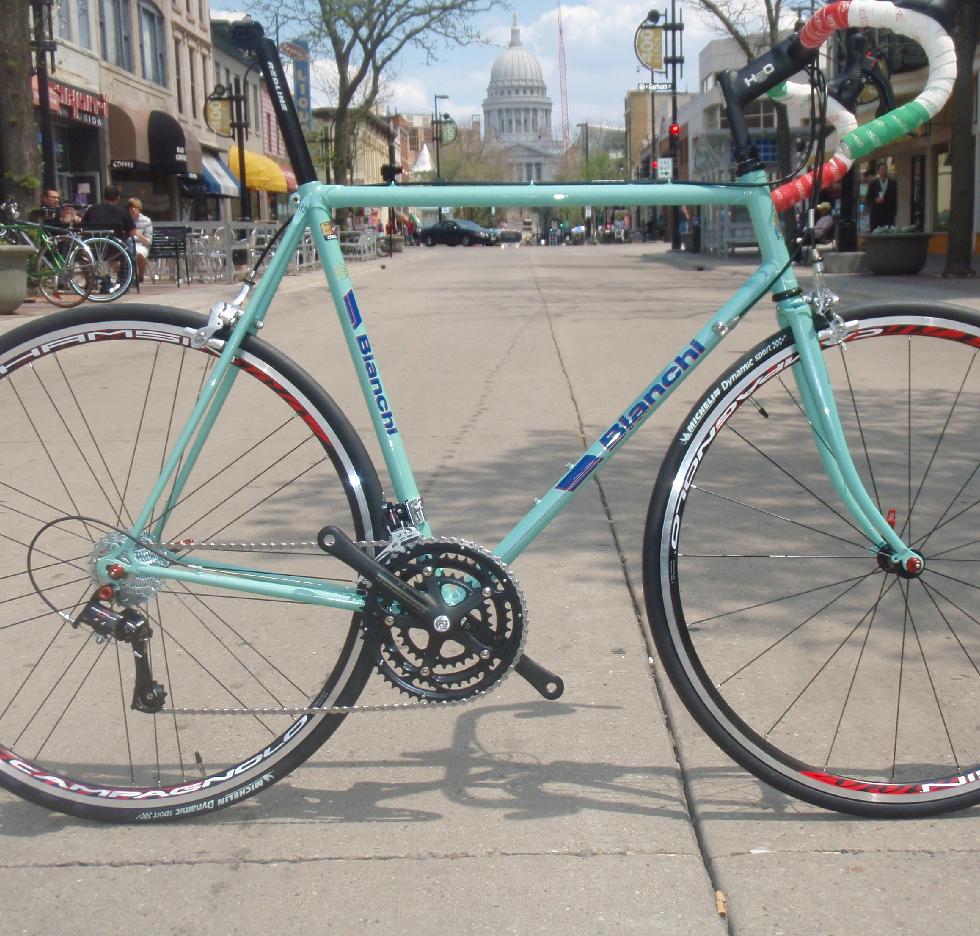 Here's our report card:
Thanks so much for such a beautiful job. Arrived Saturday and assembled it when I came home from work. My wife noticed the extra detail on the Bís; dark blue on top of the fork. The color was perfect, so smooth and metallic- adds that extra pop. Rode 8 miles today and it was smooth as silk. Exactly what I asked for . . . the finished bicycle was a masterpiece.
Cheers, Steve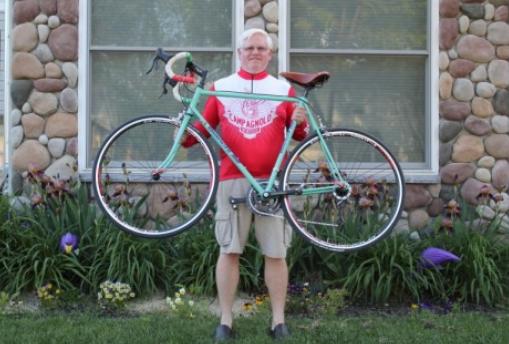 Query or comment? Send an email !
---
---
1978 Bianchi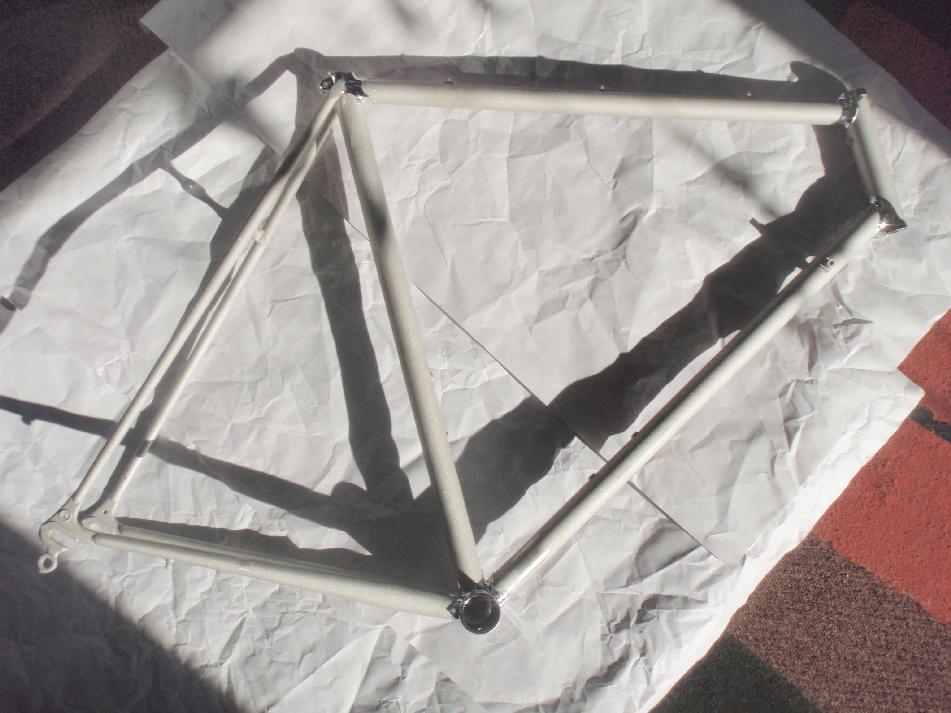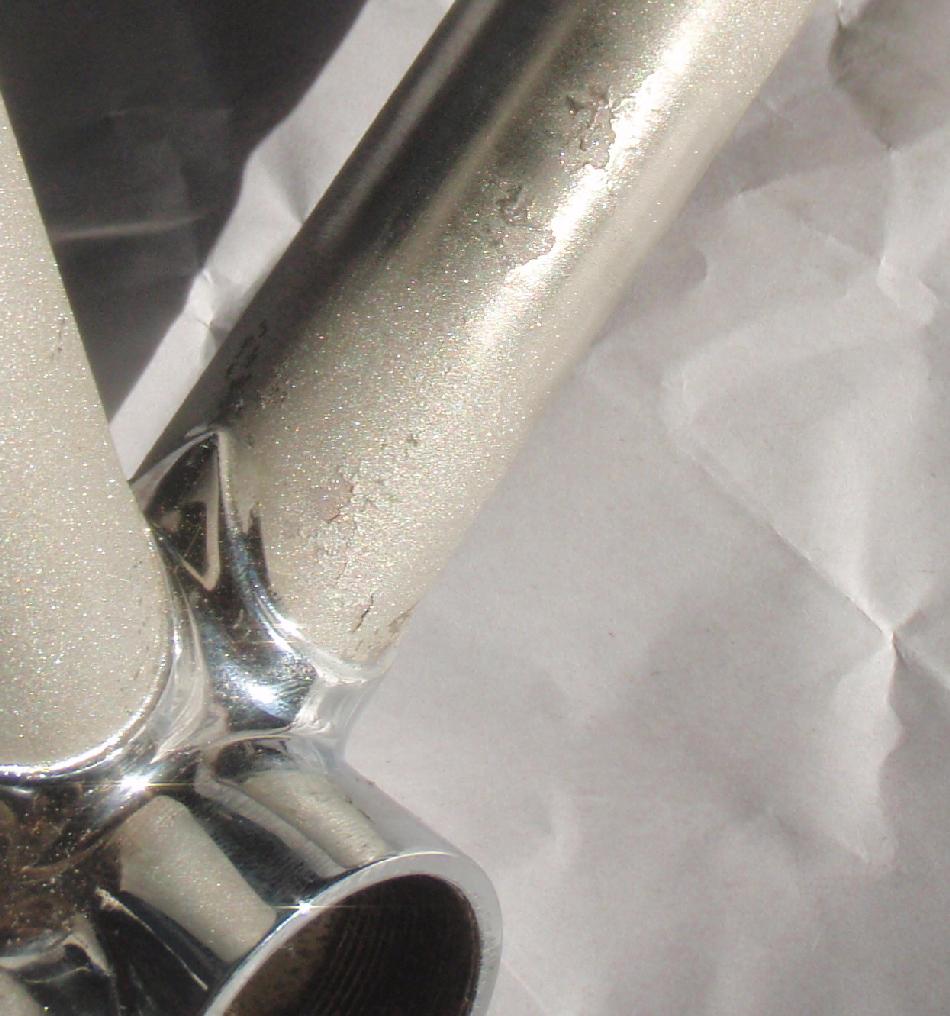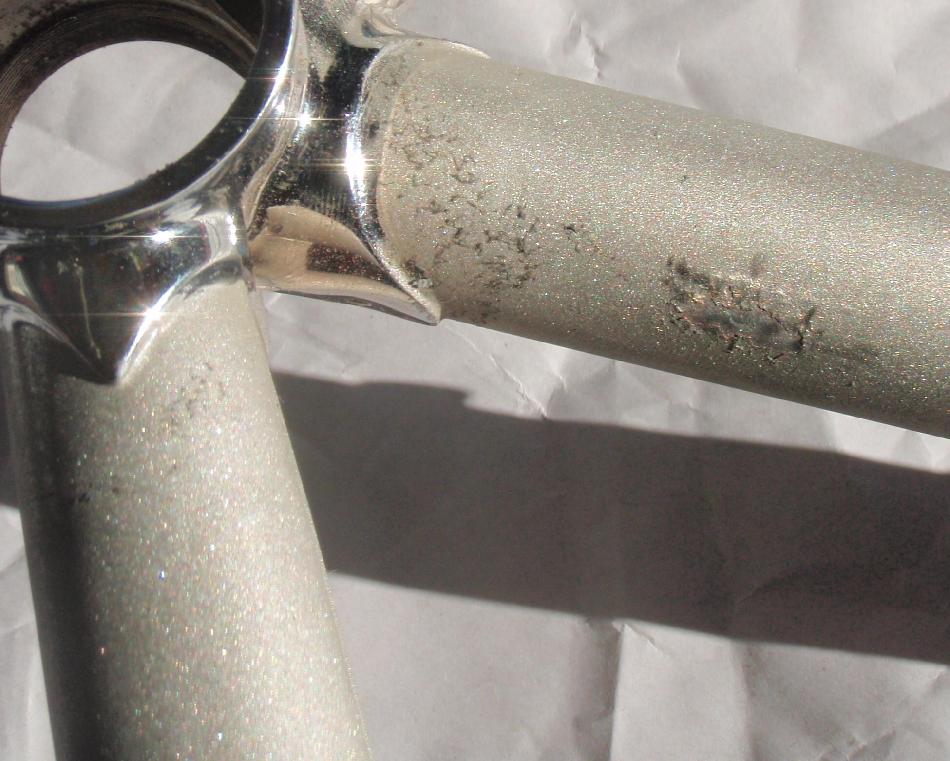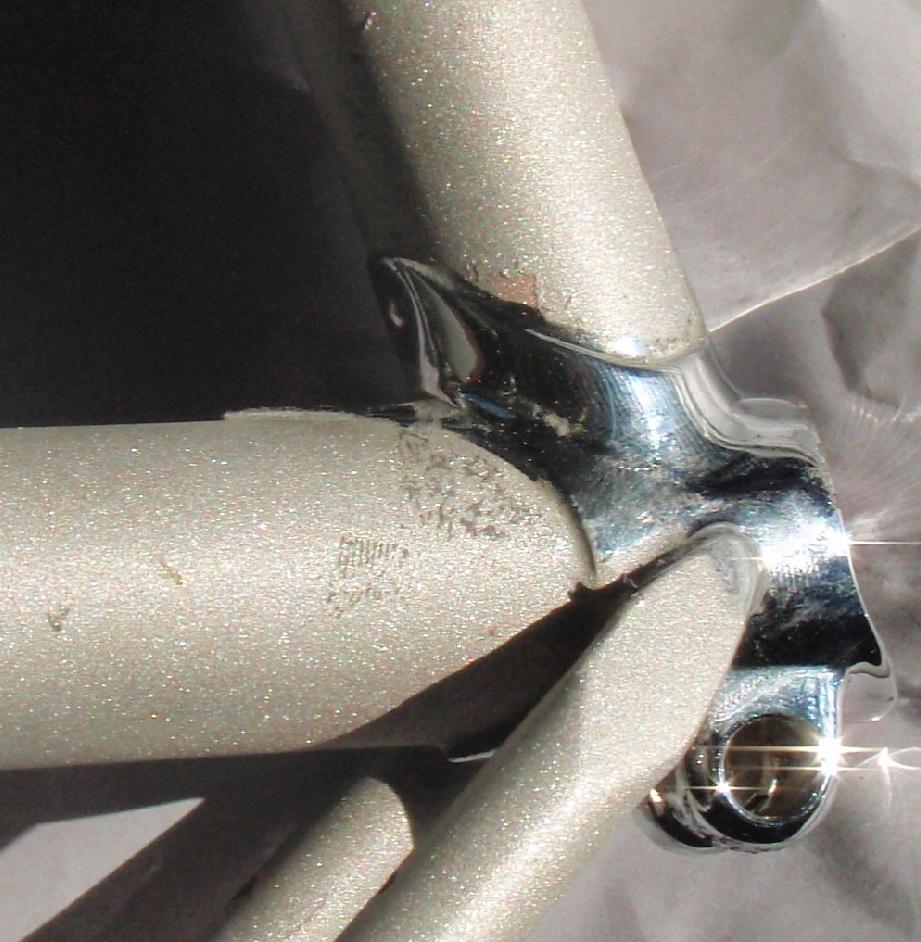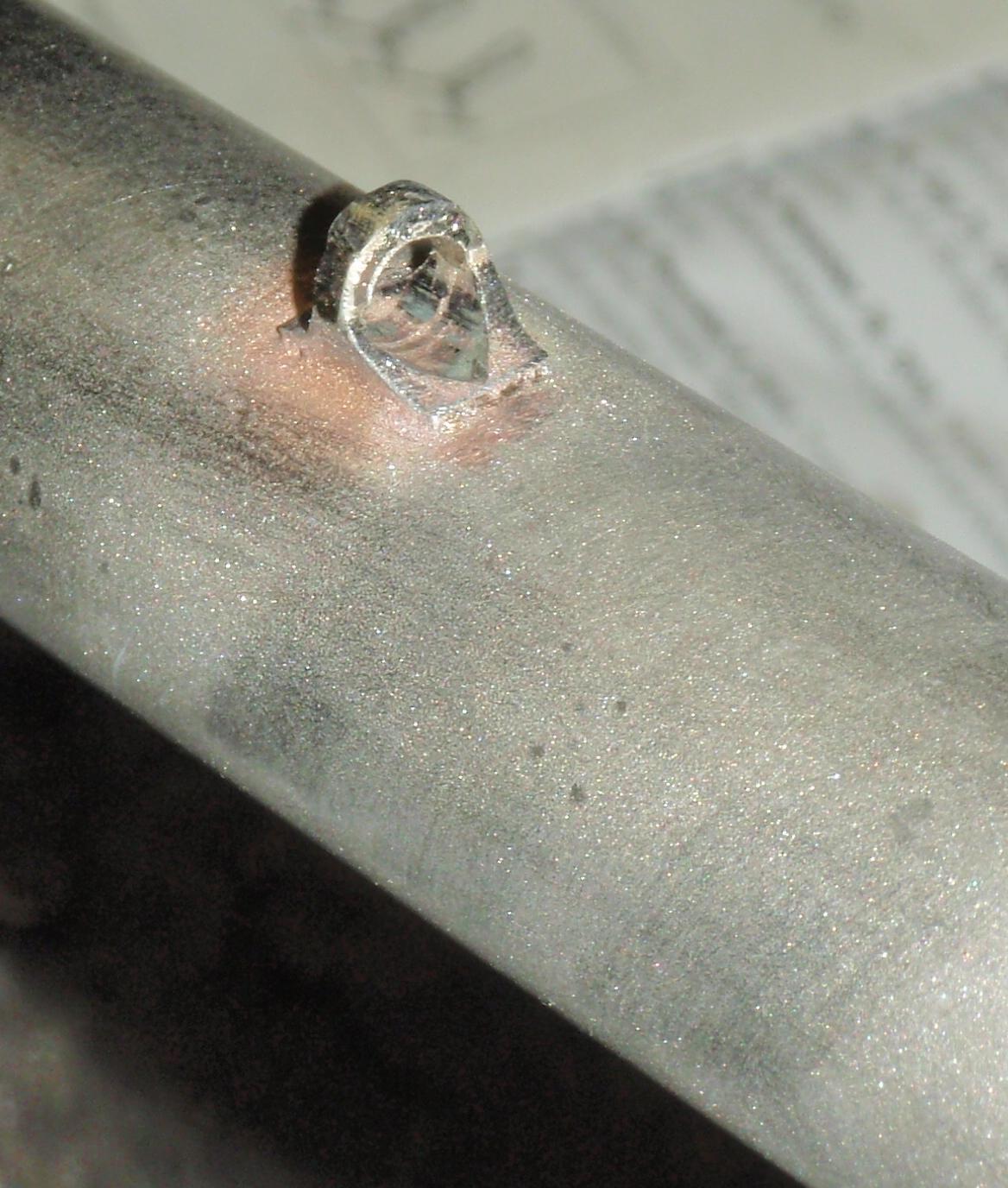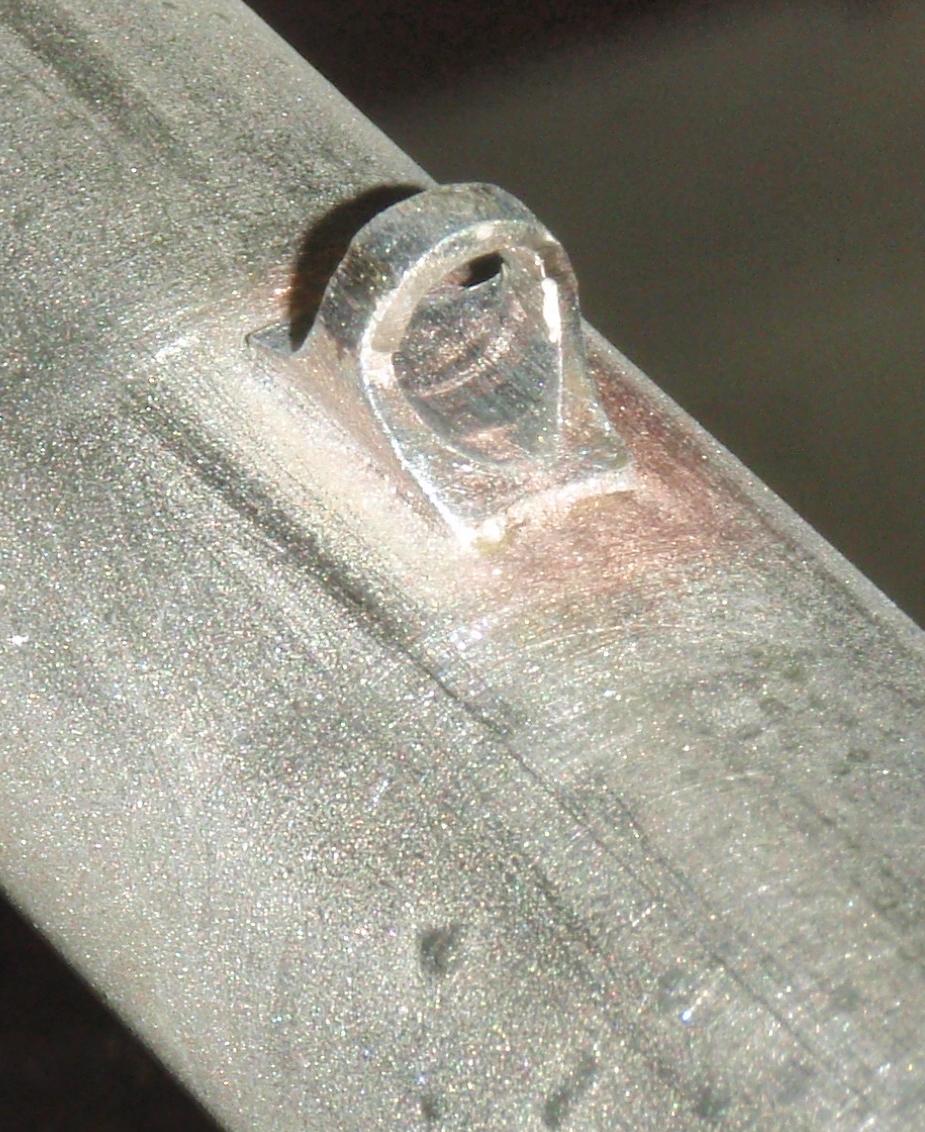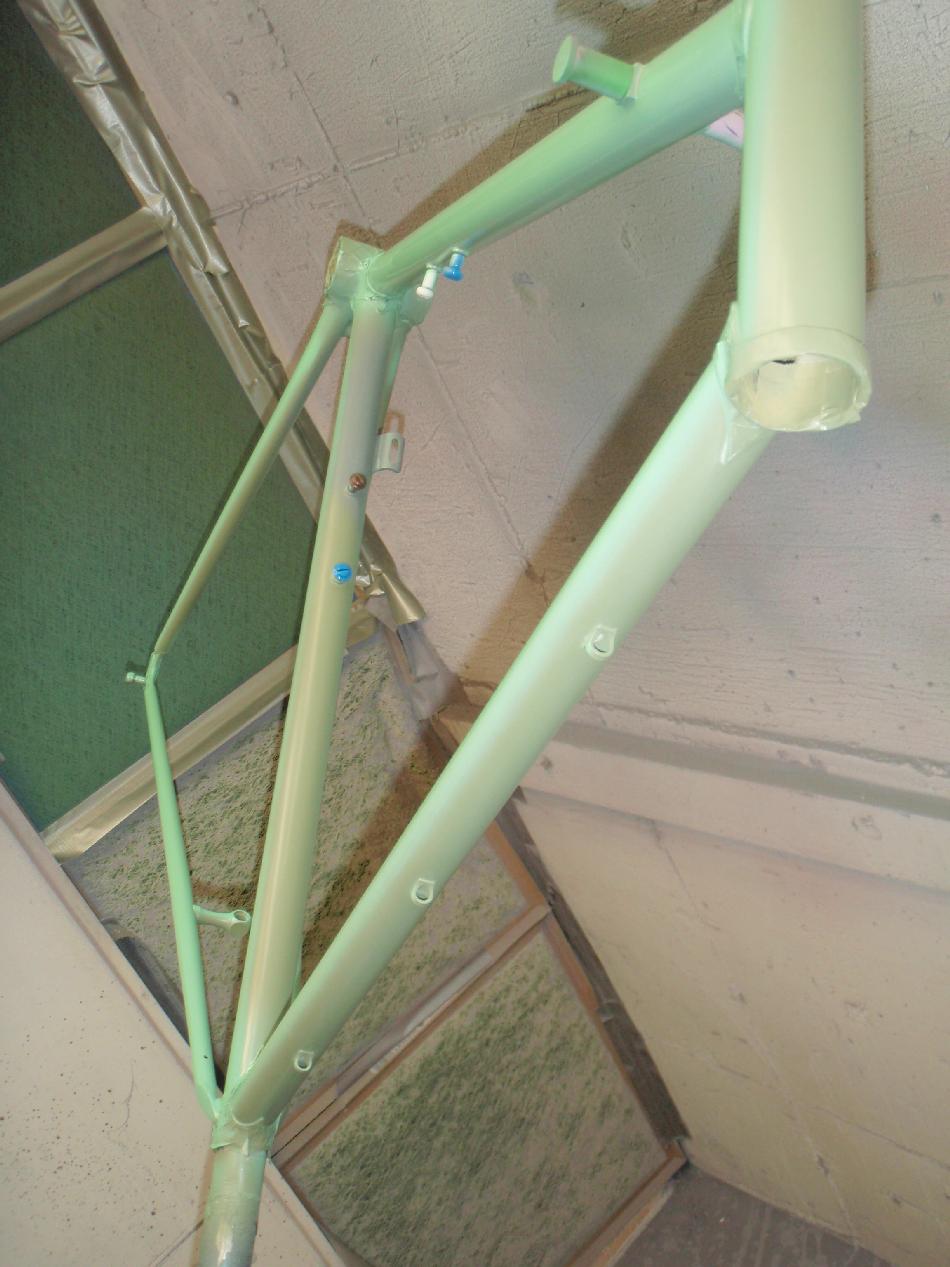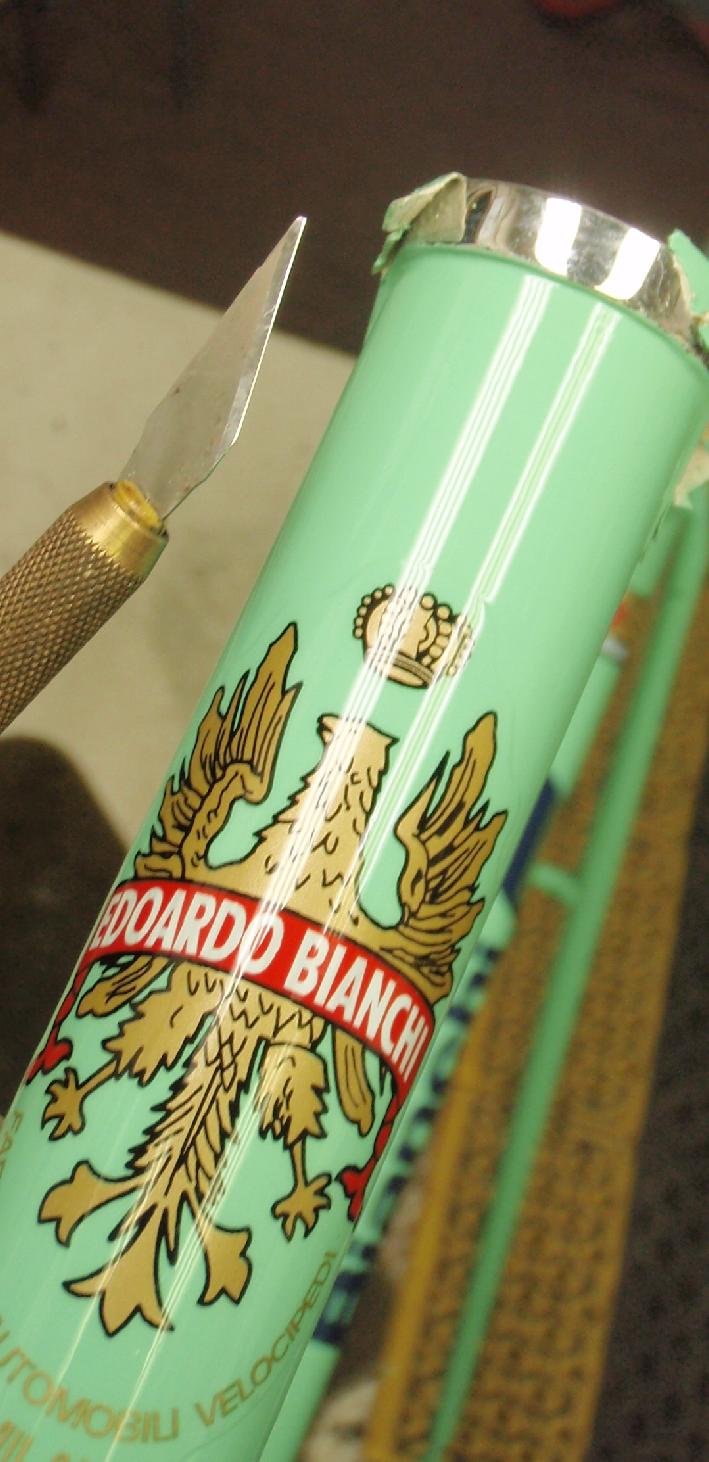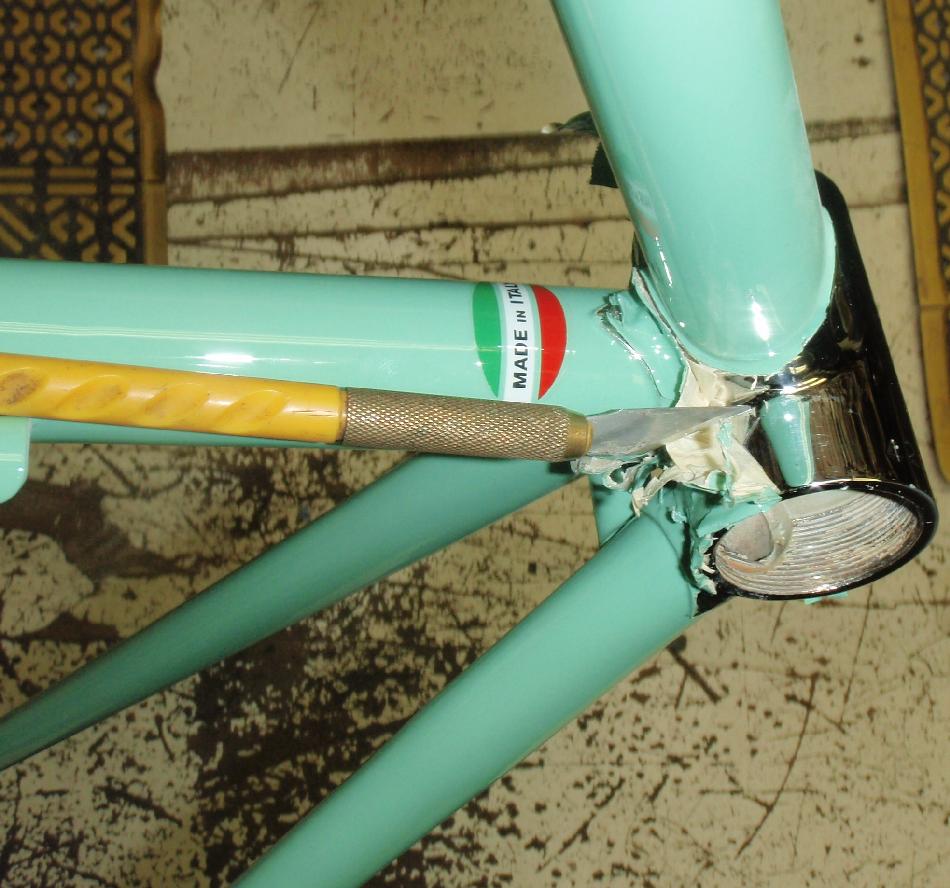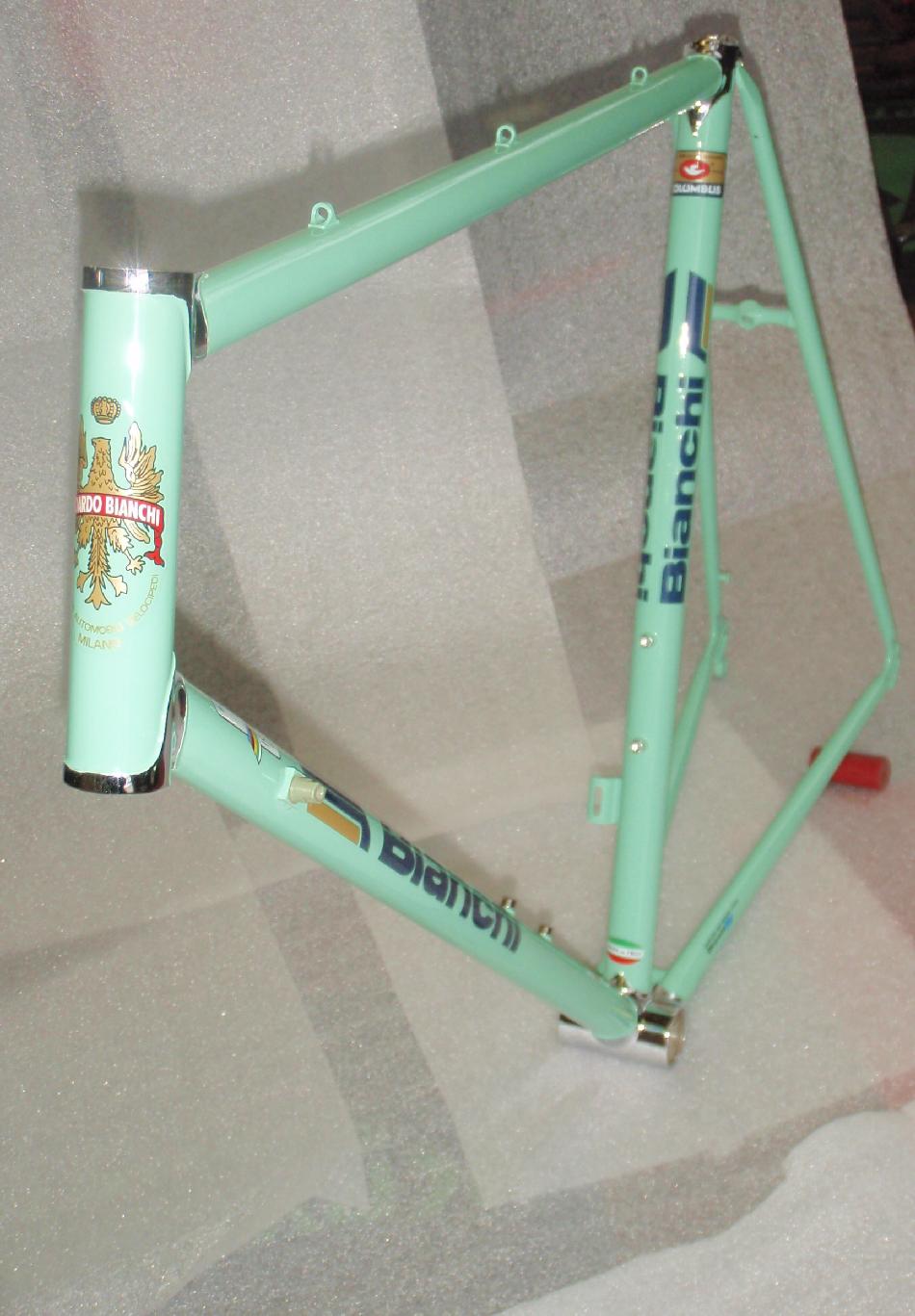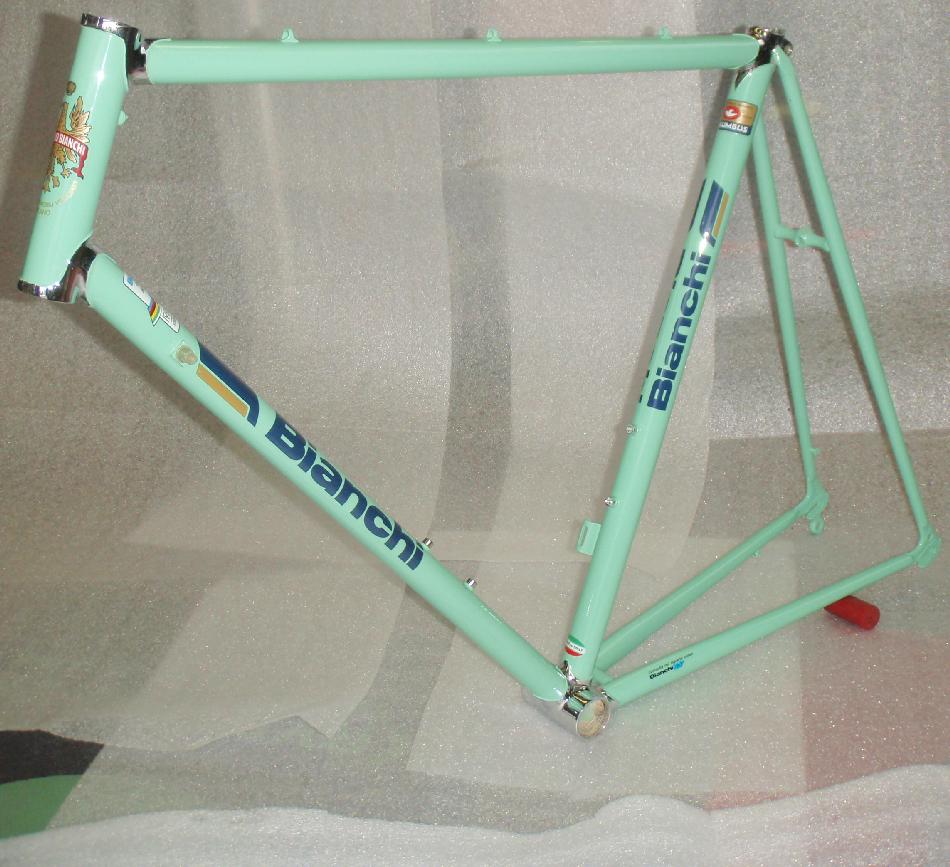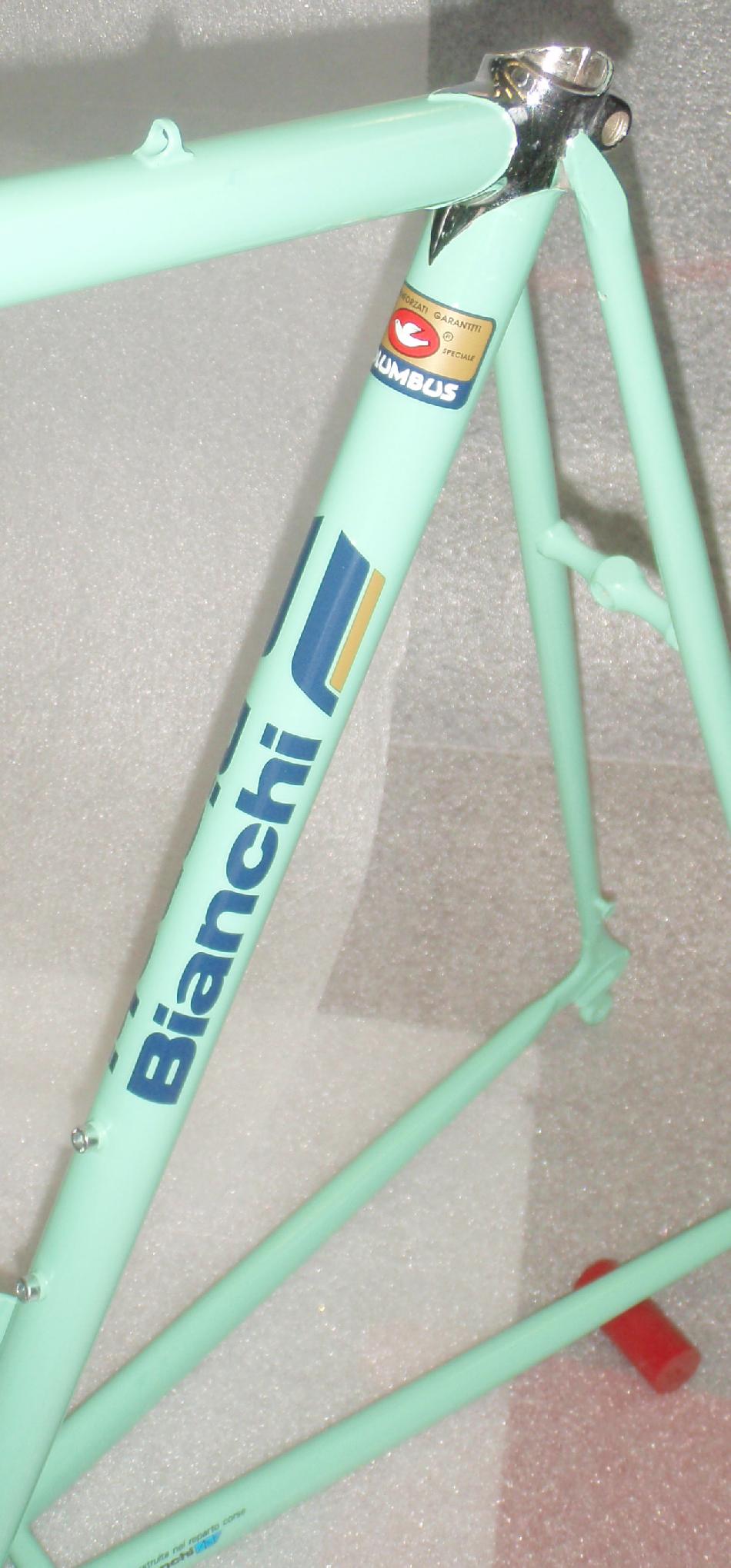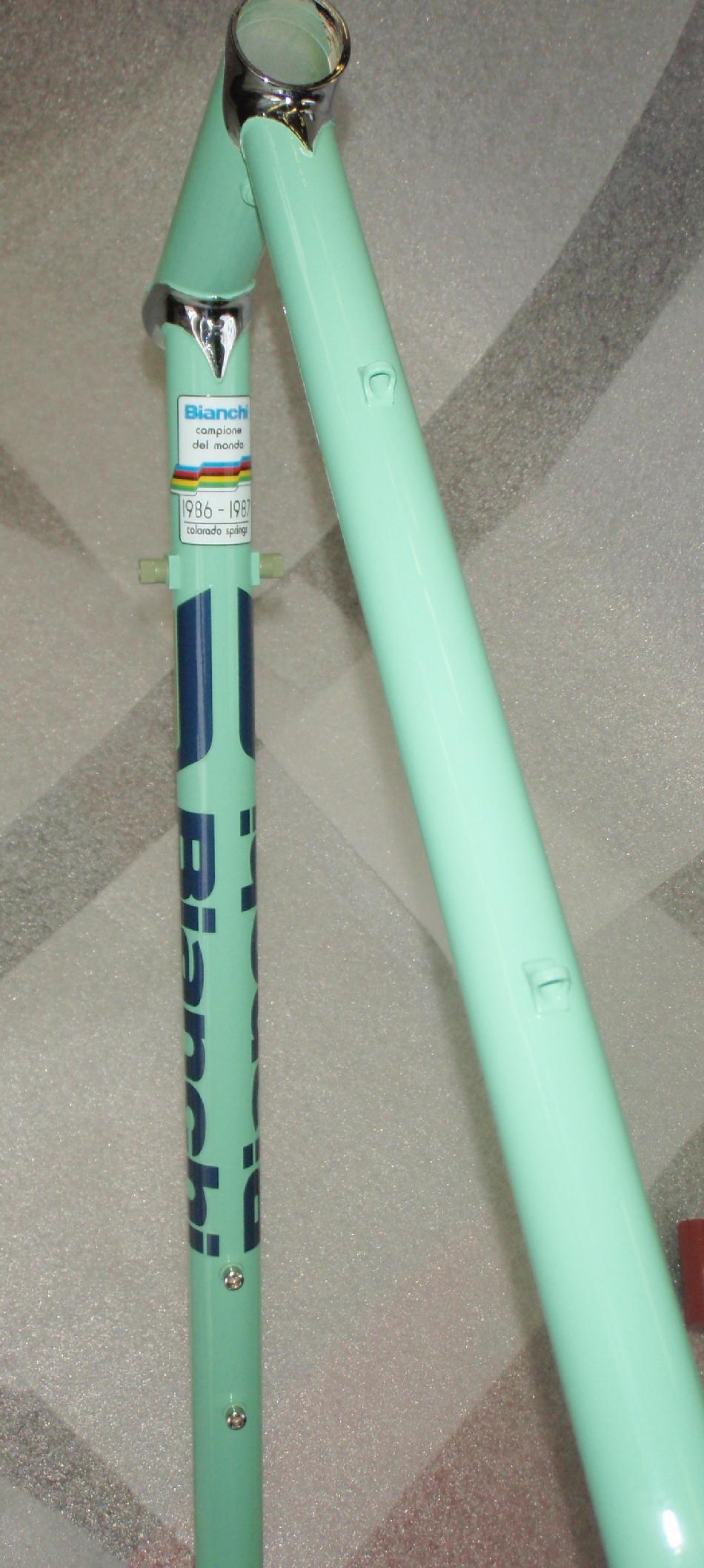 ---
Original paint, general cleanup and mechanical no problem!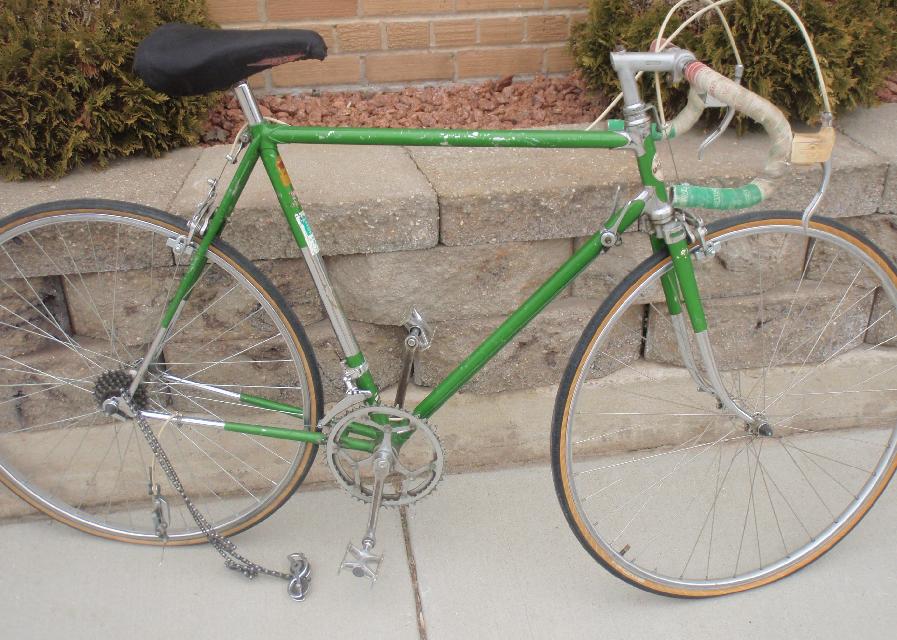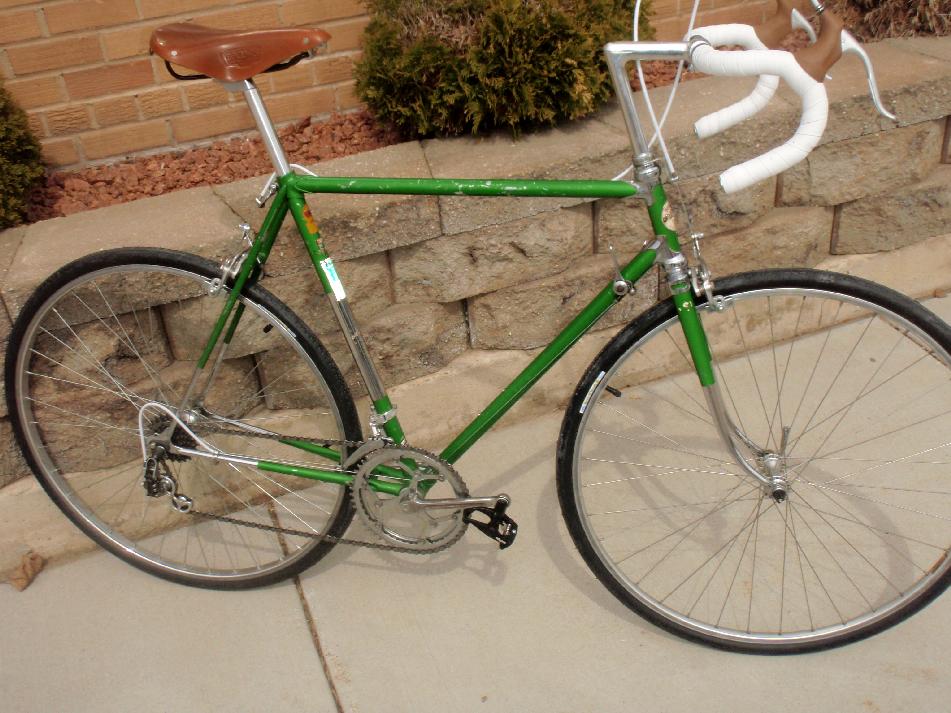 ---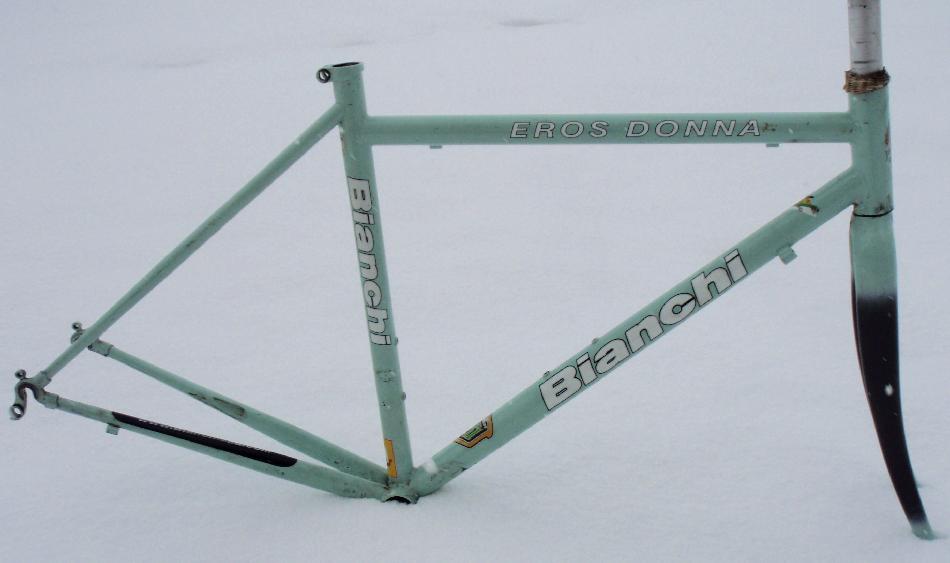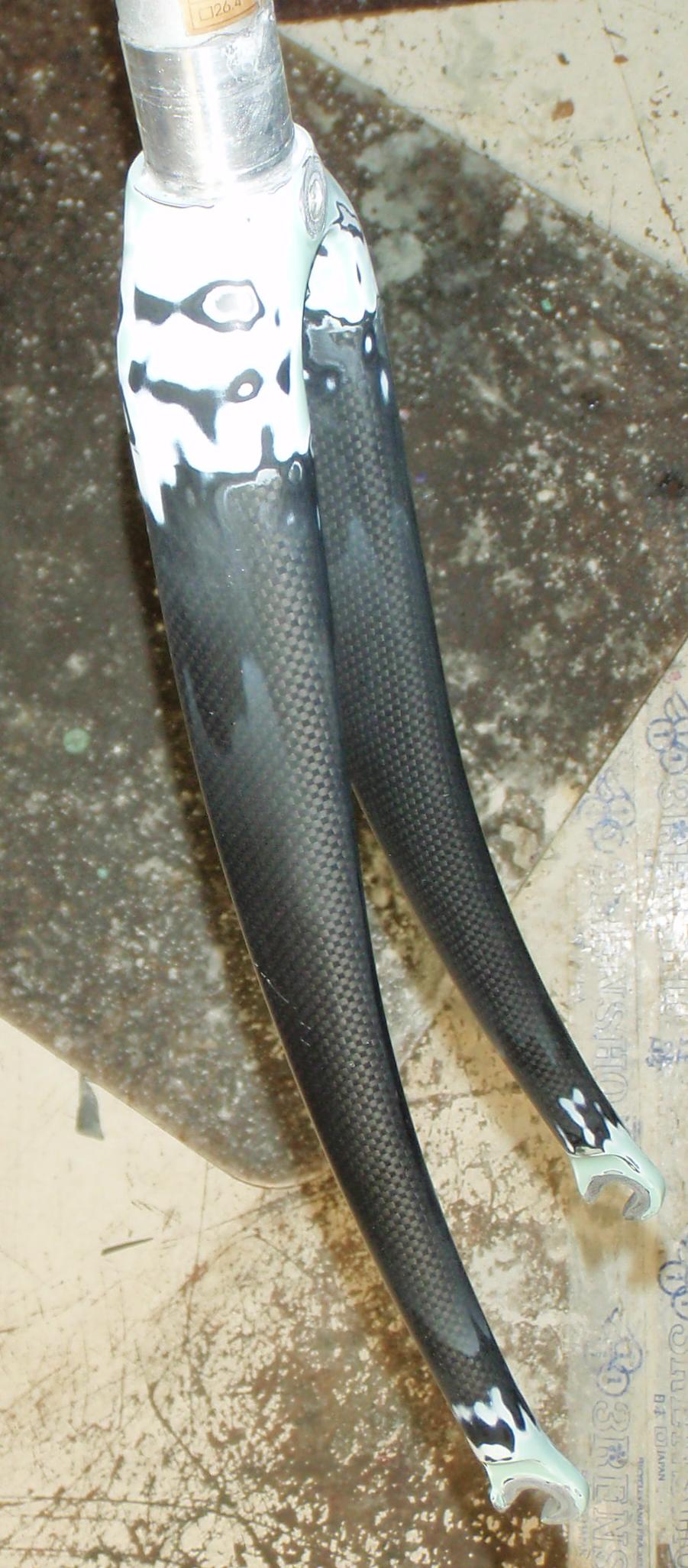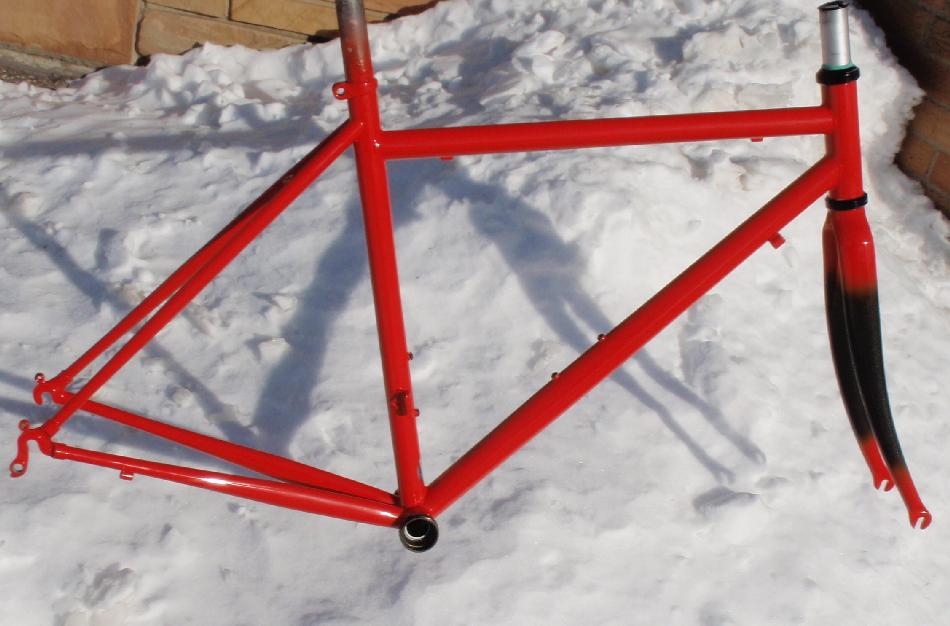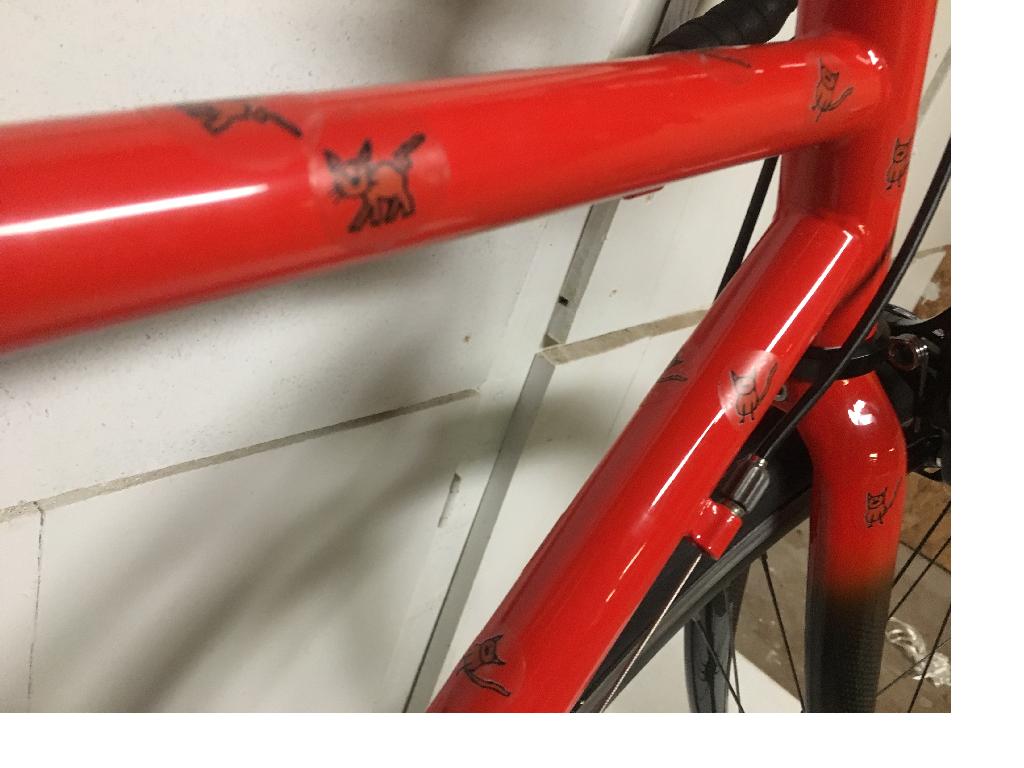 ---
Bianchi Alfana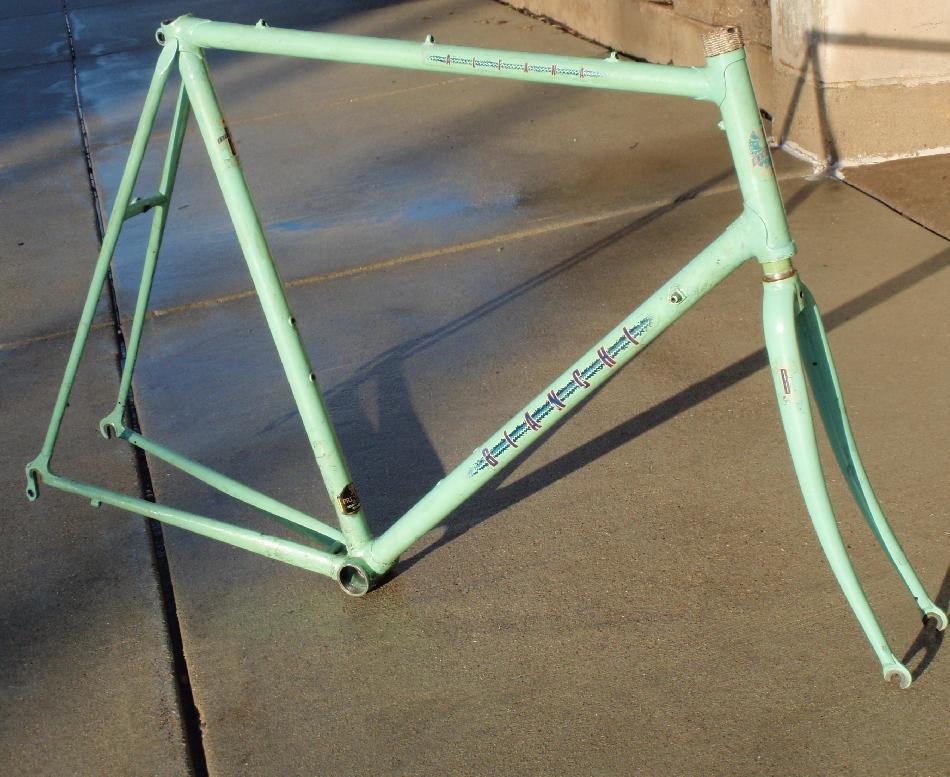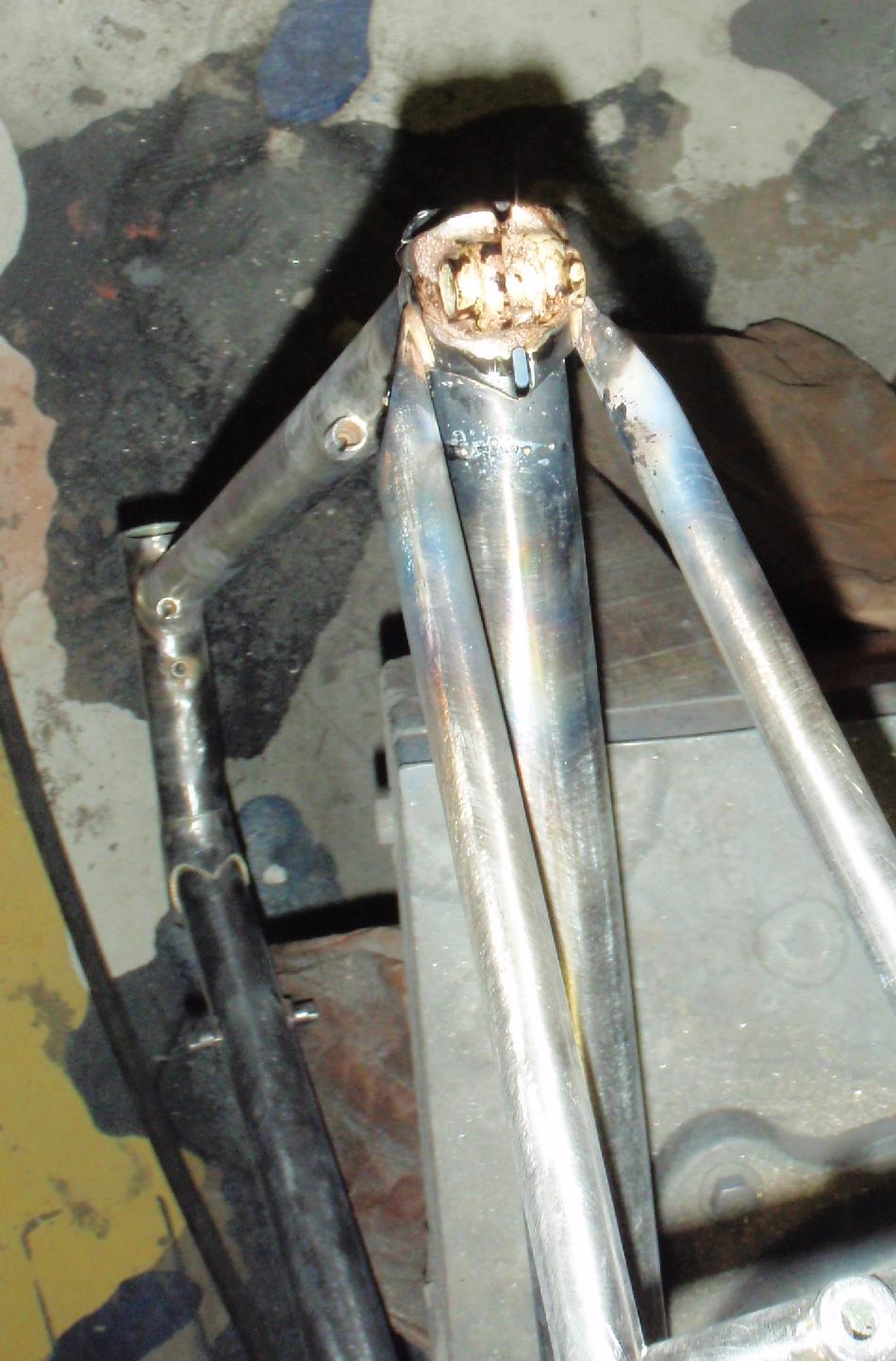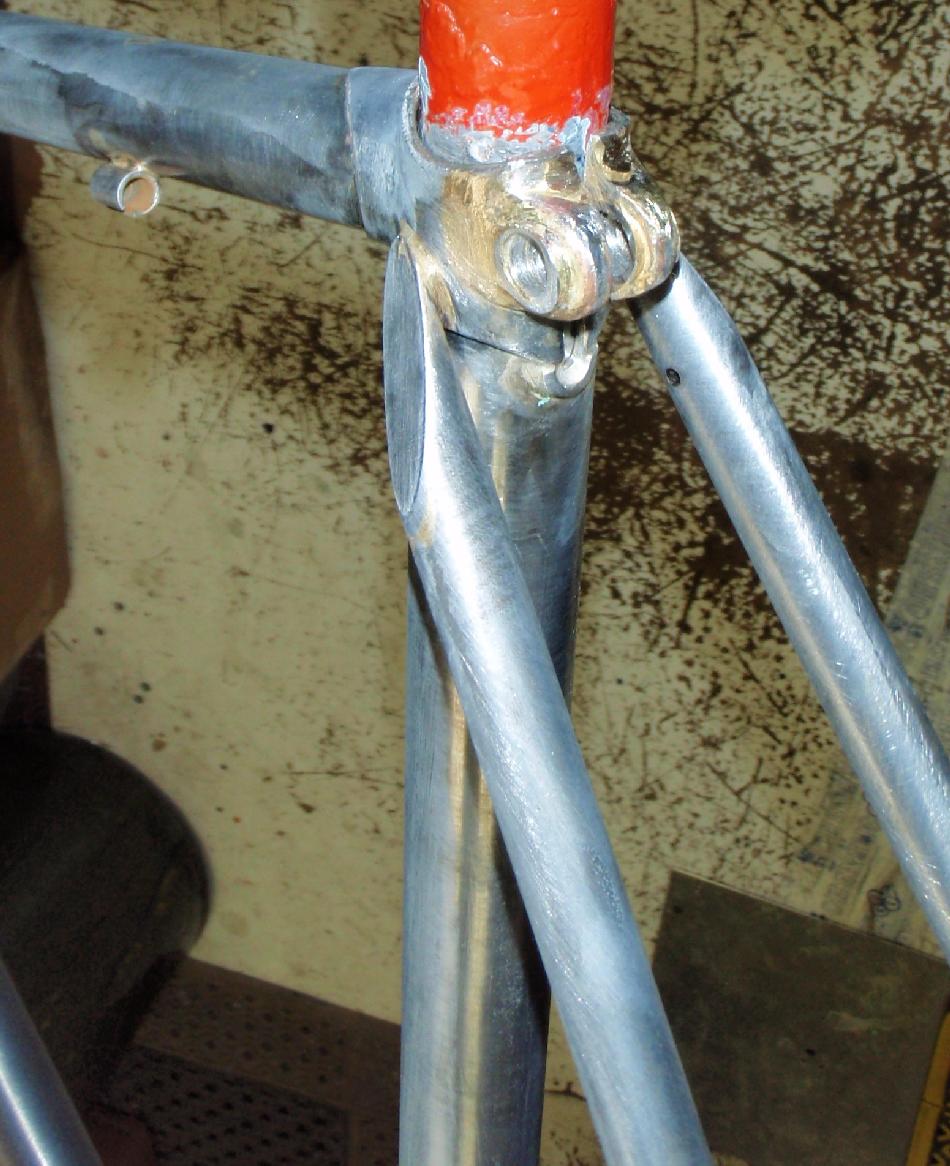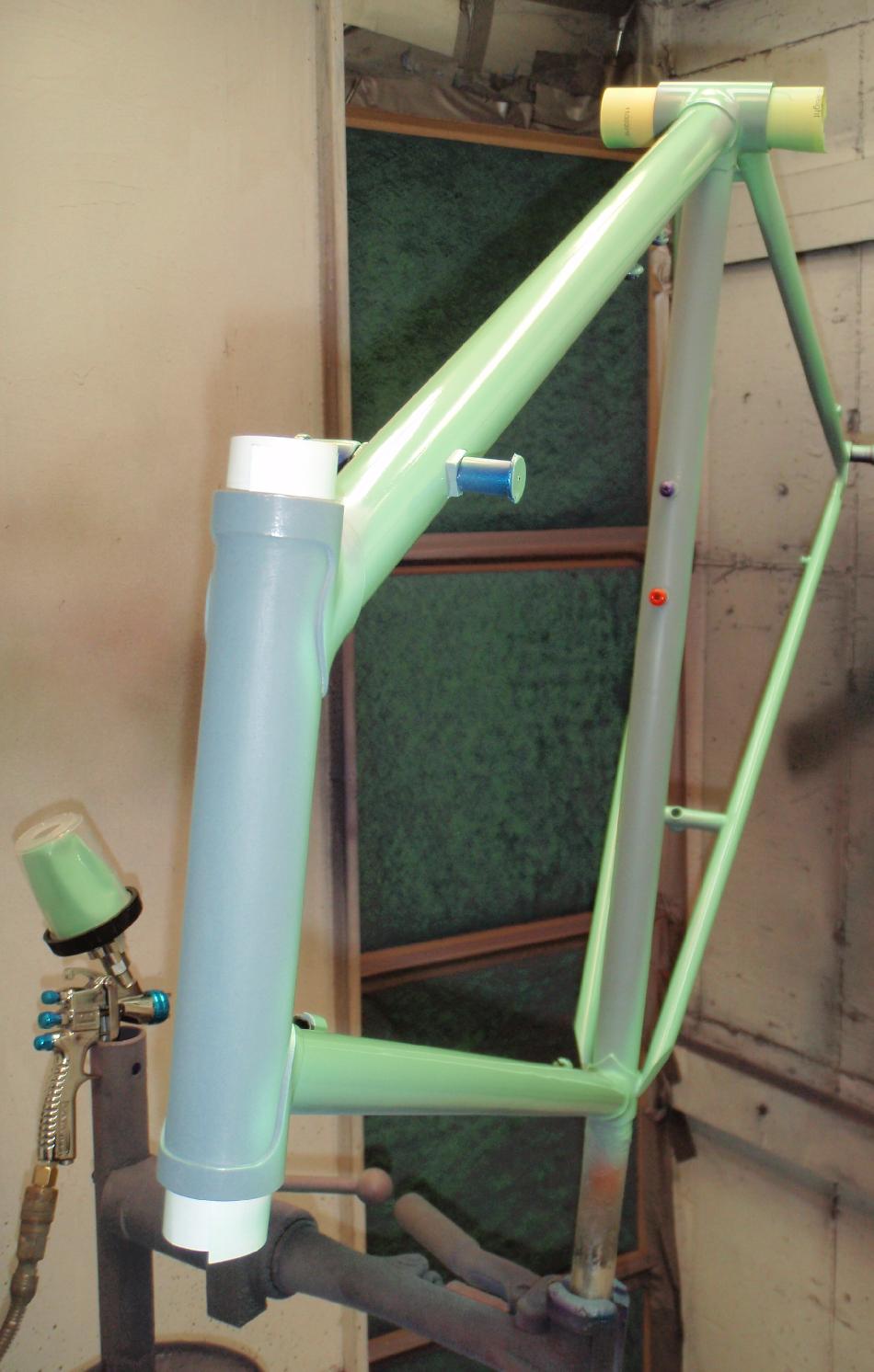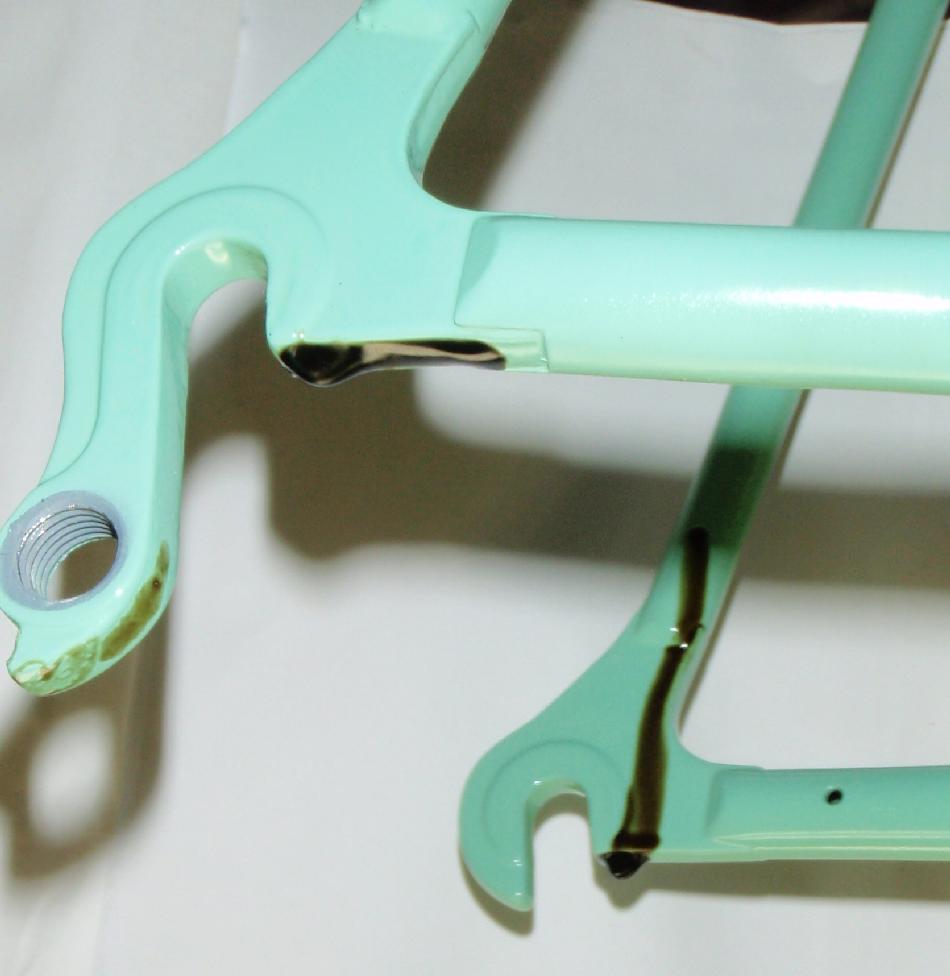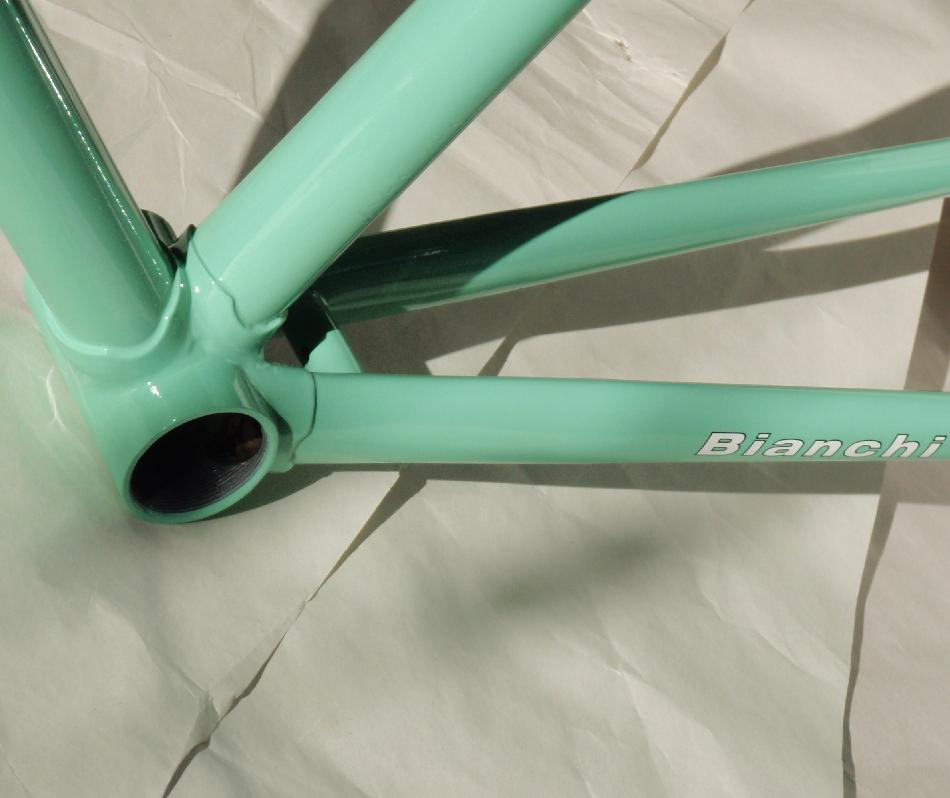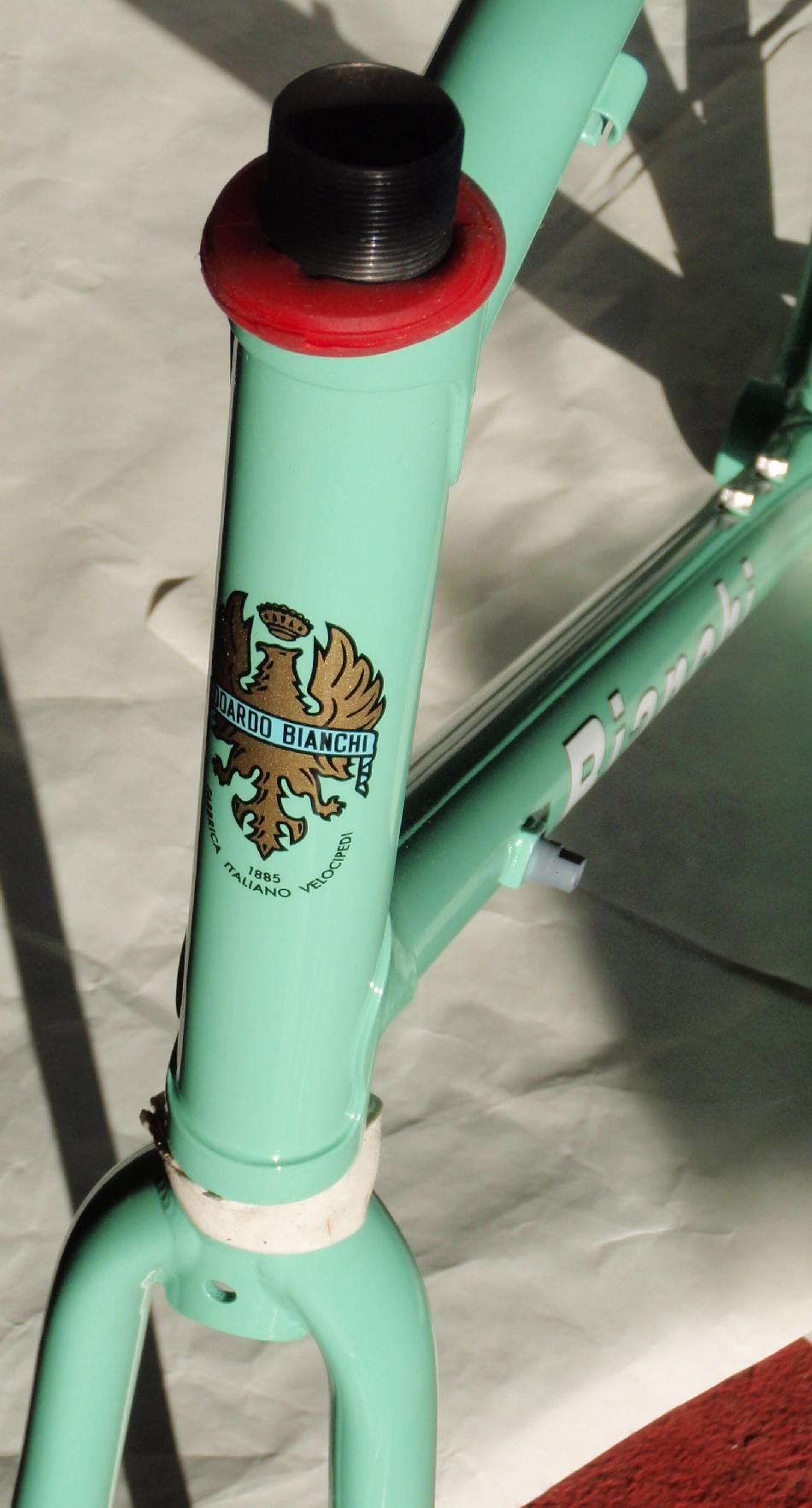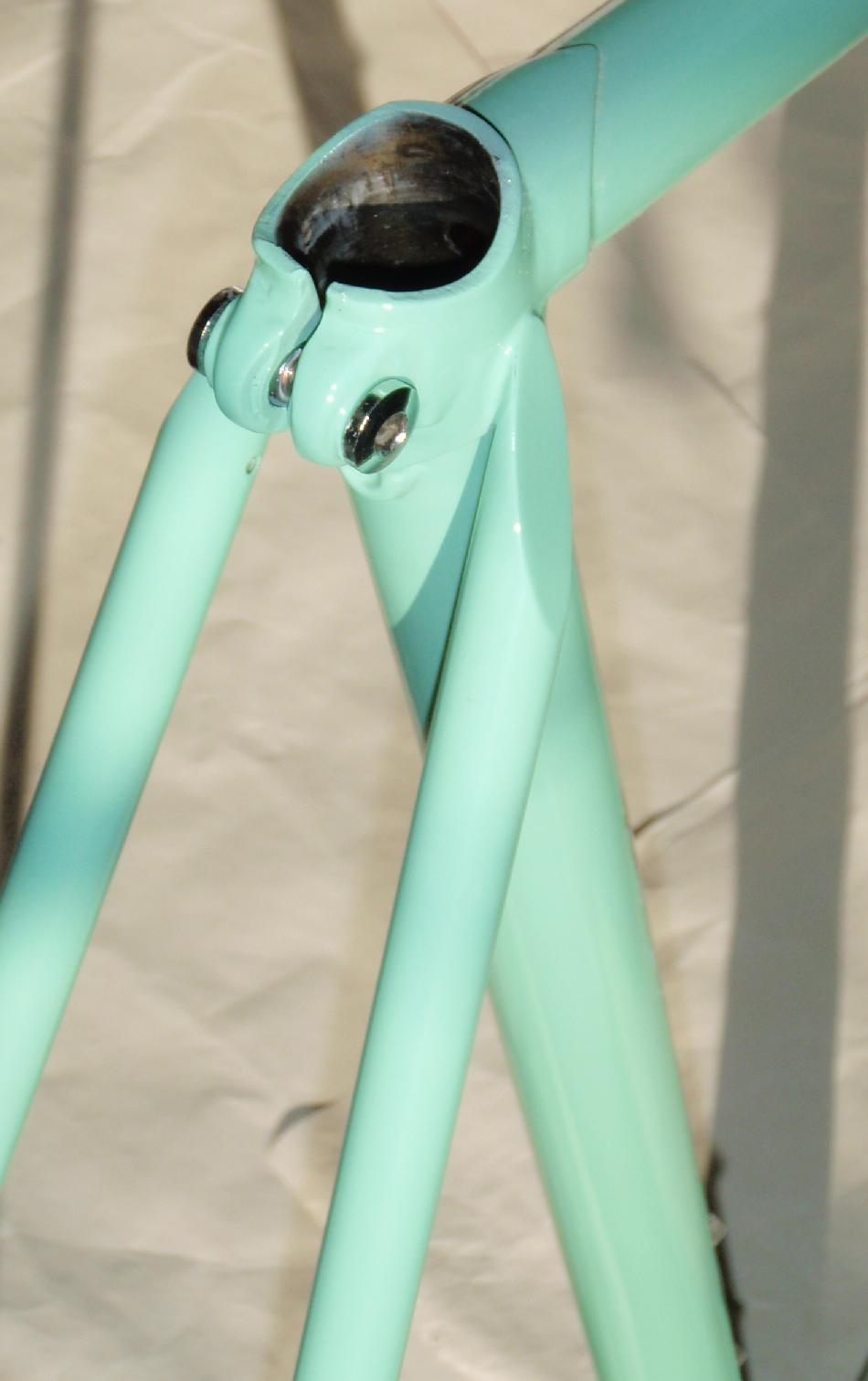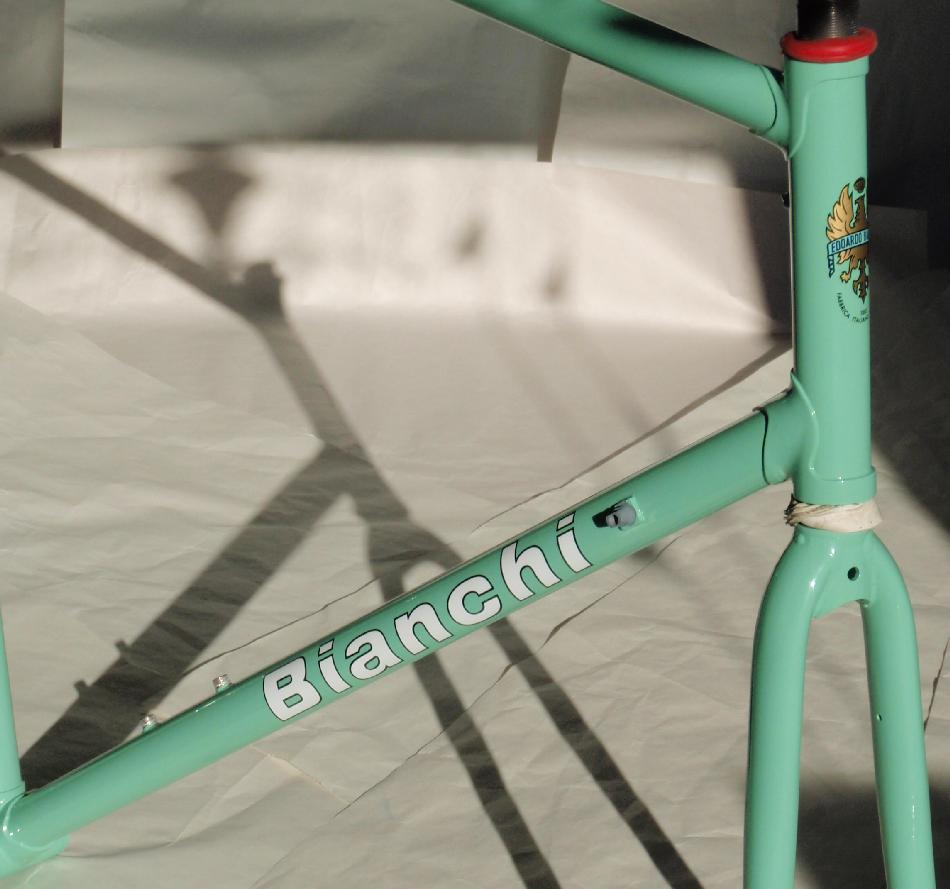 ---
Bianchi Boron XL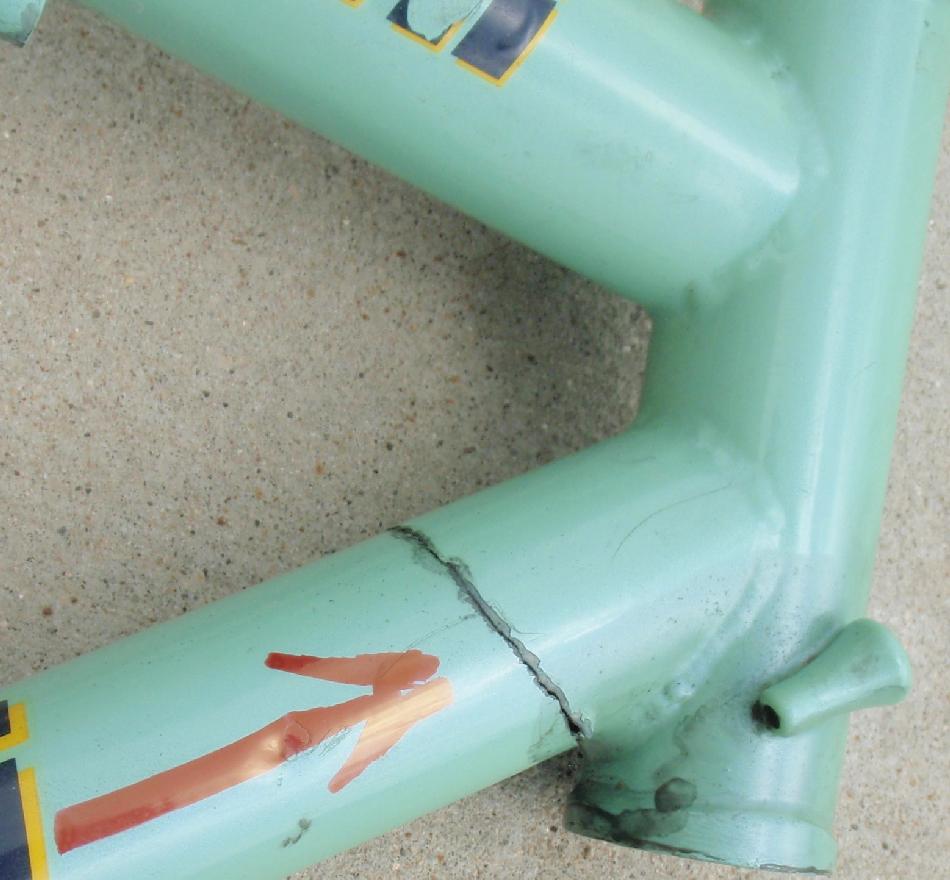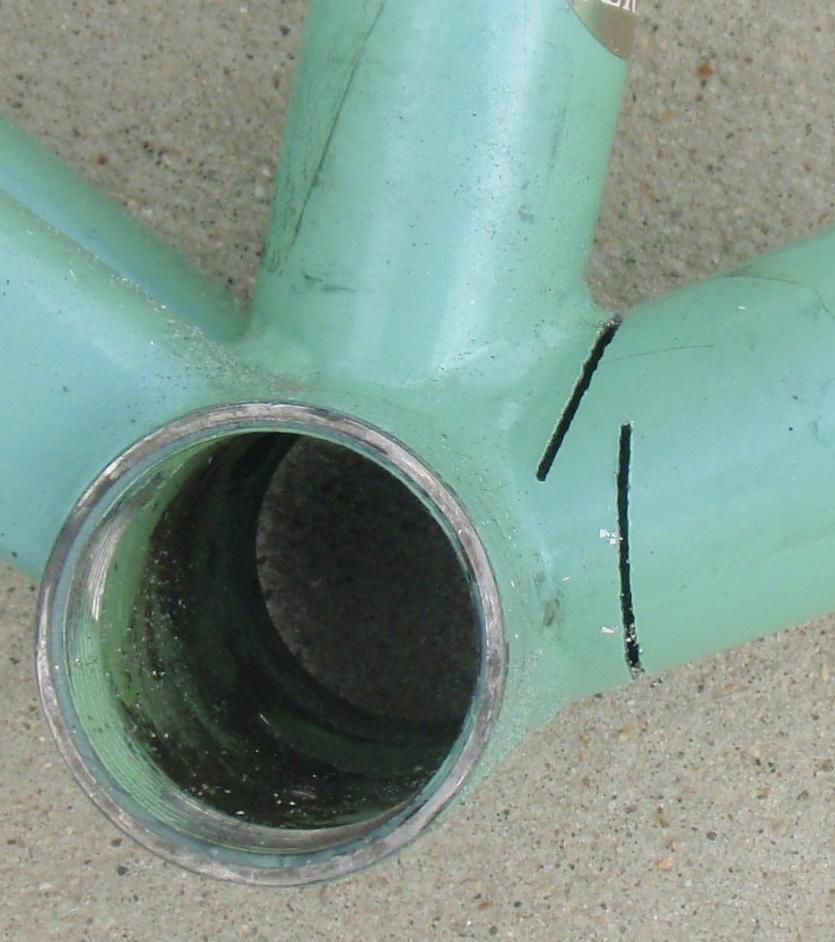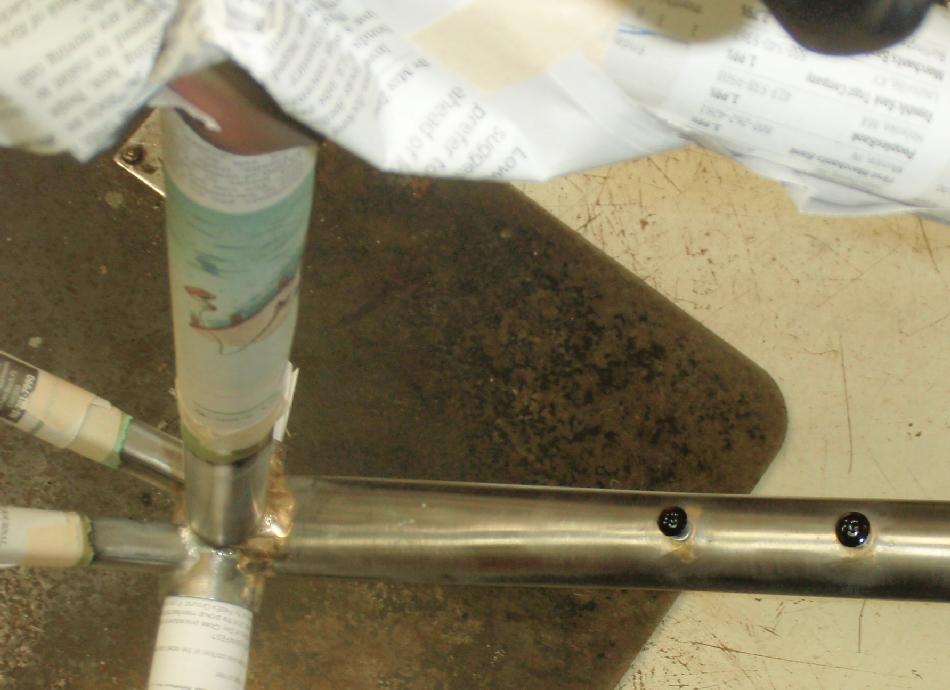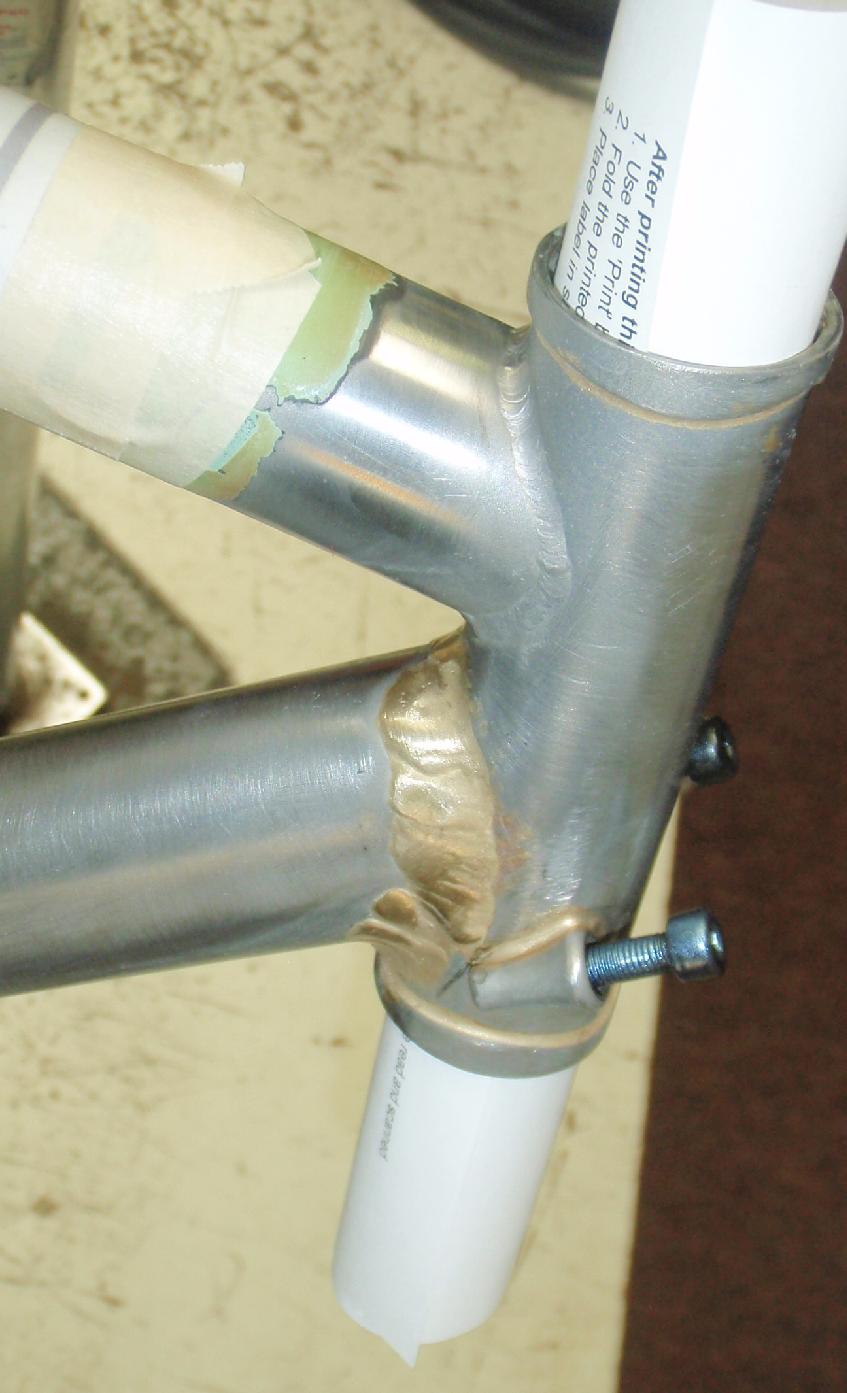 ---
We do track ends in steel frames too!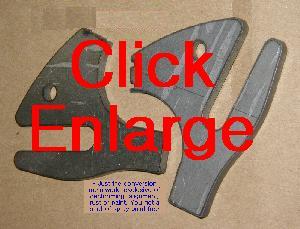 Click to consult about frame repair services at Yellow Jersey
Frames ship quickly and cheaply via insured USPS or FedEx