Raleigh
Classic Steel Sidepull Brake
Small Parts from Yellow Jersey

There are several different styles used over a span of many years.
Here's what we have. Don't forget our Vintage Brake Parts Page

And our Roadster Spares page

We have a good selection of tires for British bikes in 28", 26" and children's models including 18" E5J
Ask about other small parts.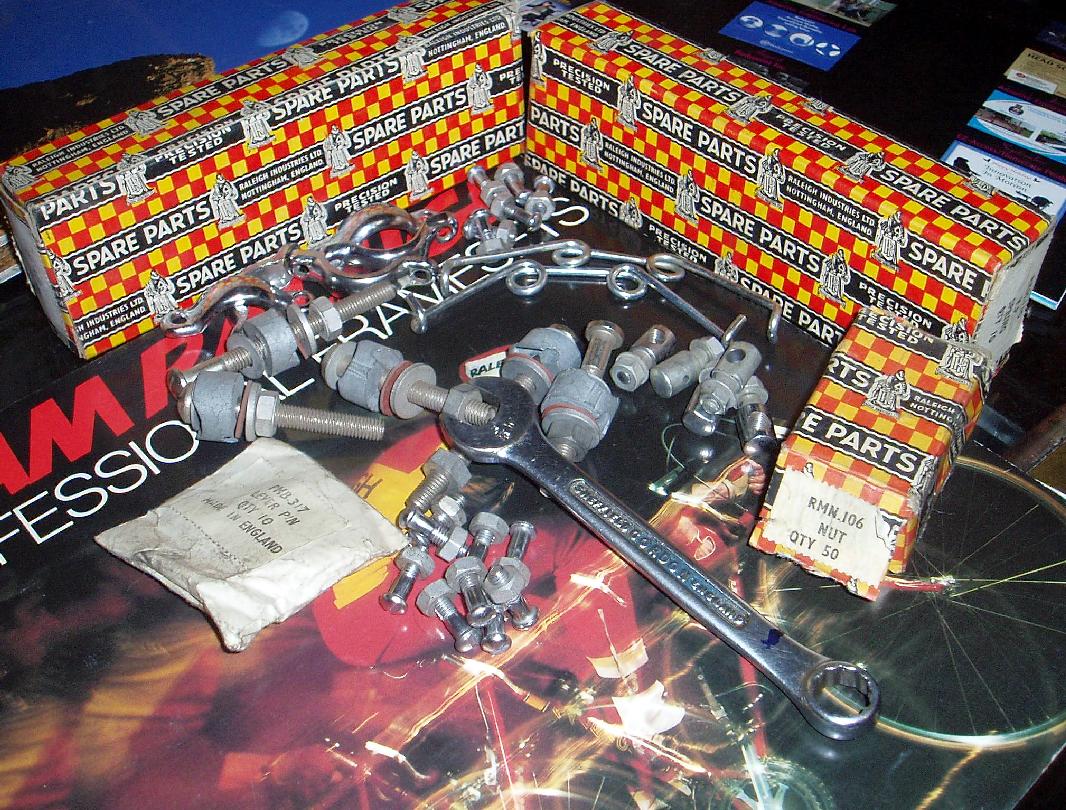 Raleigh Brake Small Parts
Genuine Raleigh RKM110 brake spring $9.95
Genuine Raleigh RMB317 Brake Lever bolt with nut, pair, $5
Genuine Raleigh Brake Lever Clip $4
Genuine Raleigh stud for adjuster $4 ( sorry, no adjusters left)
Crown aftermarket brake centerbolt front $-sold out-
Use modern SP calipers HERE $14.95
Crown aftermarket brake centerbolt rear $19.95
(Whitworth 3/16-26 Crown bolts work with Raleigh spring bosses)
Genune Raleigh Stud for casing stop $5
(Use with Self Adjusting Brake)
Good News! We can now supply double-ended (pre-1965) Raleigh brake cables !! Limited selection
We also stock full Sturmey Archer spares - cables, controls and small parts!
See also FIBRAX