M.M.Atom and SRAM Drum brake Hubs
at Yellow Jersey

We're out of M.M.Atom drum hubs, probably forever, but we do now have the latest incarnation, probably made in the same place or at least by their successor, SRAM's new sealed cartridge bearing I-Brake hub. (photos below the Atoms)

Atom Drum/Freewheel Rear Hubs
HD 36h ONLY $-out-

Very last M M Atom Drum hubs are all
SOLD:
Large format 36h $-out-
Heavy Duty Large 36h $-out-
Small format (relatively; they are still big) 48 holes $all sold
No Atom fronts, use SRAM I-Brake or Sturmey please
Right. No fronts.
Let's review that! NO ATOM FRONTS!
did we mention the fronts are all sold?
Now rears are all sold as well
The Atom Drum Hub window has closed

special Mr Lindsay statement:
___ N O __ A T O M __ F R O N T S ___
hope that helps !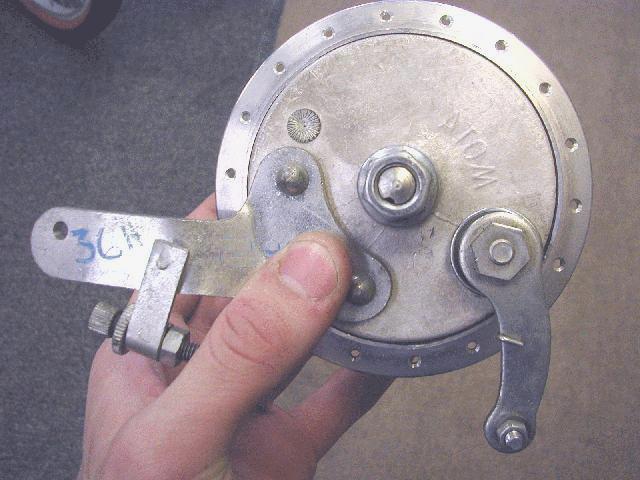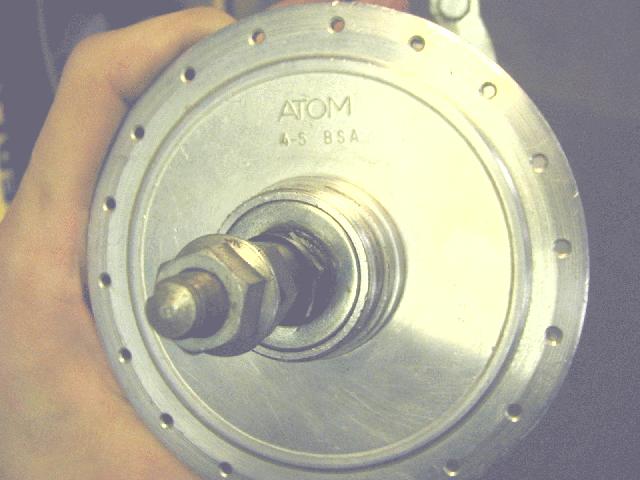 Atom hubs 48h x 120mm or 36h x 140mm all sold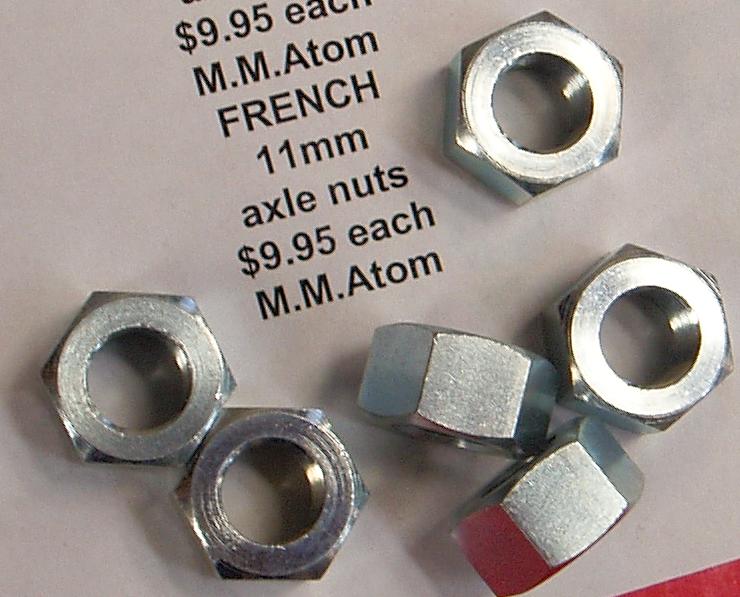 We have some brake shoe assemblies once again $59.95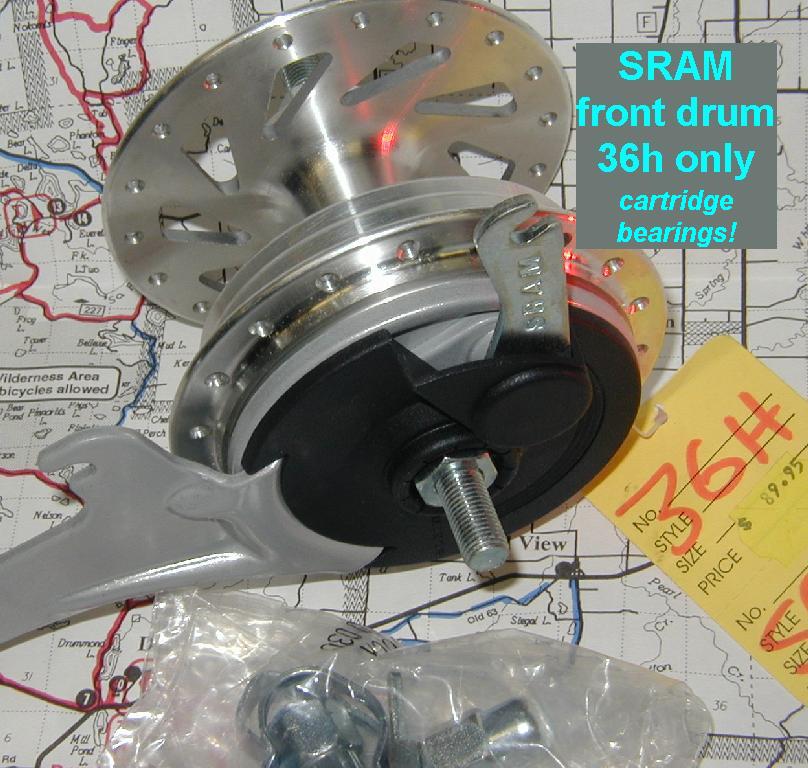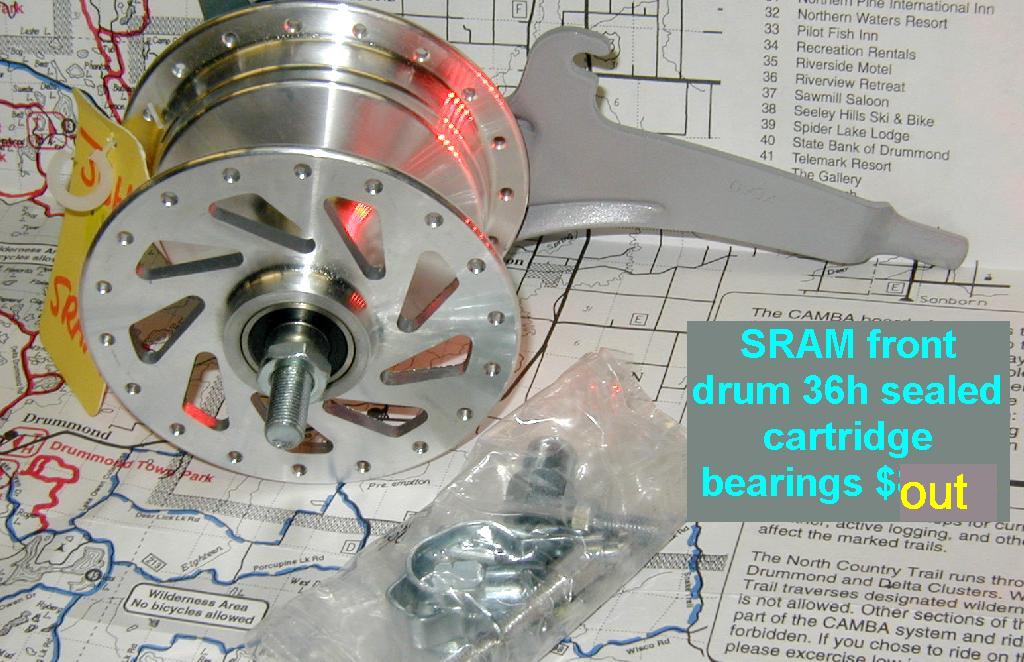 New SRAM Front 36h Drum Hubs $- all sold! -
Use new SRAM I-Brake hub with I-Brake $69.95 36h only

Need advice on modern hubs? Send an email and let's talk!
---
YES WE HAVE Maxicarhubs.
anyone else will tell you they no longer exist!
And of course the wonderful German SRAM Super Seven gearboxes
Click HERE for more info and HERE for more about wheelbuilding