Sturmey Archer
Drum Brake Hubs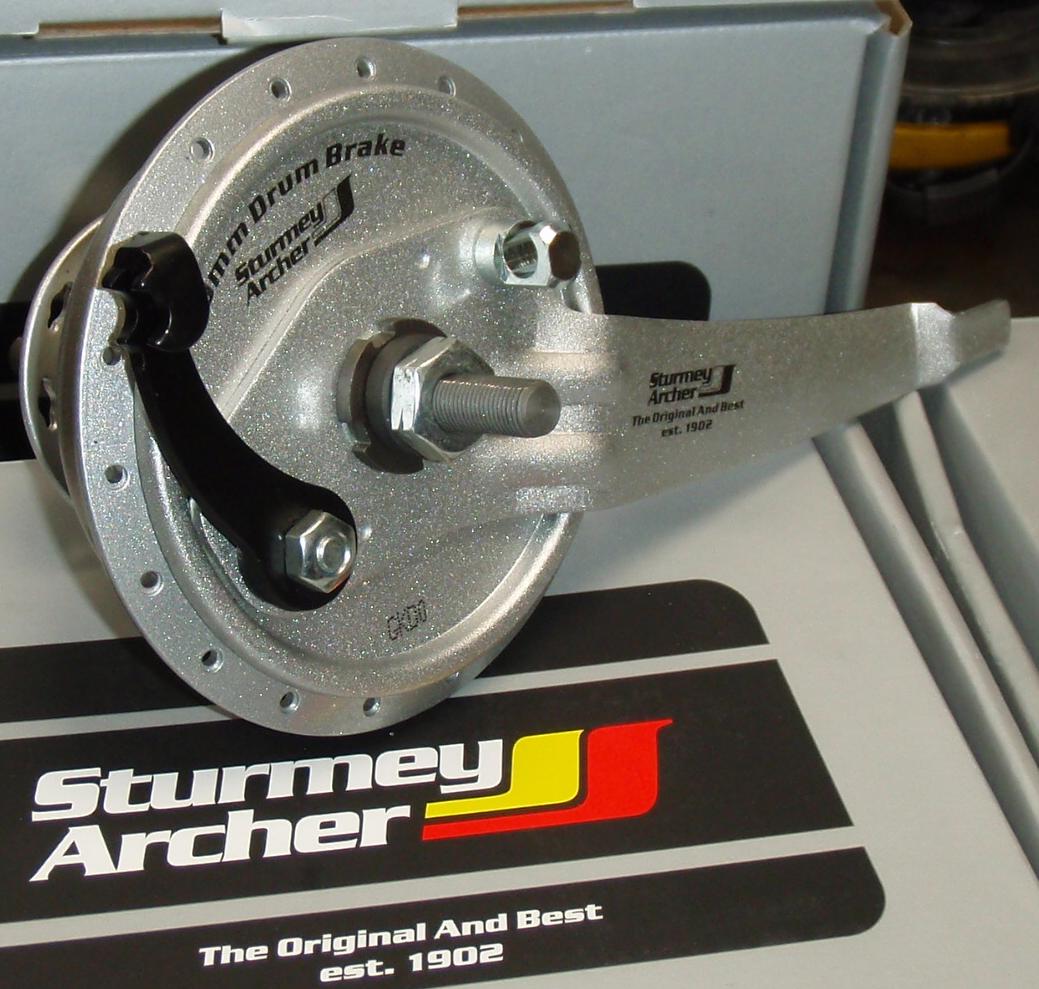 Steel Drum Front model BF above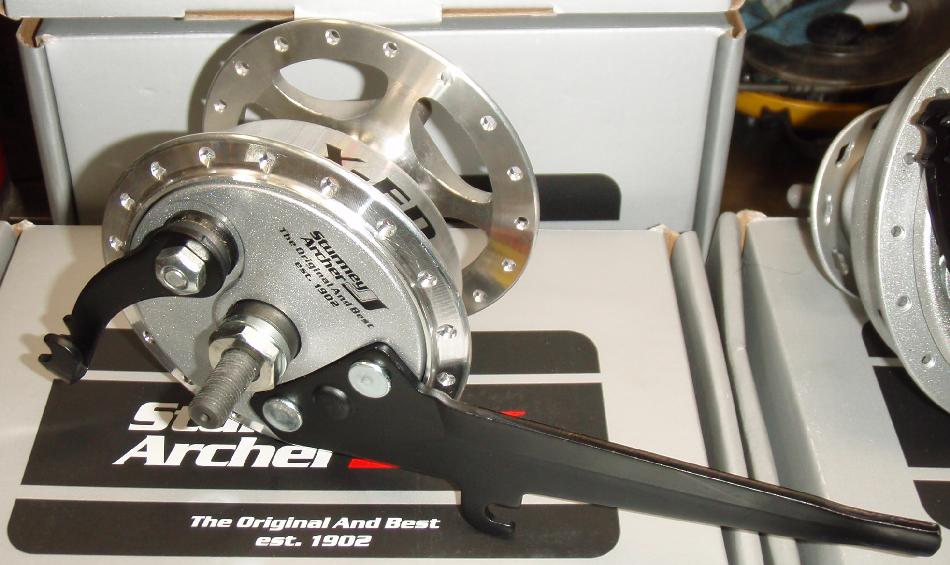 Aluminum Drum Front model XFD above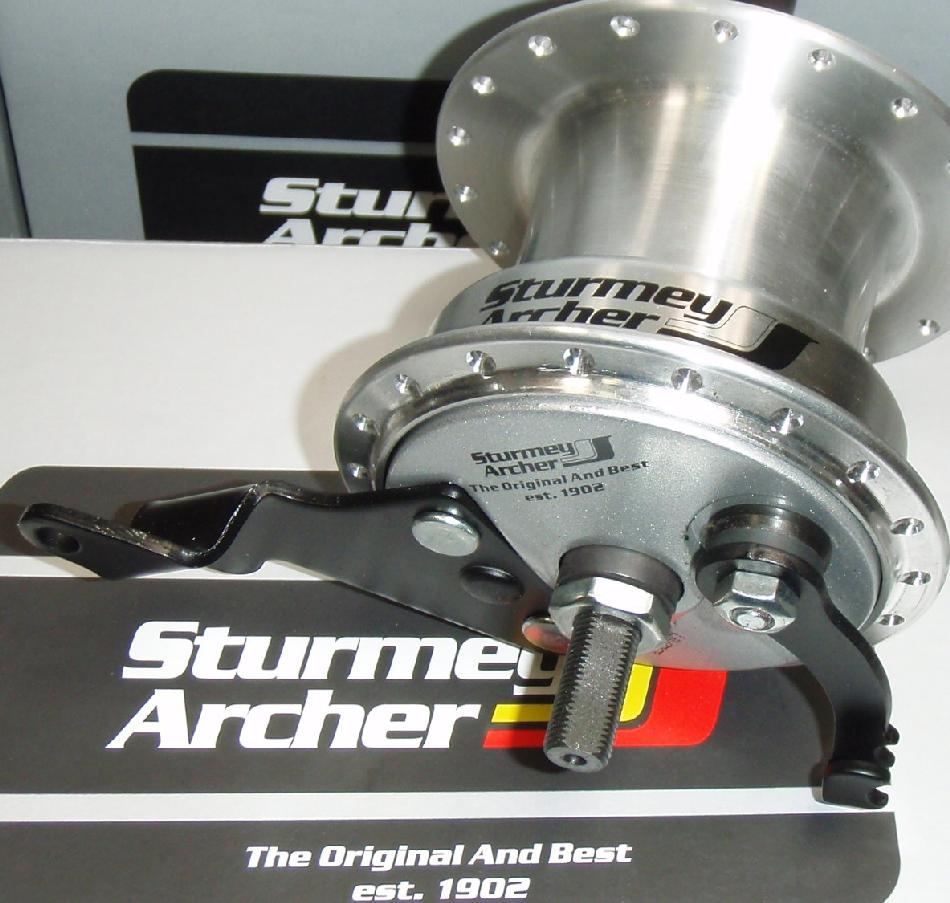 Aluminum 3-Speed with Drum model XRD3 above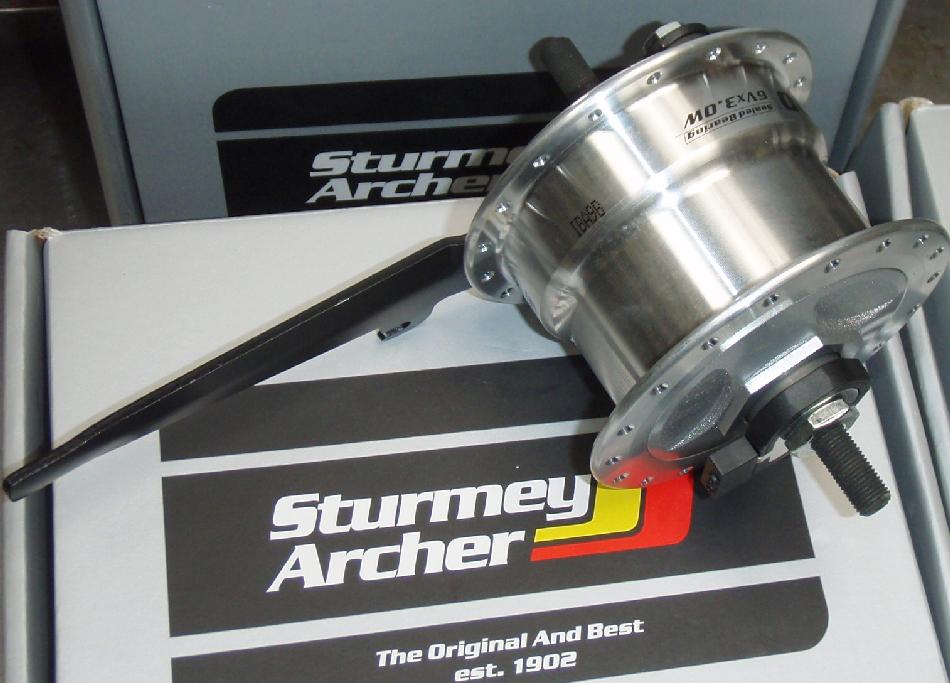 Aluminum Drum Front with 6V3W Dymano above

Many Other
Sturmey Archer
Models now available

When you select any two drum brake hubs or any drum hub with a multi-speed gearbox (such as the Sachs-SRAM Super Seven, Sturmey, Maxicar, SRAM I-Nine or a Nexus product), we'll calculate your spoke length at no charge and provide Wheelsmith butted stainless spokes with brass nipples at half-price, a $30 value. Interested? Send an email and let's talk!
---
YES WE HAVE Maxicarhubs.
anyone else will tell you they no longer exist!
And of course the wonderful German SRAM Super Seven gearboxes
Click HERE for more info and HERE for more about wheelbuilding