Brooks "Pre-Aged" Distressed Finish
British Leather Saddles
new for 2005 . . . for the discerning cyclist
Just arrived!
Brooks has applied their "Pre-Age" process to these premium saddles
for a unique color, hand and countenance.
The leather arrives softer and more supple - - but not 'swayback' or damaged.
Your new saddle starts in the ideal condition - -
a condition that others achieved only after muliple century rides and diligent care.!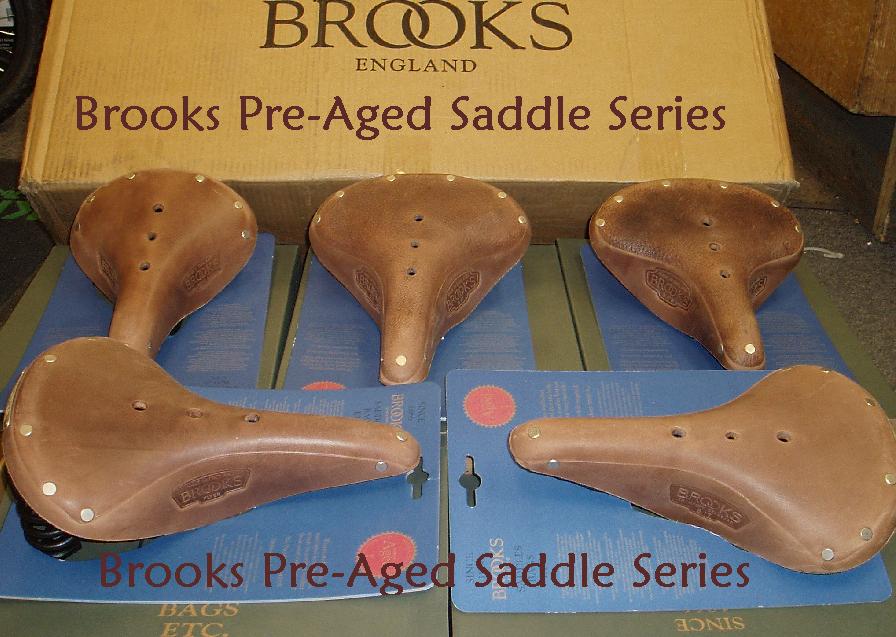 The color is Brooks Pre-Age Dun, a subtle understated Khaki
Goes well with any color bike and accessories without clashing - it just looks comfortable!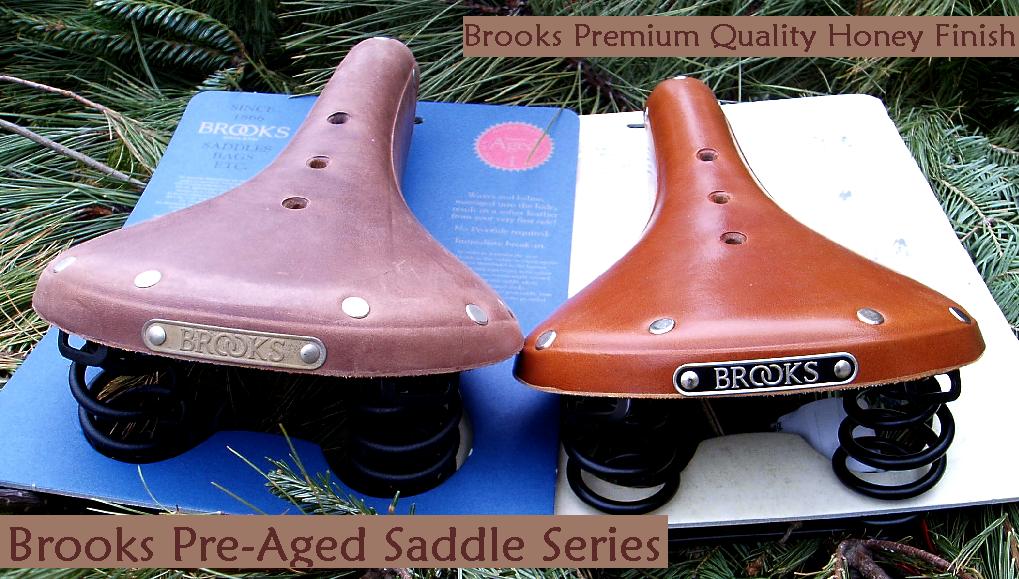 Here's a "Pre-Age" Brooks next to a classic Honey finish
- same "Brooks Flyer" model - the new spring saddle for standard posts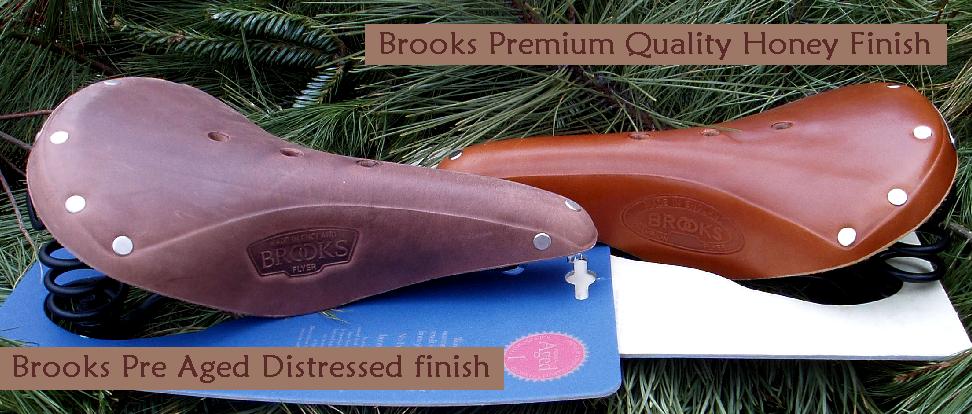 Here's another view of the finish in natural light

The perfect finishing touch for Very Special Bicycles!

only $120 in various models
2-day delivery anywhere in USA just $10
No, this finish isn't available on every Brooks saddle
We have Pre-Age Flyer,
Pre-Age Flyer Ladies'
Pre-Age B.17 Standard
Pre-Age B.67
Pre-Age B.67 Ladies'
New New New! Be the first kid on your block!
The guy down the street doesn't have one of these
Interesting and attractive people ask to touch them!
None of these are in our Shopping Cart system yet, so
Phone your order 608.257.4737 or 608.257.7733, or
email your order below. Just send us your shipping address and card number.
---
---
We carry the full range of Brooks saddles , bags, covers, tools, small parts and, of course, Brooks Proofhide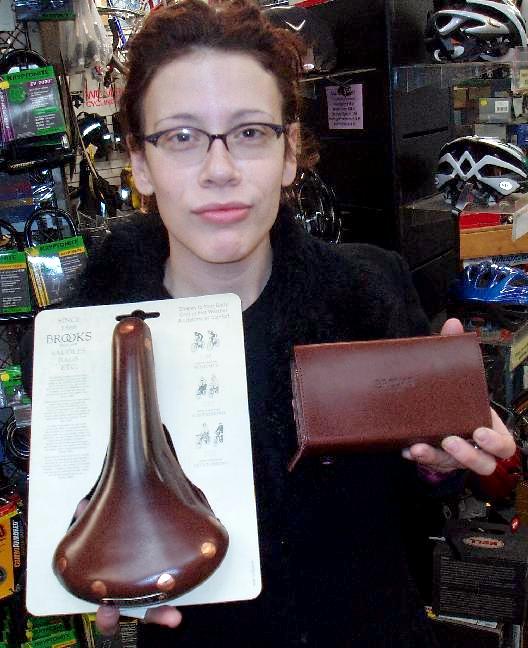 Yes! I want to BUY a A BROOKS PRE-AGE SADDLE today!
No, sadly, I just want to email about them