A Beautiful Little Seat Bag
Brooks Type D
for the discerning cyclist
Just arrived for the holiday gift season!
Brooks' practical and clever little bags are beautifully crafted
from selected British hides, finished as only Brooks can do.
They are warm in one's hand and very useful on the road.
Classic styling and Brooks' meticulous attention to detail make
these a must for the cyclist who has everything --
and brings it all along for the ride

Your bag arrives in a cloth bag
( makes a nice liner inside your leather bag)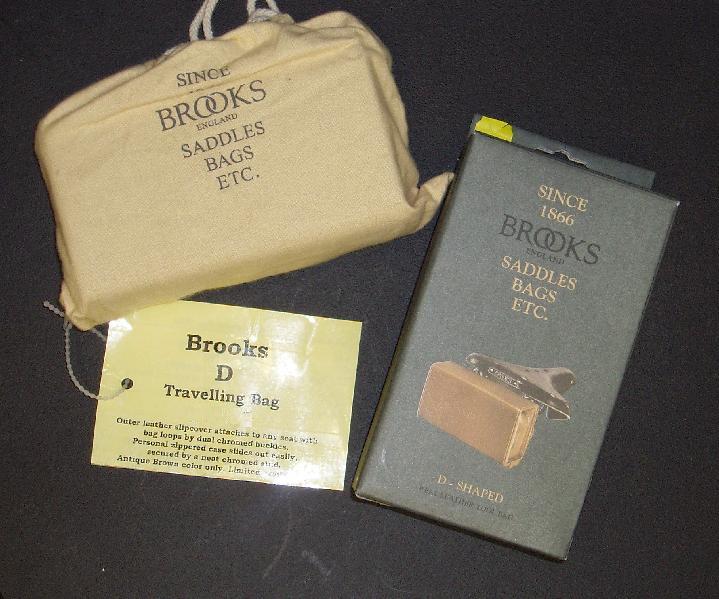 The color is Brooks Antique Brown
There's a clever catch at the bottom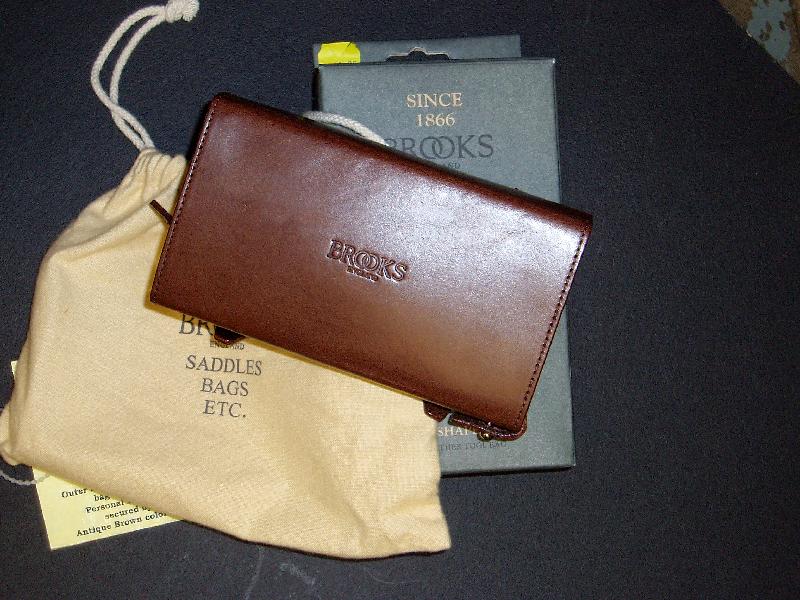 It's a chromed brass peg
Undo that clasp to slide out the inner bag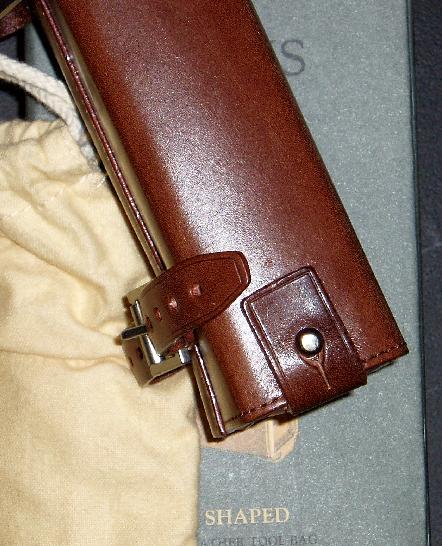 The outer shell stays buckled to your bag loops as you withdraw the inner bag
by pulling on the leather tab

Your personal bag is matching Brooks Antique Brown,
zippered on 2-1/2 sides
The inner bag is 85mm x 165mm x 42mm, for all your essentials.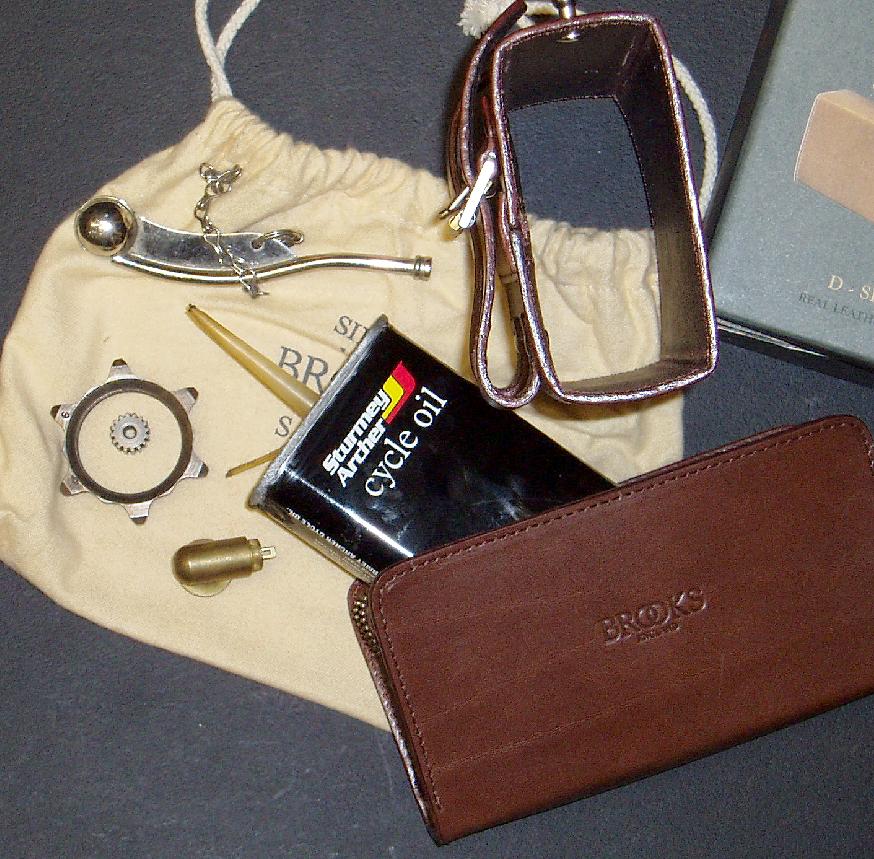 Easily holds a tin of Sturmey Archer cycle oil, a bosun's pipe and a track cog .
Or whatever your essentials might be.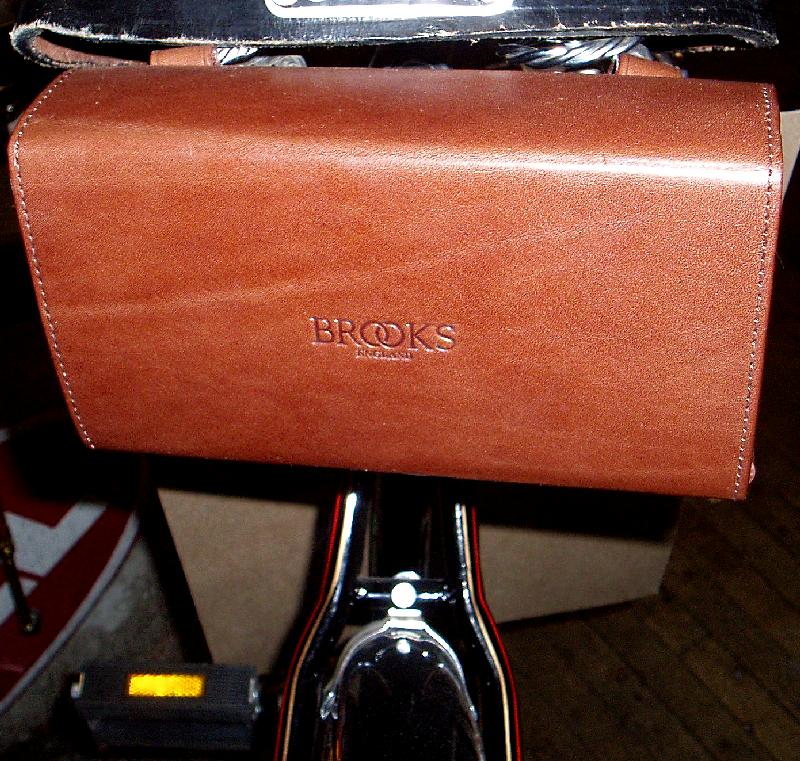 Looks grand on any classic bike!

only $120 as shown
2-day delivery anywhere in USA just $8
No, these are not in our Shopping Cart system yet, so
Phone your order 608.257.4737 or 608.257.7733, or
email your order below. Just send us your shipping address and card number.
You can be the first on your block with a Brooks Type D Bag
Interesting and attractive people ask to touch them!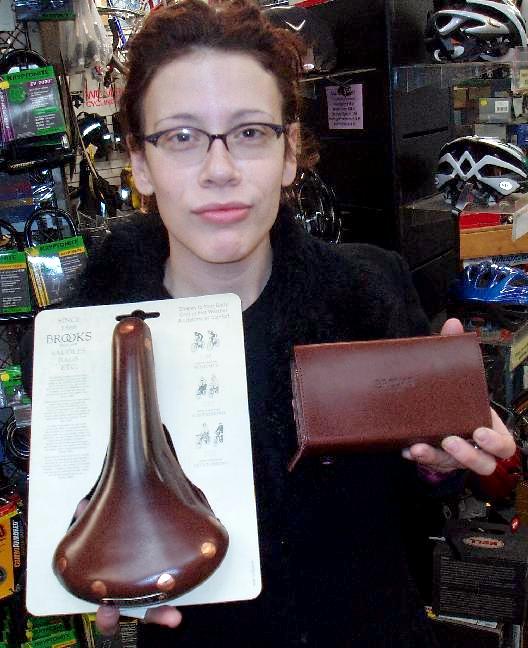 New! Brooks leather tape to match your saddle!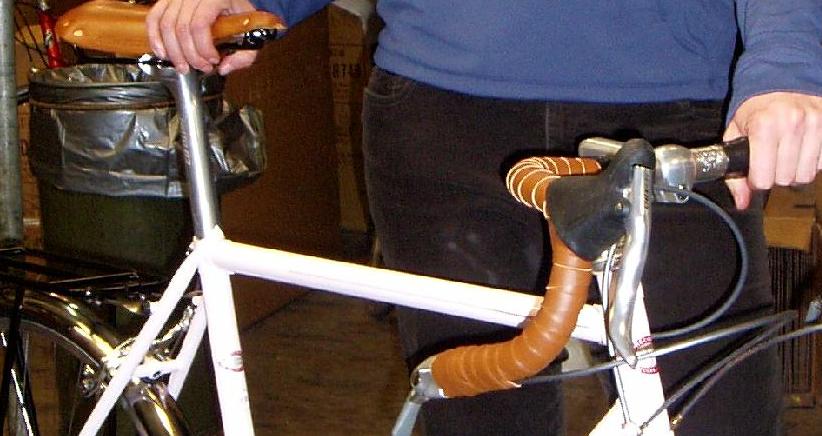 More handlebar tape!
Yes! I want to BUY a BROOKS 'D' BAG today!
No, sadly, I just want to email about them