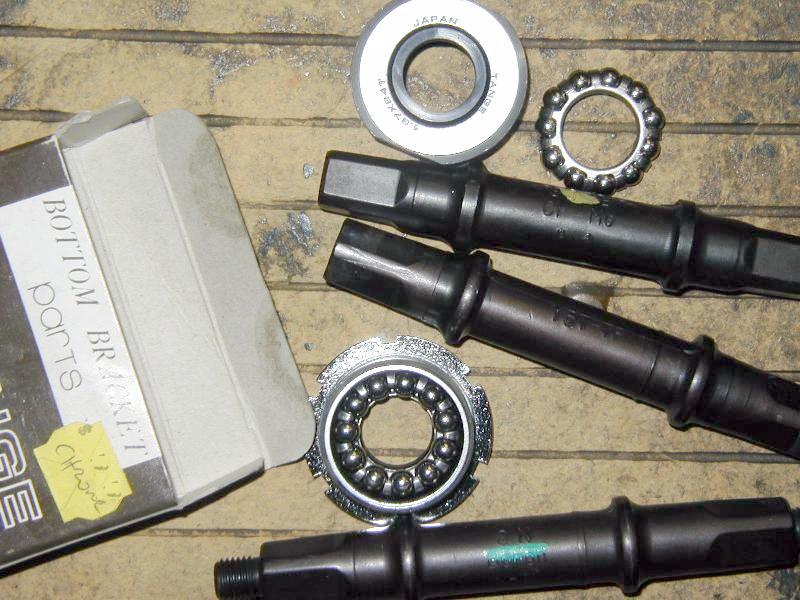 My friend suggests this page title:

Low Profile Cranks in High Profile Bikes
We've been in the bicycle business, and just immersed in bicycles, for a very long time. When you see a clean, well-maintained vintage machine in the neighborhood, chances are we sold it new. As a Yellow Jersey ad used to say, "we built your mum's bike!" . No one is more sympathetic or supportive of traditional bikes and their classic equipment. There are few things on earth as beautiful as a handmade vintage frame with a shiny chromed Campagnolo Gran Sport 3-arm forged steel crank. To some eyes, those are even more stirring when they have a few scratches and that warm patina of a hundred Sunday rides at dawn.
But parts wear out, cranks fail, tastes change and at some point one's knees scream silently at the very thought of wrenching that 42 tooth low gear up one more hill.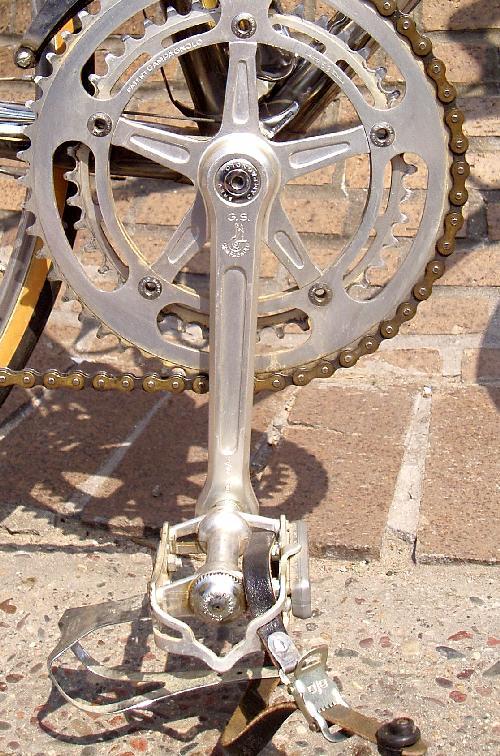 For many vintage bikes, a new crank and a matching BSC threaded crank bearing cartridge (also called a Bottom Bracket or simply a BB set ) is a relatively inexpensive improvement

But you knew all that

We concern ourselves here with the other bikes. Peugeots. Bianchis. Follis. Zeus. Allegro. All the many and varied bikes with French, Italian and Swiss threaded frames. Our $29.95 Tange sealed cartridge BB sets are available in BSC threading, now also in NEW Swiss, French and Italian thread format $59.95. The Shimano CS-11, LP-20, UN-52, UN-72 and similar sealed BB cartridges are generally available only in BSC threading. America's best, the incomparable Phil Wood BB set is in stock in most formats and threads including Raleigh 1.370 x 26t and Chater Lea ! Yes, that's just about any imaginable combination of length and thread but that's often an excessive answer.
Working with traditional loose-ball systems as in the top photo, you'll find
modern spindles can run in your classic original cups
Modern cranks require very short spindle lengths
Short spindles for these systems are rare
We did something about that!

We've located a series of short spindles so you can run modern low-profile cranks
in your existing cups, be they BSC, French, Swiss, Italian, Raleigh or even ChaterLea!
We sometimes forget that loose-ball crank bearing assemblies were the industry
standard for over a hundred years. They've proven quite dependable, more fault-tolerant
than 'sealed' systems and are easily manipulated with commonly available hand tools.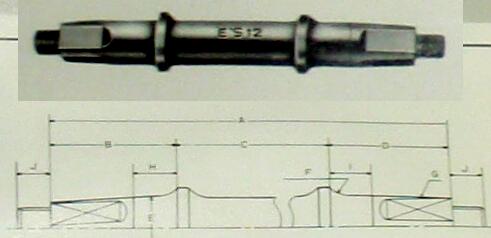 Click image for spindle chart
For square taper cranks, a great many spindle styles have been made. We do not have everything, but we do have many!!
Here's a Helpful Spindle Chart
Send an email
Classic "cottered" spindles for steel pinned cranks $19.95
Yes, crank pins too in British, French, Italian $4.95 /pair
Peugeot Speciale cle a manivelle , "the other crank pin with the big offset ", $9.95 each
New! Real Japanese TangeIRD sealed cartridge units in French 35mm thread!
$59.95
New! Real Japanese TangeIRD sealed cartridge units in Italian 36mm thread!
$59.95

We suggest you use actual loose balls , rather than retainers, for all but Sugino, Campagnolo
and Tange cup sets. Many cup designs don't have clearance for the metal clip of a bearing retainer
When choosing a spindle, remember one might easily move a spindle farther right with a spacer
under the cup. You'll find such spacers, bearings and crank bolts on our
hardware page
As always, we're available for consultation at 608.257.4737 and 608.257.7733

Which brings us to today's topic: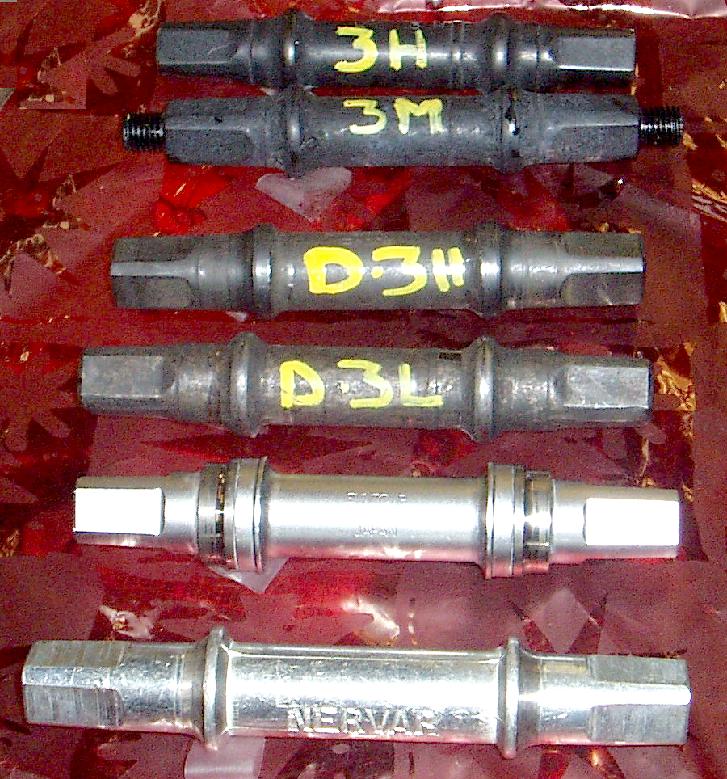 Some Spindles Available from Yellow Jersey


Type 3H symmetric 113mm overall $14.95
Type 3M symmetric 108mm overall $19.95 with crank nuts
Shimano Type D3H symmetric 113mm overall $19.95
Type D3L symmetric 116mm overall $14.95
Suntour Grease Guard #ML - SL - 68 115mm $39.95
GG Spindle must use Grease Guard Cups, 3/16" bearings
Nervar Star asymmetric 118mm overall $-out-
use Sugino MW-68 forged CrMo $49.95
Interchanges exactly with Campagnolo Nuovo Record #744
also New Dura Ace #BB7400, Zeus, Nervar, Ofmega, Favorit etc
Type 5P asymmetric 120mm overall $24.95
use with your original thin cups in a 68mm BB shell


MANY MORE SPINDLES
please call or write
New Sugino Crank Bearing Liners $7.95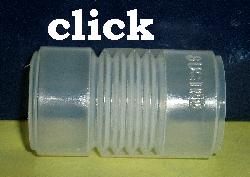 click for larger image

| | |
| --- | --- |
| | all the useful things you need to know about how to order at Yellow Jersey |
Gee, that's what I want! Buy a new spindle right now!
Here's our main Crank Page
And a variety of cranks in our Crank Page Two
And gee, do we have Vintage Chainrings
Besides our Modern Chainrings for Modern Cranks for every rider's taste
Both chromed crank bolts and pedal washers among the hardware
Unrelated but interesting Mr Harvey Speigelhoff has his own page
Anything we forgot? Just Click here to email!